Keeping your mind, body and soul active in times of isolation and uncertainty.
"Our key to transforming anything lies in our ability to reframe it"                                                                                Marianne Williamson
I'm an introvert and if I'm honest, despite knowing I'll enjoy it once I'm there, I often struggle with being social, so the recent news actually gives me a great excuse to hunker down and be a lone wolf!
However I also know how much being part of a running club has changed my life. I also know how being active is important for my mental health and of course how exercise and staying healthy is important for our immune system. 
I believe that sport, such as leisurely cycling / running etc, done socially with friends is a form of talking therapy without the person knowing they're actually doing it!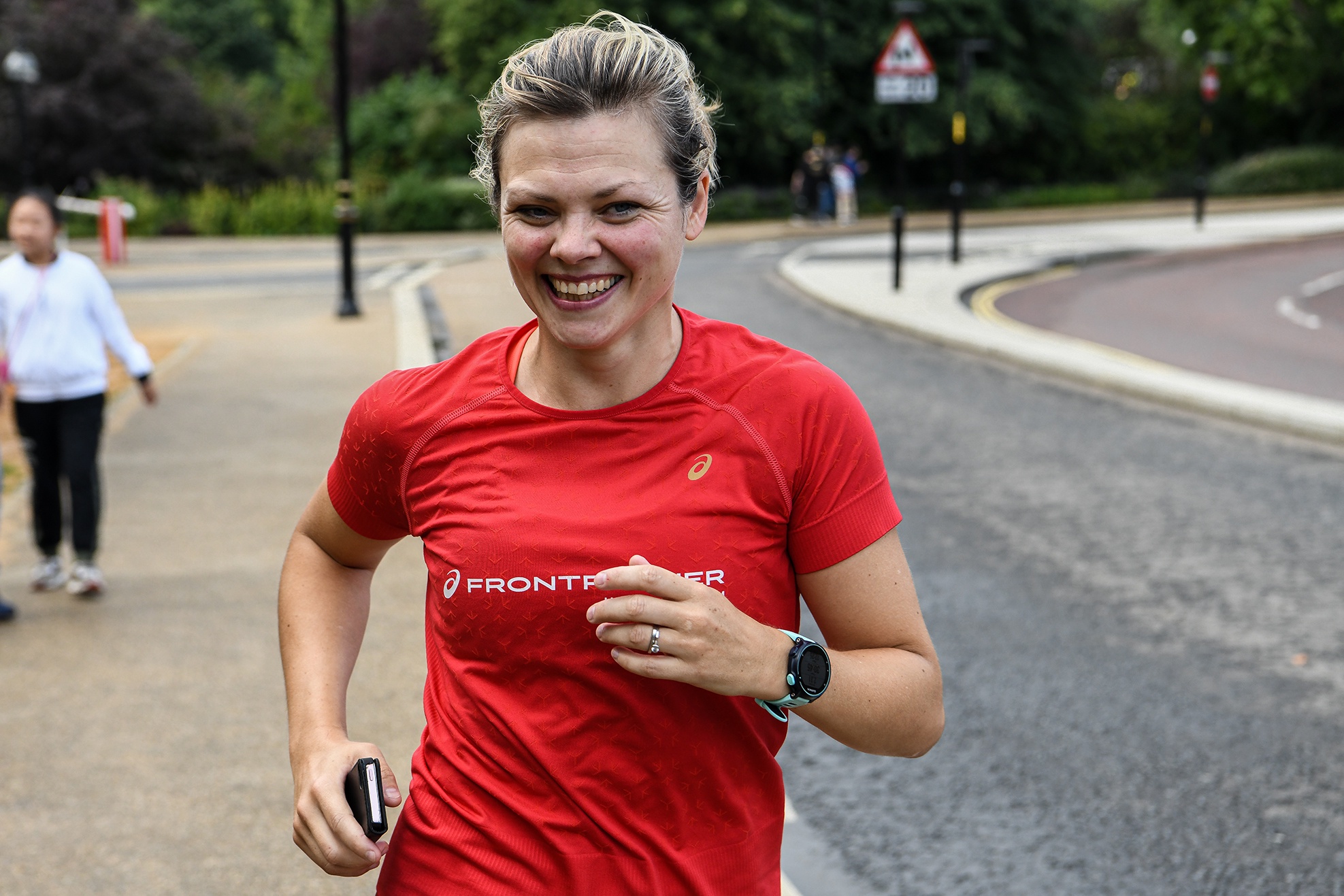 Two years ago I suffered a nasty cross county injury, nothing serious but it did leave me immobile for a good few weeks and pretty much stuck in the house. I couldn't run, swim or cycle or in fact do anything which involved me moving my knee, so in the end I resorted to upper body work and chair aerobics! I found some great resources online and enough to make me get a sweat on and feel like I was keeping active, which for me is a big part of keeping a healthy body and mind. The other thing I found was that I became isolated, I was really lucky as I had friends who checked in with me but it was also really important that I reached out, let people know how I was feeling and kept in contact with people, they kept me motivated and gave me great advice to keep me going. 
The latest advice is to avoid physical social contact. Our running club has cancelled our regular training sessions, which I completely agree with, however there is still plenty we can do to keep active and remain connected.
There's no doubt that some of us will feel down during this, and because we won't see each other on club runs / training sessions etc, it's even more important to check in. We're really lucky that we have so much technology at the end of our fingertips to connect us. Social media such as instagram is a great platform for this, but we can do more to inspire and motivate each other.
Check in with each other, reach out, keep it live, have conversations with a telephone or video call or group messages.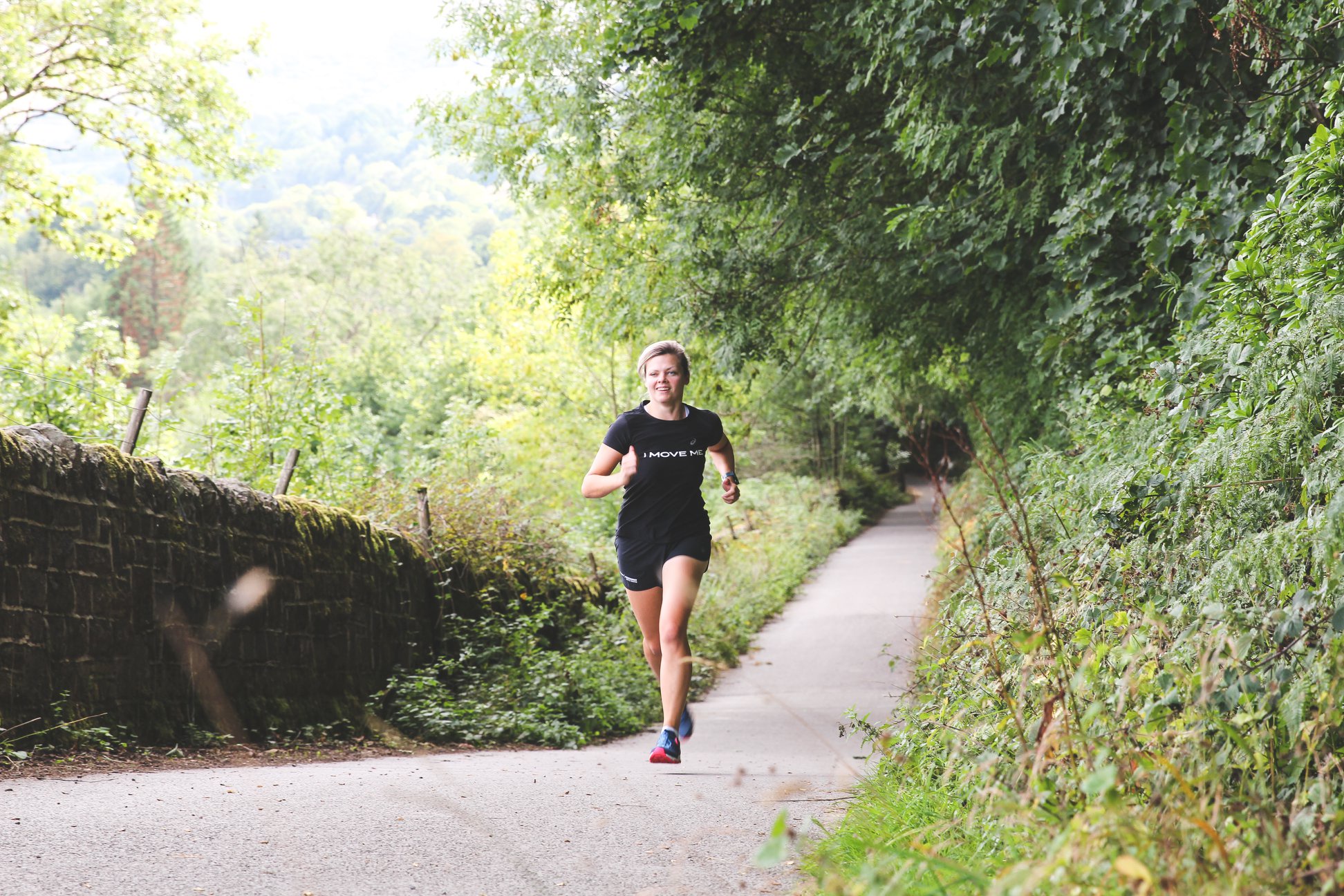 Advice at the moment is that we can still get outside to exercise but we should do so on our own, once a day and at a safe distance from others, however even with solo running there are ways we can stay connected. Plan a virtual run with a friend, plug in your head phones and then catch up and encourage each other whilst running different routes or listen to a podcast and then talk about it after with friends. Maybe set up a Strava segment / route and challenge friends to run it on their own, at different times, creating a bit of competition and tracking others can be part of the fun! It's really important when planning a run, try and think about quiet areas where there are likely to be less people, for example don't chose a route which goes through the park or passes your local shop, and think about the time of day you chose to run to avoid others as much as possible. . 
As a group you could set up a challenge to cumulatively run or cycle to somewhere virtually. My triathlon club are going to try and run to Anglesea and cycle to Paris. Everyone solo runs or cycles (outside whilst they can and also using static trainers such as a treadmill or turbo / rollers) and then logs their miles as a group, trying to hit the totals. This is a great way of feeling part of something, having a goal to train for, checking in, tracking and encouraging each other. 
Moving away from running, there is still plenty we can do at home. You could do something like make a commitment to do an online session together. Check in before, do the video and then check in after with a call or message - how did you both find it? How are you both feeling? What was good? What was hard? What would you like to work on next time? I for one know how hard it can be to do stuff at home, but we are more likely to do it if we've committed with a friend.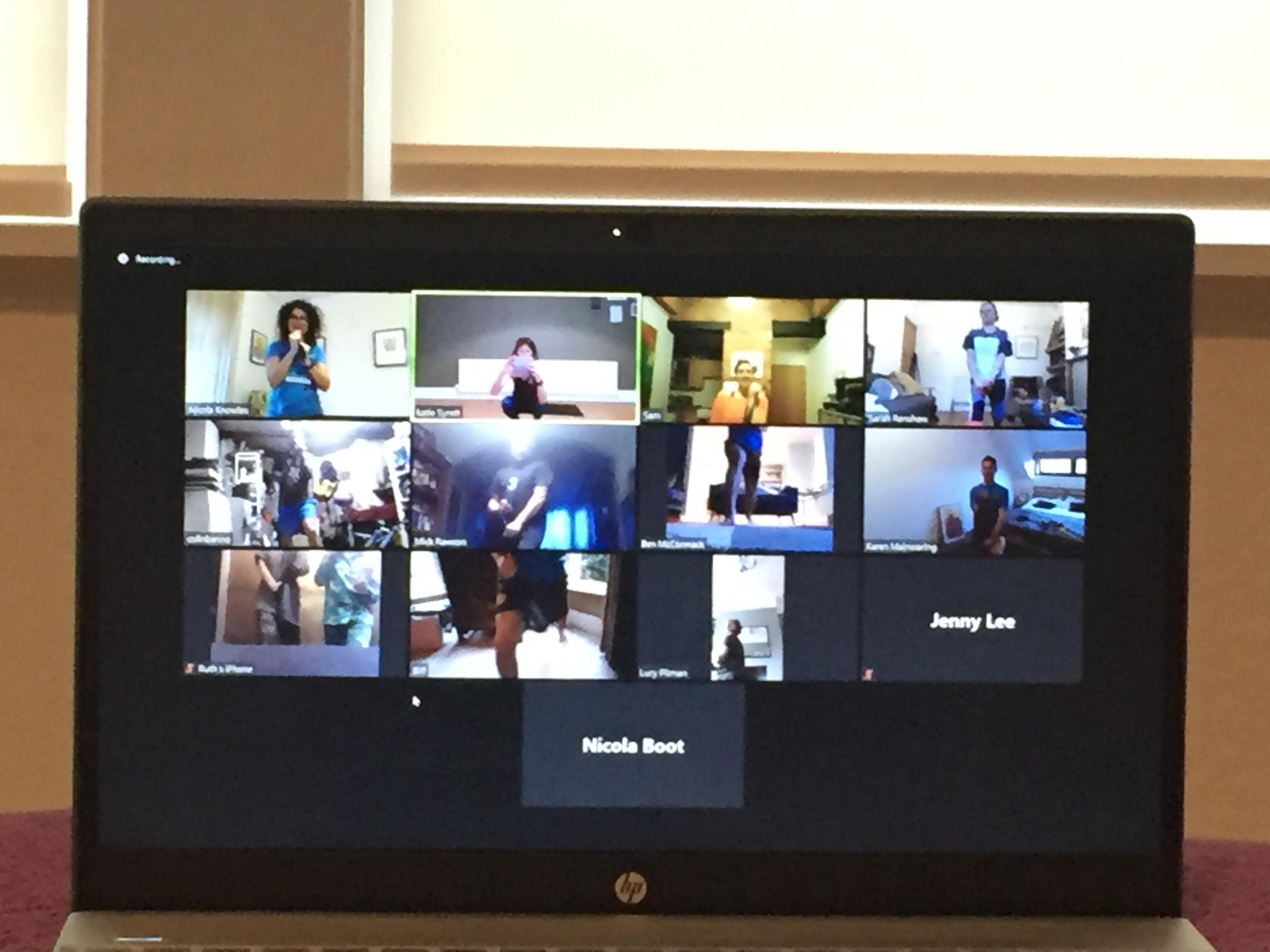 I have a few PT friends who are setting up online group training sessions, for example; a group conference style Strength and Conditioning session on Zoom, a Metafit session over Skype or online Yoga, plus there are lots of instagram live sessions appearing. These are great way of keeping classes going and with the conferencing type set ups, you even get the motivation of seeing each other working out too! I did my first session on Thursday morning with @katie.knsphysio and having others there and knowing someone was watching me was a great way of ensuring that I did it (rather than just sit on the couch or not fully commit!) 
There are lot's of things we can do at home to stay active without much equipment; exercise videos, 80's dance routines, pilates, yoga and strength work. Now would be the time to work on that niggle that you were ignoring because you had that big race coming up. I for one am going to really try and focus on my achilles and calves, I might also get out that skipping rope I've had sitting around for years?! Share your plans with each other, reach out to share exercises you might do, talking to each other or even using video calls to encourage and make sure you're doing it right.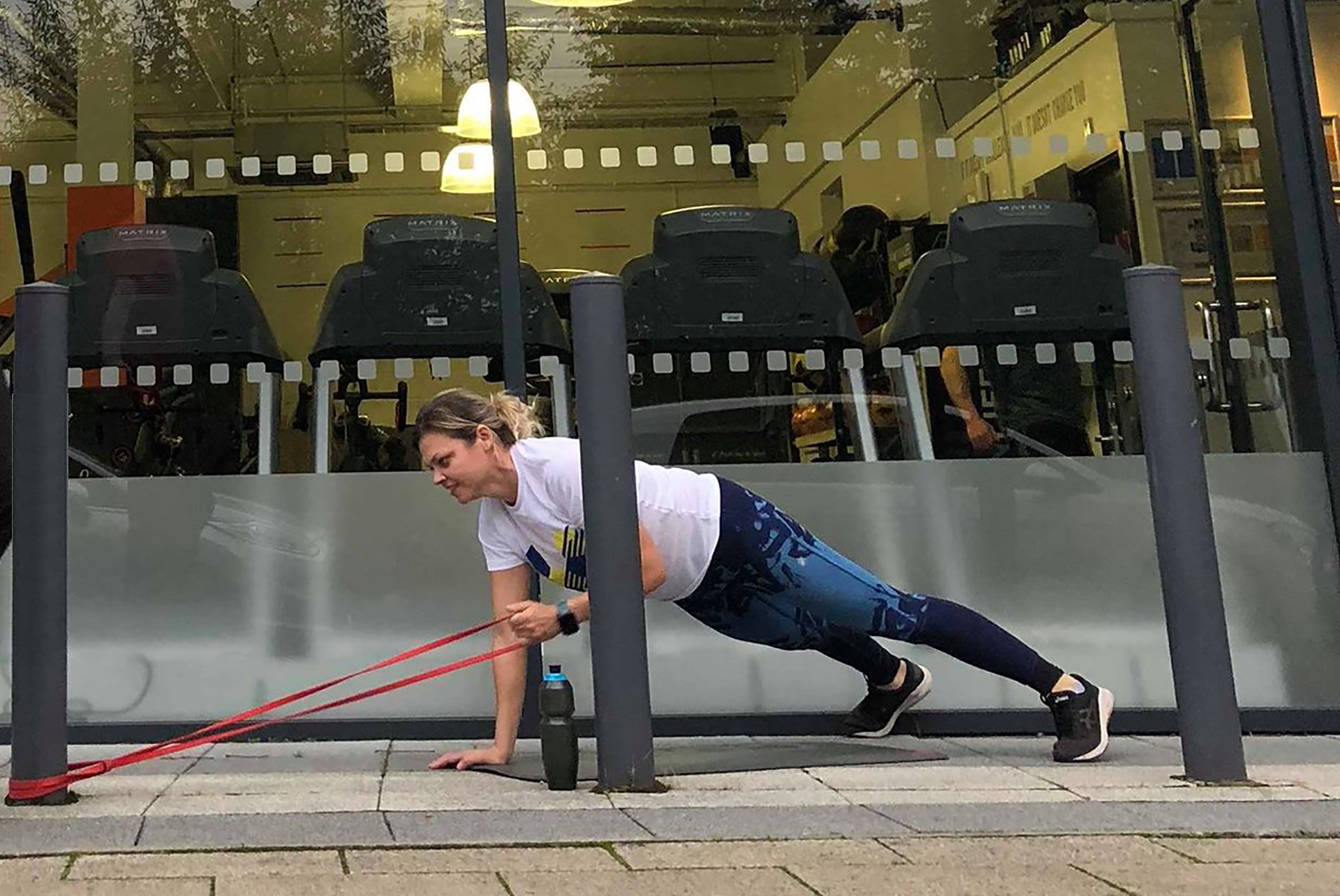 We can also use the time for some inspirational reading / listening. Get motivated by other's amazing achievements or plan some new sessions - a chance to step back and re focus. I'm going to use the opportunity to get out the recipe books and try out some new meals, and discover some healthy snacks. Recipes are also a great thing to share with friends or reach out for hints and tips as a further way of connecting with others.

Hopefully not only will these things keep us fit and healthy, both physically and mentally but also most importantly keep us connected. 
Follow the advice we're given, stay strong and we can get through this together.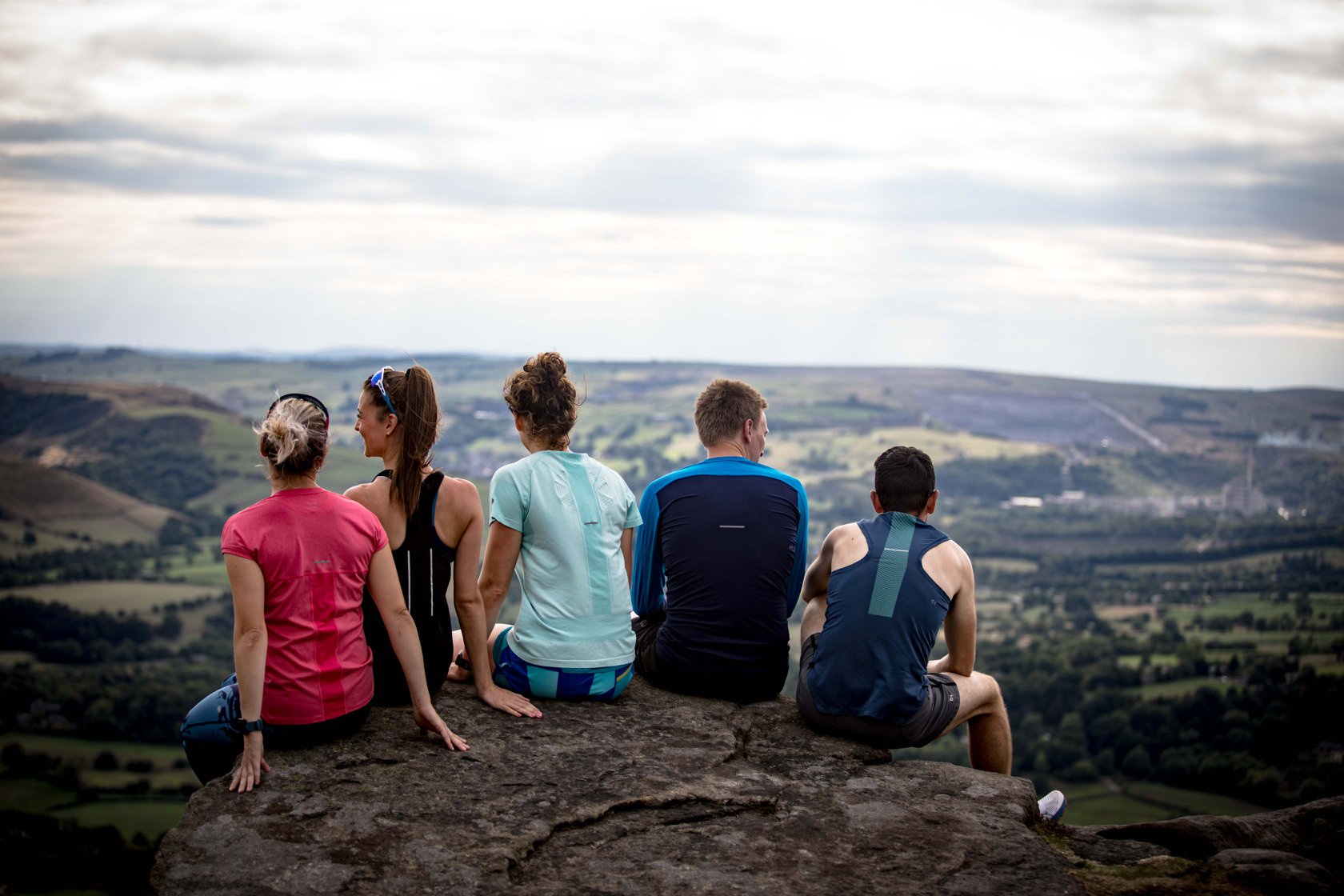 written by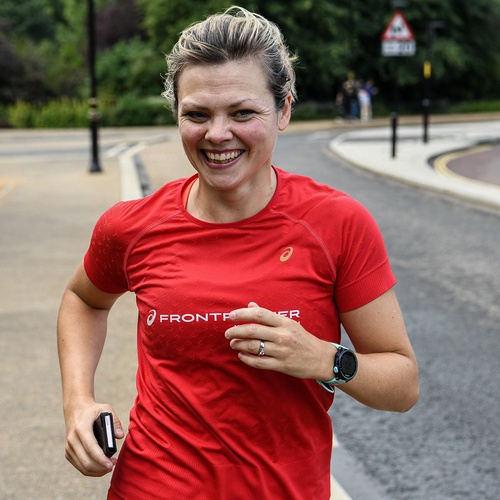 Sarah Renshaw
Architect from Manchester

Age group: 35-40
Club: Chorlton Runners

MY DISCIPLINES