The purpose of this blog is to provide a day-by-day account of the Coast Ultra Xtreme – a multi-stage ultra-marathon (80 miles) along the South-West Coast Path, between Trevose Head Lighthouse and Land's End. I hope to be able to convince you, the reader, to consider adding this event (or something similar) to your 2021 race list!
Earlier in October, I was given the opportunity to try something completely new. The ASICS FrontRunner team were offered a few elite entry spots in the Coast Ultra Xtreme at the VOTWO Atlantic Coast Challenge – a multi-stage ultra-marathon (80 miles) along the South-West Coast Path, between Trevose Head Lighthouse and Land's End. Without too much thought, other than a panicked phone call to UK community manager, Holly Rush, I decided to give it a punt. As a disclaimer, I have once tried an ultra-marathon. It ended in a DNF!
The purpose of this blog is to provide a day-by-day account of the event, trying to convince you, the reader, to consider adding this event (or something similar) to your 2021 race list. Trust me. Pushing yourself to breaking point along the South-West Coast Path is much more rewarding than you are currently thinking.
Day #1: Trevose Head Lighthouse to Perranporth
The first reason why you should give this event your time is the organisation. Day #1 started with registration and being transported to Trevose Head Lighthouse. In the current pandemic moment, you would expect that this would be problematic. Instead, it was efficient, including a bag drop, picking up a GPS tracker, and a socially distanced minibus ride. On arrival to the drop-off point, the race was already afoot, with each GPS tracker having been activated when entering the carpark.
Mainly by chance, I found myself in a gaggle of other runners moving at a similar pace. We worked off each other well throughout the opening day, taking it in turns to take the brunt of the headwind. Both myself and Ant Gritton were grateful for the navigational knowledge of Matthew Knight, helping us pick the right path through the dunes and when running through Newquay. While 80% of the South-West Coast Path route was simple to navigate (keep the sea on your right!), there were technical sections that required extra thought. When in a race situation, this made for an interesting dynamic, with any lost time being a cause for concern.
On the final section of the day, Matthew managed to put some distance into myself and Ant, with the sandy sections becoming energy-sapping. At the finish line, our energy was restored by a cup of warm soup and watching waves of runners moving across Perranporth beach – an inspiring sight. One of the highlights of this event was the respect that everyone had for fellow runners. The first day was full of short exchanges when overtaking/being overtaken. A quick "well done" or "you're doing great" goes a long way to boosting morale.
Day #1 Highlights:
Crossing the River Gannel at low tide, just outside of Newquay.
Being able to look back across Perranporth beach and the dunes, having made it to the end of Day #1.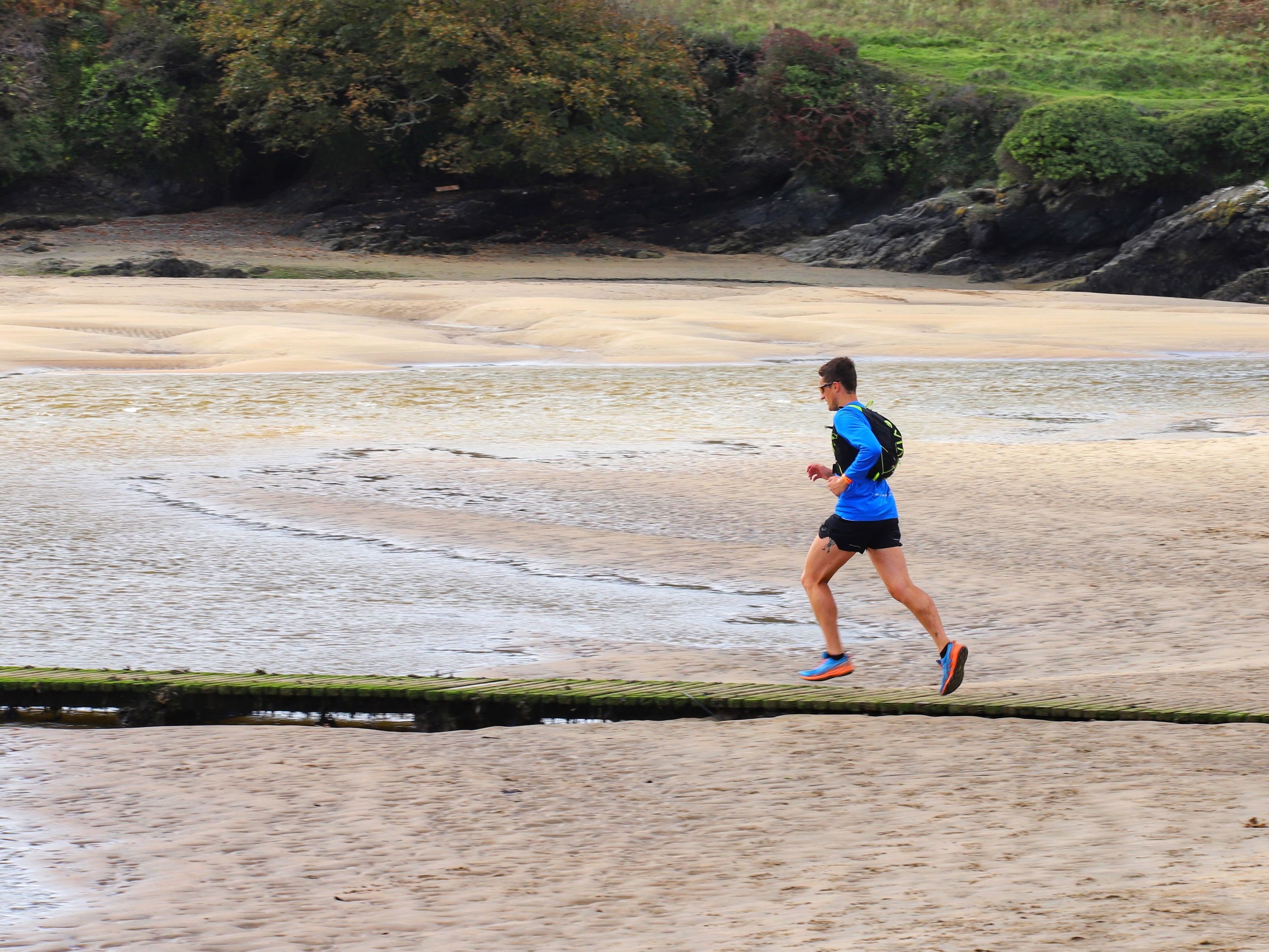 Day #2: Perranporth to St Ives Bay Holiday Park
The start of Day #2 was identical to Day #1, but with a much shorter transfer to the start point. Not being sure how my legs would recover between days, I found myself back with the same group as on Day #1. After the first 15km, I managed to warm into the running and found that myself and Matthew had become a pair of runners. The course profile for the second day was fairly unrelenting in the first half, taking in a couple of significant climbs. From my perspective, it helped to tackle these climbs on my own terms, not getting dragged into the pace being set by those around me. If I do manage to convince you to enter a similar type of event in 2021, hopefully this advice serves you well. I found that I was able to make up any lost time on the flat/downhill sections, using the climbs to check in with how I was feeling at that point of the race. If not familiar with this style of race, taking on the right amount of nutrition is key. As a result, do make use of the packs that VOTWO provide as part of your race entry, including CLIF Bars, CLIF Bloks, and Precision Hydration tablets.
Having managed to surprise myself with how the legs were handling Day #2, I was able to take in my surroundings a little more. While I love a flat road race, there was something wonderful about rounding Godrevy Point and taking in the views across St Ives Bay. At that point, we hadn't entered the dunes, nor had I realised how far along beach we had to run, but I enjoyed the moment regardless. This is one of the main reasons why you should sign up for this type of event. With all of the logistics sorted, you can just trust your feet to get you from A to B, taking in the scenery as you do. That said, swinging inland and around to St Ives Bay Holiday Park (race HQ) was a relief, knowing that we were only a few kilometres away from another cup of soup!
Day #2 Highlights:
Technical climbs between Perranporth and Portreath, taking in the St. Agnes Heritage Coast, in the knowledge that the final half of the day was comparatively flat.
Rounding Godrevy Point and seeing St Ives Bay stretching out into the distance.
Being able to push on along the King George V Memorial Walk on the way back inland to the finish line.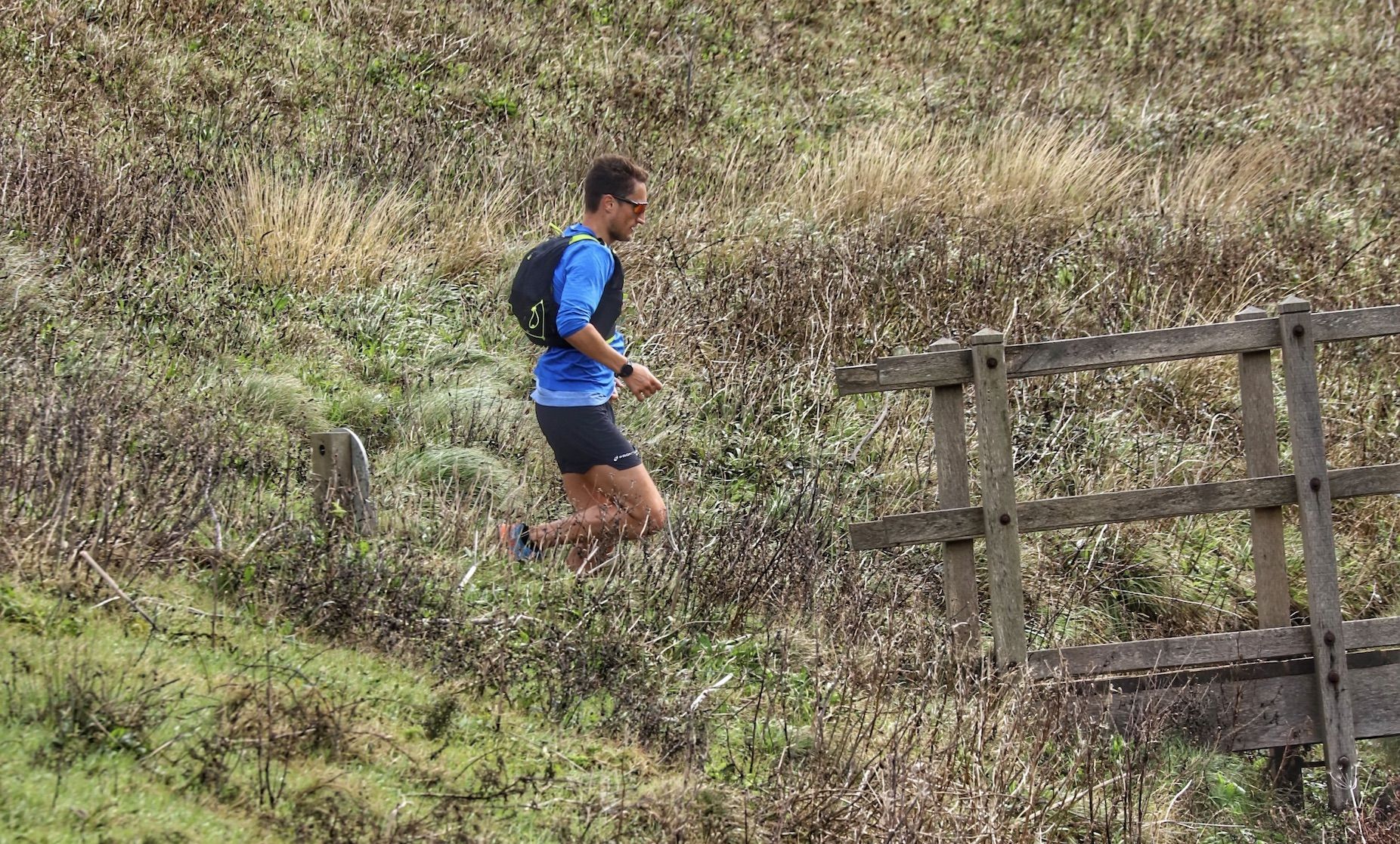 Day #3: St Ives Bay Holiday Park to Land's End
Rather cruelly, the longest and most technical day was left until last. This included about 5km extra in distance, compared to Day #1 and #2, almost a third extra elevation gain, and some of the most technical trail of the weekend. Regardless, we got off to an early start, and were soon greeted by some boulders to scramble over on the way around to Zennor. Although this section of the South-West Coast Path took in the Penwith Heritage Coast, the terrain was a little too rugged for my liking. Picking a safe place to land your foot became as tiring as being three days into the event!
Matthew (Batman) and I (Robin) were able to work as a dynamic duo once again, with around 60 seconds separating us going into the final day. Two of the day's highlights included running through Geevor Tin Mine and making it to Cape Cornwall. As on Day #2, it was such a unique experience to be able to take in your surroundings with nothing but swollen feet to take away from the moment. The South-West Coast Path just kept offering up incredible views, with the weather being kind on us too. Although I was moving much slower by the time that I arrived at Sennen Cove, with Matthew long gone into the distance (not to mention Ry Webb who won each day with ease!), I managed to slog up and over to the finish line at Land's End – welcomed by a Cornish Pasty and views across to the Isles of Scilly. Being able to complete this event filled me with a great sense of personal satisfaction, something that seemed to be the case for every other runner that ran, walked, or crawled over the finish line. In a year that has been dominated by COVID-19, being able to observe human achievement first-hand was joyful. As a result, my advice is this:
Every now and then, do something that pushes you out of your comfort zone.
You might be surprised how well you adapt.
Honestly, enter next year's edition of this event, you won't regret it. And if you don't fancy the full three days, just do one, or find a shorter event that takes in the South-West Coast Path. It really is a place worth pushing yourself to your limits. After all, South-West is best.
Day #3 Highlights:
Running through Geevor Tin Mine and making it to Cape Cornwall.
The exposed and relatively inaccessible parts of the South-West Coast Path between Nanquidno and Sennen Cove.
Making it to the finish line at Land's End!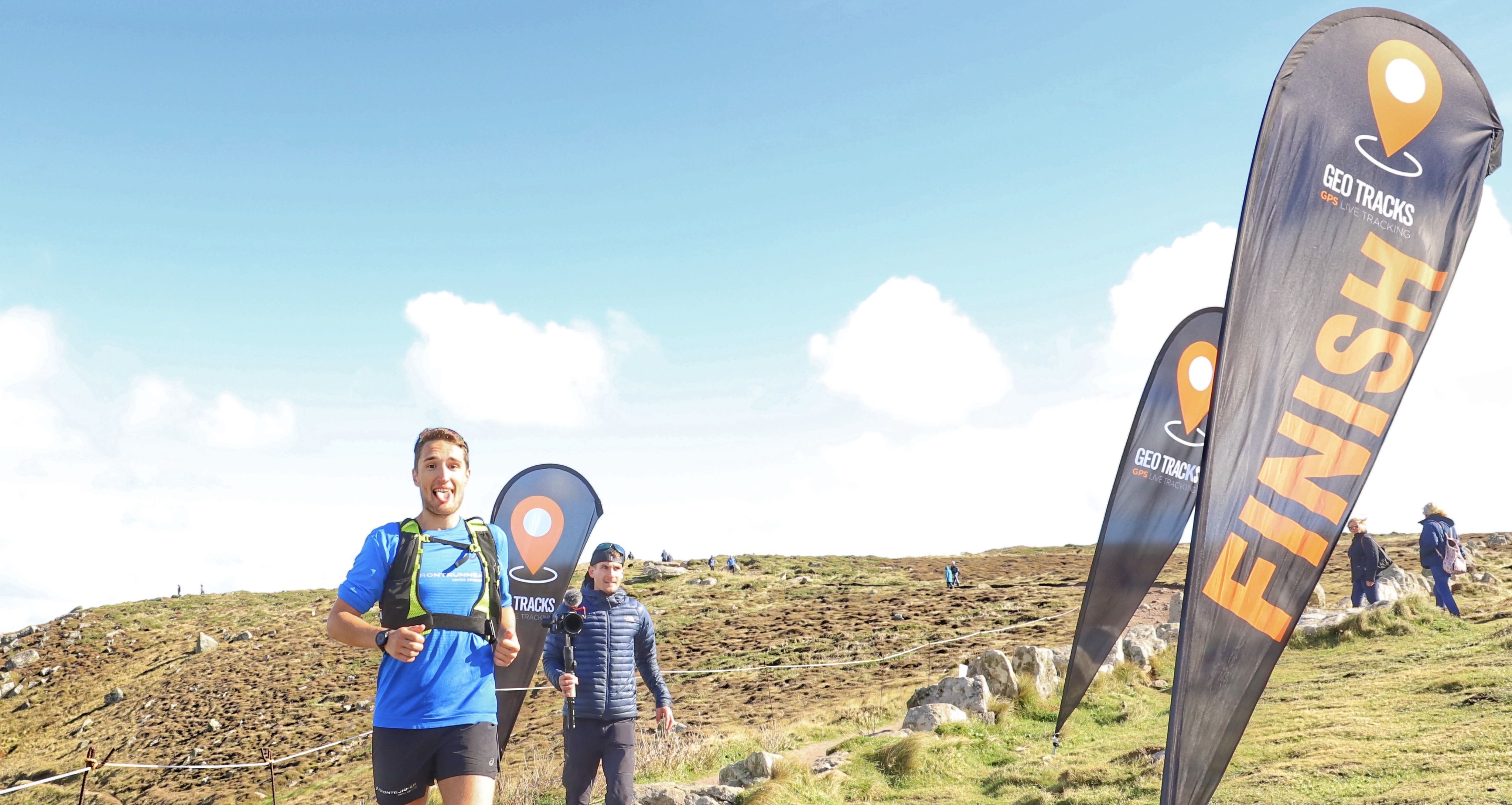 ASICS Kit List:
To wrap up this race review, I thought I would list off what ASICS kit I wore each day. Although a little grim, I actually wore the same kit each day. Having not done an event like this before, I adopted the mantra: "If it doesn't chafe, don't change it".
Shoes: FUJITRABUCO LYTE
Socks: ASICS Invisible Socks
Shorts: Road 5IN Shorts
Top: Race Seamless LS
I also had a lightweight VENTILATE jacket in my running pack that I could wear if the conditions decided not to be as favourable as they were.
Overall, I was really pleased with how this kit held up across the three days. The FUJITRABUCO LYTE performed very well. However, if the underfoot conditions had been boggier, I would have preferred the GEL-FUJITRABUCO SKY.
Thanks to ASICS and VOTWO events for letting me take on this challenge. I loved it. Do watch out for when 2021 race dates are confirmed and a documentary about this year's edition being made by Endurance Sports.tv is released (see photo below!)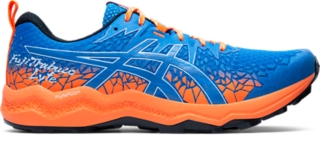 FujiTrabuco Lyte
Trail runners who want a lightweight shoe with excellent grip will appreciate the FUJITRABUCO™ Lyte shoe from ASICS. This updated version has the flexibility and traction you need to speed through challenging terrain. The new FUJITRABUCO™ Lyte m...
SHOP NOW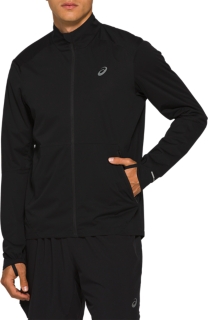 VENTILATE JACKET
A practical style for running in cold weather, the VENTILATE JACKET features a laminated fabric for wind protection and improved flexibility. Mesh inserts at the lower arm increase breathability, while reflective accents offer visibility when ru...
SHOP NOW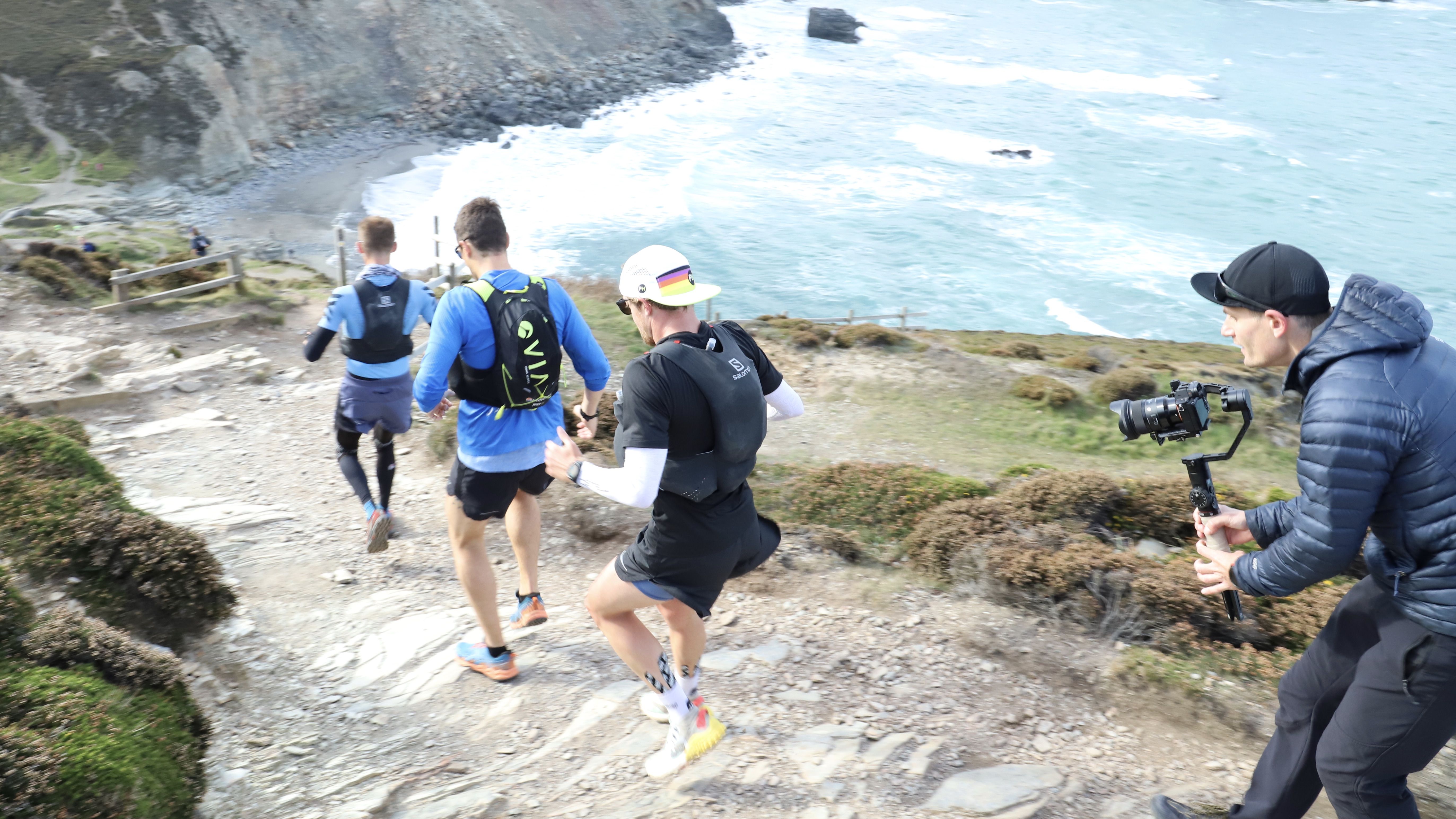 written by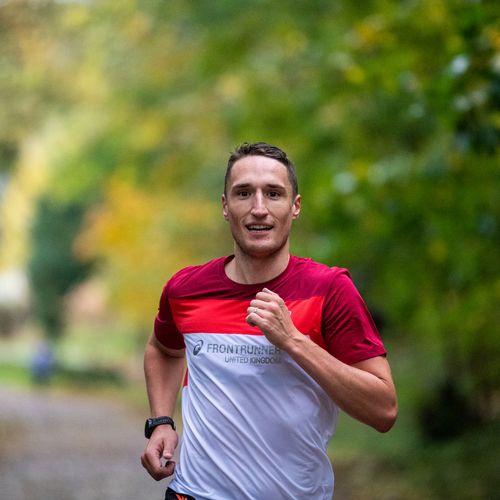 Robert Mann
Postdoctoral Research Fellow from Exeter


Club: Exeter Harriers / Exeter Triathlon Club

MY DISCIPLINES