Ever thought of trying a virtual marathon or race? Zero crowds, trying to find a 26.2mile route, open roads and no medal to acknowledge your efforts, yeah once sounded like my idea of hell, however the Virtual London Marathon has completely changed my outlook. Here's why I love it and why you might too...
This weekend I participated in my fourth virtual London marathon, crazy I know. This tradition began when the race released its virtual edition in 2020 to allow participants to complete 26.2miles on marathon day in line with COVID-19 restrictions at the time. Myself and my good friend Rowena took ourselves off on a 'little' trot around London, fuelled by the desire to feel connected to other runners and the thrill of a race when the world was almost standing still. It poured with rain the entire time but we had a blast. Each year since I've participated in the Virtual Marathon. Since 2021 I've done this overnight, combining parts of the marathon course with a route that starts and finishes close to home (the perks of living on the route). The early start means I'm home in time to shower, eat and head back out onto the course to cheer those participating in the race.
London is magical on marathon eve, from the quiet calm before the storm, the many city fox sightings - being out and about on the route in the early hours gives you a chance to see a behind the scenes view of how the marathon is set up (spoiler it takes a LOT of volunteers and a couple of tow trucks). This year I ran with Rachel and she has written an excellent account of our experience.
I had always been apprehensive about the idea of a virtual marathon. No medal, no crowds, no set route, no closed roads, no drinks stations - but a lot of effort and still the same sore legs. It wasn't something that appealed. But the pandemic and the constant ballot rejections meant that the virtual London Marathon soon became a firm favourite of mine. Some of the things that initially put me off running a virtual marathon, or any virtual distance for that matter, are now the reasons why I love it:

You can choose your own route: ever dreamed of running a marathon in a place that is extremely sentimental to you? Hate hills and want a flat marathon without any compromises? Maybe you want to start and finish at your front door (or detour via/finish at McDonald's, we won't judge)? Or how about grabbing a coffee during a walk break? When you go virtual you can choose your own route. Gone are the days of dreading certain parts of the course, instead you're in control and you can be as creative as you wish. You can even change the route during your run as you please.
You can avoid the big race stress: yes it's likely you may still feel nervous or apprehensive, after all a marathon, or any distance that feels challenging to you, can be a daunting experience - but taking one on virtually removes the logistical stress of impossible ballots, travelling to races, booking accommodation, needing to be at the start at a set time, worrying about being put in separate waves to your friends, the hundreds of people and THAT toilet queue.
It can help save money: the virtual option is often cheaper and taking out any travel or accommodation costs can make this a much more financially (and environmentally) friendly way to race.
You can feel connected to big races from where ever you are in the world: The beauty of the virtual London marathon is you can feel involved and experience the excitement and magic of race day. This can counteract some of the disappointment of not getting in via the ballot.
There is no time pressure: It's your race, your way. If you're worried about race cut off times then a virtual marathon offers you the chance to relax and take your time without the threat of the sweeper.
You can share the experience with your loved ones and friends: spectating at a big race is a workout in itself. From tracking to hopping round the course, and then the realisation the person your tracking has already ran past you! With a virtual marathon you can have family/friends accompany you on bikes or take turns at running with you. They can even be part of your finish line experience. It's a really great way to share the memories.
Contrastingly, you can use this to truly focus on yourself: the crowd less routes and quiet calm of a virtual marathon allow you to truly focus on how YOU want to run. You can zone out to music without feeling like you're missing out on the crowd experience or enjoy the sound of your feet pounding the pavement. There is no weaving between people, no comparison to runners around you, no one overtaking you. It's just you and the miles ahead.
So there you have it! A virtual race is a challenge like no other, it is a completely different beast to a big race and offers a unique sense of satisfaction. It places the route in your control and it certainly will be one you won't forget in a hurry. Whilst I've mainly focussed on my experience of virtual London, there are many races of different distances that offer an option to run the race virtually. I hope I've convinced you to give it a go!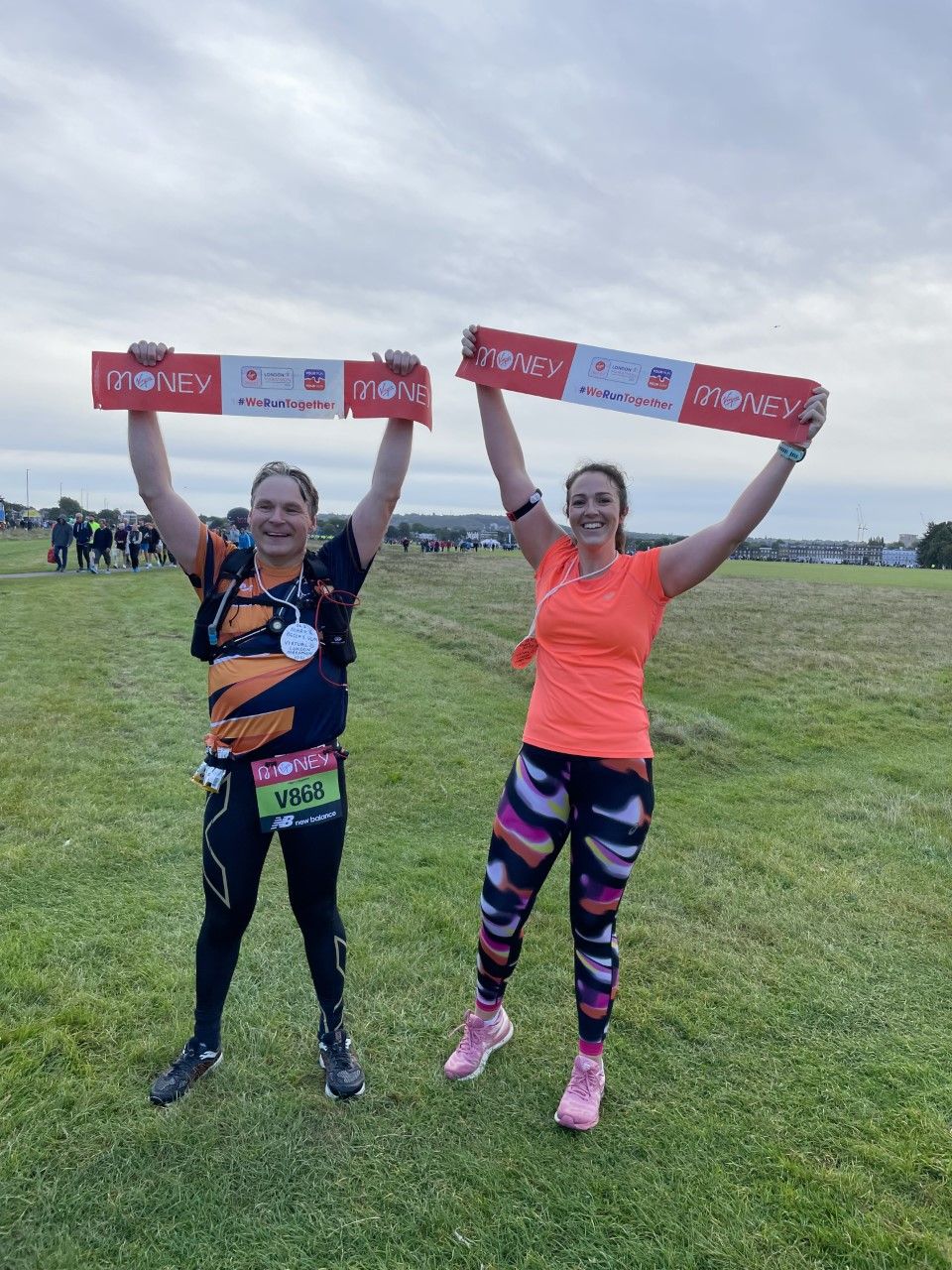 written by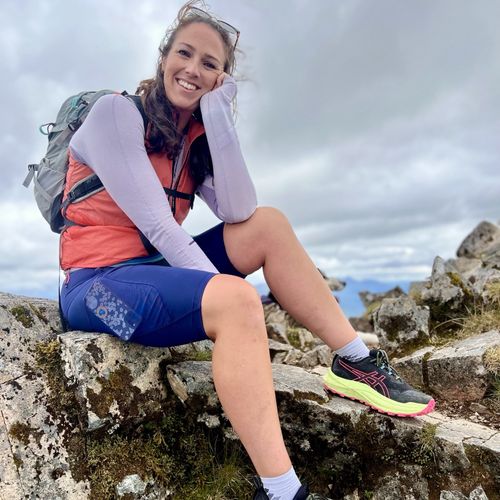 Becca B
Envrionmental Research from London/Southport

Age group: 30 - 35
Club: Greenwich Tritons, Southport Strollers

MY DISCIPLINES