This is a summary of which ASICS shoe I use for a training run or race. With a focus on road roading.
When I first started running, I went to a running store, had my running style analysed. And probably like most people I was given a supportive and heavily cushioned shoe.
And I wore it until the grip of the sole looked like a sad pancake and the midsole was heavily wrinkled! 
But as I keep gaining more running experience, I've not let my shoes get that bad, and I now realise that there is a specific shoe for each run.
I primarily train for road races (5k to the marathon), and this is a brief summary of the ASICS shoes I use and why (Upto September 2018).
Please note all weight references to shoes are for men's sizes only.
Recovery runs: For runs where I'm working on keeping it slow for recovery or just running on tired legs. Typically I run by feel, which equates to approximately 90+ seconds slower than Marathon pace. I'd go for either of these two shoes.
Nimbus 20 (305g) They are a neutral and cushioned shoe, which I run a lot of my recovery and easy miles in.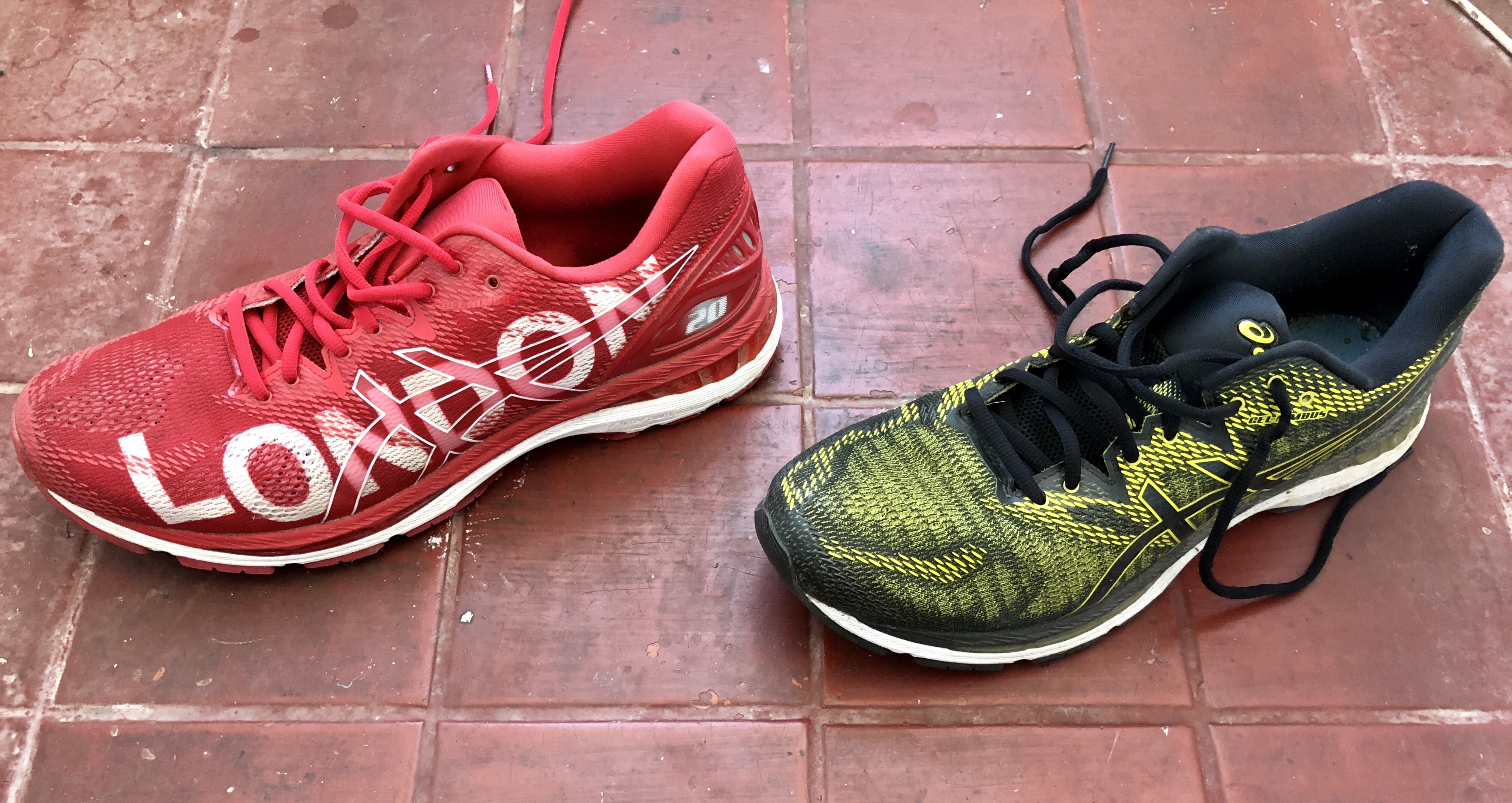 Whilst everyone has a degree of overpronation whilst running, the Gel Kayano 25 (336g) offers more support than the Nimbus.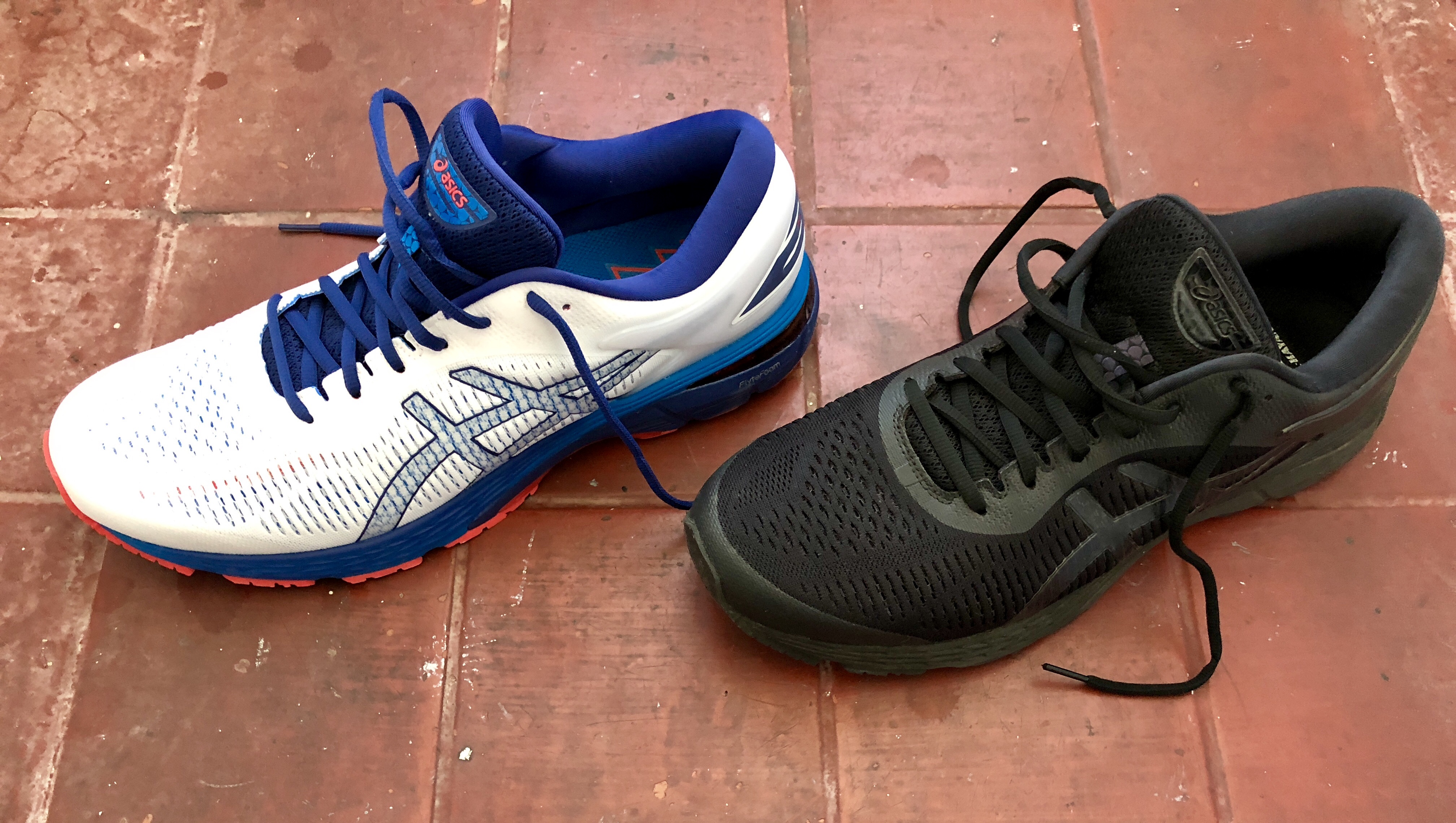 Whilst I'd run in these shoes for my slower paced runs. They are excellent shoes for long distance runs.
Easy runs: 
Typically I run my easy runs at 60-90 seconds slower than Marathon pace to help for recovery and build my aerobic endurance.
So for these runs, I want a degree of support but also lightness. At the moment I rotate with the RoadHawk FF2 (265g) and the Dynamis 3 (271g)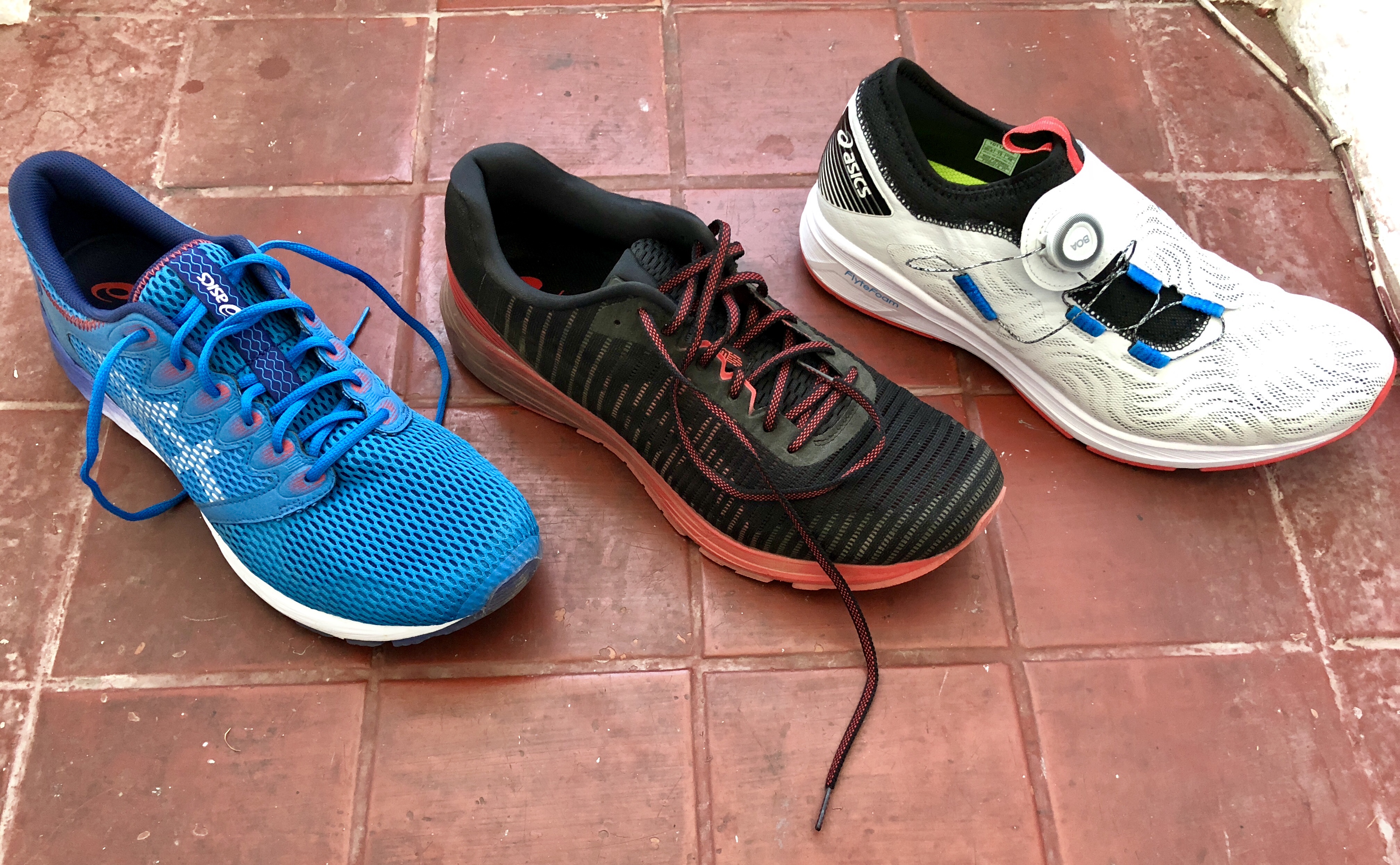 Workouts:
These are run at marathon pace or faster. Where I need a lighter shoe, to help with quicker turnover, running primarily on my fore and midfoot.
For 5k to half marathons, I've recently gone to the Gel 451 (185g) although they are designed for triathletes for faster transitions. I really like that it uses a BOA Integrated Closure System which has a perfect individual fit. It's really light and it's perfect for shorter distances. However you can run marathons in them, but as they offer less support they are best suited for sub 3 hour runners.
For 5k to marathon, I've used GEL-DS TRAINER (240g) for a while now. Particularly in Boston and London marathons this year. These shoes really excel when you run on your fore/mid foot, as the propulsion trusstic system helps keep you moving forward. However as a result they are a rigid shoe, so if your a heel striker, you won't get the full benefit of this shoe.
However for the New York City Marathon, it's likely I'm going to wear the DynaFlyte 3 (257g) for me it's a perfect combination of lightness and support for that distance. I've worn it running fast 5ks but feel like it also offers the right support in my long runs.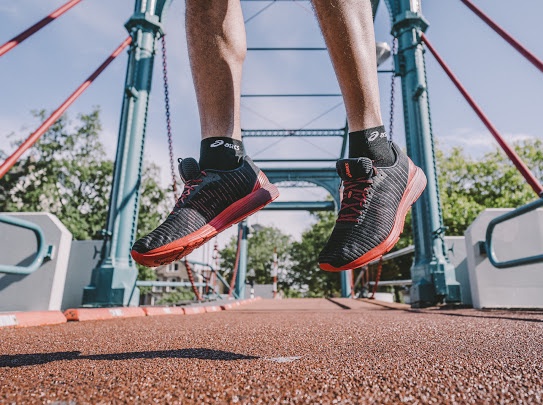 Photo by @teddymorellec
Running shoe essential tips:
Ok so to wrap this up, I'd like to note that you don't need so many shoes for training! Essentially as a minimum I need a supportive shoe for my easy miles, and a lighter shoe for my faster runs.
However, if you run five or six days per week then, I'd advise that you invest in another pair of shoes to rotate, as  running on consecutive days, the mid-sole can compress, so it will give the shoes time to expand between runs and help extend their life.
So how long do running shoes last? I'd say any where between 300 to 500 miles. But it's dependent on how you look after them, your foot strike etc.
Next how do you know you need to replace them? There's a couple of signs that your shoes need to be replaced, the easiest one is to look at the tread. Has the outer sole become smooth in places or worn away. Is the midsole looking wrinkled then it's time to donate them, or turn them into new garden shoes!
I hope this has been helpful, if you have any questions please ask.
written by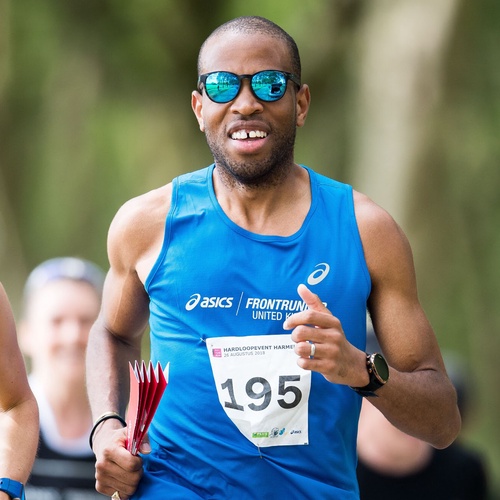 Marcus Brown
Quantity Surveyor from London



Coach: John Starrett
MY DISCIPLINES