Ever since I started thinking about running, I knew it had a higher purpose in my life than just the sport itself.
To start off this blog I guess I'll start where my running originated from, It all started when I was around 8 years old, I was always a massive fan of Sonic the hedgehog, I played video games, always watched the cartoons on TV, and just wanted to be the hedgehog!

My mantra is the mental attitude of pushing my body to see how fast my physical and mental being can go and I reflect this in my running. I always try to push the boundaries of how hard I can push, sometimes it doesn't work out for the best but it makes it count when it does!

I wasn't able to join a running club or enter any races when my first obsession started with the sport so I would just pretend to be Sonic the hedgehog in the back garden, running around like a crazy person.

It wasn't until high school as I was in the middle of my exams that I decided that it would be a good idea to try this out for real, so where I lived there was a muddy 200m footpath that connected my street to the town center that I ran up and down in. In my peak I ran up this thing 100 times in one evening - I'll explain why.

As I decided to start running every other day I was in the prime of my exams, stress was running through my veins and I couldn't control myself other than letting out my emotions in my running. Partner that up with a few things going on at home with family, I was a ticking time bomb at 15-16 years old.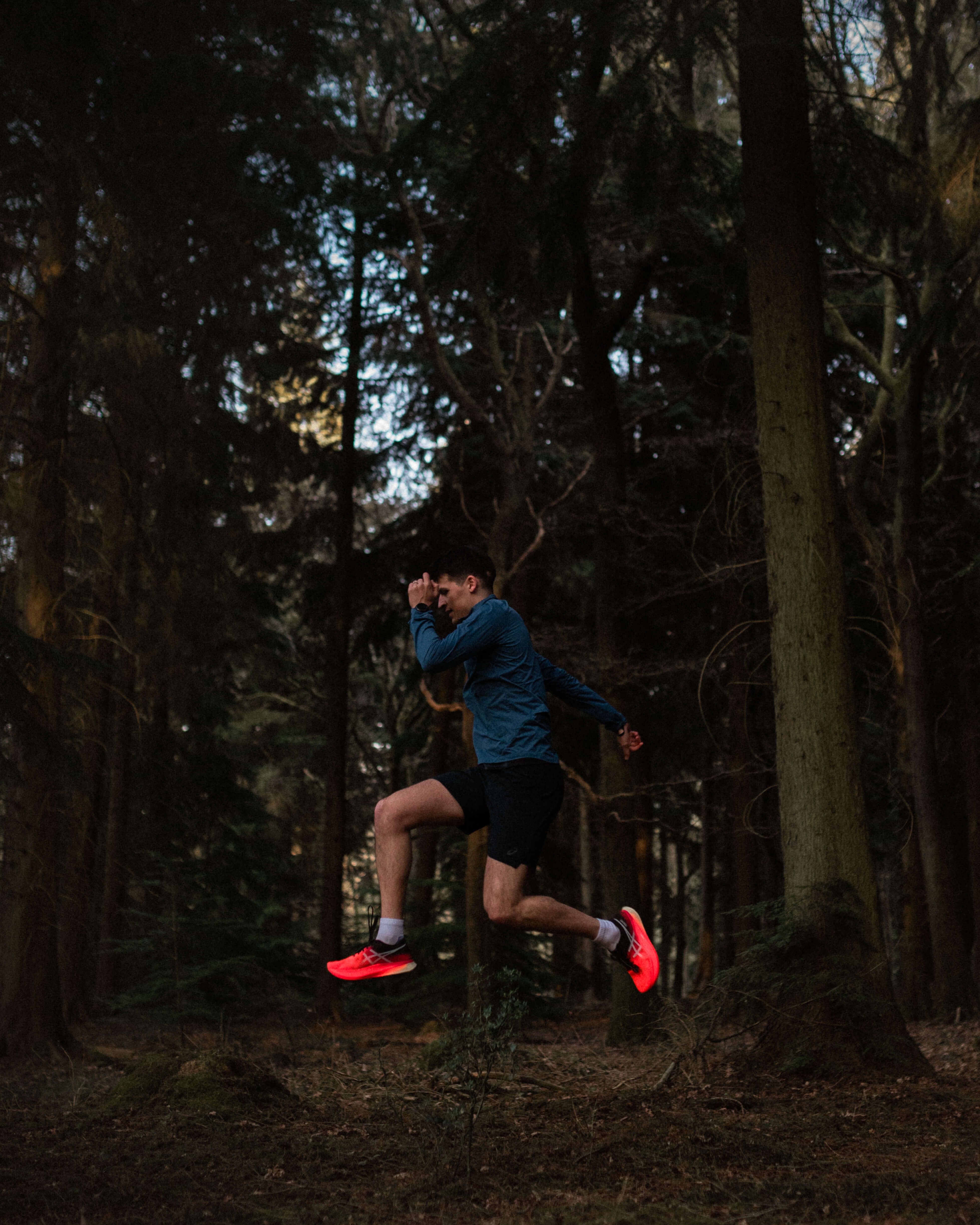 Every other day turned into every day after school of running up and down this strip of the muddy footpath, come rain, sun, or wind I was there after school to let out my built-up emotions of the day.

Fast forward 6 months or so and I decided to join a local running club, I was lucky that my grandparents lived so close to not only my school but where the local club trained, so I would finish school, go to my nans for some dinner then go to the running club. Best decision of my entire life.

I met some inspirational people at the club, people I'm still in touch with now and this gave me a higher motivation to keep running and see just how far I can push my body. Random runs down a muddy footpath turned into structured running around the local town, track session on a Tuesday after school, and longer runs at the weekend.

I went from letting my emotions control my running to controlling my emotions through my running, every time I laced up to go for a run, my mind was clear.

A few years passed and I was moving in the territory of leaving school with no idea what I wanted to do, I had a summer job I hated and it was safe to say I was in a very dark place.

This was at the same time that I had a slight tear in my Achilles tendon so I couldn't do any type of sport without the risk of tearing it completely and being out for longer.

I won't go into details but it was at this time the dark thoughts were setting in "What's the point in carrying on?" "There is an easy way out" "Maybe that would help stop the demons in my head".

Several panic attacks, hospital trips, Morphine, and therapy sessions later, there was a light at the end of the tunnel.

It wasn't until I reached out to friends and family that I realised life was worth living and I got in touch with a different physiotherapist who got me back on my feet in 6-8 weeks. I could run again!

As I was able to run again, my mental wellbeing improved, my mind was clear again, and managed to land myself a job. Not a dream job but it was something.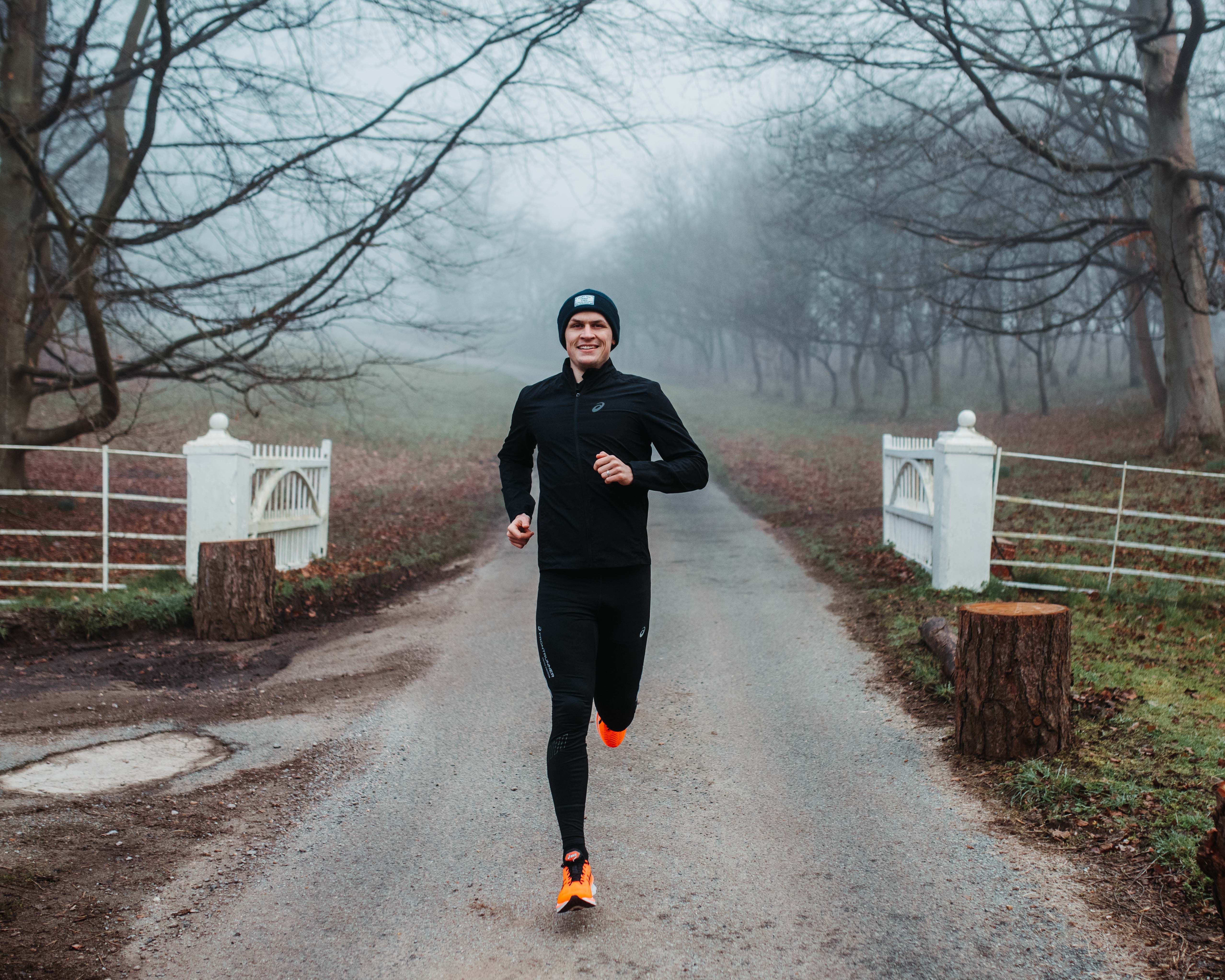 I worked in that job for a year or so before feeling that something was missing, I'm not passionate in where I work so something has to change, it wasn't until James Dunne from Kinetic Revolution reached out to me and offered me to work for him, a career in running?! Hell yeah, I'm going to take it!

I learned so much working for James, how to get involved with the community and build yourself as a personal brand, market products and become someone that is known within the community that helps someone. I wanted to be that someone.

It was that community that got me inspired by the Asics Frontrunners, I loved everything they were all about and wanted to be part of something like that. I was super lucky to be picked as part of the team and every single person has their own story to share and are full of positivity which also helps me in my darkest days.

We parted ways just before the pandemic hit, at this point I was injured and you guessed it, the thoughts were coming back, this time it was very much in a financial sense "How am I going to provide?" "I can't live off what I'm doing now" "There is an easy way out".

I was very fortunate that my little brother worked for a plastic bottle company who had some jobs going, coincidently they were making antibacterial bottles which were in huge demand and I managed to get the job which I worked in for a year, something was missing.

Having moved away from my passion and working the 9-5 life, my bad thoughts starting to set in again, was I that connected to running that when I'm apart from it feels very wrong? Yep!

I left that job and gave myself some time to have a think about how I can turn my passion into my career, make something that I love into something I can work on too.

It wasn't until the awesome Holly Rush put me in contact with the guys at NoblePro looking for a digital marketing manager that I started to feel like fate was kicking in, speaking to the team, what their passions are and their ethos was something that I was all about.

I now work full time in my passion and every day feels like a blessing. Running taught me that you don't have to run away from your problems but manage them. Running can be hard, we have to deal with hurdles but it's always there for us when we most need it. Whether that is the community, that easy run you need after work, or a speed session to let out some anger.

Here is a video I did a few years ago about running and depression:


I owe everything to running, I run for my mental health, I run for my physical health, I run for others and I run for my career.

If you are ever struggling, always know that there is someone to talk to, here are a few resources for you:

https://www.samaritans.org/
https://www.mind.org.uk/
https://youngminds.org.uk/
https://www.mentalhealth.org.uk/your-mental-health/looking-after-your-mental-health/talk-about-your-feelings
written by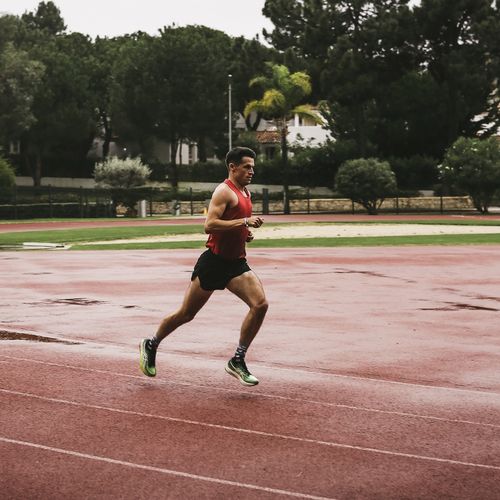 Marcus Sladden
Digital Marketing Executive from Norwich

Age group: Open
Club: Bungay Black Dog Running Club
Coach: Self Coached
MY DISCIPLINES