World Environment Day is celebrated each year on the 5th June. It is a day to inspire positive change, highlight key environmental challenges and promote widespread action. The theme for 2020 is Biodiversity. Biodiversity is the collective term for life on Earth. All living things exist within communities, otherwise known as ecosystems, these encompass the oceans, deserts, forests even cities. The combination of these varying ecosystems is biodiversity and humans rely on this to survive.
However, despite nature being a critical component to our survival, biodiversity is facing a global crisis. The United Nations (UN) recognise that nature is declining globally at rates unprecedented in human history. 75% of terrestrial environments and 66% of marine environments (seas, oceans) have been severely altered by human actions. Up to 1 million species are threatened with extinction, many within the next few decades. Concurrently, there has been a 300% increase in food and crop production since the 1970s.

There is a strong, but often overlooked relationship between sports and biodiversity. Biodiversity is a key component of nature sports, for example trail running, hiking, open water swimming, surfing, skiing. In many sports the natural environment is the competitor, the stadium and the training ground. It provides the clean air we need to breathe to power our performances, drinking water to stay hydrated and sometimes the weather conditions that test us the most! Spending time in nature, including outdoor sporting activities can significantly enhance mental health and well-being. Therefore, it is in our interest to engage in sports in a way that protects (or even enhances biodiversity) and is mindful to nature.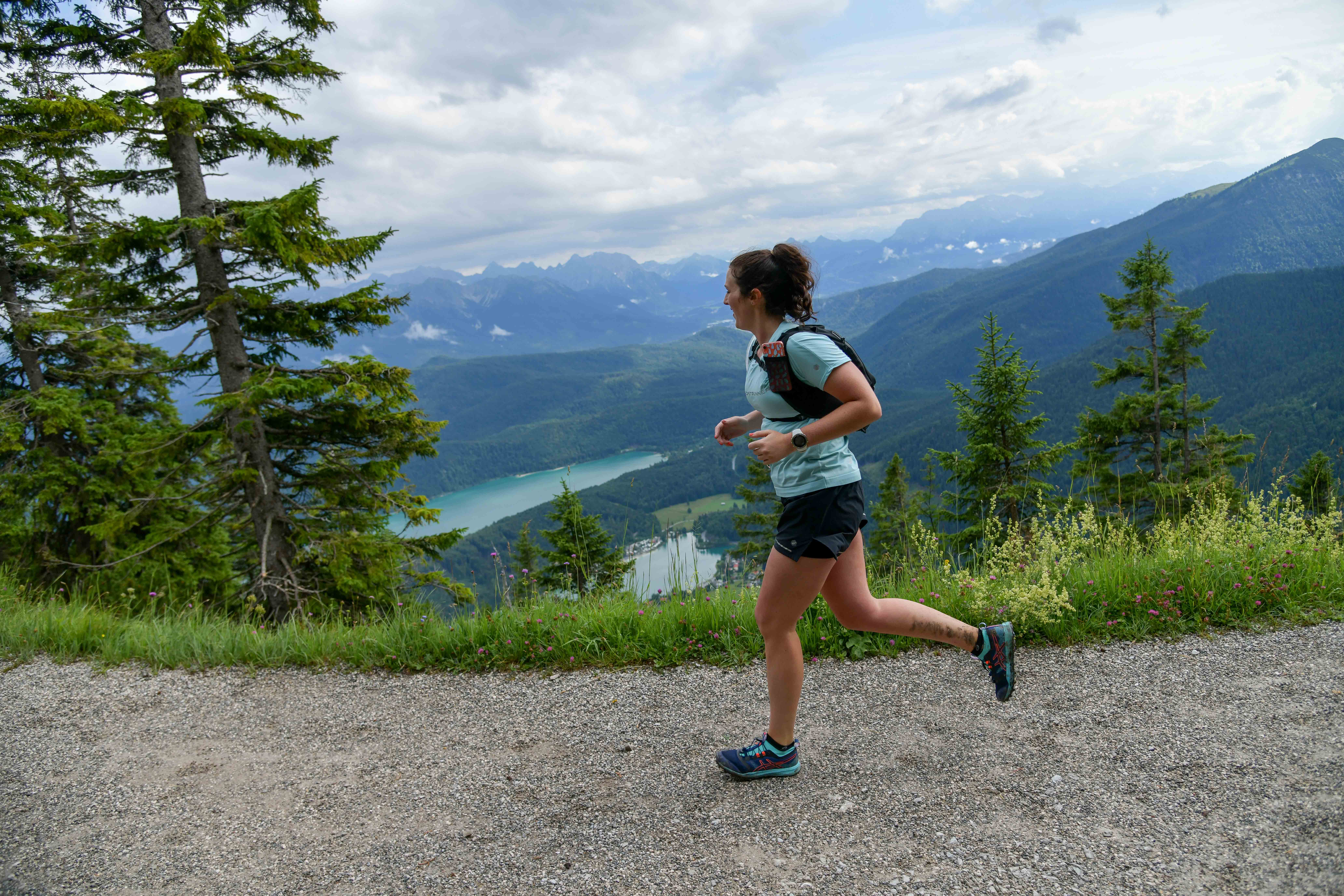 Image Credit: Andy Astfalck
So how can we be more eco-friendly runners?
There are many ways in which we can positively act to support nature. From changes in diet to making mindful travel choices, I encourage you to do wider reading and have conversations at home about this, but to help get you started here are some brief examples of what you can do to support positive relationships between biodiversity and sport.
When out and about enjoying the great outdoors:
Stick to footpaths: There is always the temptation to venture off the beaten track in search of unexplored beauty, but this poses many risks to biodiversity. Trampling and wandering outside of established trails either running, walking, hiking or mountain biking removes and destroys the upper layers of vegetation, which are critical for biodiversity and soil health. The initial removal of vegetation destroys wildlife corridors (spaces used by animals to travel from one area to another) and fragments ecosystems. The loss of vegetation coverage promotes soil erosion and loss, reduces soil quality and can lead to compaction of the ground which impacts surface water run-off.
Take nothing but pictures: don't pick the flowers, no matter how pretty they look. Flowers provide critical habitats for pollinators such as bees who we rely upon to pollinate our favourite fruits such as strawberries, cherries and apples. Plants and flowers are part of wider food chains, for example, they provide homes for insects, which can then be eaten by birds. They also provide forage conditions for animals and help improve soil health.
Don't scare or approach wild animals- similarly close gates to farmland and only enter when you have permission. Keep dogs on leads or within sight and adhere to any signs regarding dog walking. When walking in spaces shared with wild/farm animals avoid loud noises or sudden movements and respect that you are occupying their space.
Travel mindfully. This covers a huge area of discussion or one I will cover in greater detail in a future blog, but for now, when travelling internationally for sports be mindful of your destination, transport (e.g. flying economically and carbon offsetting) and engage in sustainable tourism where possible (please read this article). Please realise that your travel choices impact the destination and the people who live there.
When travelling by car look out for road signs warning about wildlife (e.g. deer or ducks!) and park responsibly. Avoid parking on grass verges, as these are often overlooked greenspaces for biodiversity. Verges provide refuge for animals, act as ecosystem corridors helping movement of wildlife, provide connectivity between greenspaces and aid storm water management.
Visit local visitor centres and learn about the ecology and environmental challenges of a local area. Knowledge is power! Similarly, you can plan your runs or cycle routes to responsibly enjoy areas of beauty.
Avoid dropping litter: animals can ingest or become trapped within litter. My biggest hate is seeing hedgerows and verges littered with gel sachets. Want to know more about how to dispose of gel wrappers or alternatives? Read my recent blog on sustainability and gels. You can also go one step further and try reducing your waste altogether, for example by using refillable bottles, making mindful choices with regards to packaging/ plastics and recycling more at home. If you're able to pick up litter whilst you're out this can help prevent it becoming a hazard to wildlife.
Don't light BBQs, fires or drop cigarettes, especially in dry conditions as fire is a serious danger.
Adhere to signs- if it says don't swim, then don't swim. These signs are there for your protection as well as the environment.
Racing and Events: Support events which place biodiversity, nature and the environment at the forefront of their actions. Events like Royal Parks Half Marathon who went plastic bottle free in 2019 or the Vacation Race series (for American readers) who offer beautiful trail races that are mindful to the local environment. Supporting events that support the environment adds pressure on those who continue to run large, consumptive events with little consideration of the impacts. Additionally, you can look for races which do not offer t-shirts and goodie bags, who swerve plastic bottles and who seek to actively recycle any waste produced. You can read my blog about racing and eliminating single use plastic here.
Furthermore, staying local for races can also help support community endeavours and reduce emissions associated with transport. Support smaller races and speak with Race Directors about sustainability.
Change the way you value, consume and dispose of running kit. The clothing industry consumes vast quantities of energy, water, land and chemicals. The Earth only has so much arable land, and space dedicated to the growth of cotton for clothing and textiles has to compete with crops grown for food/ grazing for animals. Deforestation and biodiversity loss are inherent with the production of 'natural' fibre for the fashion and textile industries. Additionally synthetic fibres made from non-renewable resources are energy intensive, consuming 5.5 kg CO2e vs. 2.1 kg CO2 equivalent for cotton t-shirts. Furthermore, synthetic fibres are predominantly non-biodegradable contributing to 20-30% of all primary source microplastics in the marine environment (for more information check out my recent blog on sustainability and race t-shirts). In order to reduce your kit associated burden on the environment runners can focus on:
Conscious choices about new running kit- do you really need more? Could this be purchased second hand? What about sustainable brands or repurposed clothes via initiatives like ReRun? Brands themselves often offer kit made from recycled materials- For example the ASICS Dynaflyte 3 Sound features 50% PET recycled yarn and uses waste products from sugarcane and organic fibres from wood pulp. 
Taking care of the kit you have. Taking care of your running kit is paramount to ensuring it lasts as long as possible. Follow the washing instructions carefully and where possible, use washing bags designed to trap microplastic fibres (such as GuppyFriend bags). Repair clothing if there is minor damage and treat it kindly to allow it to last as long as possible.
Once kit reaches the end of it's life reuse or recycle where possible. Old t-shirts can be reused as rags for cleaning, or check for clothing banks focused on recycling. Many trainers can also be recycled too at shoe banks or running stores, keep an eye out for the Recycle my Run promotion with Runners Need where you can get money off by bringing your shoes into the store. Some races also offer shoe recycling. You can also look into/contact local charities or running groups to see if they need any good quality unwanted running shoes (especially when shoes still have miles in them!). Furthermore, just because they have reached the end of their running life doesn't mean shoes don't still have wear in them. I swap my old running shoes to be commuter shoes or casual shoes. I've also given a few pairs to my mum who uses them when she's gardening!
Try setting up a kit swap group with friends. For example, I set up a swap shop with the ASICS FrontRunner UK girls, we swap kit amongst ourselves to ensure all kit has the chance to fulfil its purpose. I also give a lot of kit to friends, family and charity. My next goal is to set up a wider kit swapping group.
Look at your diet. This is often quite a sensitive and conflicting subject, however, there is notable environmental debate around reducing meat intake, limiting dairy intake, vegetarianism, veganism and biodiversity. The raising and farming of animals for food (both in terms of meat and dairy) requires large amounts of land, food, energy and water. Animals need space, animals also need food and both of these factors often involve the clearing or re-purposing of land which directly impacts biodiversity. Furthermore methane, carbon dioxide and nitrous oxide produced or used by intensive farming contributes to global warming and wider pollution. There is also the acknowledgement of cruelty and morality associated with meat and dairy production. Arguably, reducing your meat and dairy intake reduces your ecological footprint. Speaking with soon to be qualified Dietetics Student and fellow FrontRunner Livvy Mason- the key message here is that small changes add up. Swapping to one meat free meal a week is a great way to transition (for example meat free Monday). In January I tried Veganuary and thoroughly enjoyed it, I'm now predominantly vegetarian and eat meat only occasionally (mostly because we've been eating our way through our freezer during lockdown). Livvy added that when trialling veganism it is important to be mindful of nutritional considerations. For example, looking for fortified alternative milks to ensure you get enough calcium and replacing red meat with pulses for iron intake. It is likely B12 supplements will need to be considered and we would both encourage speaking with a dietician or qualified registered nutritionist to ensure your diet is still nutritionally adequate.
In addition to this, from an environmental perspective it is important to consider the air miles of the food you consume, and how/where it was produced (e.g. organic/free range/intensively farmed) and make dietary choices based around these.
Assess your race/training nutrition. Pre-packaged fuel including hydration, recovery and gels are problematic due to the waste packaging they create. Consider making your own homemade fuel which you can carry in reusable packaging. If you still want to stick with gels look for companies that offer recyclable packing (I use Science in Sport). Furthermore, choose powdered hydration and recovery drinks over pre-made ones and buy these in bulk as this helps reduce the amount of packaging used eg one 1.6kg tub of SiS Go Electrolyte contains 40 servings compared to using 40 plastic bottles of isotonic sports drinks. You can read my blog on energy gels and sustainable fuelling here.
Organise a plogging event with your local running club or join UK wide plogging events by checking out PloggingUK on twitter. Plogging is where you go for a run and pick up litter, meaning you can get a run in and help the environment too. It's a win, win.
Finally one of the quickest and perhaps easiest ways to become a more eco-friendly runner is to speak out and use your voice to promote awareness and change. Speak up on social and environmental issues. Follow campaigns which support nature- use your social media platform/ real life connections to raise awareness, donate to environmental causes, share and celebrate the work of others. Learn about biodiversity and the climate crisis and use this to fuel discussions at home/with your friends. Contact races who do not respect environmental practices, vote with your money to support races and companies which do. And last but by no means least, remember that no matter how small you feel, you are still an integral part of the process. The smallest actions can start the transformative changes needed to help the Environment- especially when small positive actions are done by a large number of people. Everything adds up. You do not have to be perfect. You just need to start.
To read the full article, please visit my latest blog on my personal site. You can also read more about sustainability and running here.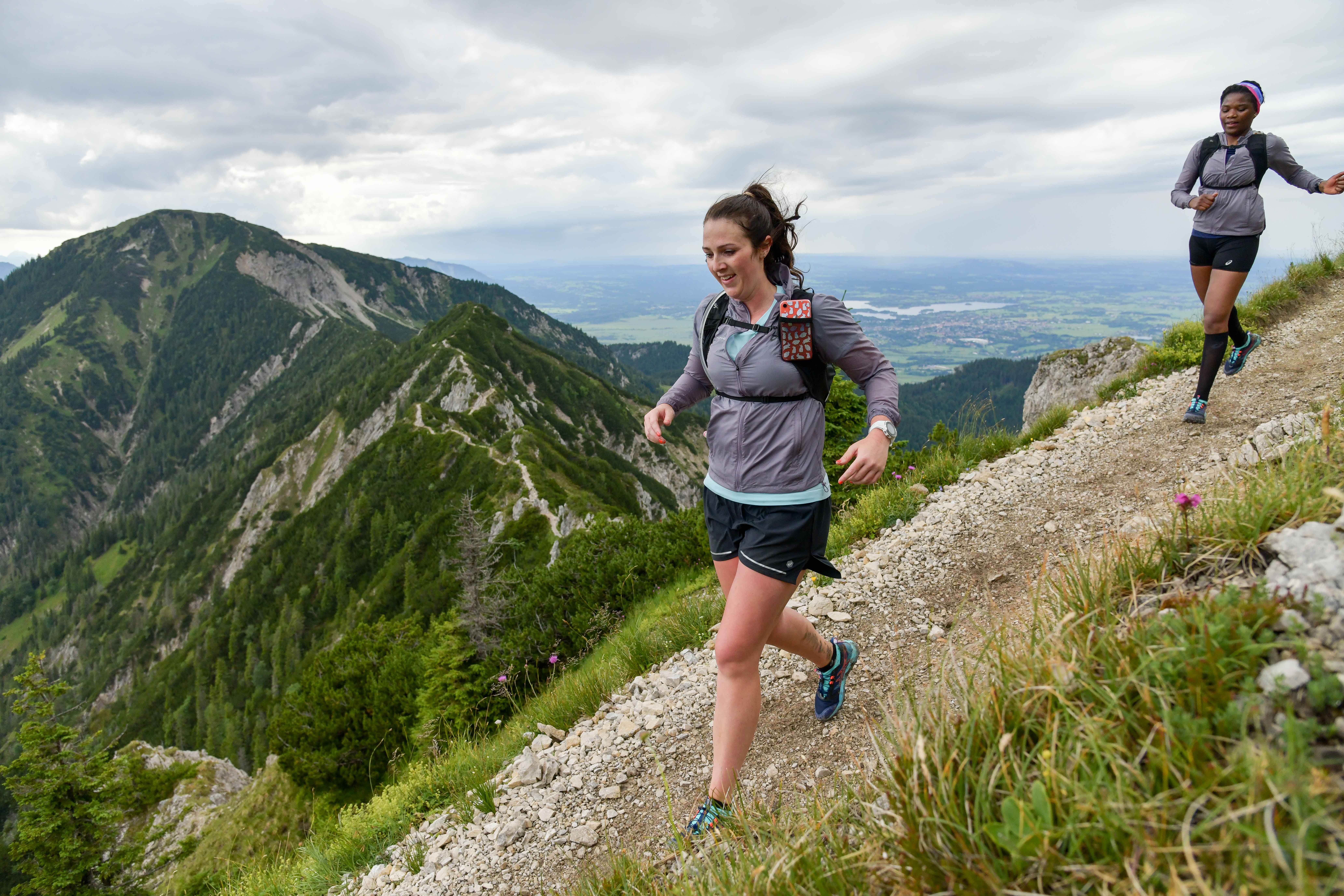 Image Credit: Andy Astfalck
written by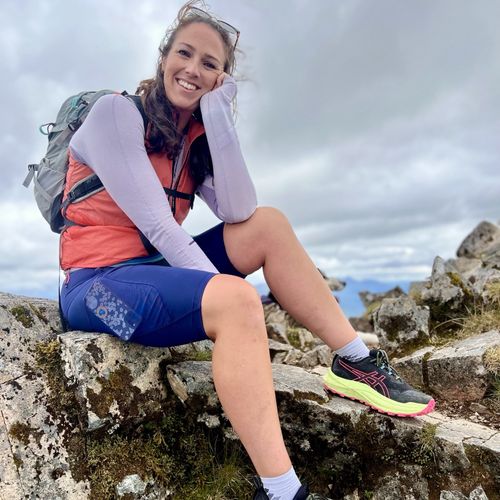 Becca B
Envrionmental Research from London/Southport

Age group: 30 - 35
Club: Greenwich Tritons, Southport Strollers

MY DISCIPLINES