The NAGINO™ Collection is designed by women for women. Created to help every woman find her inner state of calm through mindful movement, each piece is purposefully crafted to inspire body confidence and enable women to move undistracted and freely.
Discover the new NAGINO™ collection with our ASICS FrontRunners
she thinks
she worries
she works
she does
but when
she moves
she breathes
nothing feels better.
Movement has the power to transform the body and mind. It is proven that 15 minutes of exercise is able to improve mental health and mood.
But women face more hurdles in prioritising the movement. Our Global State of Mind Index 2022 has shown that women move less than men and, as a result, benefit less from it.
Our latest women's collection has been designed to enable women to achieve calm through conscious movement. Each garment is purpose-made to inspire confidence in the body and allow women to move freely and without distractions. Functional performance features meet soft materials for a comfortable feel. The soft colours evoke memories of mornings at the beach. All items can be combined and layered depending on wearer preferences & weather conditions.​

Discover the collection by following the female ASICS UK FrontRunner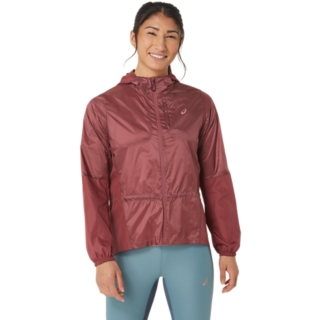 NAGINO PACKABLE RUN JACKET
Weather protection without over-heating. The NAGINO RUN JACKET helps to shield against the wind and rain while offering advanced breathability. Its versatility makes it great for unexpected weather. At least 50% of back side punching mater...
Shop Now