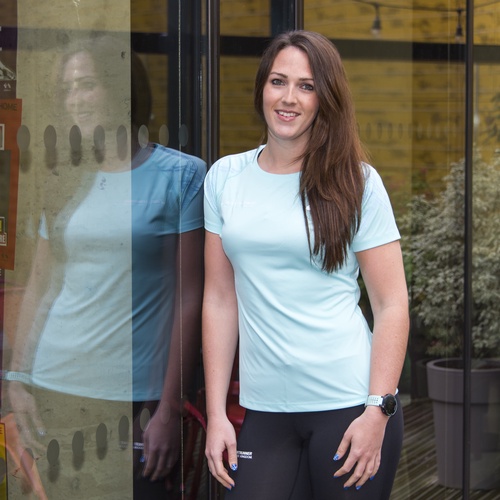 Becca Burns
Scientific Charity Officer from London
Club: Red Rose Runners
MY DISCIPLINES
MY DISCIPLINES
ABOUT ME
I'm Becca and I'm a Lancashire lass living in London. I've run on and off for around 7 years. I began during my second year of University as a way to lose weight and get fit without the price tag associated with a gym. Most recently I found Parkrun and was truly bitten by the running bug. Running is a space where I can destress, clear my head and just enjoy myself. During the final months of my PhD running kept me sane and I now balance running alongside a day job at a top University and occasional evening work as a Zumba Instructor. As well as frequently attending Parkrun, running with my local club and racing, I thoroughly enjoy volunteering as a guide runner for visually impaired runners. I love sharing my running adventures and hope to encourage and support others with theirs.
MY BIGGEST ACHIEVEMENTS
One major personal achievement in my life is battling with obesity. Over the last 7 years I've lost a third of my bodyweight and found a new lease of life along the way. I now enjoy the challenges running brings. 10K is my favourite distance and I'm so proud to have achieved a sub 50 minute time- something I never imagined possible.
MY PERSONAL RECORDS
MY NEXT GOALS AND PROJECTS
Working towards improving my half marathon time
RECENT & UPCOMING EVENTS
| Date | EVENT | Discipline | Age group | Time |
| --- | --- | --- | --- | --- |
| 05.02.2017 | Mad Dog 10K | 10K | | 48:50:00 |
| 13.05.2017 | Worden Park 10k | 10K | | |
| 20.05.2017 | Crazy Cow | 10K | | |
| 28.05.2017 | London 10,000 | 10K | | |
| 24.06.2017 | Swansea Half Marathon | Half Marathon | | 1:55:58 |
| 23.09.2017 | Ealing Half Marathon | Half Marathon | | 1:54:48 |
| 29.09.2017 | Bear Grylls Survival Race | OCR | | |
| 07.10.2017 | West Coast Half Marathon | Half Marathon | | 1:49:15 |
| 21.10.2017 | Cancer Research Tough 10 | 10k Trail | | |
| 04.02.2018 | Mad dog 10K | 10k Road | | UPCOMING |