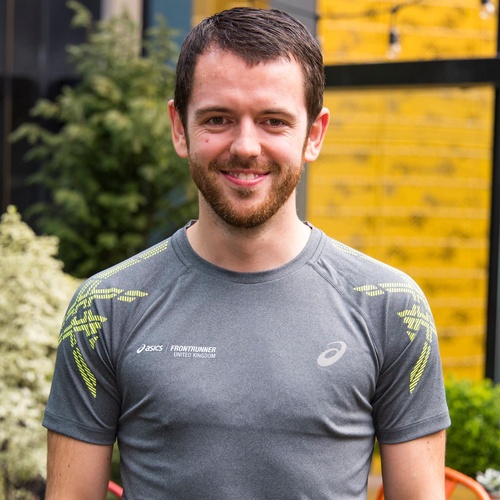 Peter Nicholson
Web Developer from Manchester
Club: Glossopdale Harriers
MY DISCIPLINES
MY DISCIPLINES
ABOUT ME
For some crazy reason, I am addicted to running up hills that make my thighs burn and I love the madness that is fell running. The majority of my races take place in the countryside on the beautiful hills and trails, and that's probably why I fell in love with the sport. Running was an addiction that came out of nowhere as I hit my late 20's and early 30's. Having never ran more than a few hundred yards without having to stop until late 2014, I spent the next 12 months competing in 15 races, ranging from 5km - marathon distance. During this period I also smashed through half a dozen obstacle course races (2 top 10 finishes) and spent 1 month running 10km per day up and down a High Street dressed as Buddy the Elf. Since then, the madness has escalated which has led me to ultra running. A 36 mile mountain ultra was completed in August, followed by a 50 mile ultra in September. One more to come before the year is out!
MY BIGGEST ACHIEVEMENTS
2 ultra marathons in 3 weeks having never ran further than a marathon before. 2nd placed non-elite at Beetham Tower Staircase Race. Appeared on Ninja Warrior UK as a banana. As you do.
MY PERSONAL RECORDS
MY NEXT GOALS AND PROJECTS
Complete my 3rd ultra marathon in November to make it 3 ultras in 4 months and to gain enough points to apply for the CCC 100km Mont Blanc Ultra
RECENT & UPCOMING EVENTS
| Date | EVENT | Discipline | Age group | Time |
| --- | --- | --- | --- | --- |
| 11.03.2017 | The Mighty Deerstalker | 10 Mile 2000m night mud run | | 01:43:06 |
| 31.03.2017 | ASICS Manchester Marathon | Relay | | |
| 18.04.2017 | Herod Farm Fell Race | Fell running | | 00:28:50 |
| 28.04.2017 | Saddleworth Cake Race | 10 mile trail race | | 01:15:17 |
| 27.05.2017 | Liverpool Marathon | Marathon | | 03:28:53 |
| 09.06.2017 | Neuss Summer Night Run | 5km | | |
| 15.06.2017 | Tour of Tameside Hell on the Fell | Fell running | | 00:43:27 |
| 05.07.2017 | Saddleworth Rangers Fell Race | Fell running | | |
| 14.07.2017 | Snowdon International Fell Race | 10 mile fell running | | 01:30:03 |
| 05.08.2017 | Battersea 10km | 10km road | | 00:39:18 |
| 25.08.2017 | SBU35 Ultra | 36 mile ultra trail | | 07:45:19 |
| 15.09.2017 | Centurion Chiltern Wonderland 50 | 50 mile ultra | | 10:29:08 |
| 18.11.2017 | Brecon Beacons Ultra | 46 mile ultra | | |
MY FAVOURITE ASICS PRODUCTS