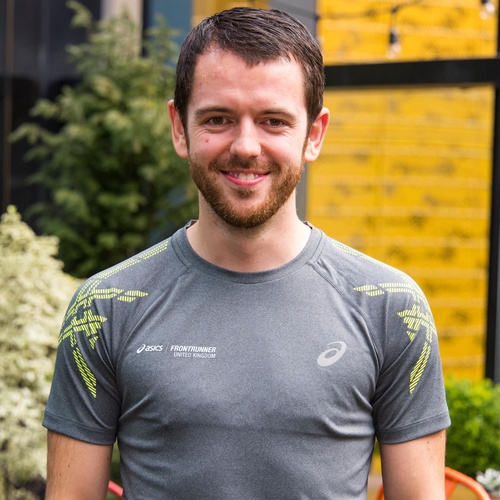 Peter Nicholson
Web Developer from Manchester
Club: Glossopdale Harriers
MY DISCIPLINES
MY DISCIPLINES
ABOUT ME
For some crazy reason, I am addicted to running up hills that make my thighs burn and I love the madness that is fell running. The majority of my races take place in the countryside on the beautiful hills and trails, and that's probably why I fell in love with the sport. Running was an addiction that came out of nowhere as I hit my late 20's and early 30's. Having never ran more than a few hundred yards without having to stop until late 2014, I spent the next 12 months competing in 15 races, ranging from 5km - marathon distance. During this period I also smashed through half a dozen obstacle course races (2 top 10 finishes) and spent 1 month running 10km per day up and down a High Street dressed as Buddy the Elf. Since then, the madness has escalated which has led me to signing up to my first ultra in September. 50 miles of trails. Bring it on!
MY BIGGEST ACHIEVEMENTS
Competed in 9 race in 20 days, including the awesome Tour of Tameside. 2 marathons in 8 days. 2nd placed non-elite at Beetham Tower Staircase Race. Appeared on Ninja Warrior UK as a banana. As you do.
MY PERSONAL RECORDS
MY NEXT GOALS AND PROJECTS
Sub 3 hour marathon. Complete 2 ultra runs of 50 miles or more to gain enough points to apply for the CCC 100km Mont Blanc Ultra
RECENT & UPCOMING EVENTS
| Date | EVENT | Discipline | Age group | Time |
| --- | --- | --- | --- | --- |
| 05.07.2017 | Saddleworth Rangers Fell Race | Fell running | | |
| 15.06.2017 | Tour of Tameside Hell on the Fell | Fell running | | 00:43:27 |
| 09.06.2017 | Neuss Summer Night Run | 5km | | |
| 27.05.2017 | Liverpool Marathon | Marathon | | 03:28:53 |
| 28.04.2017 | Saddleworth Cake Race | 10 mile trail race | | 01:15:17 |
| 31.03.2017 | ASICS Manchester Marathon | Relay | | |
| 18.04.2017 | Herod Farm Fell Race | Fell running | | 00:28:50 |
| 11.03.2017 | The Mighty Deerstalker | 10 Mile 2000m night mud run | | 01:43:06 |
| 14.07.2017 | Snowdon International Fell Race | 10 mile fell running | | 01:30:03 |
| 05.08.2017 | Battersea 10km | 10km road | | 00:39:18 |
| 25.08.2017 | SBU35 Ultra | 36 mile ultra trail | | |
| 15.09.2017 | Centurion Chiltern Wonderland 50 | 50 mile ultra | | |
| 18.11.2017 | Brecon Beacons Ultra | 46 mile ultra | | UPCOMING |