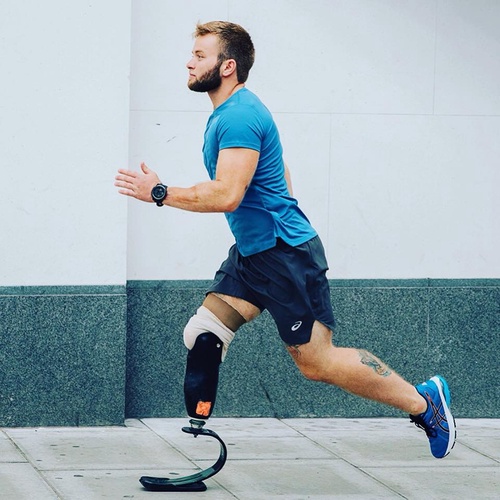 Jamie Gane
Athlete from Basingstoke
Age group: 24
MY DISCIPLINES
ABOUT ME
Jamie is a 24 year old adaptive athlete with a below-knee amputation from Basingstoke, Hampshire. After developing a chronic pain condition, Jamie made the difficult decision to undergo a below-knee amputation. Jamie learnt to walk in June 2017 after 14 years in a wheelchair and now runs using a running blade. He competes internationally for Judo as the only lower-limb amputee to compete. He competes without his prosthesis against those with two legs.
MY BIGGEST ACHIEVEMENTS
Bronze medal at the World Judo Games against those without physical disabilities.
MY PERSONAL RECORDS
MY NEXT GOALS AND PROJECTS
Obstacle Race Course World Championships in October 2019
CHECK OUT MY SPOTIFY PLAYLIST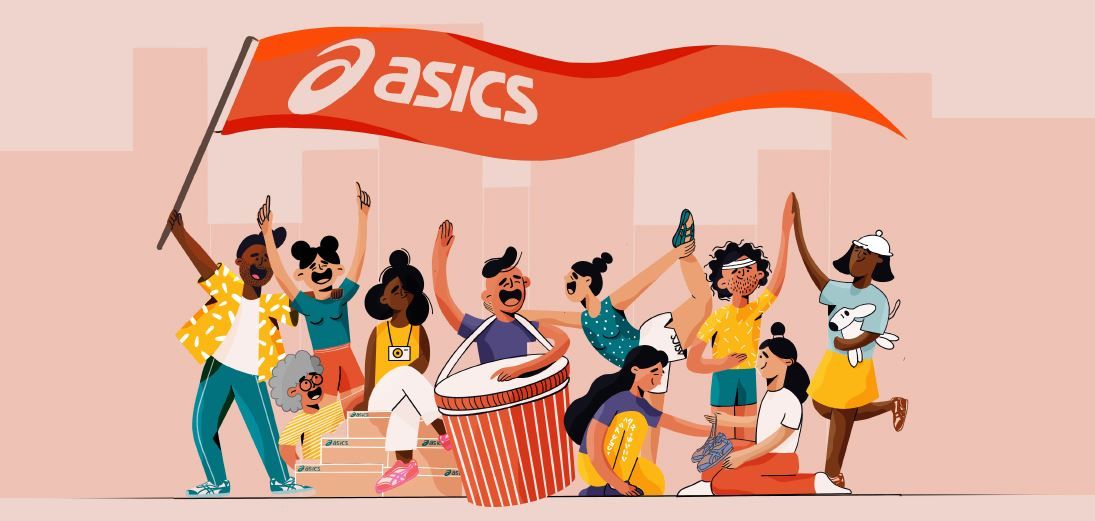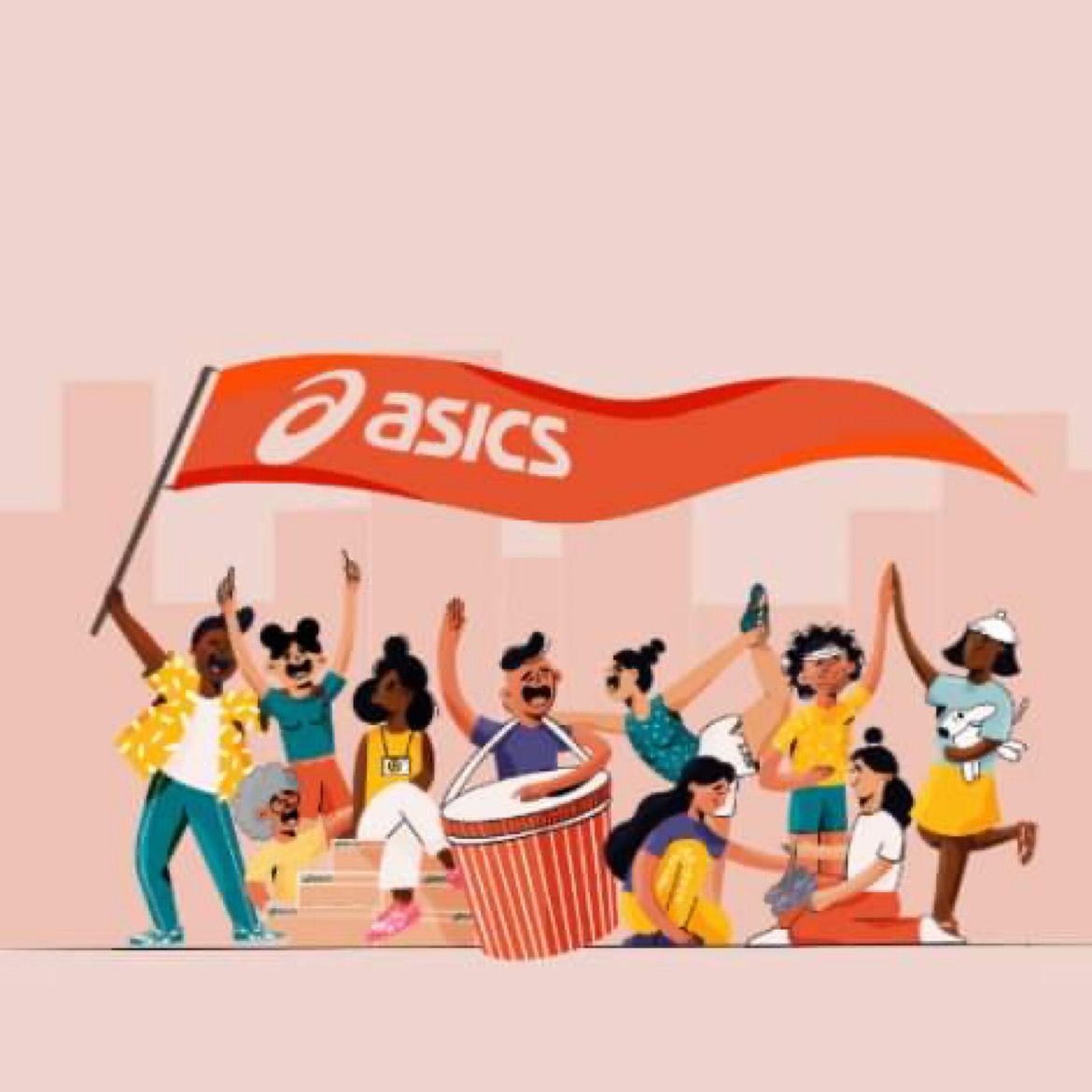 RECENT & UPCOMING EVENTS
| Date | Event | Discipline | Age group | Time |
| --- | --- | --- | --- | --- |
| 08.03.2018 | British Judo Special Needs Championships | Judo | 24 | 08:00:00 |
| 14.04.2018 | Judo World Games | Judo | 24 | 08:00:00 |
| 22.04.2018 | London Marathon | Marathon | 24 | 08:00:00 |
| 28.04.2018 | Tough Mudder London Weekend 1 | Obstacle Course Racing | 24 | 08:00:00 |
| 05.05.2018 | Tough Mudder London Weekend 2 | Obstacle Course Racing | 24 | 08:00:00 |
| 12.05.2018 | Europe's Toughest Mudder | Obstacle Course Racing | 24 | 08:00:00 |
| 26.05.2018 | Elements Race | Obstacle Course Racing | 24 | 08:00:00 |
| 03.06.2018 | America's Toughest Mudder | Obstacle Course Racing | 24 | 08:00:00 |
| 16.06.2018 | Tough Mudder Scotland | Obstacle Course Racing | 24 | 08:00:00 |
| 07.07.2018 | Tough Mudder London North | Obstacle Course Racing | 24 | 08:00:00 |
| 21.07.2018 | Tough Mudder Ireland | Obstacle Course Racing | 24 | 08:00:00 |
| 28.07.2018 | Tough Mudder Yorkshire | Obstacle Course Racing | 24 | 08:00:00 |
| 11.08.2018 | Mudnificent 7 | Obstacle Course Racing | 24 | 08:00:00 |
| 01.09.2018 | Tough Mudder Germany | Obstacle Course Racing | 24 | 08:00:00 |
| 08.09.2018 | Tough Mudder North West | Obstacle Course Racing | 24 | 08:00:00 |
| 15.09.2018 | Tough Mudder Germany | Obstacle Course Racing | 24 | 08:00:00 |
| 22.09.2018 | Tough Mudder London South | Obstacle Course Racing | 24 | 08:00:00 |
| 29.09.2018 | Tough Mudder London South | Obstacle Course Racing | 24 | 08:00:00 |
| 10.11.2018 | World's Toughest Mudder | Obstacle Course Racing | 24 | 08:00:00 |
| 02.12.2018 | Winter Wonderwheels | 10km Race | 24 | 00:55:03 |
| 07.12.2018 | Tough Mudder Dubai | Obstacle Course Race | 24 | |
| 03.03.2019 | The Nuts Challenge | 21km Obstacle Course Race | 24 | UPCOMING |
| 12.04.2019 | World Judo Games | Judo | 24 | UPCOMING |
| 04.05.2019 | Tough Mudder London West | Obstacle Course Race | 24 | UPCOMING |
| 18.05.2019 | Tough Mudder Midlands | Obstacle Course Race | 24 | UPCOMING |
| 27.05.2019 | London Vitality 10km | 10km Race | 24 | UPCOMING |
| 01.06.2019 | Tough Mudder NRW Germany | Obstacle Course Race | 24 | UPCOMING |
| 15.06.2019 | Tough Mudder Scotland | Obstacle Course Race | 24 | UPCOMING |
| 13.07.2019 | Tough Mudder Northern Germany | | 24 | UPCOMING |
| 20.07.2019 | Tough Mudder Ireland | Obstacle Course Race | 24 | UPCOMING |
| 27.07.2019 | Tough Mudder Yorkshire | Obstacle Course Race | 24 | UPCOMING |
| 17.08.2019 | Tough Mudder South West | Obstacle Course Race | 24 | UPCOMING |
| 07.09.2019 | Tough Mudder North West | Obstacle Course Race | 24 | UPCOMING |
| 14.09.2019 | Tough Mudder London South | Obstacle Course Race | 24 | UPCOMING |
| 21.09.2019 | Tough Mudder London South, Weekend 2 | Obstacle Course Race | 24 | UPCOMING |
| 05.10.2019 | Spartan Beast Windsor | Obstacle Course Race | 24 | UPCOMING |
| 11.10.2019 | Obstacle Course Race World Championships | Obstacle Course Race | 24 | UPCOMING |
MY FAVOURITE ASICS PRODUCTS