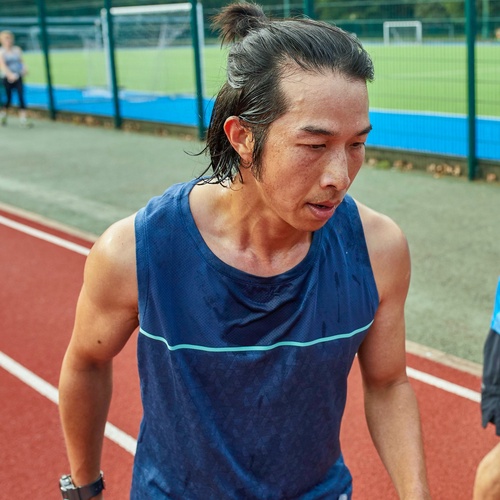 Alan Li
Retail Operations Technical Advisor from London
Club: N/A
Coach: N/A
My Disciplines
About me
Along with travelling, family and work, running plays a big part in my life. I pretty much love running all distances but trails has a special place in my heart. I'm known to be stubborn as well a resourceful individual. On Monday's and Friday's evenings, I'm also one of the run leads for the ASICS London Run Club.
My biggest achievements
ASICS Male Frontrunner Of The Year 2018, Marathon Des Sable 2015 Finisher, Ultra Trail du Mont-Blanc 2018 Finisher
My personal records
Record Half marathon
01:23:57
Record 100 Miles
20:16:00
My next goals and projects
Well, 2020 caught us all with our trousers down. With so many things cancelled or postponed (for the right reasons), it's going to take time for normality to resume. I have managed to book myself in a few gnarly mountain races (See Upcoming Events below) to keep myself sharp. A further addition to the family has also been keeping me busy during the pandemic. Here's to a better year!
Check out my Spotify playlist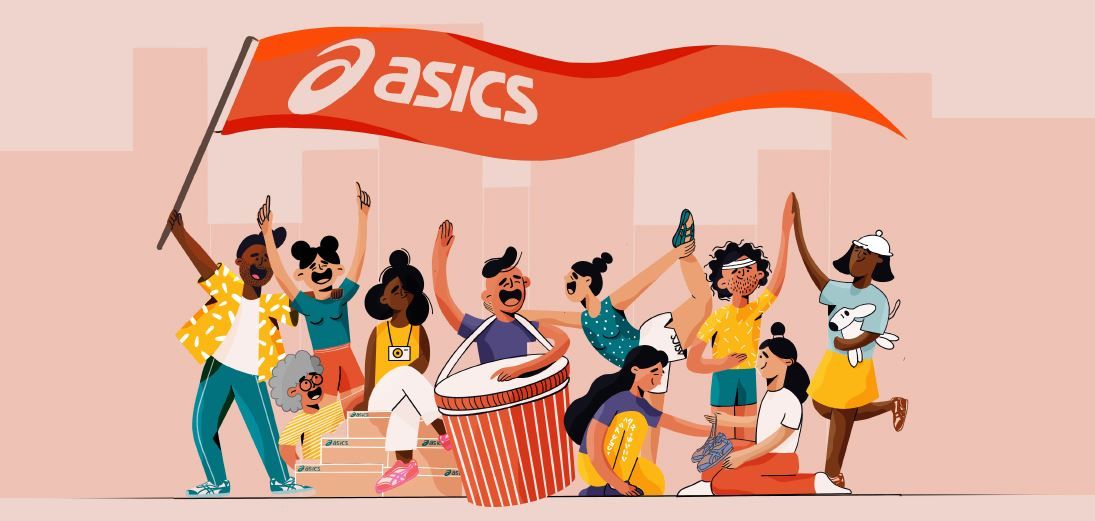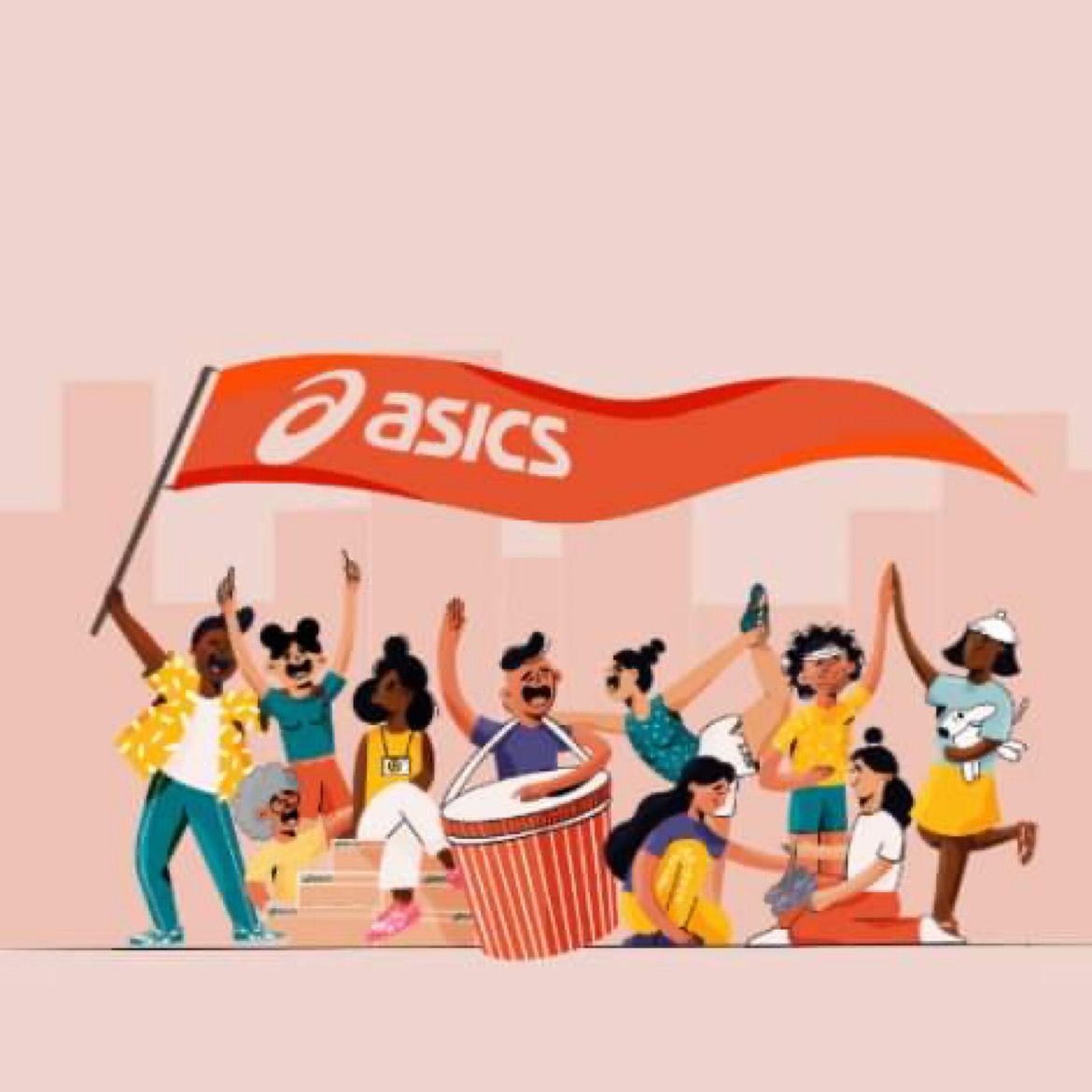 Recent and upcoming events
| Date | Event | Discipline | Age group | Time |
| --- | --- | --- | --- | --- |
| 27.01.2018 | RunThrough Lea Valley 10 Miles | Short Distance | | 01:06:32 |
| 18.02.2018 | Hampton Court Half-Marathon | Half-marathon | | 01:26:11 |
| 19.05.2018 | Cape Wrath 400km, Scotland | Multi-stage Ultra | | Finisher |
| 23.06.2018 | Cortina Trail 48Km, Italy | Mountain Trail | | 07:13:00 |
| 14.07.2018 | Grand Trail Courmayeur 100km | Ultra Trail | | 22:39:00 |
| 31.08.2018 | Ultra Trail du Mont-Blanc | Ultra Mountain Trail | | 38:13:00 |
| 13.10.2018 | Autumn 100 | Ultra Trail | | 20:15:00 |
| 12.01.2019 | Country To Capital 45 Miles | Ultra | | 6:44:00 |
| 01.02.2019 | The 9 Dragons Ultra, Hong Kong | Multi-stage Ultra Trail | | Finisher |
| 23.03.2019 | The Maverick Original Buckinghamshire | Trail | | 1:55:16 |
| 14.04.2019 | Brighton Marathon - Pacer 3:45min | Marathon | | 03:44:58 |
| 05.05.2019 | The Dragon 100K Coastal Race | Ultra Trail | | DNS |
| 20.05.2019 | The Dragon's Back Race | Multi-stage Mountain Race | | Finisher |
| 12.07.2019 | Sierra Nevada Ultra 100km | Ultra Trail | | DNF |
| 28.08.2019 | UTMB TDS, 145km | Ultra Trail | | 34:33:10 |
| 26.10.2019 | Goodrunner Co 11km Trail, Seoul | Trail | | 1:00:03 |
| 02.11.2019 | Maverick Dark Surrey, Long Course 15km | Trail | | 1:17:00 |
| 30.11.2019 | Endurancelife CTS Dorset Ultra Plus | Ultra Trail | | 10:34:56 |
| 11.12.2019 | Runthrough Chase The Moon, Olympic Park | 10KM | | 00:40:29 |
| 01.03.2020 | The Vitality Official Big Half | Road Half Marathon | | 1:25:23 |
| 06.03.2020 | Runthrough Victoria Park Half | Road Half Marathon | | 1:23:57 |
| 14.03.2020 | Ashridge Boundary Run 26km | Trail | | 2:17:15 |
| 19.04.2020 | Brighton Marathon Pacer 3hr 45mins (Postponed) | Marathon | | |
| 26.04.2020 | London Marathon (Postponed) | Marathon | | |
| 14.06.2020 | Comrades Marathon (Postponed) | Ultra | | |
| 15.08.2020 | Stour Valley Path 50km | Trail | | 5:20 |
| 13.09.2020 | ToRX Tor de Géant 330km (Postponed) | Mountain Trail | | |
| 26.09.2020 | Maverick Race Ultra Peak District 54km | Mountain Ultra | | 06:14 |
| 24.10.2020 | Hardmoors 55 | Ultra Trail | | 10:50 |
| 19.06.2021 | Camino Ultra, Lea Valley 50km | Ultra | | 5:00:00 |
| 23.07.2021 | Lakeland 100 | Ultra Trail | | DNF |
| 10.09.2021 | Ultra Trail Snowdownia 100km | Ultra Trail | | 29:57 |
| 06.10.2021 | ASICS Coast Ultra Extreme | Multi-day Trail | | Upcoming |