Products for humans by humans.
The ASICS Institute of Sport Science (ISS) was established in 1985. Its aim is to analyse the natural movements of real athletes to create human-centric products that work with the body, not against it. Our ZERO DISTRACTION™ apparel is a great example of that. This range has been extensively tested at the ISS to help runners focus on what's important – their run. No chafing seams, shifting waistbands, dangling hoods, and sticky fabrics. Our scientists are constantly developing and researching unique materials that push the boundaries of innovation within the industry.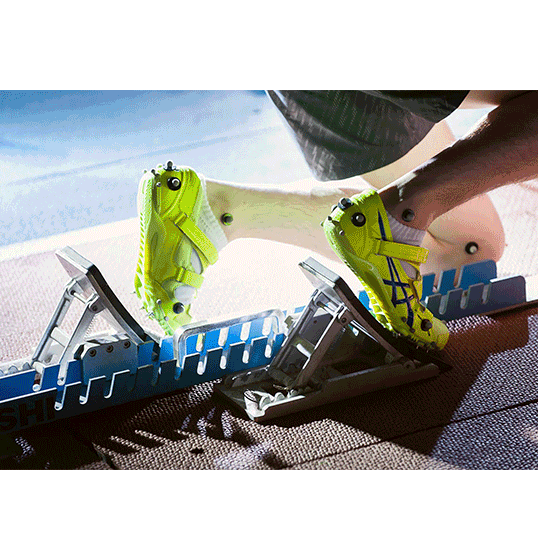 By 2030 we want 100% recycled polyester to replace all polyester in our products. And we're well on our way.

In 2021, 90% of new running shoes included recycled material. When it comes to the raw, natural materials we use in our apparel, we want to ensure that it is as sustainable as possible.

That's why we're striving to source 100% more sustainable cotton by 2025. With concrete and realistic targets, we're striving to achieve a greener future, one shoe and shirt at a time.