Review of the first race of the Spartan Mountain Series in Andorra...what an experience! Spartan Beast Elite 2019 – 25.5Km – 1550m ascent – 40 obstacles – 3:32:04
After the injury I had in April, I had to drop out from the OCR Series loosing my 5th place after 5 races. It was very disappointing, but at the same time I have decided to use this time to focus on the only training I could do (uphill running) and finally be part of the Spartan Mountain Series. Spartan Mountain Series is a series of 3 races in beautiful places in the mountains, which I have dreamed to run since a few years. This year in the calendar were Andorra, Morzine and Obendorf in Tyrol. I was missing some long distance running because of my injury, but definitely not the meter of climb per week (circa 3000), so even thought I was not fully recovered and missing some km I was really looking forward to this race. The week before there was the opportunity to run a local OCR-race, so I thought that was the perfect way to get ready and back in the race mood. I felt great all the race pushing into a 2nd place, but only 300m from the finish line a net not fixed properly cut my head.
It was not so bad, but still I had to get a new vaccine to prevent infection with some side effects.
Anyhow Thursday evening I flew to Oslo, slept there, and "catch" a morning flight to Barcelona.
Unfortunately Norwegian decided to change the aircraft to a smaller one, so 100 people were not able to board, including myself. The only alternative was to change the route landing late night in Barcelona. Starting at 9.00 in the morning in Andorra (which is 3 hours drive from Barcelona) was therefore impossible. After two hours of stress, searching for other available flights to Barcelona, I could suddenly board on the original flight sitting with the crew, namely standing beside the toilet for almost the entire flight! Landing with 2 hours delay in Barcelona there was Jimmy waiting for me, and we could drive towards Andorra, not first using an extra hour in the traffic. Bibs pick up, venue check and check in at the hotel were done by 9 o'clock, right on time for dinner…or better to grab a kebab in the only open restaurant there.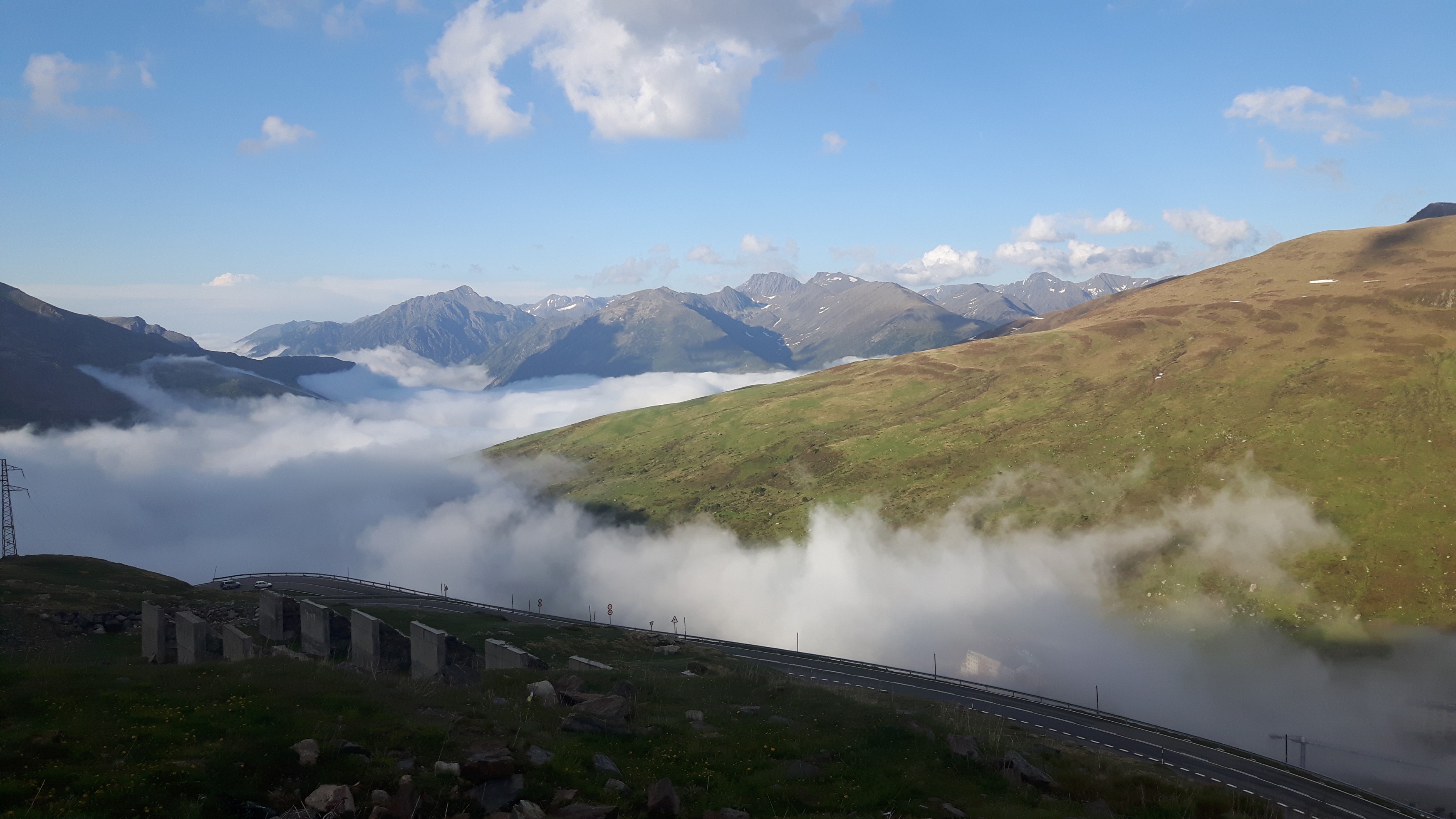 Well, with a small breakfast consumed in the hotel room, we were ready to start at Grau Roig (2100m above the sea level). I felt tired and a bit stressed at the start, but I was pretty sure that I would have get better feeling when start running. I started very careful knowing the length of the race and expecting some troubles with the altitude. In the first 2km there were a series of obstacles (including a barbed wire crawl with sandbag and a spear throw) which I have cleared well, giving me a boost for the first climb. By than I was feeling ok and set my uphill pace. Already after 150m climb my head start to "pump" and I had difficult to breath because of the high altitude which I am not used too. I thought "well let's take the rest of the climb easy, it will surely get better". In fact, going at the top it started a pretty technical downhill where I pushed a bit and could see some of the known top guys not too far…the game was on, but I was wrong, unfortunately it was over already. Beginning a new climb my head was exploding every time I increased my pulse and pace and I was getting very dizzy. From now on it was a personal fight with myself. Jimmy catch me up pretty soon and we did a few more km in an amazing landscape together facing just minor obstacles. Around 10km in the race there was a long runnable part (at 2500m) slightly uphill, pointless to say that the only thing I wanted there was to puke once more as in the previous uphill. Meeting Michael (Schjott), which was running the ultra(!!), was a good opportunity to chat and try to not think about the rest of the race, but there I really thought about quitting and be carried down. Coming to a new top the high wall never felt so hard to pass, and right after I stopped almost a minute at the water station drinking and getting ready for the slackline…30 burpees there I don't think I could have managed. Such a relieve to make it and start the downhill towards a heavy chain carry and the tyrolean transverse. I was still feeling horrible, but at least downhill I did not have to puke. We were 15km into the race with a new climb and a double heavy carry, once made that I thought that we might go soon down to the valley, and luckily we did it. Passing a beautiful torrent which woke me up for a while along with a new gel, we got into a never ending slow climb on the grass, slowing going back to the event area with the last 2km stuck with obstacles. I walked most of this time thinking only about the technique to beat the obstacles before the finish line and so avoid the burpees penalty. The strategy was good, because I did not have big troubles there, although poor technique, and after a long heavy bucket carry I could do the last rig and jump over the fire to the finish line. I made it! Jimmy was there waiting coming in a few mins before me, and could see some known faces too. At that moment I did not care at all about my placement, I was just so proud with myself to have fight 3 hours and 32 mins out there, not having any penalty.
Looking at the results I actually crossed the line as number 23rd in a difficult field of strong athletes, finding out later that I would have won my age group, if not running as Elite. It was surely not the finish time I wanted and not the feeling I was looking for, but at the same time I was very proud of my effort.
The race was just amazing, the terrain was various and the view breath taking, as well as the carry obstacles very tough. It is a pity I could not push as I wanted, because this was a race that suited my skills well, but over 3 hours dizzy in the mountains was a good achievement too and a boost of confidence for the next race in Morzine. I should not forget that this was also my first long run after the injury, and although I felt my injured leg after 15km, I could finish the race with no cramps.
After the race a well deserved pizza and a new round at the venue was much appreciated before get to bed and get up at 5 to drive to Barcelona . From there I was flying to Amsterdam and so Oslo and Tromsø coming home at midnight and up again at 6 to get to work. Not the best way to recover, but fortunately it is soon time for holiday and get some sleep.
I will definitely try to be back in Andorra, amazing place and a great race, but planning my trip better with some days to adapt to the altitude too.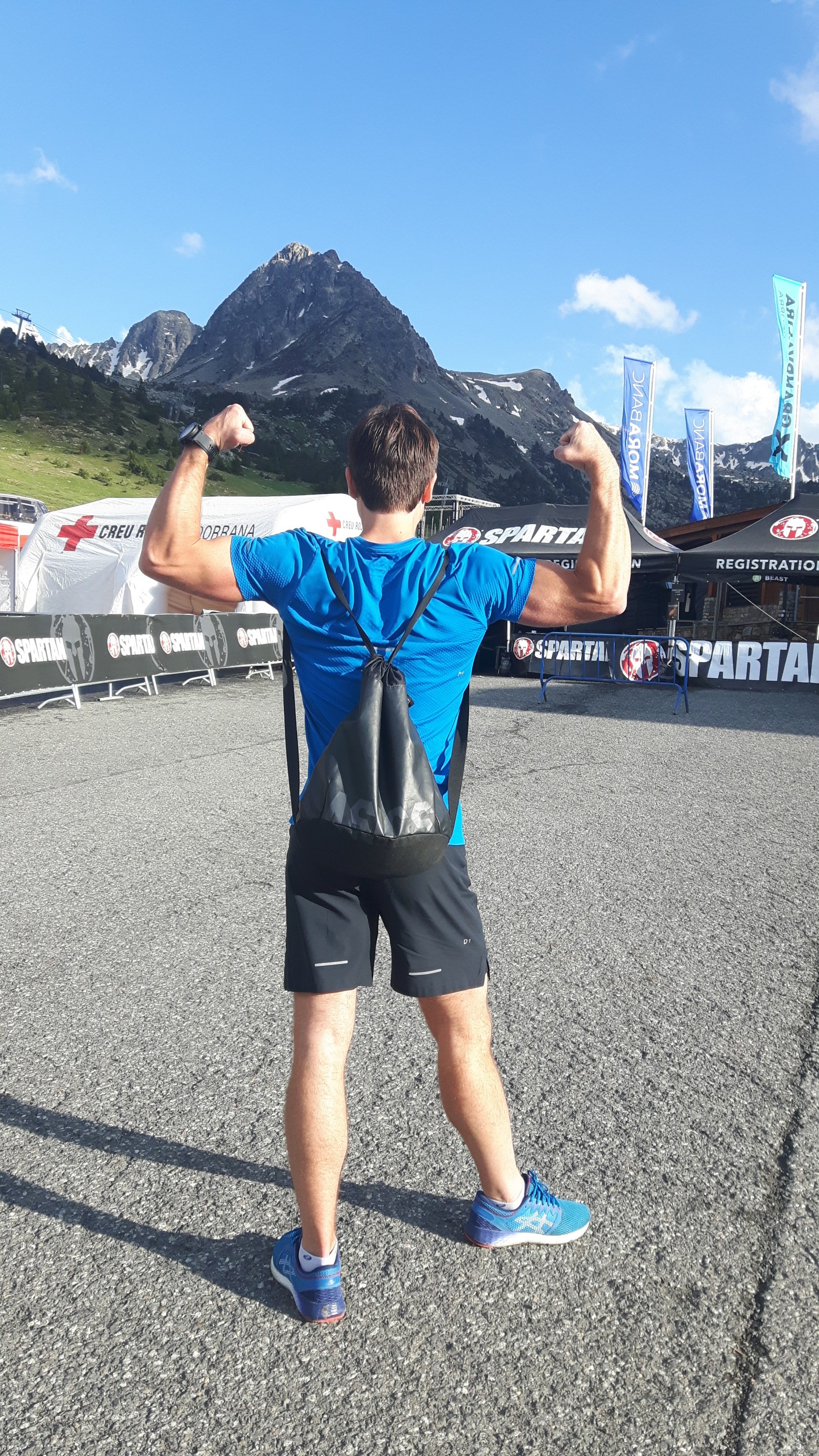 skrevet av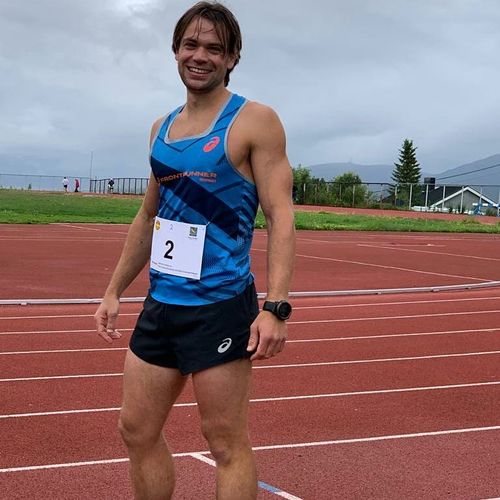 Marco Anelli
Matematikk, naturfag og fitness lærer - Personlig trener fra TROMSO

Aldersgruppe: 30-34 (Elite Wave)
Klubb: OCR Norway
Trener: Jeg lytter og lærer fra flere, men er jeg og kroppen min som lage plana
Mine disipline