A group of seven intrepid female runners from all over the world – including South Africa's Reegan Alward – set off from Dubai (near Mirdif) on 18 December in an attempt to run all the way to the coast of Oman. The team have successfully made it through the first two days, and, will have to work together to cover the remainder of the approximate 160km distance through the arid Sharjah deserts and lofty Showka and Hatta mountains of the UAE. They are planning to do the crossing in four days, the equivalent of a marathon (42km) per day.

"I have been miraculously chosen to be a member of this team," Alward said. "I'm the youngest by a good margin at only 22-years-old and a great deal away from being a professional sportsman in any form," she added. Alward is an engineering student at the University of Pretoria, who also works full-time, and manages her training in between. "Running has been my relief and motivator but this will be my biggest challenge yet. It may seem like I am well prepared for the event having completed three Comrades Marathons in my mere three-year running career, but nothing has me more nervous than this," she said.

According to Alward the barren heat and large climbs that await along the route will be some of the toughest challenges. "I usually keep to manicured asphalt around Gauteng. To say I am nervous would be an understatement but to say I'm excited would be an unconstitutional injustice."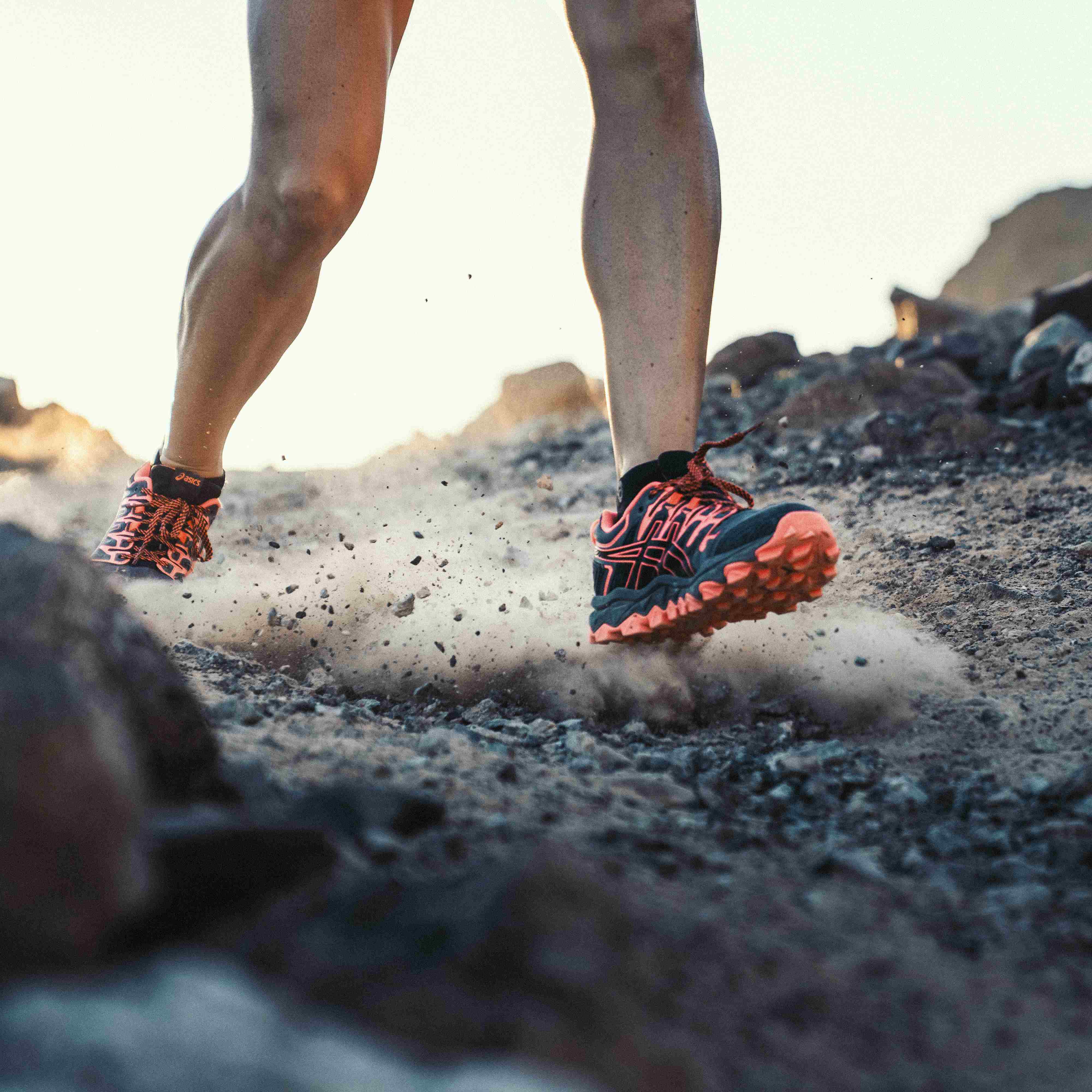 The Coast to Coast concept was launched in Sweden in 2017 with great success. In 2018 ASICS Frontrunner is replicating the same concept in the Middle East. The idea is that the running crew will interact with the people from UAE and Oman, ideally staying in their houses for the night. The runners will be given a draft route and will be supported with water and food in pre set support stations but they need to find their way, to make sure they reach each destination on time each day. The will also have a professional film crew following them to document the challenge.
While daunted, she is relishing the challenge of a route which is only 50% planned out and will traverse the desert.
I love taking on challenges. I have always strived to be more, growing up in an environment with fewer resources than most, I knew I wanted to be more than my surroundings and it would take real of dedication to get there.
What does she hope to achieve through the project?
"Ideally, I would want to be seen as a working-class hero, someone who inspires others to challenge themselves and push their own limits despite leading an 'average' life or being an 'average' athlete. Being given an opportunity to take part in something extraordinary as the world's most average athlete is something I want to use as a platform to not only see how far I can push my own limits but inspire others to push theirs."
Follow the journey on the ASICS Frontrunner Facebook page and Instagram account. #CoastToCoastDubai