For a runner working a full-time desk job, lunch and snacking can be challenging with time constraints. "It's not impossible," explains ASICS FrontRunner Mariella Sawyer, who is a registered dietician. According to Mariella it takes just a few simple prep hacks for you to make healthier choices during your work day. "Eating healthier won't only leave you feeling better and more energised throughout the day, but also be a lot easier on the bank account."
Here's what she suggests:
Basic Shopping List for Office Lunch/Snack Staples
With these ingredients you can easily throw together an easy and nutritious lunch. Keep some of them at home/on hand in an office fridge to help you during lunch time.
Wholegrain wraps/pitas/ wholegrain bread
Tinned Tuna/Smoked Chicken/meat from leftover dinner
Plain cottage cheese
Hummus
Fresh baby tomatoes/cucumber/carrots
Avocado
Rocket/fresh lettuce
Rice from home
Feta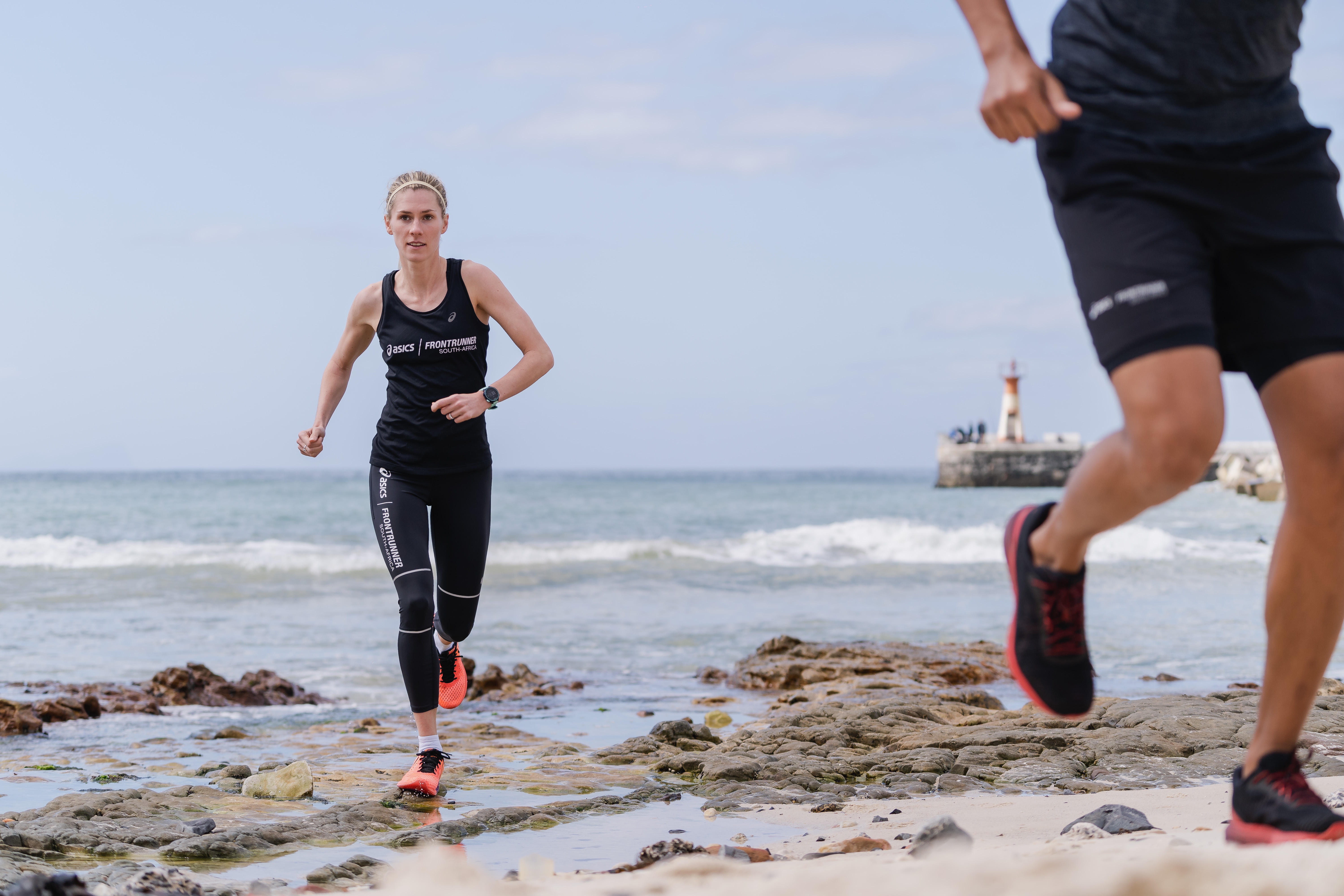 Lunch combo ideas
Fresh veg and hummus toastie (or use cottage cheese instead of humus)
Stuffed pita - fresh veg, hummus and meat of your choice
Tuna rice salad with fresh veg - use 1 tsp of mayo and 1 tsp yoghurt for dressing
LEARN MORE ABOUT YOUR NUTRITION NEEDS IN THE COUNTDOWN TO RACE DAY
Snacks
keep the below in your office and you will have some easy snack options- also great for travelling!(the dry snacks)
Plain full fat yoghurt
Nuts (almonds/walnuts/cashews etc)
Fruit (be careful of dried fruit as it is easy to overeat)
Rice cakes/other wholegrain crackers
Plain cottage Cheese
Biltong
Boiled eggs
Nut butter
STUCK IN THE OFFICE, SNEAK SOME EXERCISE LIKE THIS 
Snack combo ideas
Biltong with 1 fruit (quick and easy)
Cut up apple with peanut or other nut butter spread on top
Plain full fat yoghurt with cinnamon and 1 banana/other fruit
Rice cakes/other with Hummus and cucumber
Fresh cut up veg with hummus or plain cottage cheese to dip
Boiled egg on wholewheat toast and some low fat mayo