Kgaswane Nature Reserve – Peglarae (aka Peggy) Trail:
Loop distance: 5km
Elevation gain: 175m
Location: Rustenburg, North West
About 100km from Gauteng, in the hills above the town of Rustenburg, is a nature reserve that offers some spectacular trail running. ASICS FrontRunner Kobus Uys, spends more time there than most...
"What makes these trails special is the fact that they see a lot less traffic than most of the well known Western Cape and Gauteng trails," Kobus says. "The nature reserve is really well looked after and maintained, and offers three different hiking trails (perfect for longer trail running days) namely the 19km Baviaans, the 25km Summit Trail and the 5km Peglarae Trail."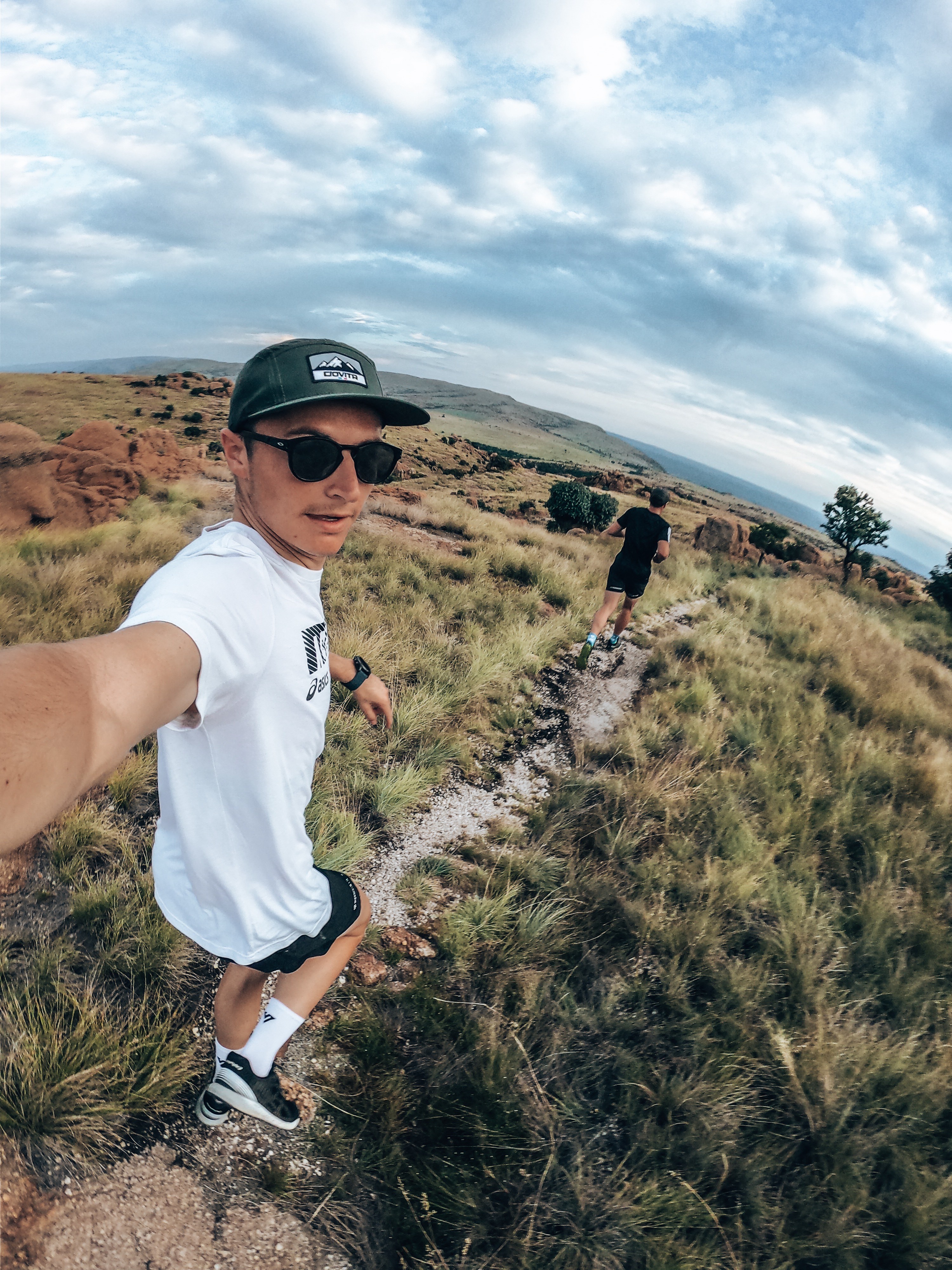 Kobus ran the Peggy Trail on this particular day: "This is perfect for a proper Trail Time Trial," he says. "Consisting of steep technical ups, steep technical downs, and enough flat singletrack parts to open the throttle. When you're tired, you can always stop and enjoy the view over the amazing Magaliesberg Mountain Range."
According to Kobus the terrain consists mostly of gravel, but with a hint of silica rocks, which can be slippery and also very hard on your shoes. "I made the mistake of underestimating the terrain by running in my Dynaflyte 3's. I will however recommend proper trail shoes with enough support and grip. On the second run I used the ASICS GeckoXT's which were perfect."