Jani du Toit spent some time in the Southern Cape over the summer holidays and took the opportunity to run a spectacular mountain trail with some new friends. With a special surprise on the top...She fills us in on the details:

Location: Sleeping Beauty Mountain, Riversdale, South Africa
Distance: 12km up and down the mountain
Terrain: Trail / Mountain running  

Recently I had the privilege of running the Sleeping Beauty Mountain near Riversdale. A follower looked me up on Facebook and mentioned that she was planning on running the route with a few friends and saw that I was on holiday close by. So we got together for some trail running.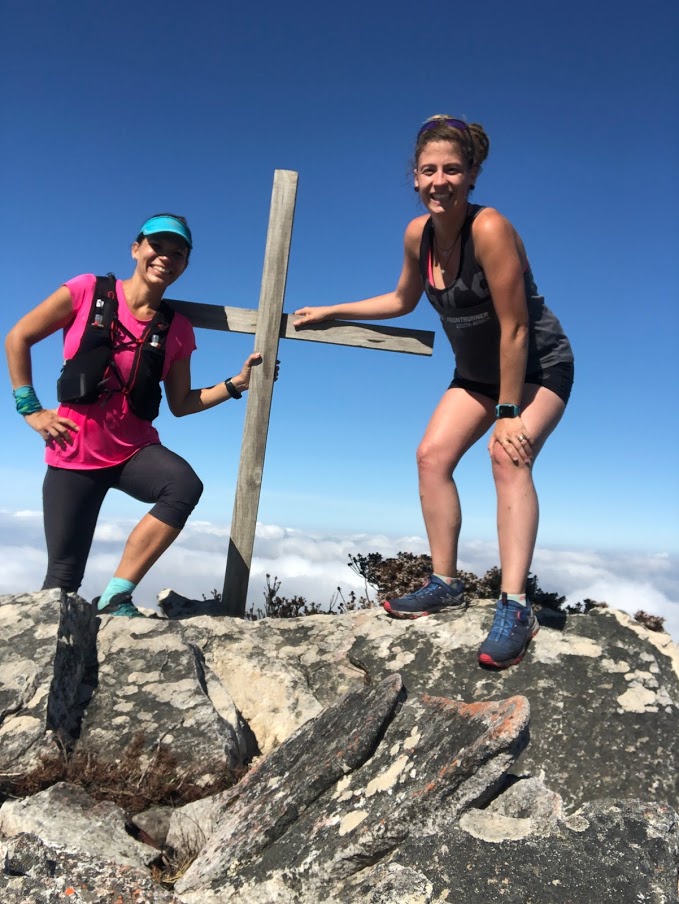 The route was very untouched, and wild. Fortunately Anja had downloaded the route to her Suunto watch so we were all set. The mountain is just starting to recover from devastating veld fires, so everywhere there was this beautiful fresh green 'life' starting to peek through the black burnt branches.

The further we ran the more it made me think of the year that was behind us: with the new peeking through the old, symbolic of things to come.    

My favourite part of the route was the summit – The entire route is up-up-up and when you get to the top the view is definitely rewarding. On the one side it looked flat and past the mountains you could see kilometres into the Klein Karoo, with the other side being completely covered in clouds – it felt like we were on top of the world!
When we reached the summit we saw a small tin box hidden in between rocks. Upon opening it we found letters, poems and notes written by people who had climbed the mountain over the years. It was really special to see. We wrote our names down, and felt proud to be part of the history of Sleeping Beauty! *(Anyone know any more about this Geo Cache?)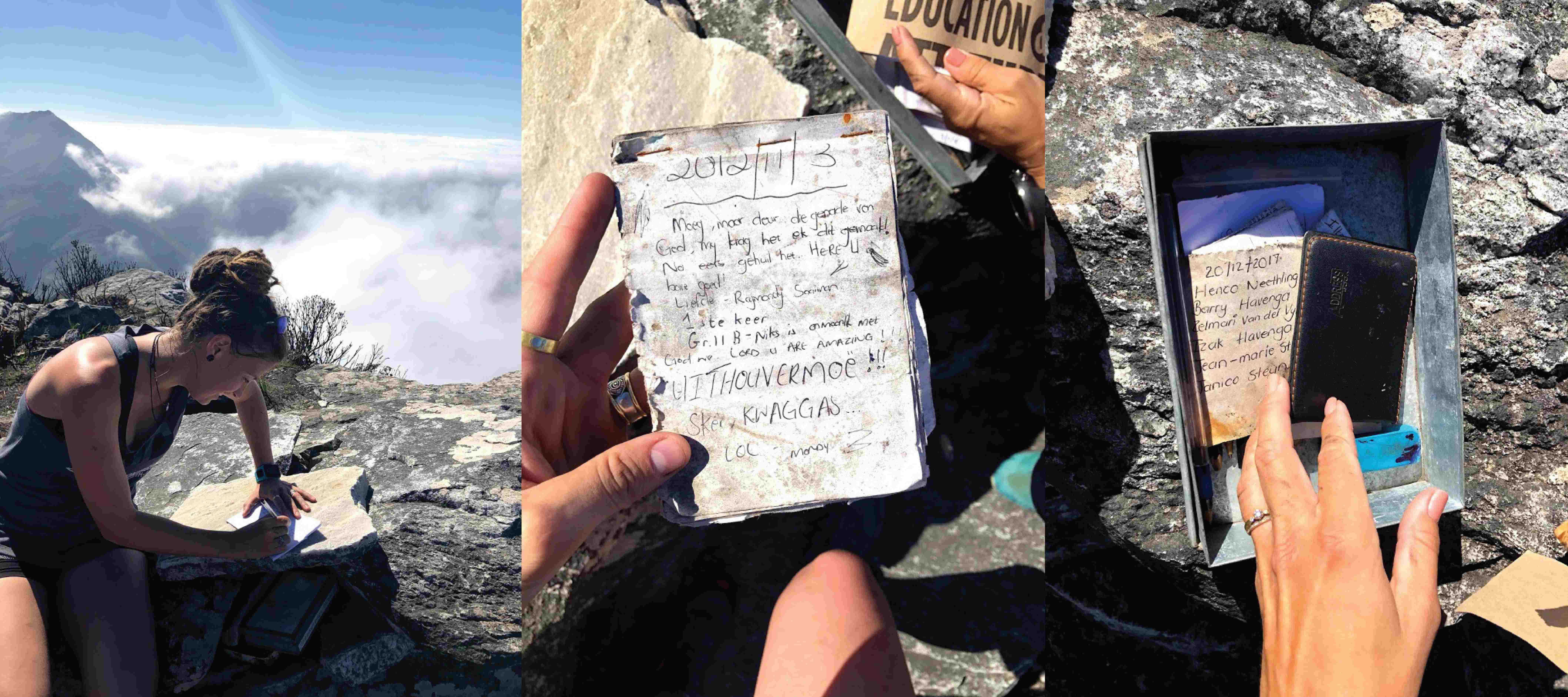 TIPS 
 Be prepped for the down, fuel properly at the top as the down-down-down is a bit rough on the body, you work harder than you realize on the way up. Also, wear sunscreen, I did not wear any sunscreen, it ended badly. The overcast weather can be misleading as to how hot it actually is. Also wear long tights in the felt fire season, I got allot of scratches on my legs from the burnt branches. There are streams along the route for fresh mountain water. 
BEST SHOE FOR THE JOB
I used the ASICS GEL-FujiRado on this route and it was definitely a winner. The upper is perfect for the rough terrain and branches that tend to eat at the upper of the shoe. The Boa system also came in handy here as there was no way laces could get stuck on all the dead branches. The uniquely positioned lugs on the bottom of the shoe also made for great support on the technical up and down, a real support for this run.