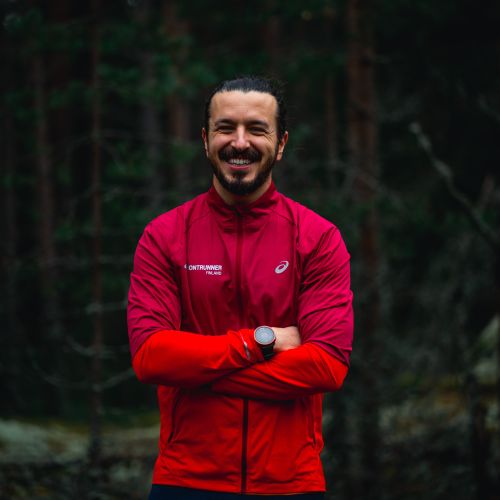 Diyako Germiani
Health and Exercise Coach – Graphic Designer and Photographer. from Turku
Lajini
Tietoja minusta
I am Diyako Germiani and I am a Marketing Creative. I create content for FITNESS24SEVEN and monitor the brand's visuals to make sure it is consistent. I also work as a freelance Graphic Designer for ASICS RUNNING and create their digital assets. I love to spend time outside and take adventures. I mostly run and mountain bike. I have a dog and he usually join my trail runs. I also like to take photos, draw, read and meet new people on my free time.
Suurimmat saavutukseni
Summiting Mt. Sabalan 4811m and Tochal 3,963m both in winter expeditions.
Seuraavat tavoitteeni/projektini
My first trail Ultra-Marathon.
Katso Spotify-soittolistani