"The Edinburgh marathon was a dream come true," says ASICS FrontRunner Linda Kinloch-Smith, explaining how she's been wanting to visit Scotland since she was much younger. 
This was Linda's first ever marathon abroad, although she has raced a 10km in Amsterdam and competed in an OCR in Germany in 2018. The Edinburgh Marathon is known as a fast and flat course and was voted the fastest marathon in the UK by Runners World. The event has sold out   every year since 2008 and is the second largest marathon in the UK,  behind the London Marathon.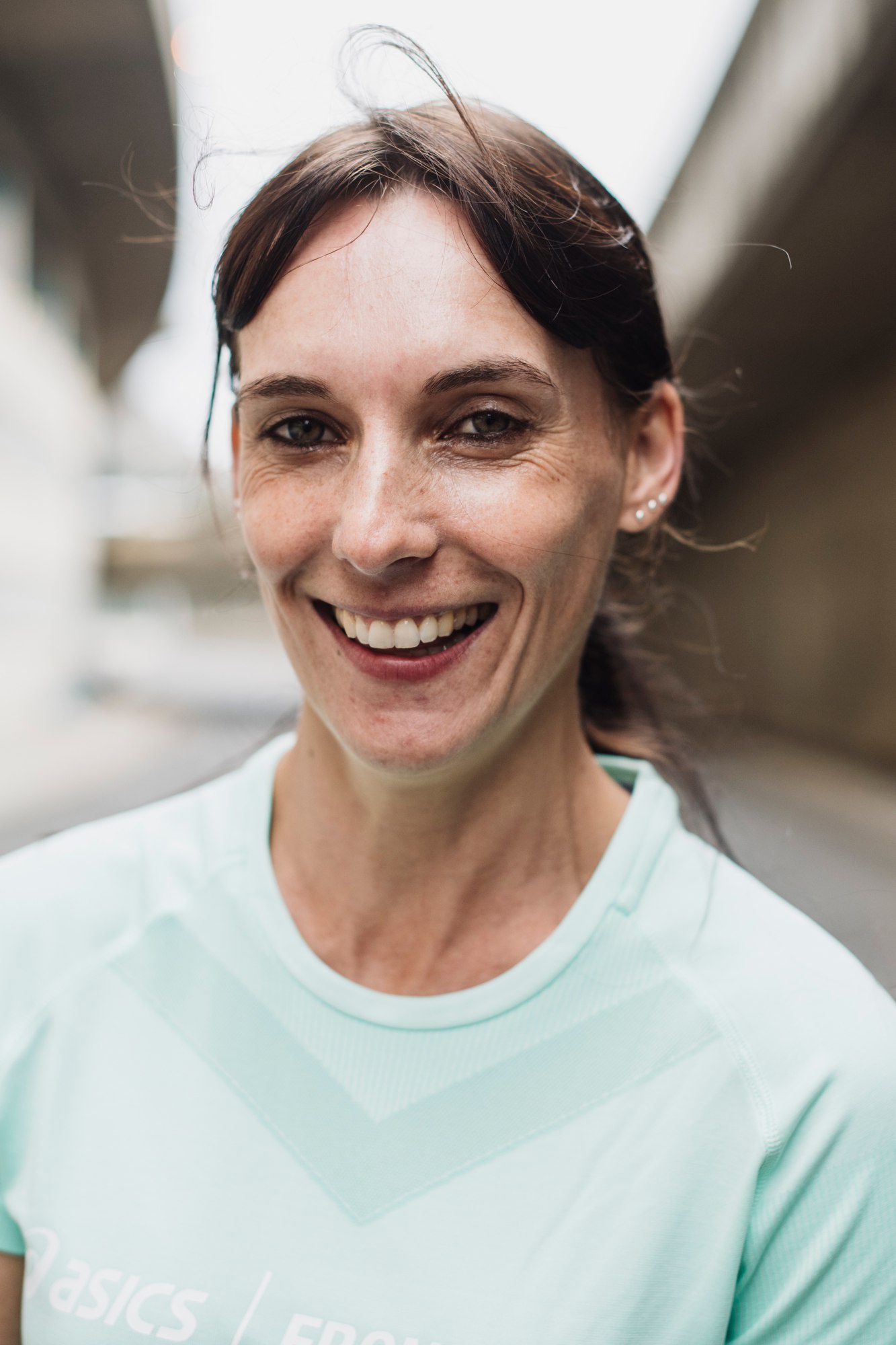 We got Linda to talk us through her experience:

Running a marathon overseas was an amazing, yet scary experience. The atmosphere and the route was everything I wanted it to be. We started off in Edinburgh city and headed towards the coastal Town Musslebrugh. The weather was quite bad though. It rained from the start of the marathon and then the wind picked up along the coast.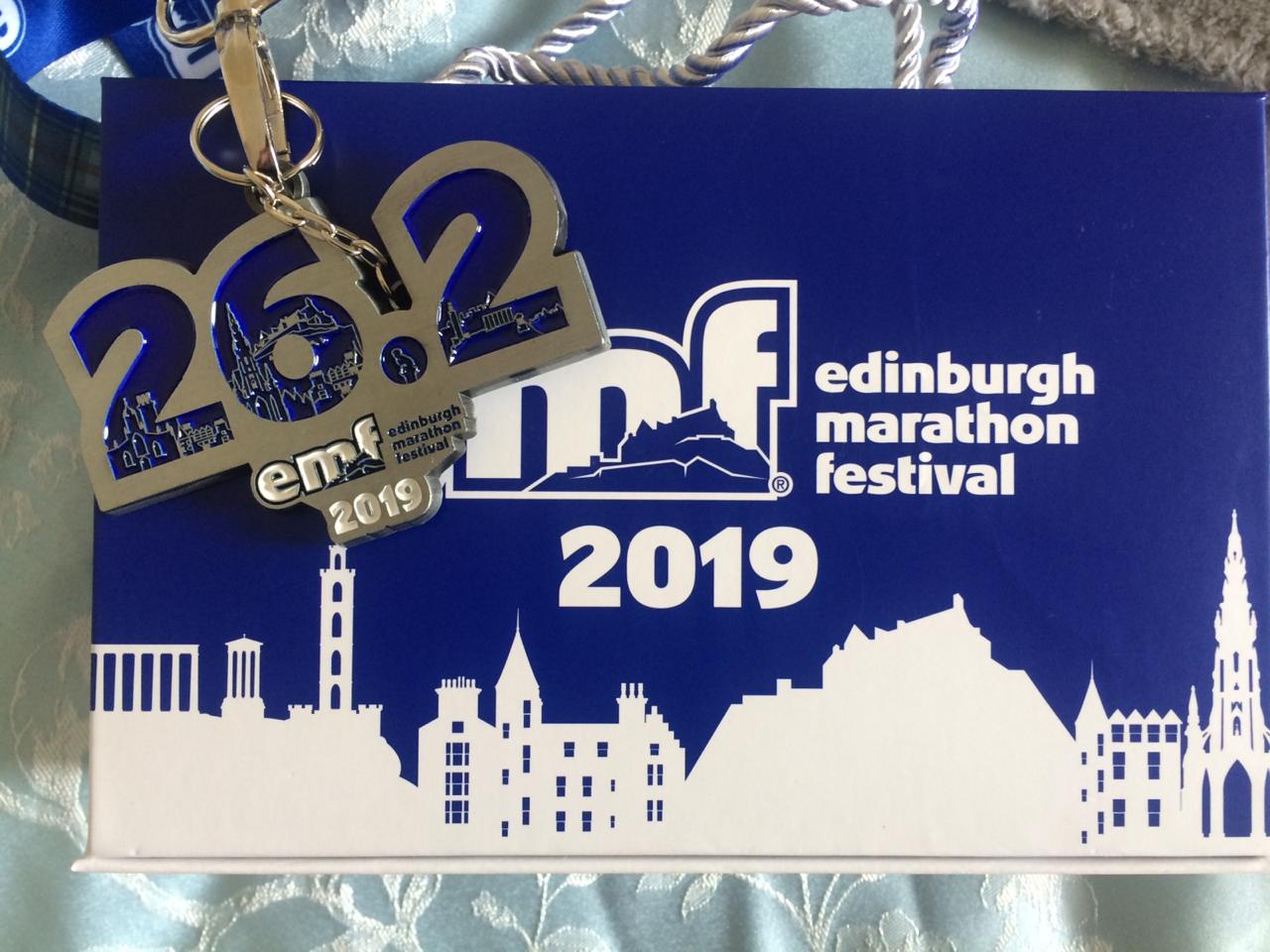 Due to the conditions I knew my sub-three marathon was out of sight but to be honest I just wanted to run and take in the scenery, so time wasn't of an importance. The spectators were really good and very amusing as they dressed up in Scottish theme clothing which I loved!
The water points were different to ours which I found quite difficult, as they gave you bottles that were open so you had to drink and throw away before the last 'throw-away point.'

Perhaps the highlight however was the castles through which we ran. Those, with the sound of the bagpipes playing in the background, will stay in my heart for ever!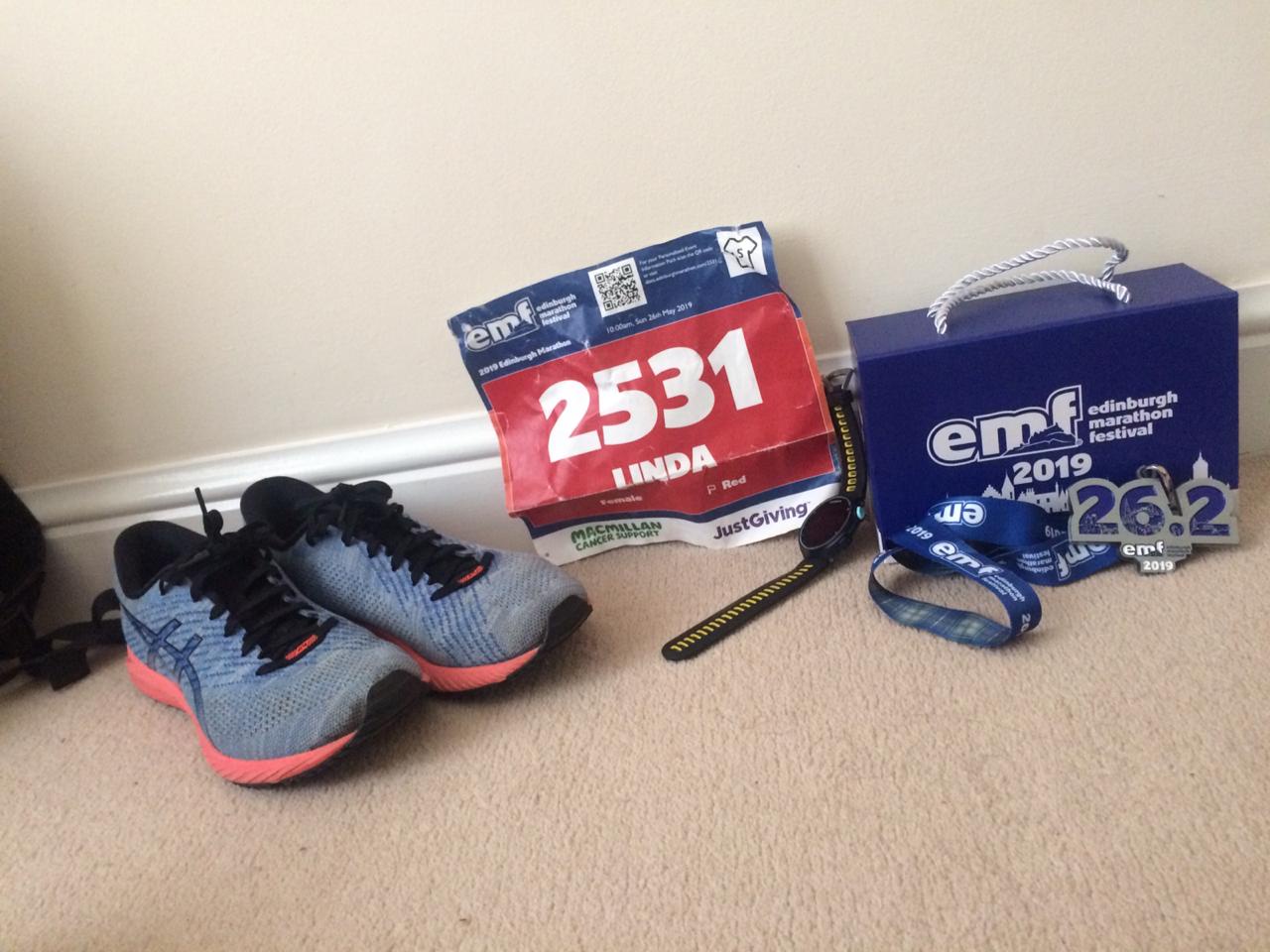 Linda raced in the ASICS GEL-DS Trainer 24. Inspired to run a marathon and perhaps one day abroad, kick start your training with the Runkeeper App.