As events slowly start reappearing on the calendar now it the time to really bring some focus into your training sessions, helping us to return stronger and faster.
According to ASICS FrontRunner Sarah Renshaw, implementing drills into your routine, not only gets you thinking about your form but also provides a good warm up, while improving your ABC's (Agility, Balance and Co-ordination). 
These can be done anywhere and can act either as a nice warm-up set to an interval or hill session, or as a standalone form session.
*For all of the exercises keep your head tall and your chin raised, eyes looking forwards and your shoulders relaxed and down (think about a helium balloon attached to the top of your head). This is ideally how we want to be during running (but not always easy when we're pushing ourself or fatigued).

TOE WALK
FOR: WARMING UP THE FEET, ACHILLES AND CALVES
Maintaining a tall posture, with nice relaxed shoulders, rise onto your toes and walk forwards, staying on your toes with your toes pointing forwards over a distance of 20ish metres.
HEEL WALK
FOR: WARMING UP THE FEET, ACHILLES AND CALVES
Maintaining a tall posture, with nice relaxed shoulders, lift your toes in the air and walk only on your heels with your toes pointing upwards and forwards over a distance of 20ish metres.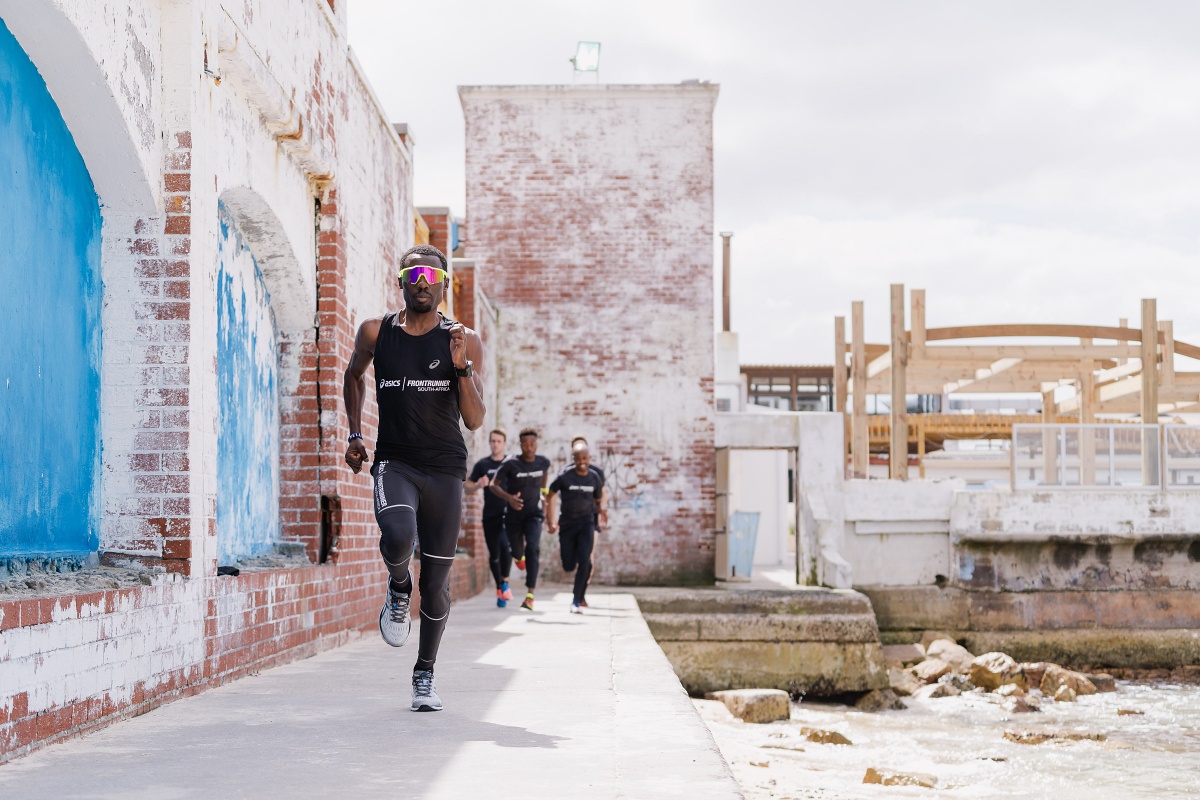 WALKING LUNGE
FOR: GLUTE ACTIVATION AND HIP MOBILITY, PLUS STRENGTH AND COORDINATION
Step forward with a long stride and drop your back knee towards the ground; the focus here isn't about how far you can stride though, so try to keep your front knee in line with your ankle below, don't let it go over your toes. Maintain a tall posture and keep balanced, if you find you are coming off balance then decrease the stride length. Do 10 lunges for each leg.
BUTT KICKS
FOR: IMPROVING SPEED AND REINFORCING HIGH CADENCE AND FOCUS ON LEG TURN OVER
Bouncing on your toes, bend one knee and raise your heel as high as possible under your bottom, make sure that your knee stays in a forward position and that the heel remains in a vertical line up towards your bottom, do not kick backwards. Keep your back straight and your core engaged, moving your arms in a running motion, opposite arm to opposite leg or letting them swing by your side. You can do these on the spot or move in a forwards direction using a short stride. Start slowly to get the form right and then increase the speed as you get comfortable. Do for approximately 30 seconds.
With higher knees and heels, we can improve our leg turnover (think about our legs as levers) and improve the efficiency of our running.
Learn more about the importance of running form, here.
If you want to take your form to the next level, try this workout.
Then put that new found form to good use over the next six weeks, with the Virtual Run.
This Virtual Run is unlike any of those we've done before though. It's a six week programme - see it as your motivation to get back out there and in hot shape for summer. Oh and there is of course a lot more in it for you with six levels to unlock (one each week). With that comes 300 pairs of ASICS shoes up for grabs plus tons of other gear from our partners. So sign up here to kick things into high gear, get moving and Feel the Difference with ASICS.