ASICS Triathlete Henri Schoeman won the National Standard Distance Triathlon Championships, supported by Professional Triathletes Organisation, in mid March. Far from being an 'easy' race however, the Olympic bronze medalist had to overcome some serious challenges on the day, here is his race report:
I didn't really taper too much ahead of SAs as I'm currently in a high training load phase, but I did have a slightly easier week and rested a bit. I was confident of a good result, but I knew I had to keep an eye on Jamie Riddle, as well as the long course guys who joined us, Matt Trautman and Bradley Weiss. It was really nice to welcome them into the short course racing world, because we're always testing ourselves in the longer formats. Having them there definitely dade the race more competitive and interesting, as did the healthy prize purse from Professional Triathletes Organisation. It was a nice incentive for racing well on home turf because we don't usually see that kind of prize money in a local races.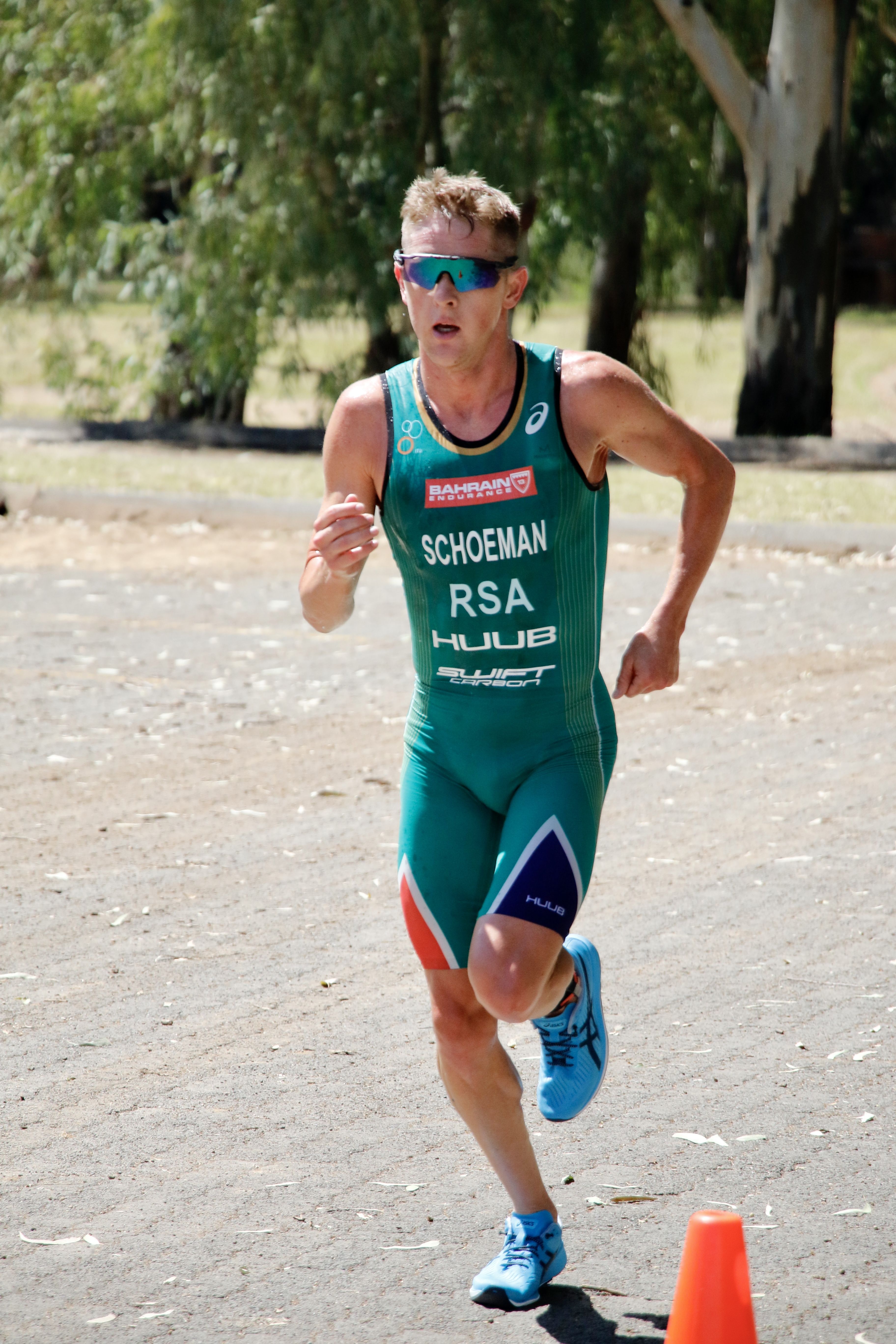 My race plan was to go as hard as possible, dig deep and see where my current fitness is at…
The race started well enough. I had a strong swim, which was my plan as I wanted to create a gap on the long course guys, knowing that over the shorter bike (than what they're used to) it would be hard for them to make up time. I had Jamie on my feet for most of the swim, which was no surprise, he's super strong at the moment.
As soon as I got out of the water I started cramping badly though. I couldn't get my feet into my shoes on the bike because my hamstring and my quad were both completely seizing up, so I jumped off the bike, smacked my quad a few times, stretched my hamstring and jumped back on. After a few tries I eventually managed to get my feet into my shoes and off I was. I lost about 30 to 45 seconds there on Jamie, who was in the lead, but I just carried on, knowing that it was still a long race ahead.
I managed to catch Jamie and then after the first lap (of four) three of us were together. The event was a non-drafting one due to COVID reasons. This is unusual for shorter course races but I think it suited me. You need to be racing with a time trial bike and basically set your own pace. We rode together without drafting, myself and Jamie rotating the lead, just to help keep the rhythm rolling.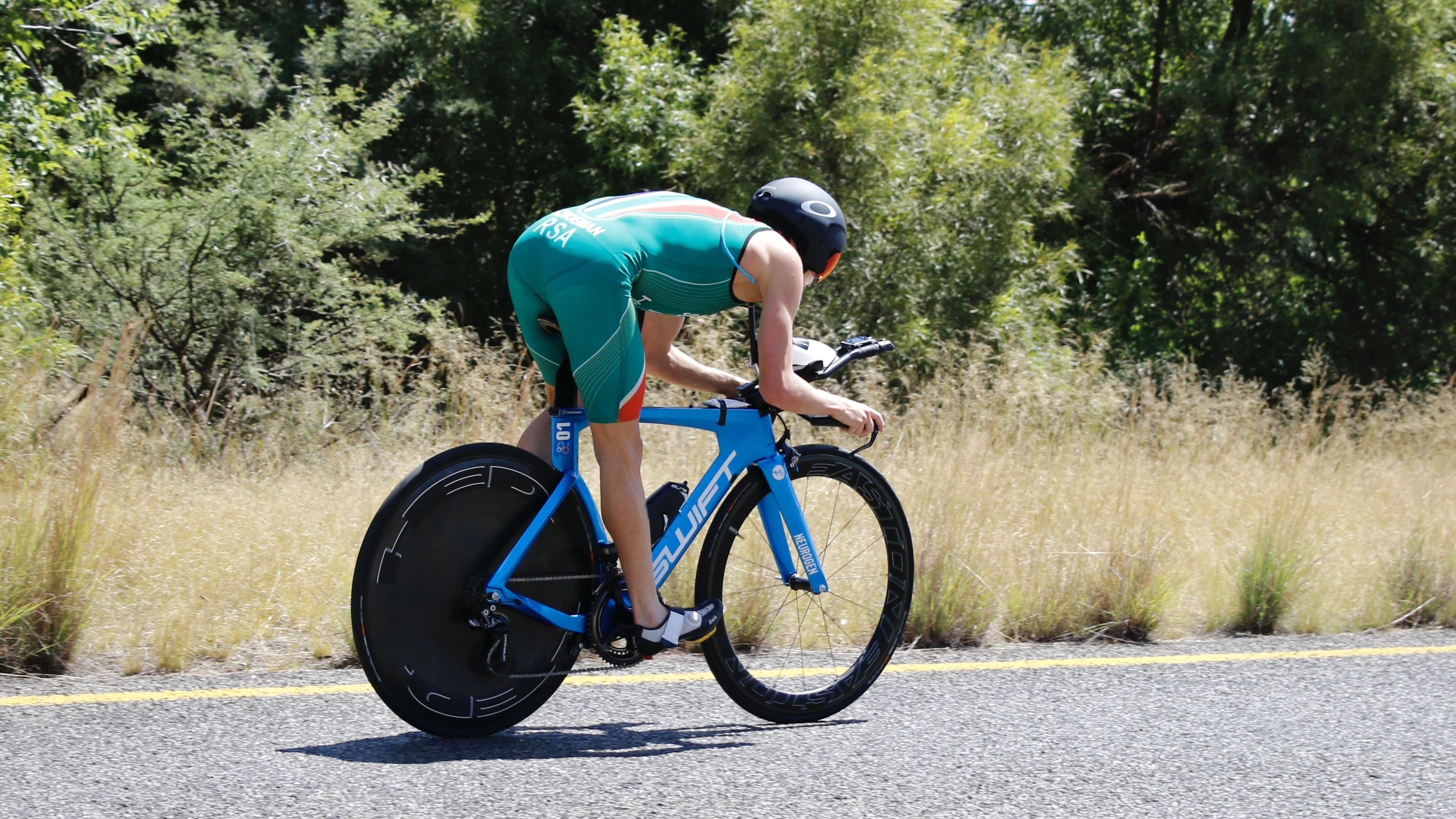 On the bike I was taking as much nutrition as possible, to try and negate the cramping. (Some investigation afterward into the cramping highlighted that I perhaps went into the race dehydrated. I had some stomach issues in the week leading up and so potentially started with low stores, which definitely negatively affected my performance).
Jamie and I came into the transition together and I managed to squeeze a little gap out of the transition. I pushed hard out of there to try create and stretch the gap, but Jamie managed to catch me. We ran together for about 1km, but I could tell he was struggling to hold the pace so I kept the pressure on. When he eased up a bit I managed to get about 15 to 20 seconds on him. I could't push as hard as I wanted to because of the cramp and my quads were on the verge of completely seizing up pretty much the entire run, so I had to really control my effort. The run was 6 laps and through the pace management I managed to gain about 10 seconds on Jamie each lap. I was content with that and just nursed it to the finish.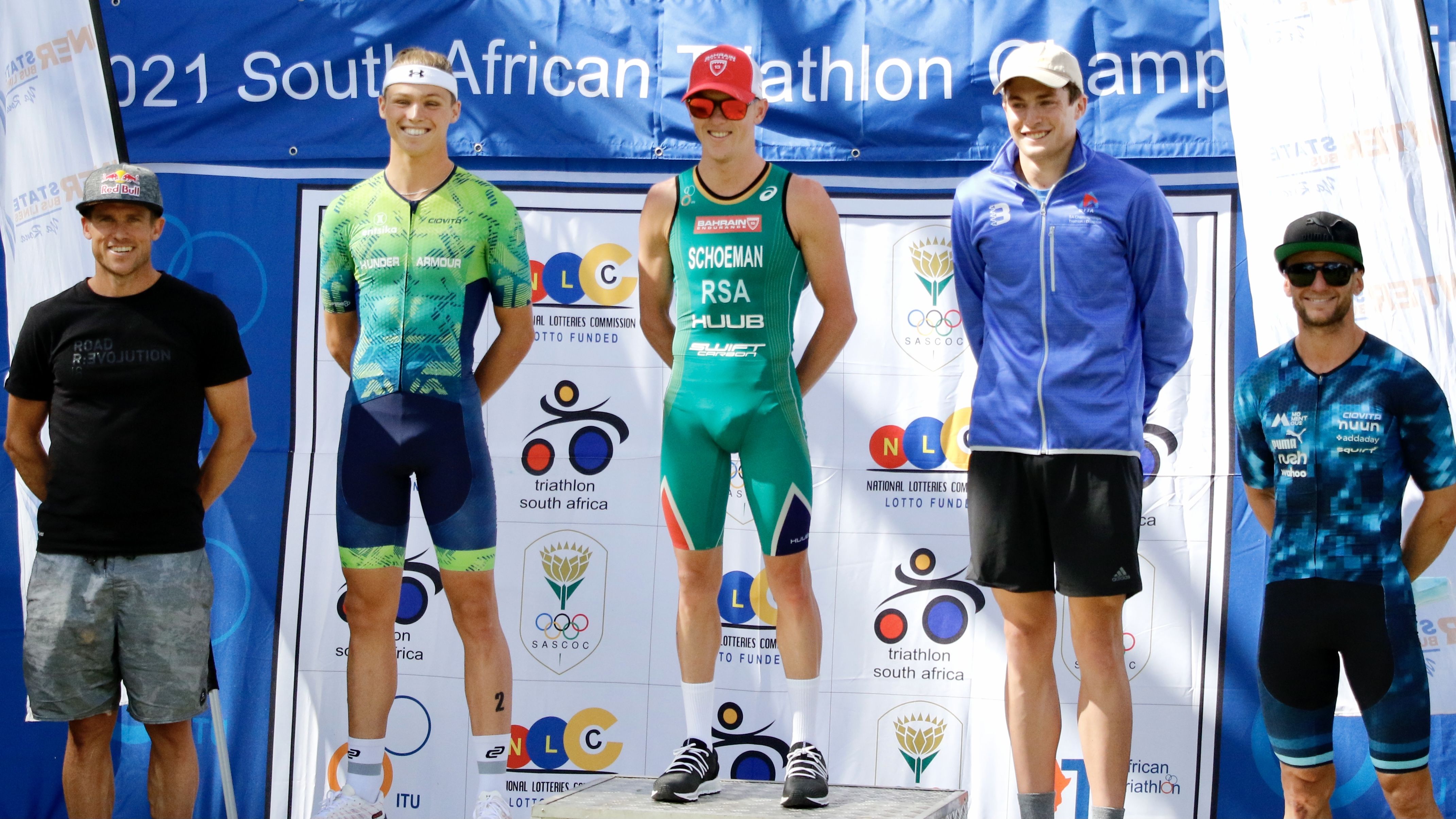 I was very happy to win on home soil. It's a great feeling to be able to win despite challenging obstacles. I never gave up, kept my head up and got through things because I knew in a long race you can make up time. It was also a great feeling to perform in front of some of the next generation here in SA. I remember when I was younger how I looked up to the likes of Erhard Wolfaardt, Claude Eksteen and Hendrik De Villiers at races like SA Champs. They really inspired me and I hope I can do the same to the young guns of today.