ASICS Trail Runner Matt Healy recently won the Addo Elephant Trail Run 100-miler in emphatic fashion. In his first time over that distance, Matt finished in a time of 20:54:49. More than two hours ahead of second-placed Jack Davies and Martin Malherbe, in the process breaking the South African course record and clocking the fastest time through the Valley of Tears (the toughest 17km section in the most remote part of the park)
"I'm really happy with the win and how the race turned out," Matt commented afterward."
"Running through the night and running with the wildlife was a super humbling experience," he said. Matt ran his own race, sticking to his own pace. It was far from the proverbial 'walk in the park' however, he did have some stomach issues in the first 50kms but once he'd overcome that, he managed to get a bit of a gap and really pushed hard into the night.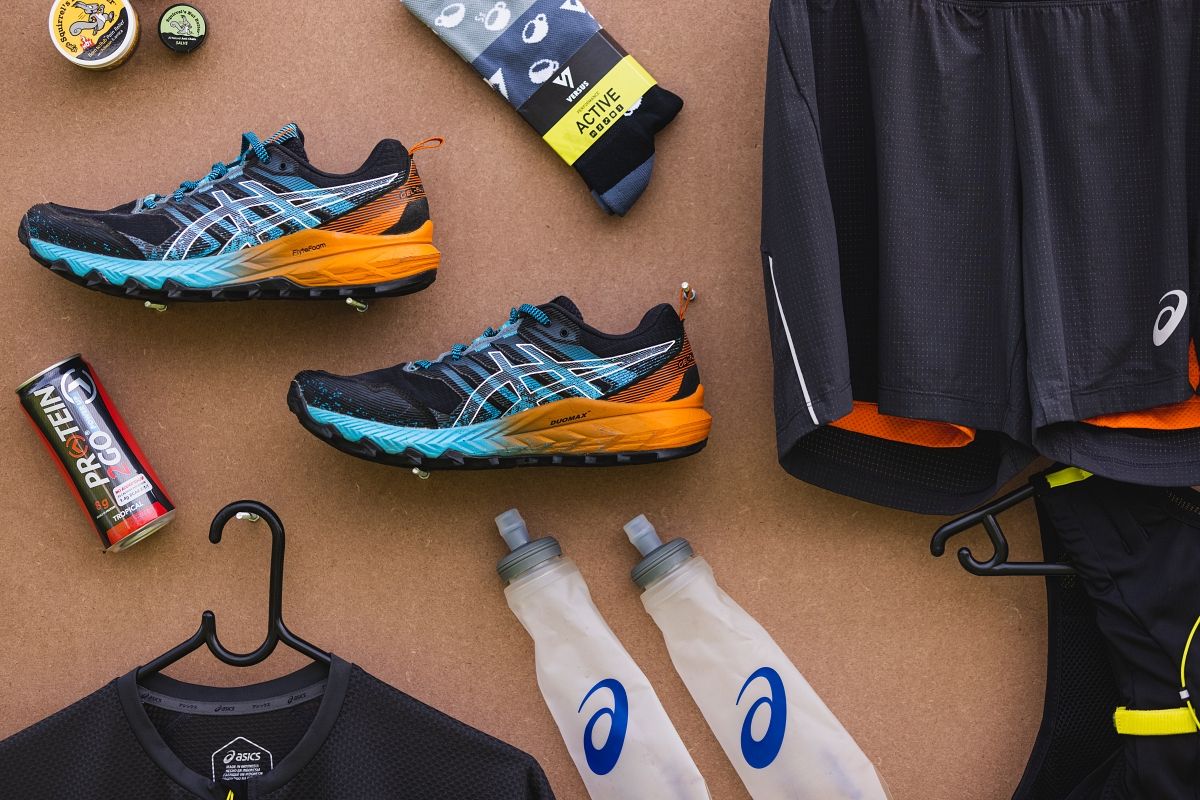 Matt's nutrition strategy in the extreme heat of the race, was to stick to a mostly liquid-based diet. While every runner should experiment with what works for them, here is how Matt fuels:
With Addo being quite hot, and with most of my races, I prefer more of a liquid diet - so my regime is made up of calorie drinks, electrolyte drinks and then gels. I think the most solid food I ate during the race was watermelon and a few bars. I just find that solid food – the further and further you run – draws a lot of blood away from your legs to your gut to help break it down, which can take a lot of energy. Just the thought of digesting food took a lot of energy after 50km! Everyone is different but that is how my body works
So I made sure I had a ton of gels going down me. With the gels, I had a combination of caffeinated and 'regular' energy gels. I left the caffeinated ones as late as possible - I only started taking them through the night and the early hours. That was quite an important thing to balance.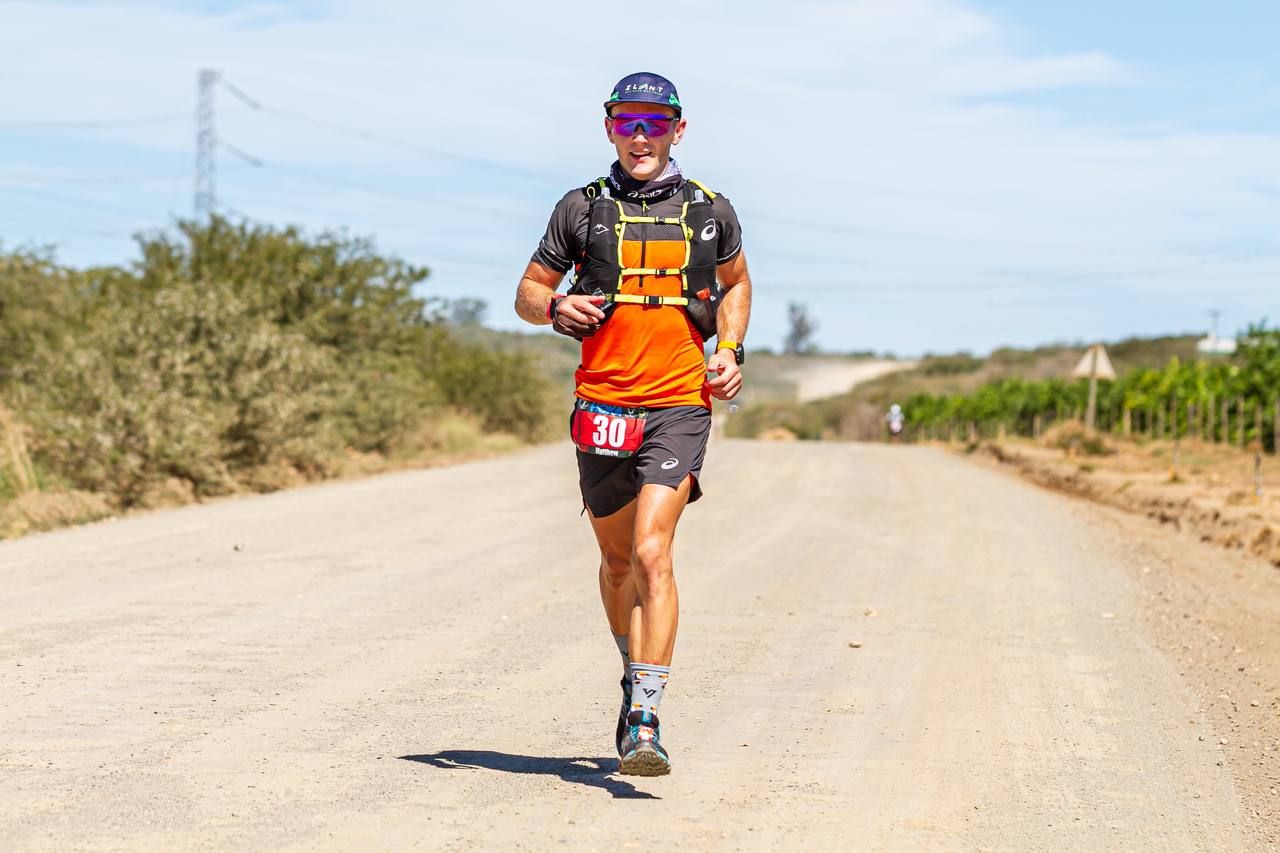 Aside from the liquid gels, I carried calorie and electrolyte powders with me.  I double-dosed everything in terms of electrolytes - with Addo being really hot you sweat a lot. I took two different calorie drinks, one that is high in amino acids to help slow down the muscle breakdown over that extreme distance and the other calorie drink is Maurten is a hydrogel, which goes into your stomach as liquid and then forms a lining in your stomach so that you don't sweat out a lot of the nutrients. I believe that was a big help over the distance and extreme heat of Addo. 
As the temperature cooled during the night my body responded quite well to taking on fuel, so I took on a lot of calories after midnight. At the aid stations I went for the more fruity, liquid type of things, so as peaches or apples and also made sure I got in a banana washed down with coke. 
Matt ran in the ASICS Gel-FujiTrabuco 9, full review coming soon. Read more about Matt here.