The Totalsports Two Oceans Marathon is around the corner and whether you're tackling the half or the ultra, shoe choice is crucial.
Here are some factors to consider:
Comfort
A race such as the Totalsports Two Oceans Marathon with its various climbs is challenging and demanding and will put a lot of stress on your feet. Comfort is crucial to avoid blisters and other foot problems that can significantly affect your performance.
Durability
There is no way around this one, with the mileage needed for proper preparation in training and then racing (in a well-worn-in pair) ultra running can take a toll on your shoes, so it is important to choose a pair that is made from premium materials so that it is durable enough to handle the demands of the sport.
Breathability
Heat build-up is a big factor, even on a cooler Cape Town day. During ultra-running, keeping your feet cool and dry is important, as sweating can lead to blisters and other foot problems. Make sure you look for shoes that breathable materials in the correct areas that allow for ventilation and reduce the risk of moisture buildup.
Weight
Ultra running can be demanding, and it is important to choose a pair of shoes that are light enough to allow you to easily cover long distances. In addition, heavier shoes can slow you down and increase your risk of injury, so look for shoes that are designed to be lightweight and provide a balance of support, comfort, and performance.
The GEL-NIMBUS® 25 from ASICS ticks all of the boxes above, and then some. It was designed on ASICS's design philosophy which is based on athlete wear testing, biomechanical research, sustainable methods and decades of craftsmanship to create products that feel best for both body and mind.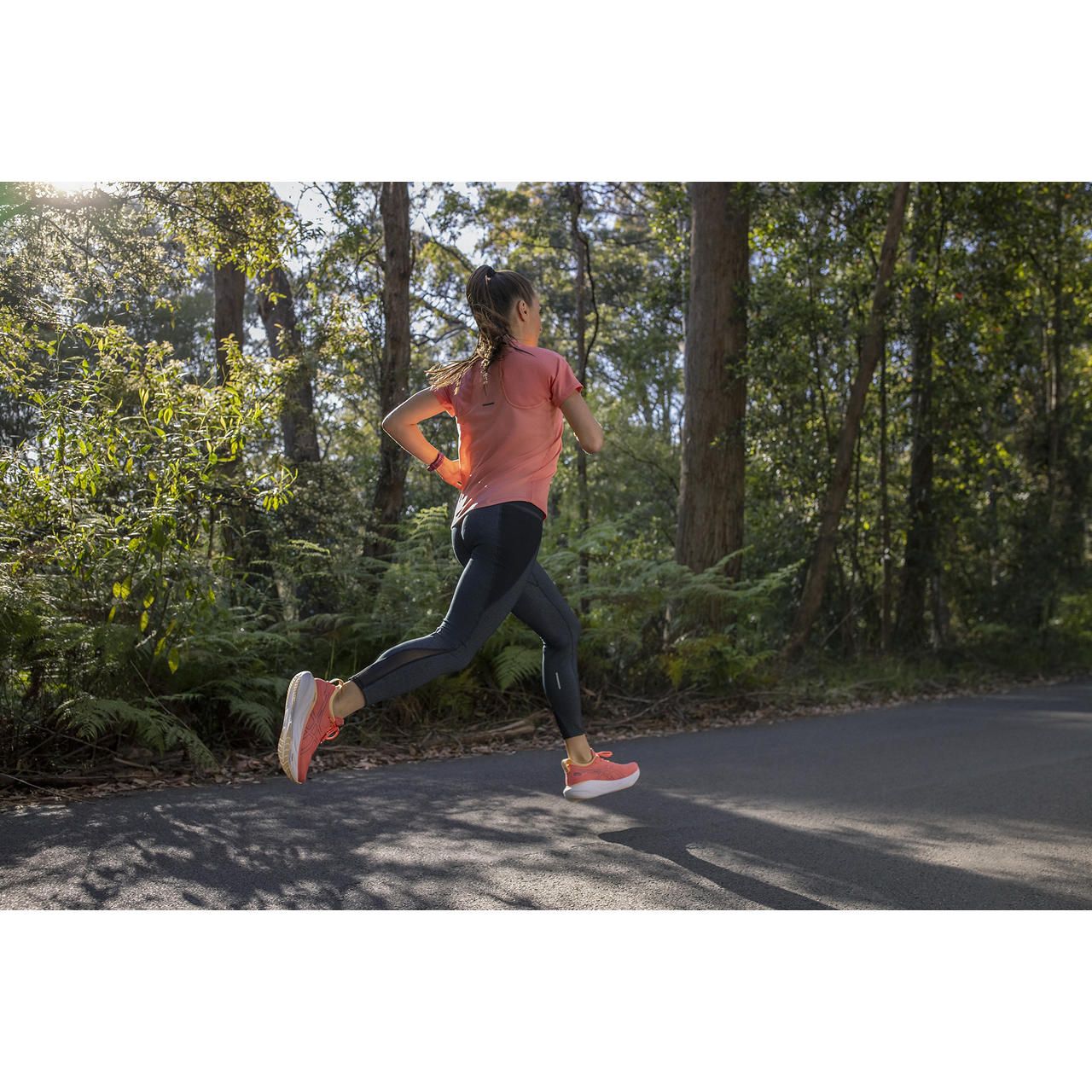 Designed to provide improved underfoot comfort, the shoe comes with new lightweight and energetic FF BLAST™ PLUS ECO cushioning, featuring 20% more foam compared to previous iterations. The foam is made from at least 20% bio-based material from renewable sources such as leftover waste from sugarcane processing.
The GEL-NIMBUS® 25 features new PureGEL™ technology which is softer than previous GEL® technology, creating softer (more comfortable) foot landings. The PureGEL™ technology which is not visible from the outside is strategically integrated into the midsole to deliver enhanced shock absorption and smoother transitions.
A new soft, yet breathable and stretchy knit tongue and collar construction deliver an easier step-in and a more adaptive fit, helping the shoe to feel like an extension of the foot and make each stride more comfortable and smooth.
The GEL-NIMBUS® 25 is available for men and women from Totalsports stores.