Originally debuting in 1981, the JAPAN S™ sneaker signifies something of a revival in our basketball heritage. And, what a rich heritage it is, as outlined in the article below, which originally appeared on Man Of Many:
Vintage Basketball History
Models such as the ASICS Gel-Spotlyte were worn by some of the biggest names in basketball throughout the 80s and 90s. Most notably, Isiah Thomas wore the Spotlyte at the peak of his career in the 1992 season. It came as no surprise, but ASICS basketball sneakers were seen as fast, quick and agile, often being referred to as "guard shoes" for their lightweight and unusual low cut. The Gel-Spotlyte was a significant sneaker for the brand, but it's just one of many vintage basketball sneakers that ASICS Sportstyle is looking to tap into with its classic and vintage silhouettes.
Working with one of the best players in the NBA to create a signature shoe was certainly a pivotal moment in the brand's history, however, the average sneakerhead today is more concerned with cleaner and more sophisticated style's. ASICS Sportstyle knows this better than most and delivers the latest in a range of coveted sneakers under the Sportstyle umbrella.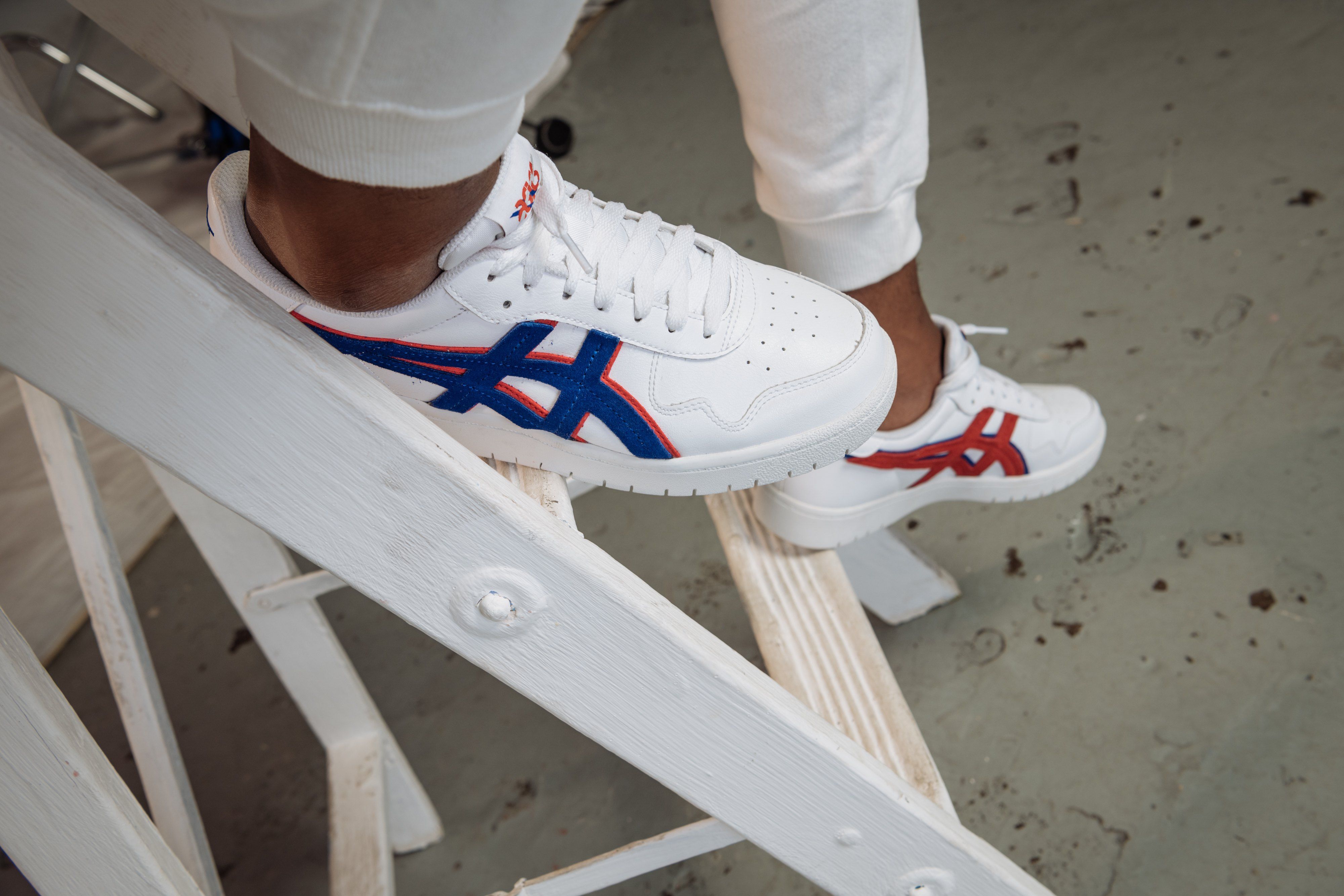 Old is New Again – ASICS JAPAN S
The ASICS JAPAN S sneaker originally debuted in 1981 and rose to immediate fame. It served as an inspiration to the Gel-Spotlyte that debuted in the later years, however, finds a home today alongside earlier vintage basketball models. These earlier models – beginning of the 1980s – translate better to today's style than the traditional chunky hightop. Suited for those with a versatile wardrobe mixed with casual and semi-formal attire.
Designed with a low-profile aesthetic per the brand's vision at the time, today, this shoe is intended for the fan who looks for a clean silhouette that pairs with an array of wardrobe styles. Everyone needs a pair of white leather shoes in their rotation and there's nothing more on-trend than a vintage basketball sneaker.
By design, the JAPAN S more than fits the bill, with exaggerated, nostalgic branding by way of two-toned ASICS Stripes on the side panels. Drawing features from the brand's 1980s archive, court-inspired tooling found on the outsole, midsole and upper finds an updated cup sole application for improved comfort and lighter weight. 
Shop the Japan S at Sportscene or Sneaker Factory