Over 120,000 runners and wheelchair users in 72 countries cover 1,103,276km as Wings For Life World Run 2019 continues to make history and raise vital funds for spinal cord research.
From Casablanca to Lima, Tashkent to Tromso in the Arctic Circle, the 2019 Wings For Life World Run broke down more barriers, as runners and wheelchair athletes in 323 locations across 72 countries answered the call to cover a record-breaking 1,103,276km and raise money and awareness for spinal cord research in more places ever before.
The run's simultaneous start at 11:00am UTC saw excited participants of over 186 nationalities racing away to try and outrun the Wings For Life World Run Catcher Cars for as long as they possibly could.
In the men's contestIvan Motorin made the day a sweep for Russia when he logged a phenomenal 64.37km to claim the global championship. Running in Izmir, Turkey, Motorin claimed the victory over two Germans, David Schönherr and Florian Neuschwander,who battled in Munich, Germany and finished less than 1km apart.
ASICS FrontRunner Admire Muzopambwa who won in South Africa in 2018, ran in Kakheti, Georgia.

We spoke to him soon after his run where he completed 45,8km:

Firstly, tell us where you ran this year and why you chose that venue?
This year I ran Wings for Life World run in Georgia - I chose this place specifically of its historic background. What a beautiful country!
How were the conditions on the run?
The conditions where good. The only difference with South African being that the race's refreshments are 3km apart and in SA you find sachets of water which makes it easier to grab-and-go and, you can signal how many you want. Here water was in the cups - it wasn't that easy to grab and drink at speed.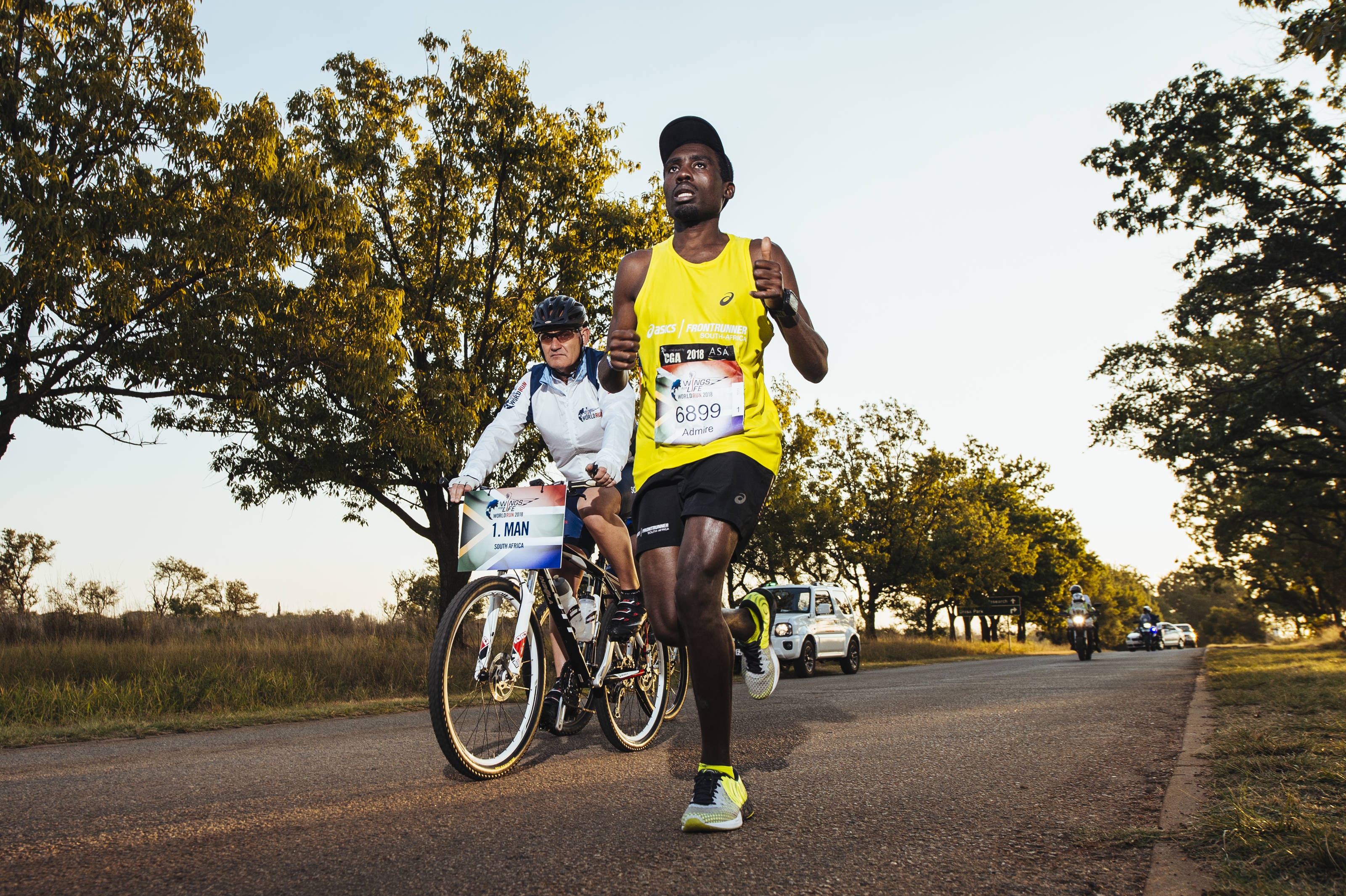 Tell us a bit about the course and how your run played out?
The course was easy to manage but when communication breakdown because of language barrier it becoming difficult mentally and it affected my physical performance a bit - I wasn't always able to find out how far back the chaser car was.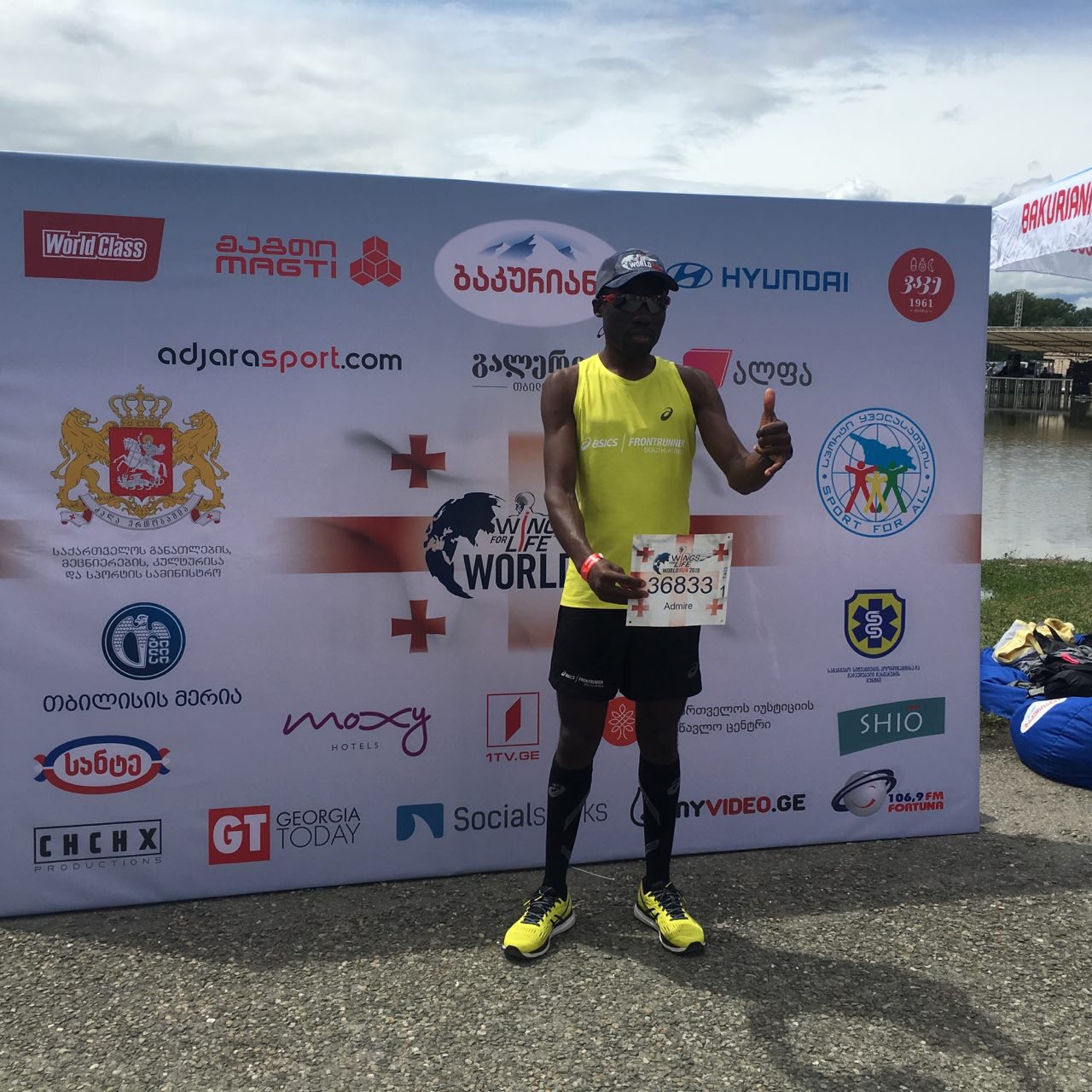 What makes Wings for Life so special for you?
Running and challenging myself and my body limits for a good cause like Wings for Life World Run is very close to heart. I ask myself: 'What if one day I'm in the same situation?' ... I would need help.
Find out what went down at Wings for Life World Run in SA, here.