ASICS FrontRunner Quaniet Jakoet  juggles his training with a full-time job as rewards programme marketing and partner manager; being a husband and father of three boys. He's a master of time management however, still managing five to six sessions a week, with his rest day being an active rest: 'Running after the kids!' He's found the new Dynablast ideal for his speed sessions. 
These are his thoughts.
STATS
Terrain: Road running shoe
Shoe type Neutral pronation with new flytefoam blast foam technology which is well cushioned but highly responsive. Light weight with knit upper.
Heel drop/offset: 12mm
Upper: Knit upper with a snug fit
Midsole: Flytefoam blast aka FFBlast
Weight: Around 249 grams

I have found the perfectshoe for my long runs, fast runs, training runs and speed work! 
The Dynablast – the third shoe in the 'Blast' range – features the ever popular FlyteFoam Blast midsole seen in the Novablast, and offers a firmness up front balanced by additional cushioning at the back.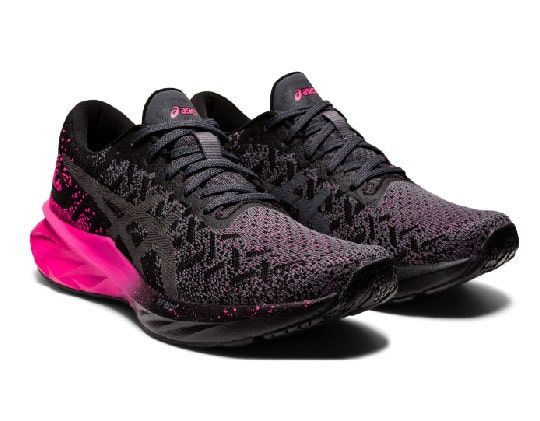 And I love the overall balance - the firmer cushion where I can feel more ground in my runs and lesser cushioning (which does make me work a little more) and the responsiveness of the shoe is felt far more on faster runs.
The firmer feel in cushioning up front when I am doing faster runs allows me to adjust my pace in my run with ease and not having to work with the shoe, instead just using its technology i.e. the responsive FFBlast foam.
I'm also loving the knit upper, of which I was first introduced to it in an ASICS shoe with one of my racing favourites, the DS Trainer 24. I really like the comfort it provides on my foot, like a sock of course and giving more breathability.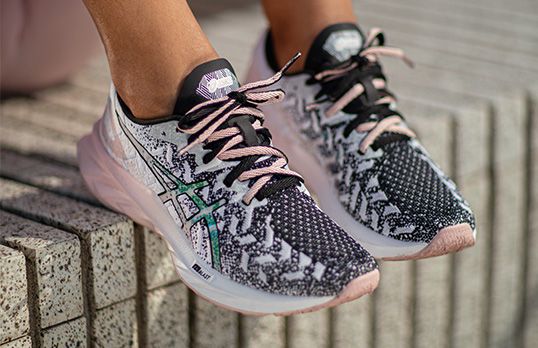 The shoe is also noticeably lighter than the Novablast. I find the rubber under foot providing a good grip even on wet roads, even wet grass. Not a racing shoe but good enough for those comfortable speed sessions.
I tested the shoe on the following training runs and this coming weekend will be using on my fastest run to date (well, it's in the plan):
Hill repeats and decline training: finding the firmer feel got me pushing off a lot stronger up the hills for faster times than previous runs. Yes, I have gotten stronger but the shoe played its part.
Long run +30km: This is where I really felt great running in this shoe as I do prefer the more ground contact feel over more cushioned feel. On one specific run, I needed to do the last 10km faster than the 20km before it and I wanted the firmer feel as I prefer pushing strong off my front-midfoot and the Dynablast got me doing just that. Negative splits FTW!
As always and again, ensure you are seeing a specialist running store for your shoe needs. Do not take getting the right shoe for you for granted. It could mean the difference between a comfortable run (for many years) or aches and pains (with many tears).