ASICS FrontRunner Brendan Lombard took the FUJI TRABUCO PRO to the trails and didn't hold back. Here are his thoughts:
I remember contacting ASICS a few weeks ago asking about what the new releases for trail would be and, I must admit, I was not expecting something this spectacular...
At first glance the ASICS FUJI TRABUCO PRO looked like something out of a Transformers movie. Sleek, yet rugged and versatile. I could not wait to test these weapons on some hardcore trail in my backyard here in Cape Town.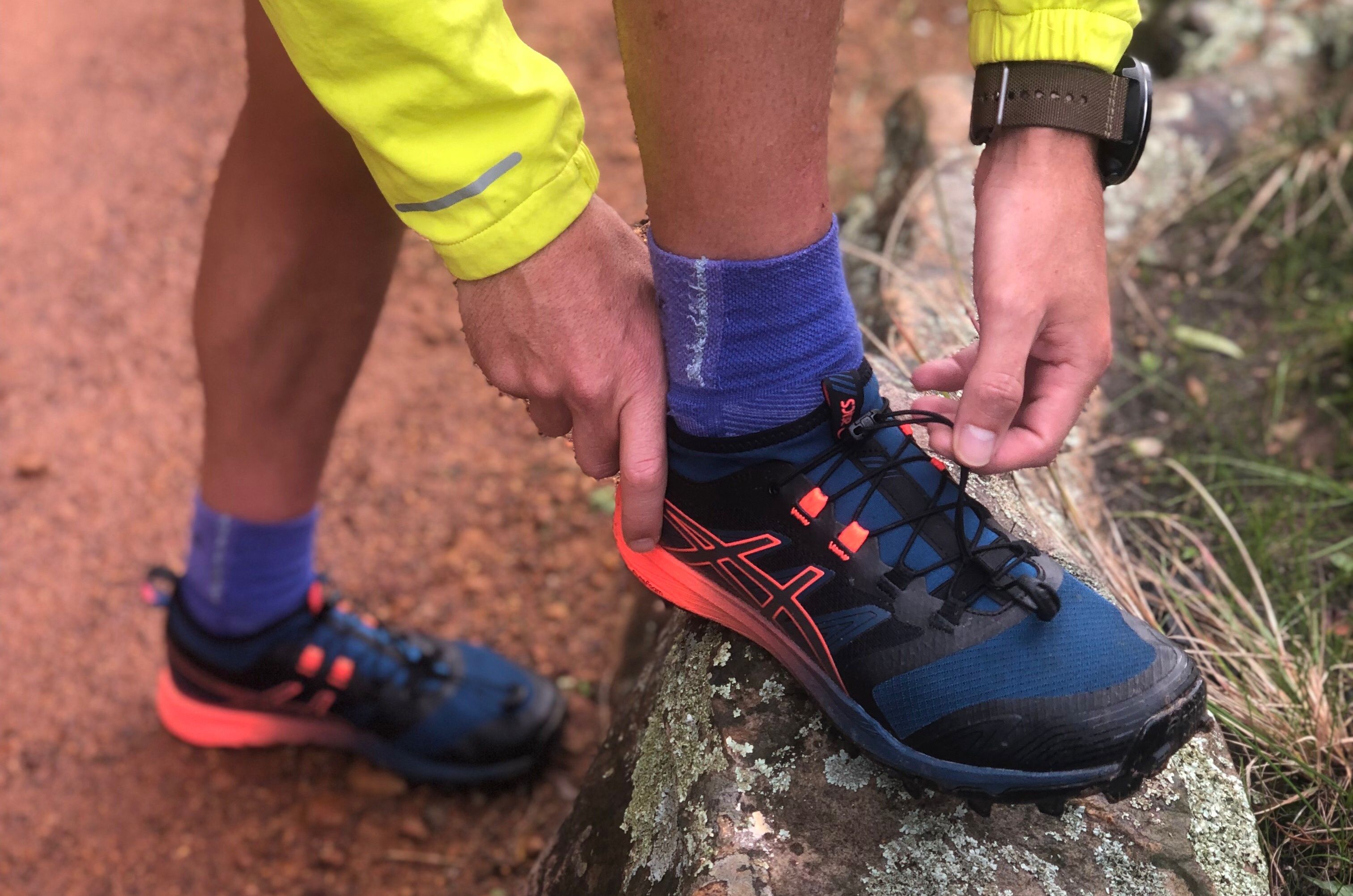 So, myself and a friend headed out early one Saturday morning. It was wet and cool, yet the climate provided for some sublime lines to be run on our magical trails. We ran fast and I wanted to really put these shoes to the test. Over rocks and through streams, on singletrack and up ravines, these shoes held up like champions.
Here are a few of my specific takeouts:
GRIP
This was the big game changer for me. ASICS grip is something legendary. I tested them on moss-ridden rock, through wet, muddy patches and also on wooden decks and they stuck like glue. I felt confident that my feet would be steadfast when laying down the hammer I wouldn't slip. The lugs are aggressive but are placed with intention so as to propel one when running uphill and provide superior stability.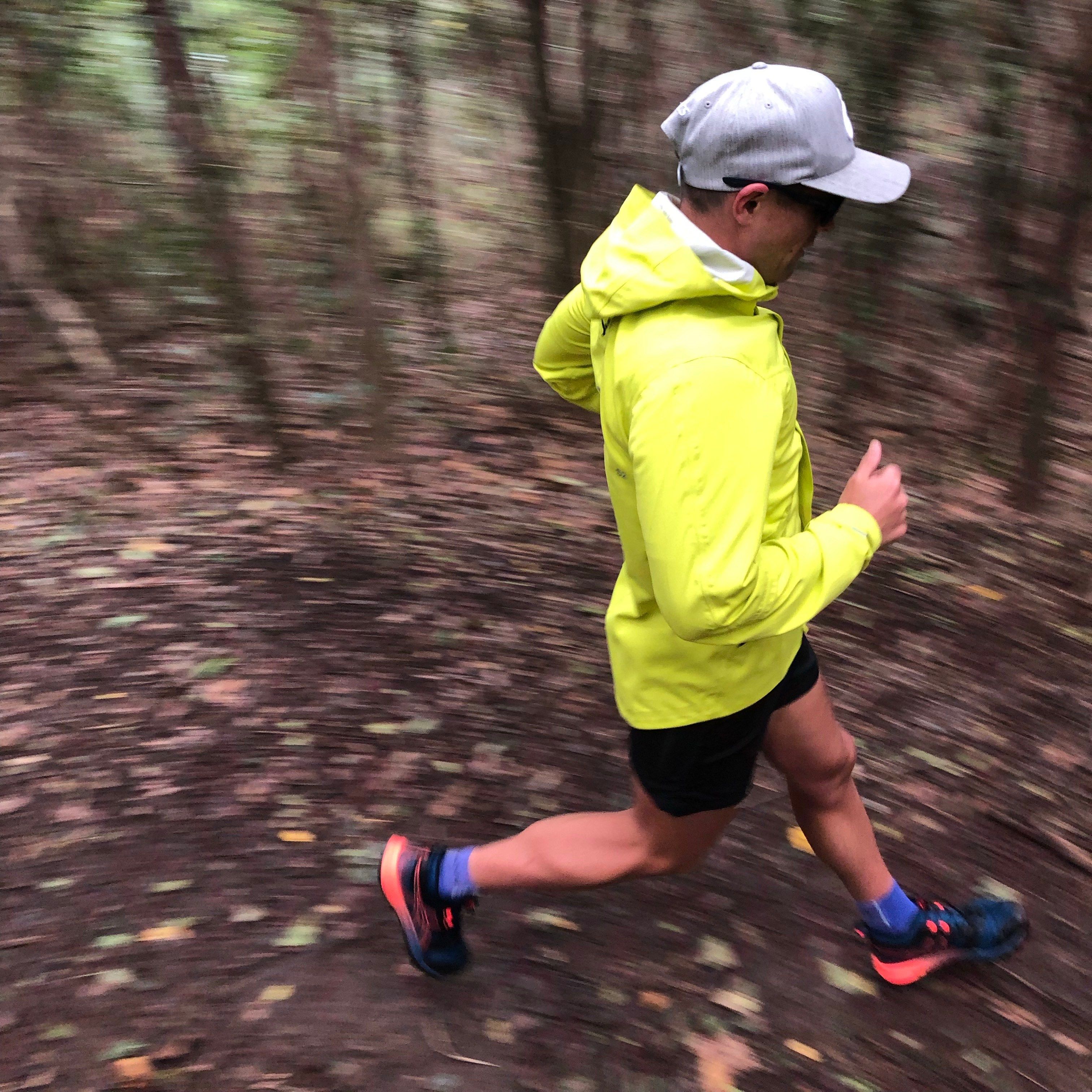 WEIGHT
Here ASICS have won the battle again. The FlyteFoam Lyte mid sole helps keep this shoe lightweight. It is a very light shoe and still boasts a rock plate, as well as built-in gator and quick lacing system. This is all very practical and even with all these features the shoe feels as if I'm hardly wearing anything.
STYLE
Man do these shoes make me look good. ASICS have really improved the styling of their performance products and not only do I look good wearing these trail tanks, but they out-perform any shoe I have worn before.
CONCLUSION
The ASICS FUJI TRABUCO PRO is a step forward in trail performance footwear. They are able to take on any terrain and help one feel light while doing it. I was in search of a fast, yet rugged and durable shoe and I think I've found my fit. This could be the best trail shoe ASICS have made since my last major favourite in the Fuji Pro's. I certainly will be racing hard and fast in these footwear marvels!