ASICS FrontRunner Ulrica Stander is a marathon athlete. As a mother of two, she takes daily inspiration from her children to better herself and; 'to be that example that they can see what is means to have dreams, how to commit to your goals and work hard to achieve them.'
Her go-to shoe for the marathon distance is the ASICS GEL-DS Trainer 24, these are her thoughts:
Shoe Name: GEL-DS Trainer 24
Terrain: Road
Shoe type: Mild stability race trainer- this shoe is for mild pronation and some neutral runners. It's a great shoe for speed sessions and races given its lightweight construction and responsive feel.
Heel drop/offset: 8mm
Upper Material: The performance knit upper is breathable and non-restrictive yet stable on the foot. The EVA sockliner, on the inside of the shoe, molds to the shape of your foot over time. Reflective detailing on the outer makes you stand out when it's dark.
Sole: Molded rubber outsole, featuring highly abrasion-resistant AHAR rubber heel plug at heavy impact areas
Cushioning: GEL technology in the rearfoot provides shock absorption where you need it most. DUOMAX dense cushioning block to counter pronation/foot collapse. FLYTEFOAM Lyte technology in the midsole provides unparalleled weight reduction and long-lasting cushioning.
Weight: Approximately 246g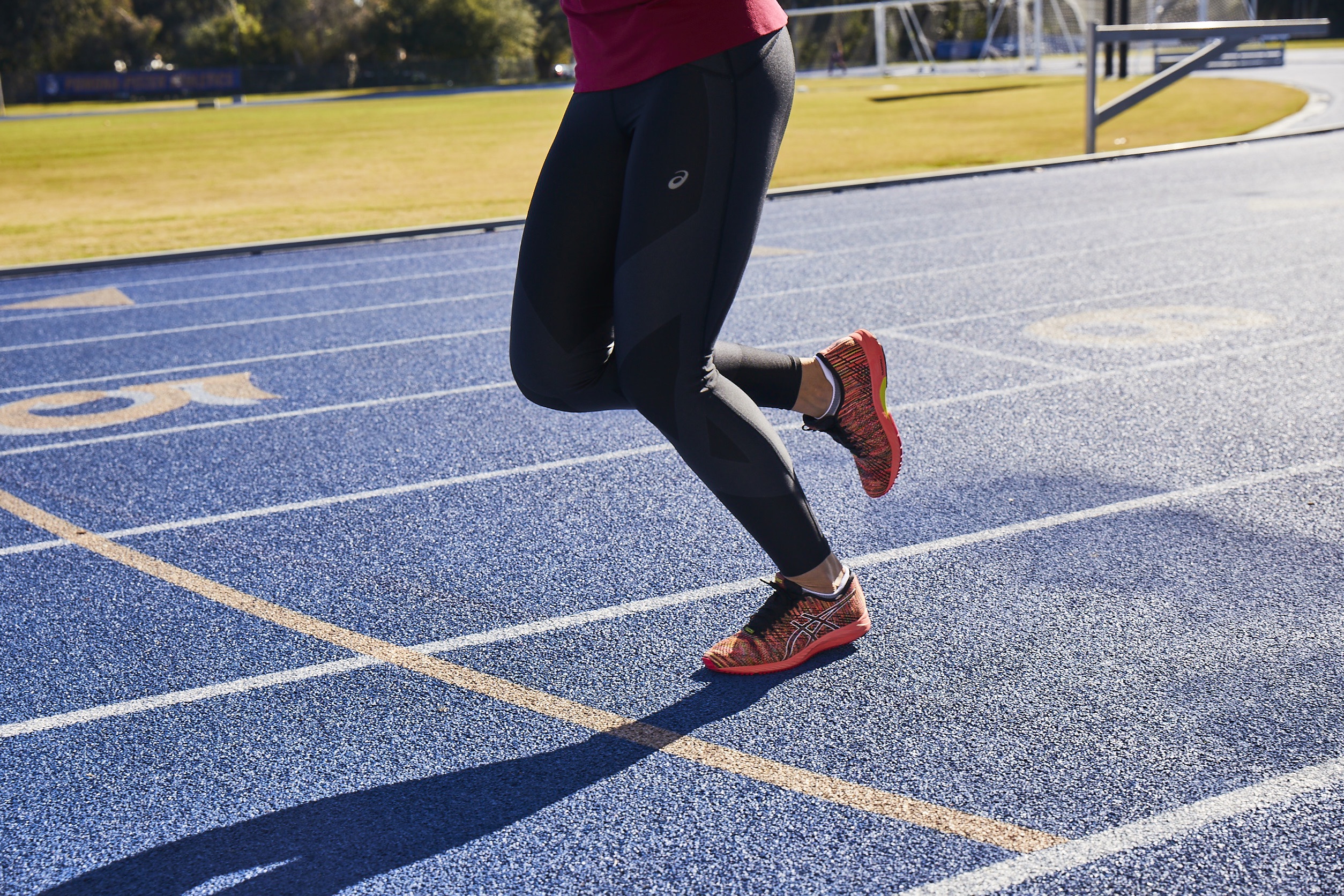 The GEL-DS Trainer 24 is ideal for speed training and racing. I guess that's why some people describe this shoe as a 'race trainer'. I use the shoes for any races between 10km (e.g. National Champs) up to 42km (e.g. Cape Town marathon).

The GEL-DS Trainer 24 is light weight, speedy and grippy. Designed for all athletes with a passion to run faster. I have experienced the importance of running with the right racer on race day. We as athletes put in the hard work before race day and when it comes to race day your gear is as important as the hard work you have put in.

Racing comes down to trust. Trust in your training, your team, yourself and most importantly your gear.

The right shoe gives you that upper edge and confidence on race day that everything is planned. In a race, every second counts. The GEL-DS Trainer 24 is my favorite racing and speed work shoe. i have trainning speed work and experience racing in this shoe for more than a year, and I am sold.

Fast feet is what I want and that is exactly what the DS Trainer offers. 
The flytefoam midsole and rubber outsole is the perfect balance to have that super grip you need while racing corners uphills and speedy downhills. You need grip, lightweight and support while racing with an endurance racing shoe. That is key for a successful run or race. You can climb those uphills and descent with confidence, the grip is powerful.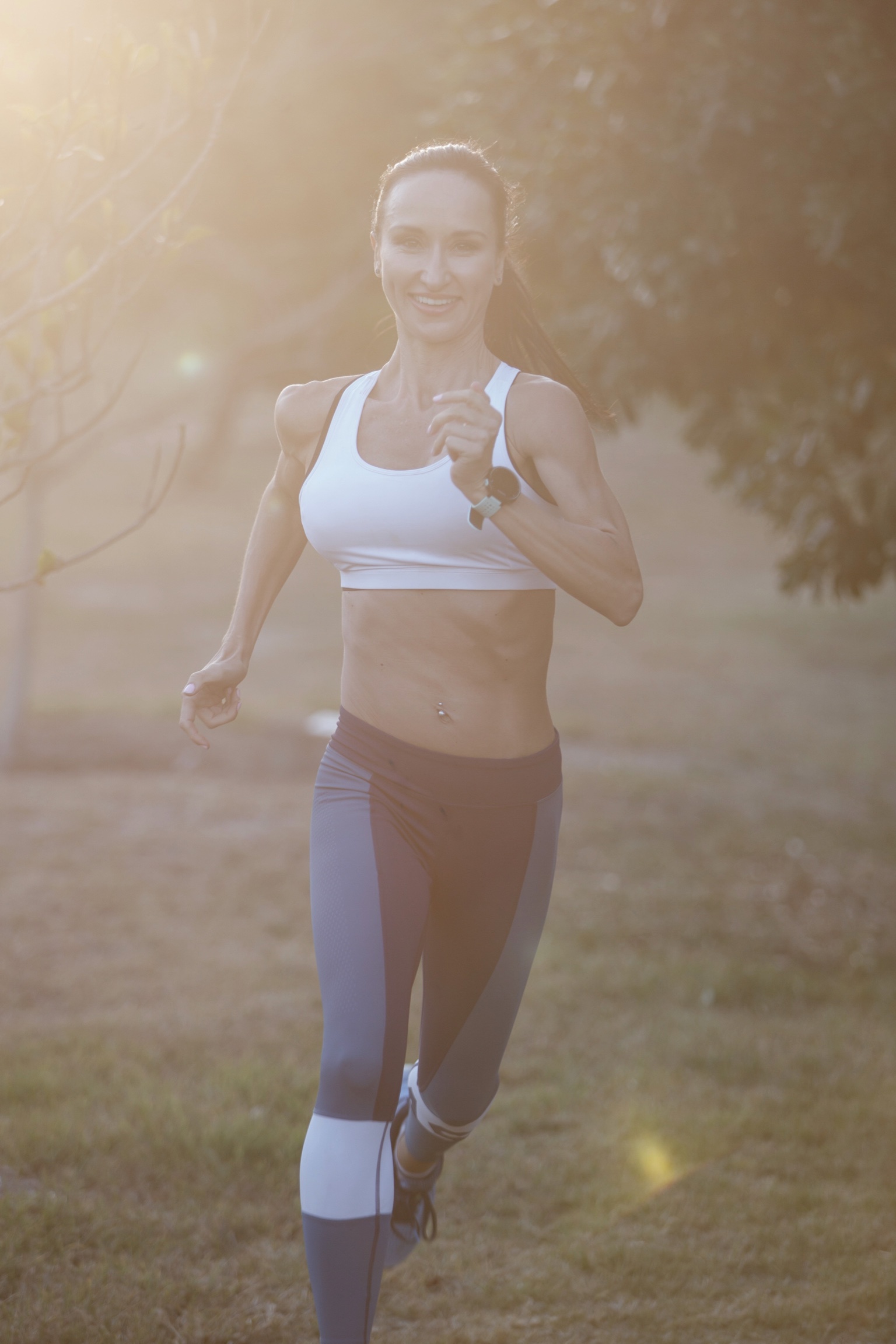 As an ambitious potential sub-3 marathon athlete and forefoot runner, shoes are of the utmost importance to me, to ensure a successful run.

One big tip: With racing make sure to take an extra size bigger than your normal shoe size as your feet swell during racing. This is an important point when buying your racing shoe. This also prevent you from any blisters and any uncomfortability while racing. I am so grateful for the Asics DS trainer, one of essentials I can't go without on race day.