ASICS FrontRunner Mariella Sawyer is racing IRONMAN 70.3 World Champs tomorrow. We chatted to her about one of the shoes she used during training, the ASICS GEL-DS Trainer 24.
Here's what she had to say:
Being a triathlete, my training is split up between swim, bike and run. Currently my main distance is half Ironman ie 1.9km swim, 90km bike, 21.1km run.
My training is focused on quality over quantity and I run around 65-70km per week on average, which is made up of some easy endurance runs or speed work. Choosing the right shoe can be somewhat of a challenge because it is not always ideal to use the same shoe for the different sessions. This is why I wanted to give the Gel DS 24 Trainers a go, to see if they could come in as an additional tool to support my training further.
Initial impression:
The shoe is a very lightweight stability shoe. It weighs close to nothing at 201g and it looks fast too- there are several colour ways, but I went for the bright coral! At first glance and feel, I loved the light feel of the shoe as well as the knitting.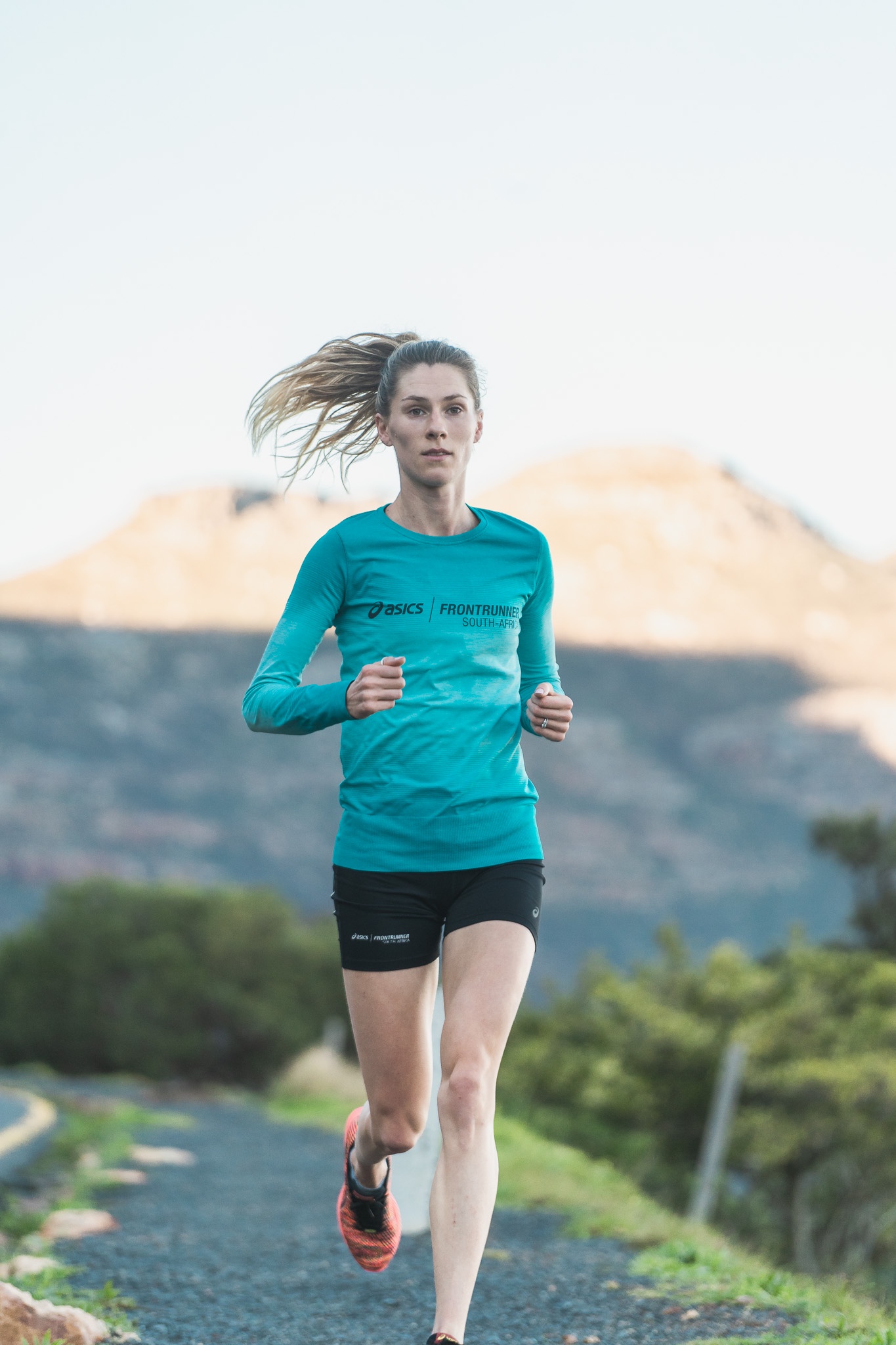 Tech talk:
The DS trainers have the well known Flytefoam lyte technology inserted into the Duomax midsole technology. The heel to toe offset is at 8mm. The whole technology of the shoe allows it to be a great shoe for longer distances, as well as fast paced sessions.
The shoes are a stability shoe, characterized by the Eva Trusstic System technology, which supports your foot by stabilizing the center sole. This helps to resist twisting while reducing the weight of the sole.
When do I use them?
I really enjoy using the DS Trainer for my speedwork as it provides me with enough support, while also being fast and light to help me during those intervals! But having said that, it is such a comfortable shoe, that I would also wear it during longer runs, as well as travels, where comfort is a must.
Being a triathlete, our shoes often get wet during races, so the knit technology is great to prevent that 'wet-shoe-slog' mid-race too!