ASICS adds the new NOVABLAST to its line-up of performance running shoes, looks to provide a unique midsole geometry engineered for a superior bounce.
ASICS is not messing around in 2020 and they are bringing the heat and upping their game by adding another pair of shoes to their line-up of performance running shoes – ASICS NOVABLAST.
This is a neutral road shoe from ASICS, and I have to say if you need any sort of stability don't pick this shoe. It is not going to work for you. This shoe improves efficiency by enhancing your natural movement, starting from the land until toe-off. It improves efficiency and enhances natural gait.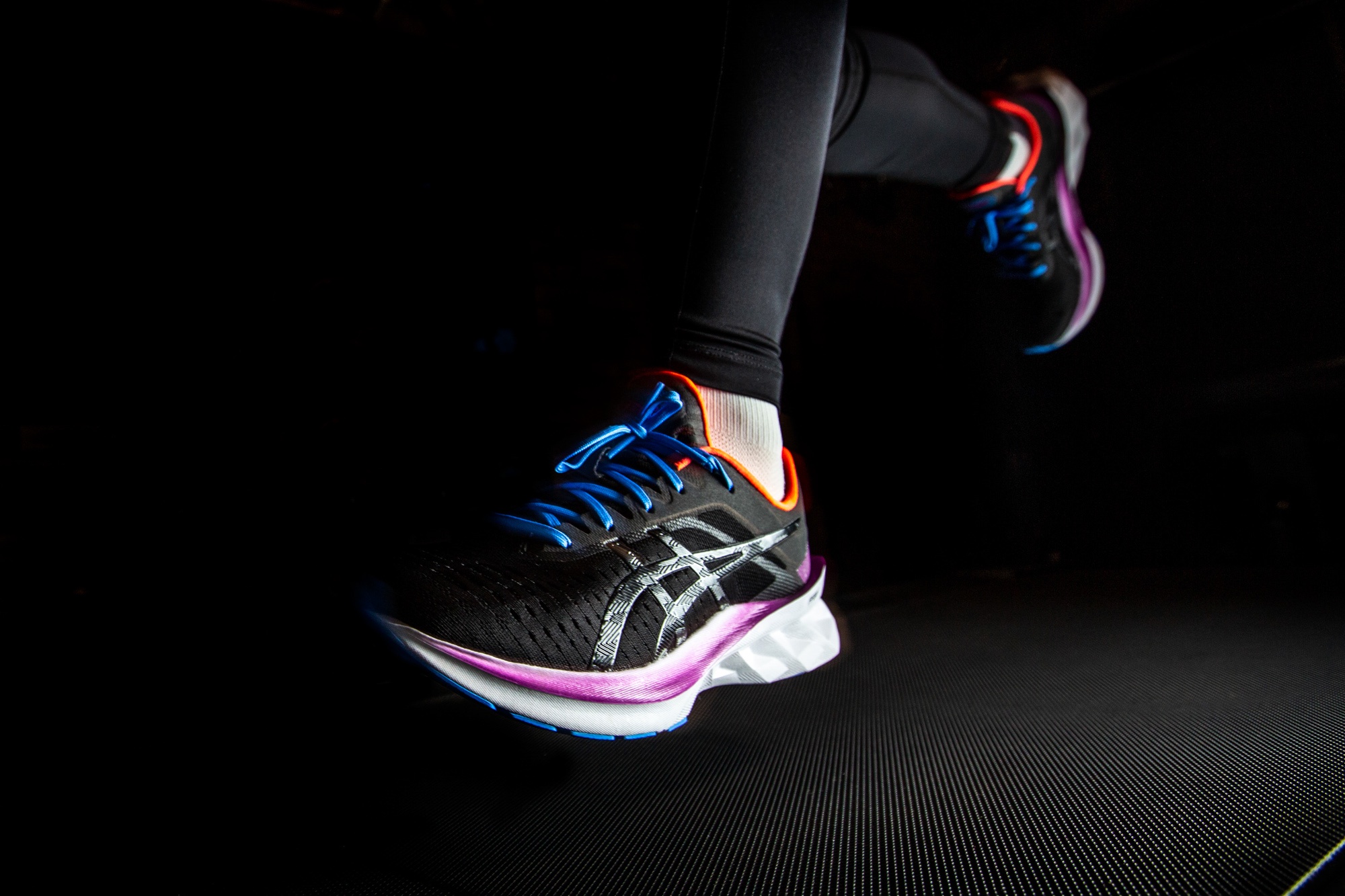 I'm extremely excited about the bouncy ride of the shoe, it has an energetic and responsive ride. This bouncy feeling is thanks to the midsole design with the new Flytefoam Blast midsole material, made from EVA +OBC. It takes its inspiration from a trampoline, letting runners perform side-by-side strides, helping them find an ideal rhythm whilst running. When looking at the appearance and design of the midsole we are looking at a crazy edge design just look at these shapes. This shape helps to create more bounce in the shoe and this is what ASICS is going for in the NOVABLAST.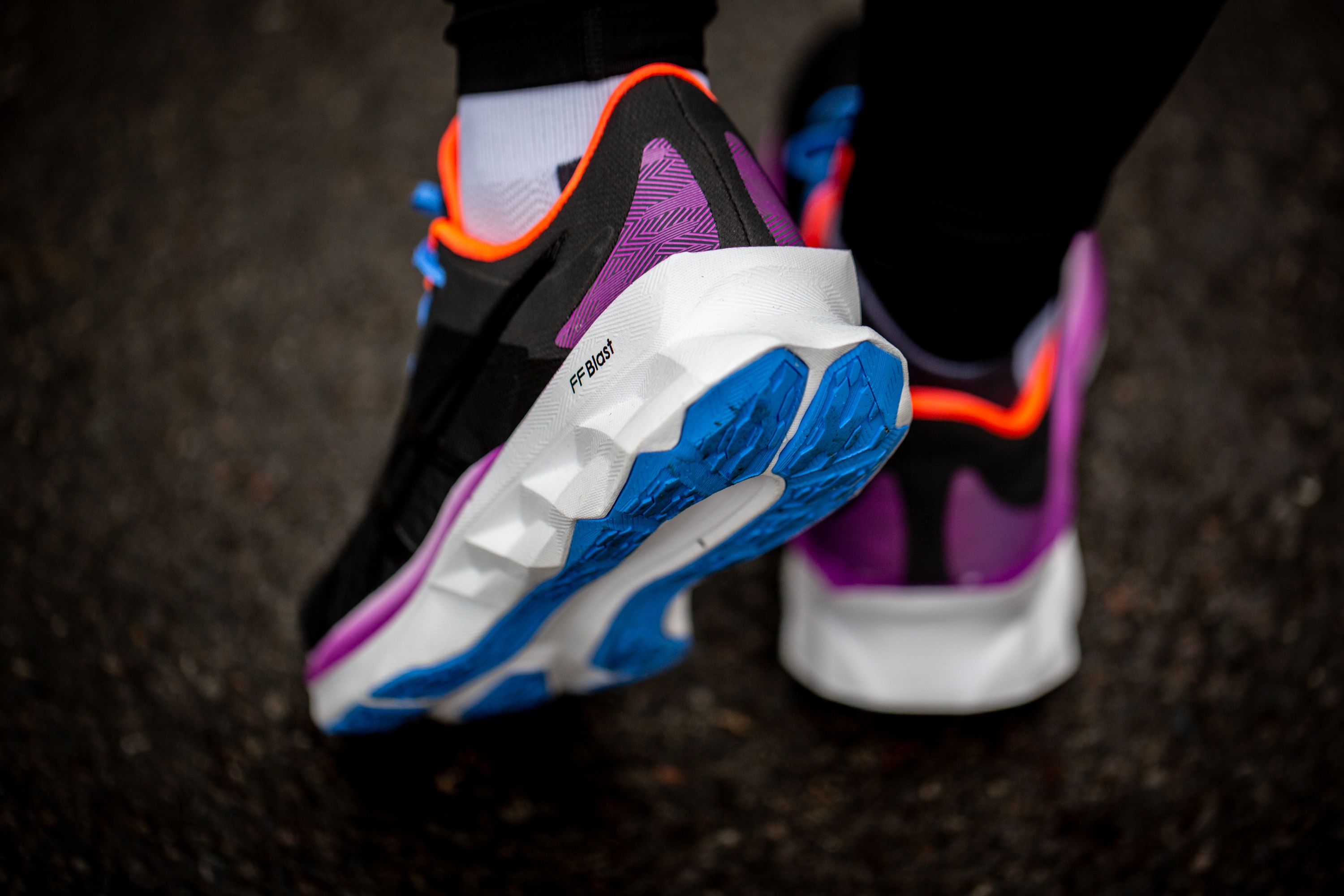 Now, let's talk about the heal drop of 10mm, now this is pretty high and I felt it immediately, but once out on the roads, the feeling subsided quickly. However, I suspect I will need to run in them loads more not to notice it at all. On a fast race shoe, I generally prefer a 6 to 8 mm range, however for the NOVABLAST for ladies you have a 31mm stack height in the heel and 21 in the forefoot. It is a super-light shoe and weighed in at 220 grams. Now, this 10mm drop definitely helped contribute to the bouncy feeling, by raising my heel up and forcing me onto my toes a little bit more. 
The upper fabric is highly textured (JACQUARD MESH UPPER) a woven pattern and a unique layered pattern which makes the shoes extremely breathable. I think this shoe is going to be really good in the summertime when I'm sweating a lot in very humid conditions with this toe box being so breathable.
The shoe has a very basic tongue, honestly, this is no issue, it is pretty standard and straightforward, it still has an inlet chain for lacing and it was a snug fit on the top of my foot with not much overlay. The sides have your basic ASICS logo and a little bit of overlay through the heel counter. If I compare the heel counter form the NOVABLAST to that of the GLIDE RIDE and GEL NIMBUS, the ASICS NOVABLAST is a little more nimble and a lot more malleable, with movement through the heel counter. This could be a negative for some people.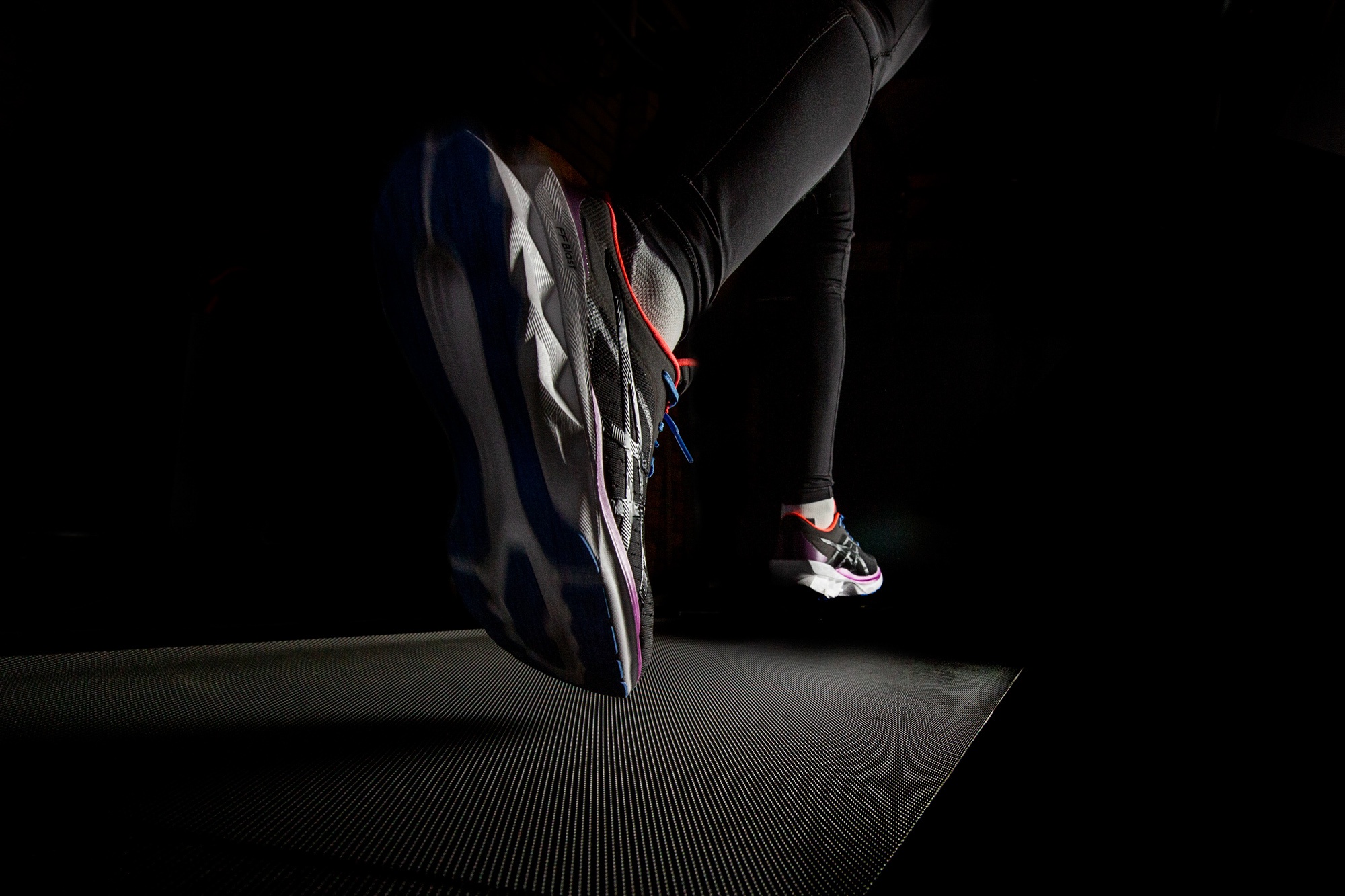 The only negatives from this shoe for me is the TOE BOX, it is narrow and rubbed my little toe. The sock-liner on the inside of the shoe feels pretty slick and slippy. Maybe this was due to my poor sock choice, but if I wear them for a length of time this movement in the shoe will be causing friction and vibration, which will only lead to blistering.
Onto the outsole, it is AHAR+ material which is ASICS's high abrasion rubber, that's the blue colour on the outside sole. It felt great on the road, it was grippy enough, even on the wet roads.
Staying with the bottom of the shoe, there is the decoupled groove with FF Propel Insertion through the bottom of the shoe, this is similar to a certain extent to the GLIDE RIDE, but this decoupled groove on the NOVABLAST through the outsole is like a little valley and this is what helps to create that trampoline effect.
For the durability well, I will predict that I might get 500miles out of these, but I will keep you posted, I do think it probably won't go as far as my Gel Nimbus's (900miles).
How will I be using this shoe going forward?
For me this it is definitely a tempo shoe, as it is light enough and it has enough energy return, I could possibly also use it as a long run or middle-distance shoe thanks to the stack height, but I would not wear it on easy days because for easy days you would want to go easy and this shoe has a fast feel to them.
The BEST part about this shoe is the price: £120 only, I say only, because that is a great price for a shoe with all these benefits and features.
Photo credits: Carel du Plessis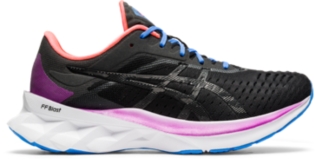 NOVABLAST™
The NOVABLAST™ shoe by ASICS is for neutral runners seeking a responsive running experience. This lightweight design includes our new FLYTEFOAM BLAST™ midsole foam for an energetic bounce with each stride.The outsole and mid...
SHOP NOW
written by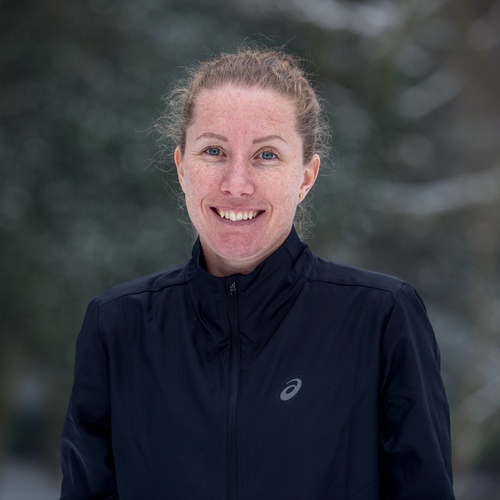 Alechia van Wyk
Senior Lecturer (Clinical Exercise Physiology) from London

Age group: 40 - 45
Club: Epsom and Ewell Harriers and Black Line London

My Disciplines