We Only Have One Earth to Run on
Since our founding in 1949, our purpose has been to help people achieve a Sound Mind, Sound Body™. But in order to achieve Sound Mind, Sound Body™ we need a sound earth to run on. We're taking action—reducing carbon emissions, embracing recycled materials and using less resources, to continue bringing the benefits of movement to the world we love to run on.
Planting Seeds for a Brighter Tomorrow
The ASICS sunflower icon represents our sustainability pledge and commitment to preserving the planet. This icon can be found on: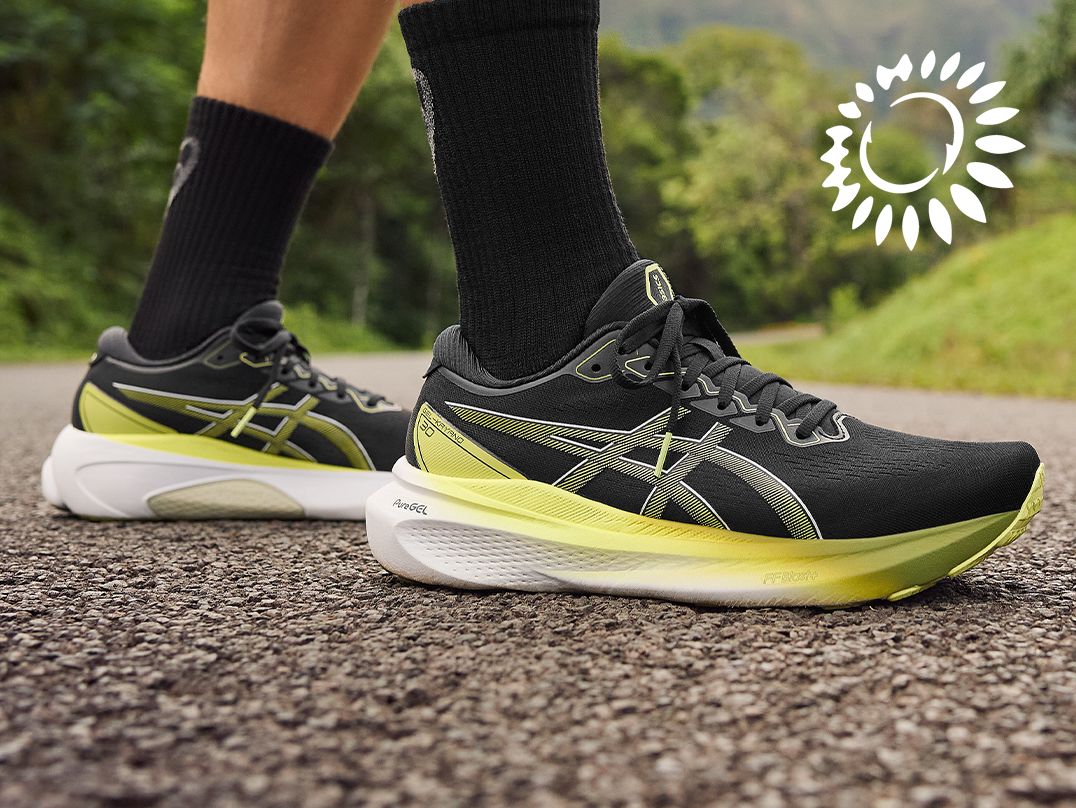 Shoes containing leftover materials or at least 30% recycled material in the shoe's main upper material.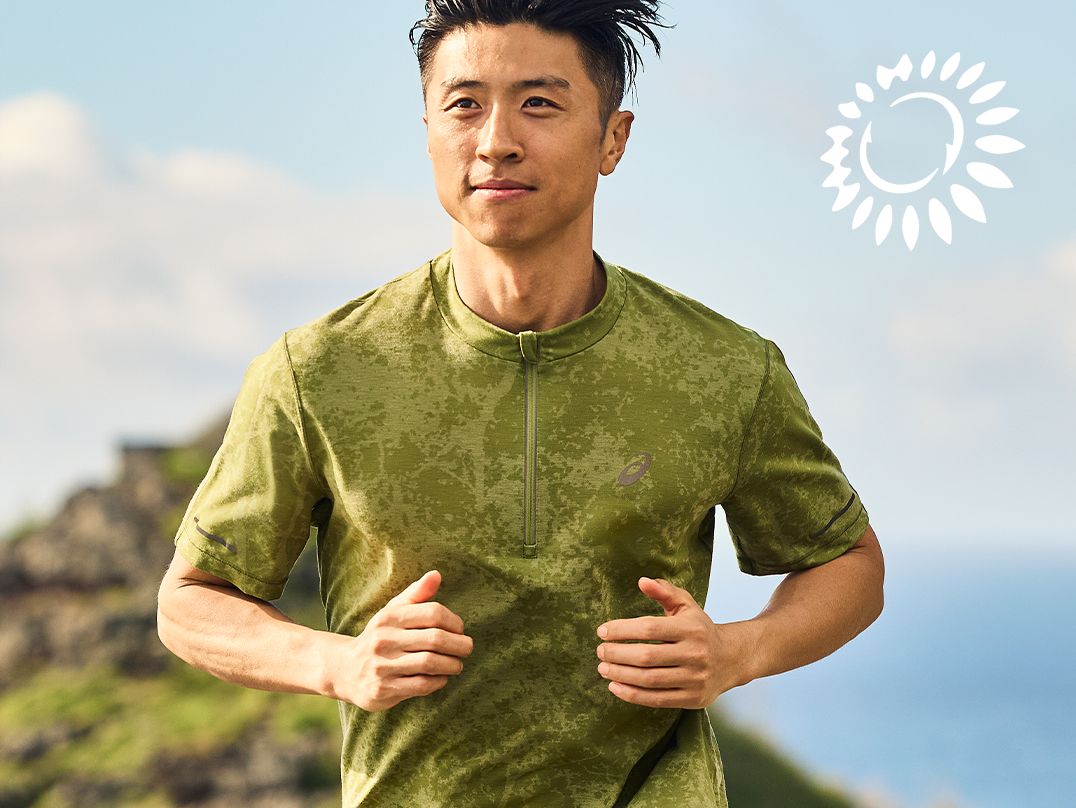 Apparel containing leftover material or at least 50% material from textile waste in the garment's main material.
Our Circular Approach to Addressing Climate Change
1. Design | Create products that use fewer resources
2. Materials | Use recycled, bio-based and water-efficient options
3. Production | Source renewable energy and manufacture efficiently and cleanly

4. Use | Constantly improve quality so products last even longer
5. New Life | Take items back for reuse and recycling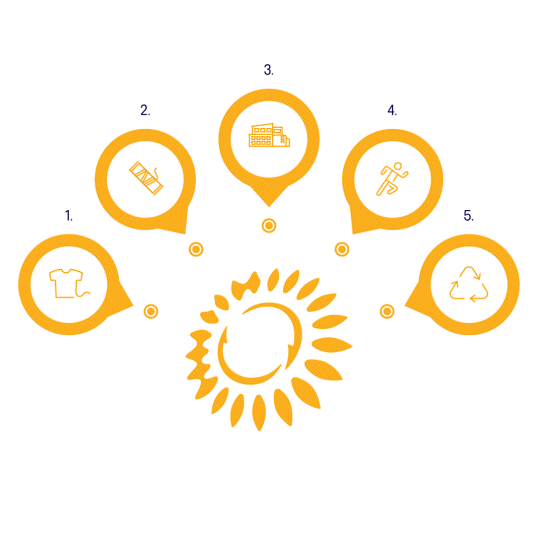 Targets for Improvement
✅ 2021: 90% of new running shoes contain recycled material
2030: 63% CO2e reduction across direct operations and supply chain since 2015
2030: 100% renewable energy across business facilities
2030: 100% recycled polyester commitment
2050: Net-zero emissions