ASICS FrontRunner Nic Rupanga lives for running. When he's not way up a mountain trails somewhere, he's at work in the specialist running shop (The Sweatshop) helping others make the most of their running.

He recently stepped out in the new  ASICS FUJITRABUCO™ Pro, a lightweight trail running shoe designed for the toughest of trails. The technology is engineered with the ultra-distance runner in mind.

Nic has been testing the shoes over the past weeks on the Table Mountain trails as well races in Jonkershoek and Franschhoek. He unpacks his experiences below: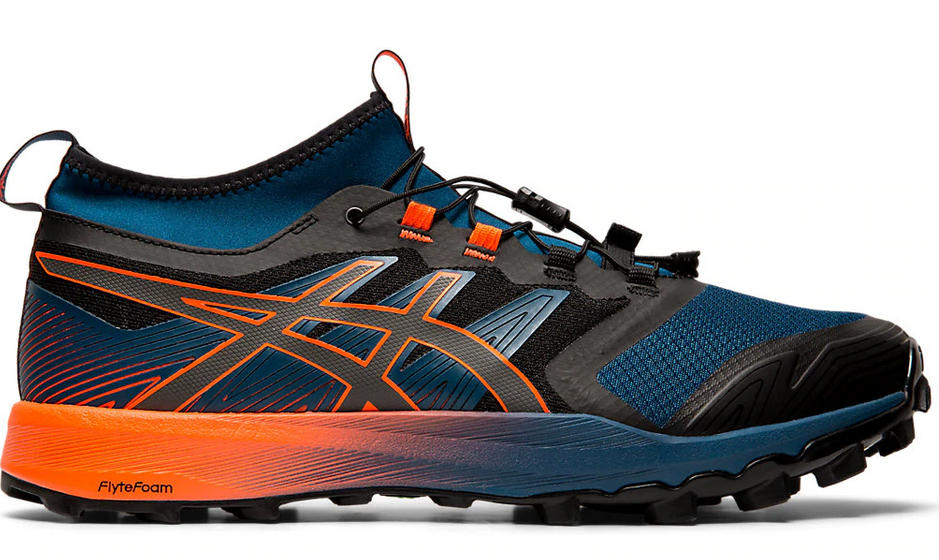 The first remarkable aspect of the shoe was the grip. I was amazed a lightweight shoe had such great traction, even on wet, muddy uphills, my feet don't slip. This comes down to the multi-directional lug system.
There's a solid rock plate just above the lugs, that protects the forefoot. I raced on terrain with devil thorns, loose stones, and rocks. My forefoot was well protected and it felt as if I was running on the road. Around the rockplate, there's robust yet lightweight cushioning system. The cushioning is great while maintaining good responsiveness.

It's a good compromise between enough cushioning and being stable while responding to your foot lift-off.

Another noteworthy aspect was the toe box protection - I didn't feel much impact when my toes knocked rocks, which boosted my confidence and allowed me to have a more upbeat stride.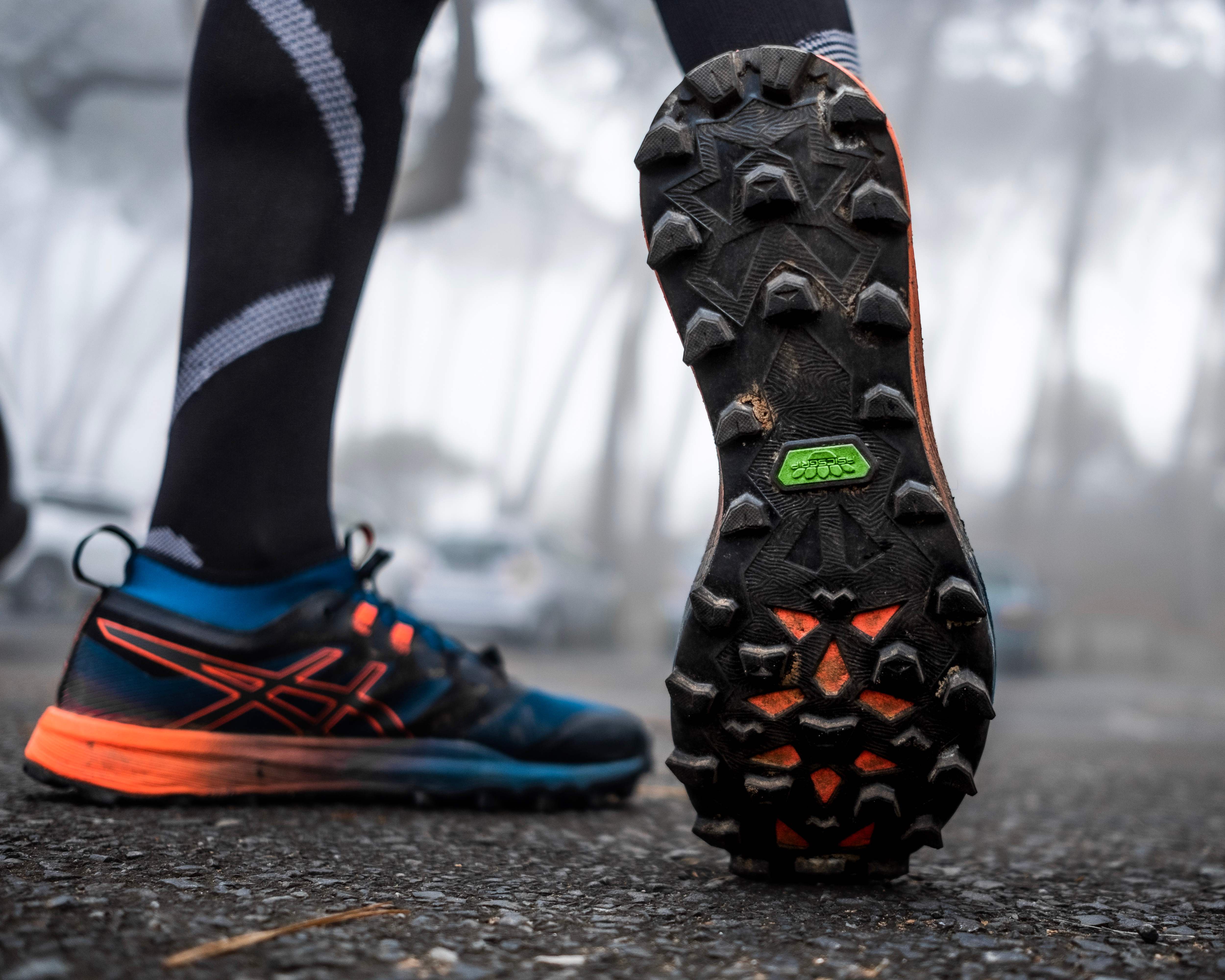 One other fantastic point is the drainage system, the shoe was dry in a few minutes' time when I did river crossings during races. This is what you want during any trail run: there's nothing worse than shoes that soak up water like sponges which then slow your stride and make your feet feel like cement blocks.

WIN A PAIR OF ASICS FUJITRABUCO PRO'S HERE
The gaiter protection covers the ankle, and blocks out debris, stones, and other potential little irritations, which adds to the great experience.
To sum it up: The shoe's weight is amazingly light. The toe protection was phenomenal, I was hitting rocks all the time, and never felt any pain from that. The terrain was hard and I felt nothing when running over thorns, rock plates and stones. The gaiter was amazing, no debris got through which was fantastic. I would recommend this lightweight shoe as a trainer for long-distance trail training and racing.

TECH SPECS
Drop: 6mm
Weight*:
Weight: Men 265g / Women 230g
* (approximate based on Men US size 9.5 and Women US 7.5)

FLYTEFOAM™ TECHNOLOGY ASICS' lightest midsole technology ensures shoes are lightweight and responsive while still providing strength and durability. Flytefoam technology creates shoes that are 55% lighter than the industry standard.

TRAIL PROTECTION The booty construction, reinforced toe-overlay and mid foot panel help protect the runner against the trail elements.

ADVANCED GRIP OUTSOLE Aggressive lugs provide grip on the most technical terrains while the ASICS grip outsole provides excellent grip especially on wet surfaces.
ROCK PROTECTION PLATE A plate protects the foot from sharp stones and edges.


Follow @rupanga_n_g on instagram to win a pair of ASICS FUJITRABUCO PRO's now!