ASICS FrontRunner Stefano Maiorana is currently training for a big trail race so has been spending a lot of time in the GEL-FujiTrabuco recently. Here are some of his in-depth thoughts:

The ASICS GEL-FujiTrabuco has been my go-to trail shoe for many years, given their stability and durability that's ideal for rocky South African trails.
The latest model is the best so far, and handles wet terrain better than any trail shoe I have experienced. It also feels more comfortable, cushioned and stable when compared to the previous model.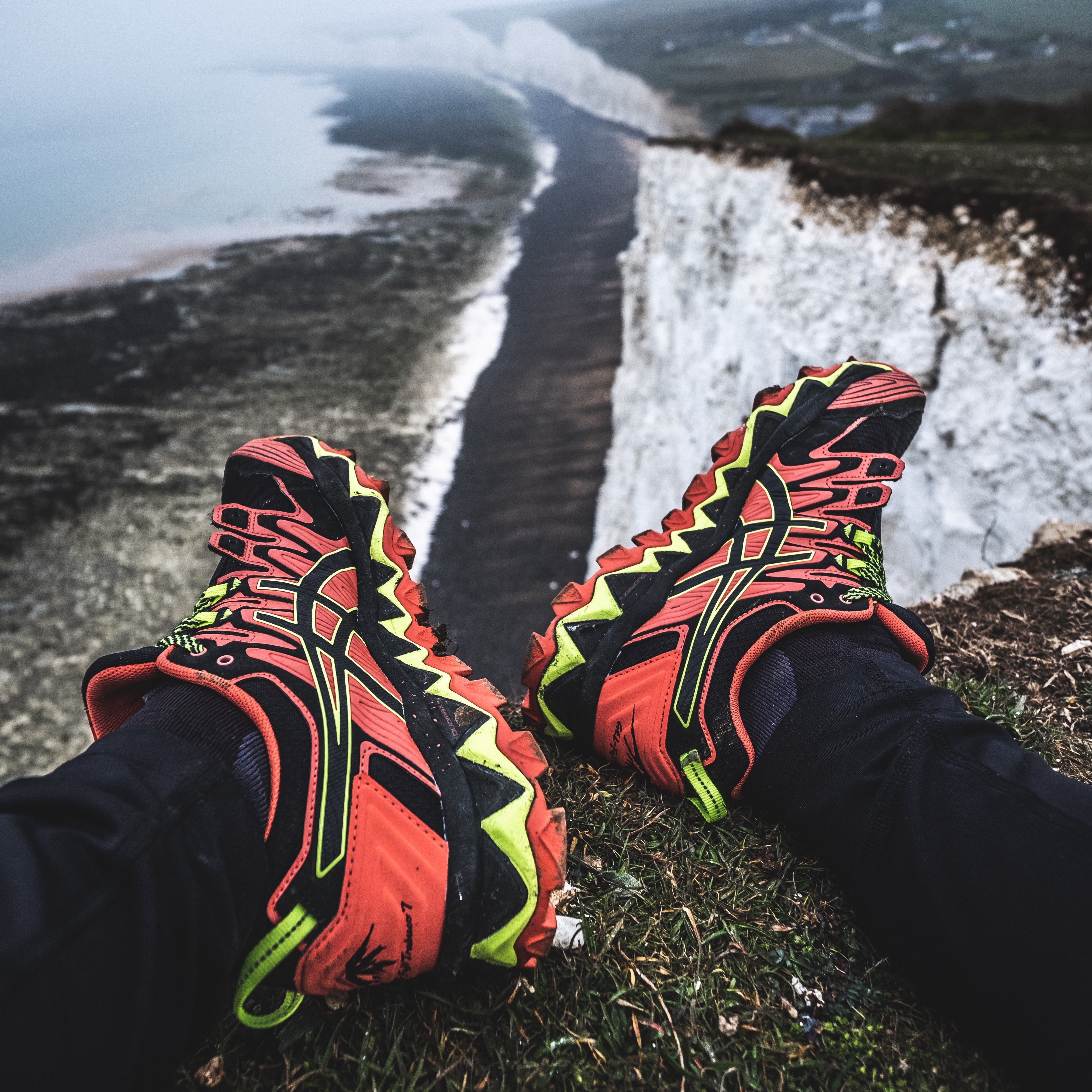 Let's go through some features:

ASICS Grip rubber outsole and Rock Plate
A grippy rubber sole, that has more traction on wet and slippery terrain. The rubber is soft to touch, yet it doesn't wear fast.
There's a rock plate nestled just under the forefoot to protect your plantar and metatarsals from any bumps that may lead to injury. The rock plate is kinda like a bulletproof vest that covers your undersole. It's fun being able to run over stones and uneven terrain without having to worry as much about where your forefoot is striking.
Updated grip pattern feature bigger lugs
These are the chunky teeth protruding from the sole. They look mean, and they feel great. For the first time, ASICS have introduced big cleats to a trail shoe in the ASICS GEL-FujiTrabuco 7. This adds to the superior traction across all types of terrain.
Cushioning
The midsole features FlyteFoam Lyte lightweight yet bouncy cushioning.
The rest of shoe is built using the signature GEL at the rear, and SpEVA and EVA in other places. You can feel the GEL absorbing each strike.
The shoe is plush in its cushioning- it feels like I am running on a cloud.
There is an 8mm offset between stack height from heel to toe
Stability
ASICS GEL-FujiTrabuco 7 brought back the DuoMax stability block on the inside of the foot that was missing in the previous model. This makes the shoe ideal for those who pronate.
The shoe feels extremely stable when running. The shoe build and sole makes my ankles feel grounded.
Upper
The upper is built for battle. Featuring a solid toe protection box, and top quality housing and craftsmanship.
An upper mesh that's quick drying, and doesn't make your feet feel like cement blocks after water crossings.
The tip of the tongue features a "Lace Garage", where you can neatly tuck away your laces, lest they get tangled or fray on the trail.
In summary, it's not the lightest shoe around, weighing in at 361g (men)/ 279g (women). But that's because the shoe's built to endure and withstand the most challenging terrain. However, given its build quality and ruggedness, it's fair to say that the shoe is relatively lightweight.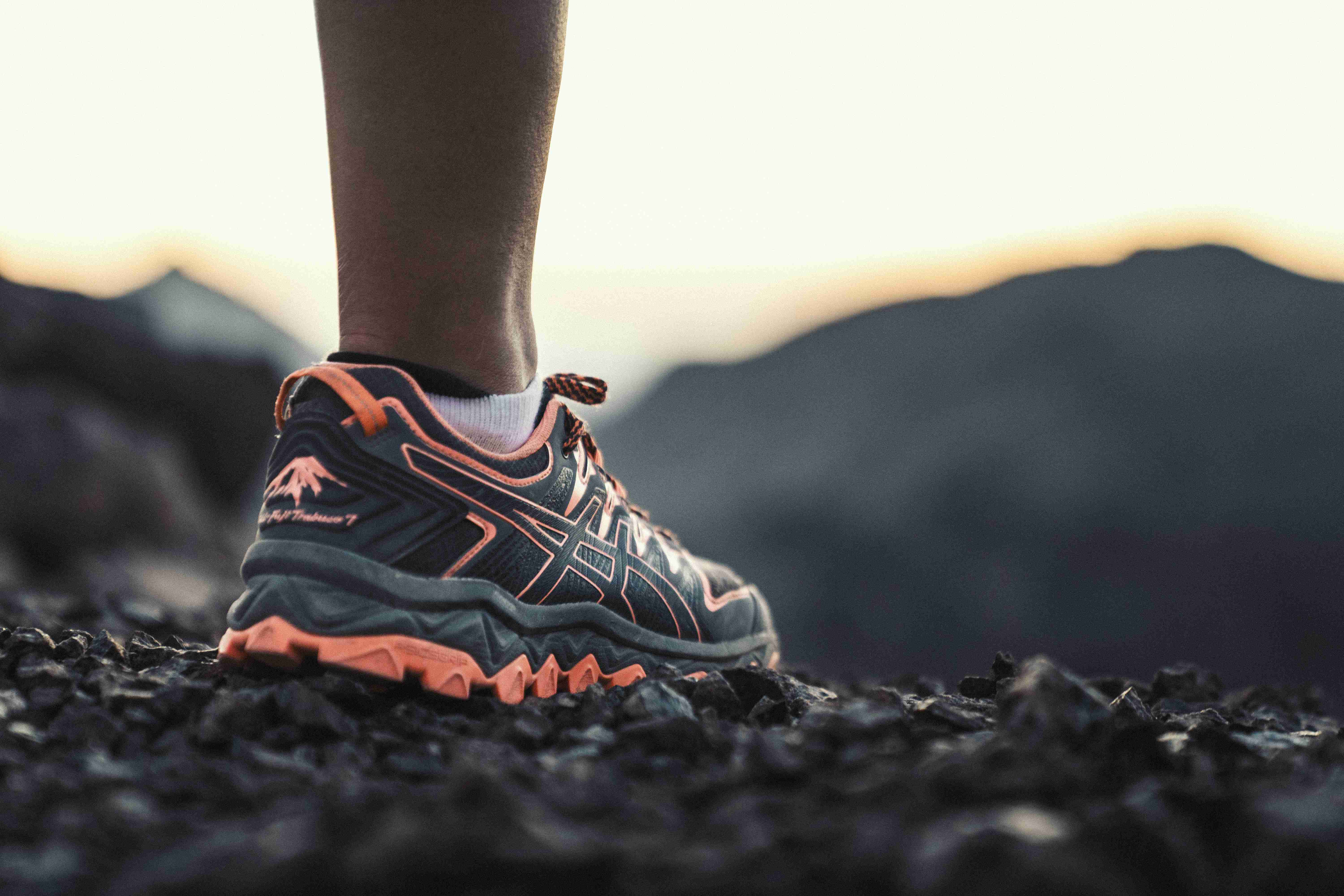 The shoe is ideal for those looking for a comfortable ride, that can take on any terrain. It can be used for short distances, and up to ultra-marathons. While seasoned trail runners may prefer lighter shoes with lower stack height and heel to toe offset (especially for shorter trails), the ASICS GEL-FujiTrabuco 7 is built for any trail runner across the spectrum. If comfort and protection are your priority, then this shoe is for you.