If you want to run fast off-road, the lightweight GEL-FUJITRABUCO SKY trail shoe is for you. Developed with three-time UTMB winner Xavier Thevenard, this shoe's design approach focused on weight and drainage. It has a flexible plate under the forefoot, allowing runners to move quickly over rough rock- and root-strewn trails.The upper is reinforced along the base of the shoe to help keep trail debris from entering the interior. Finally, the GEL-FUJITRABUCO SKY trail model features elastic laces for added comfort and easy adjustments on the fly.
ASICS FrontRunner Kobus Uys has been putting the GEL-FUJITRABUCO SKY through its paces. Here are his thoughts:
For those who remember the Gel-FujiLyte back in 2016/17 – this shoe is that, but on a whole new level. Developed with three-time UTMB winner Xavier Thevenard, with the shoe's design approach focused on weight and drainage, one can imagine it was always destined to be a trail racing machine.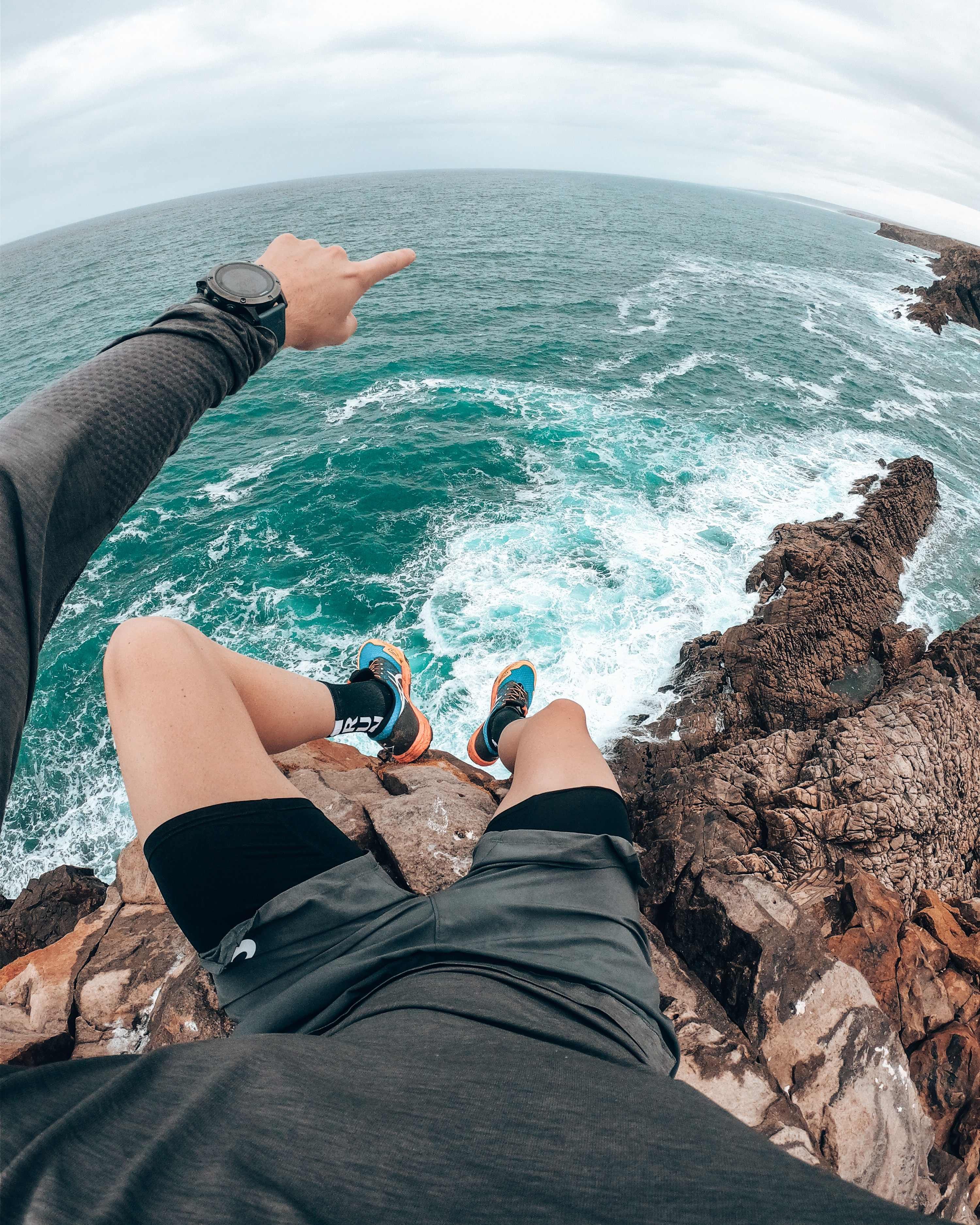 Over the past three weeks I've managed to test them on three very different trails, being the shale rocky trials of the Magaliesberg mountains (read more on those trails, here), the steep climbs on Stellenbosch Mountain, as well as the sandy trails along the west coast between Thornbay and Strandfontein. I also completed a 21km trail race in them.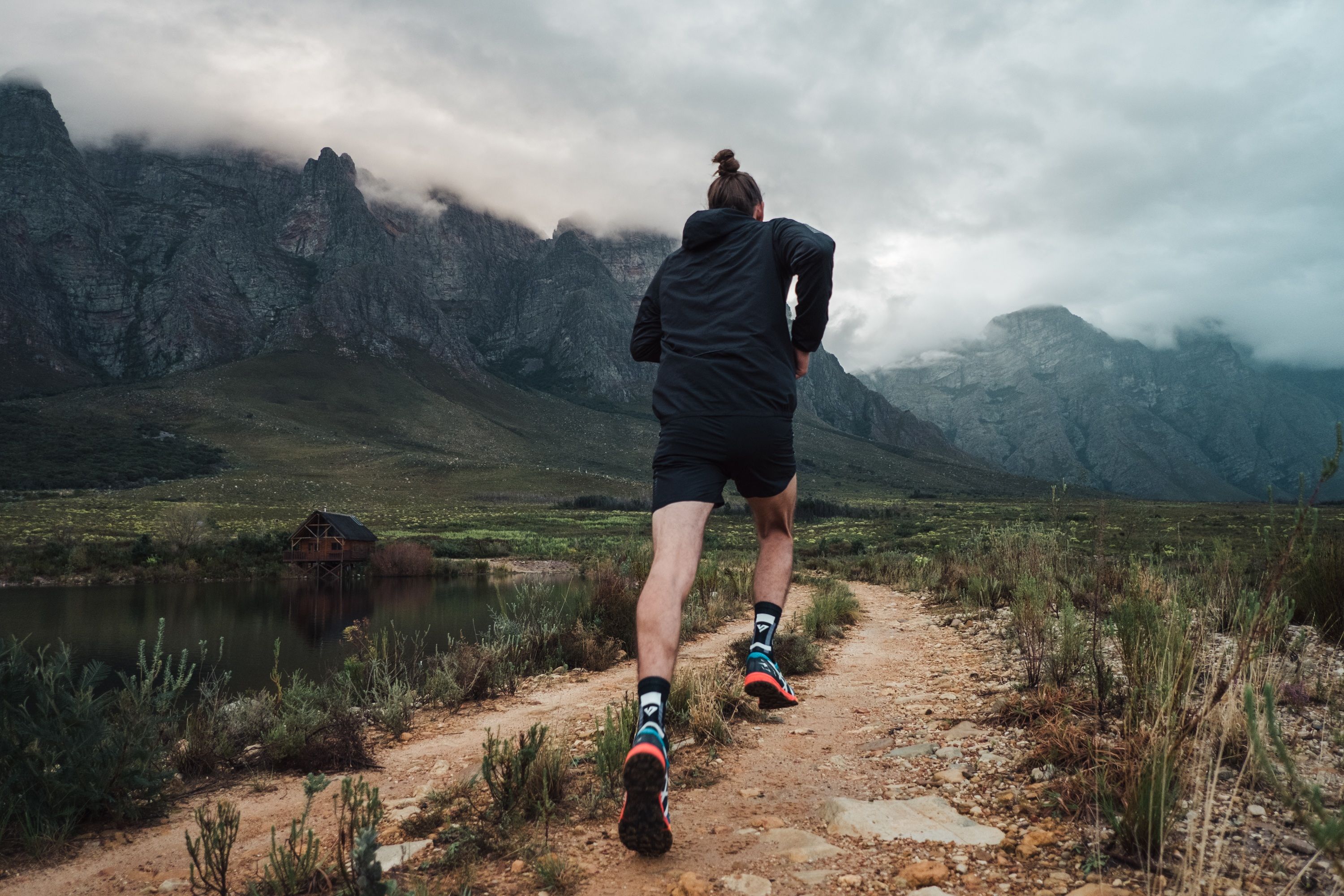 Looking bold and sharp is one thing, but how did they hold up on the trails?
Weighing in at 220g they are one of the lightest trail shoes on the market, a characteristic that I love. It immediately makes you feel faster. Being prone to ankle twists with higher stack heights, this shoe fits me well as the build is noticeably lower to the ground than a lot of shoes on the market, though it still has a 4mm heel to toe drop. 
The lower stack height might raise concerns about the underfoot protection, but no need to worry as the reinforcement with a rock plate gives all the protection needed. I found this combination of lightweight and lower stack height not only to be advantages of allowing higher speeds on the trail, but also giving a greater control on technical terrain.
I am also a big fan of the Fast Lacing System, where loosening and tightening the shoe is quick and effective. This system tightens the laces effectively and stores them neatly away in the tongue.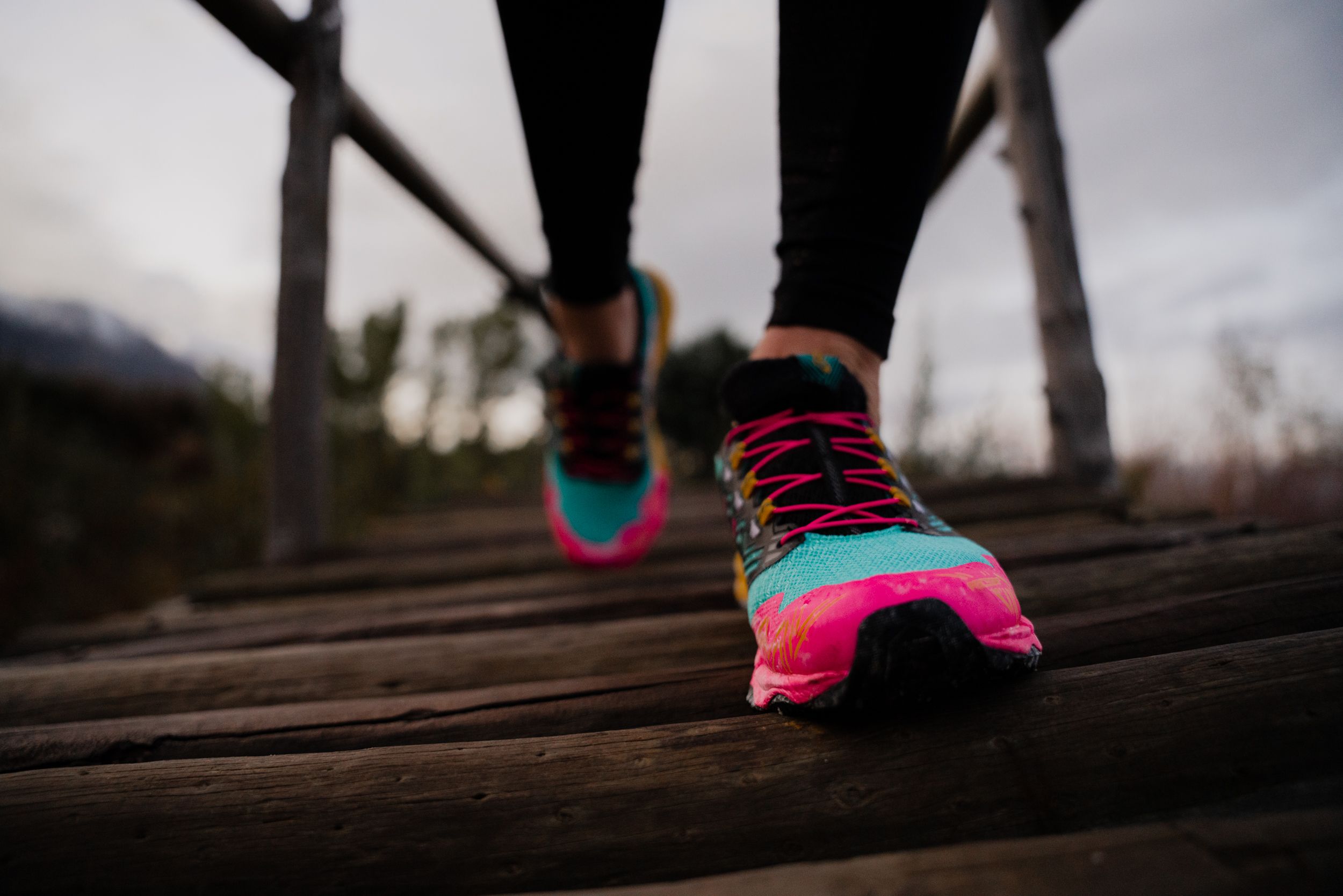 Complimentary technology additions to the design of the shoe is Asics Grip, RearFoot Gel and Flyte Foam for optimal performance. After running about 100km of trails in them, I can honestly say it is the best trail shoe I've ever run in. It doesn't just turn a few heads on the trail with its bold colours, it talks the talk and walks the walk. The combination of its lightweight and responsiveness makes not only makes it the ultimate trail racer, it also provides comfort and control for everyday trail runs.