ASICS FrontRunner Nicholas Rupanga recently completed his first Otter African Trail Run. He did it in new shoes. Yes, yes, we know... Read on.


I was very fortunate to get my FujiTrabuco Sky two days before the 'grail of trails' the #ottertrailrun2020
Now, there is obviously the wisdom that says you should never, ever, run a race in new (untested) shoes. However, to my mind these were the ideal shoes for the multi-terrain task at hand, so I went for it. I'm happy to report I didn't experience any blister or pressure points throughout the 42kms race.
Don't do as I do though, my advice is to definitely break in your shoes before an event.
So, thoughts on the shoes?
I found them to be lightweight, thanks to the ultra-light FlyteFoam cushioning system. In addition the breathable upper material was ideal for the hot conditions we experienced.
The Otter route features a lot of streams and river crossings and the drainage system of the FujiTrabuco Sky proved amazing here. After doing a crossing it would just be a few minutes before the shoes and my feet were dry again.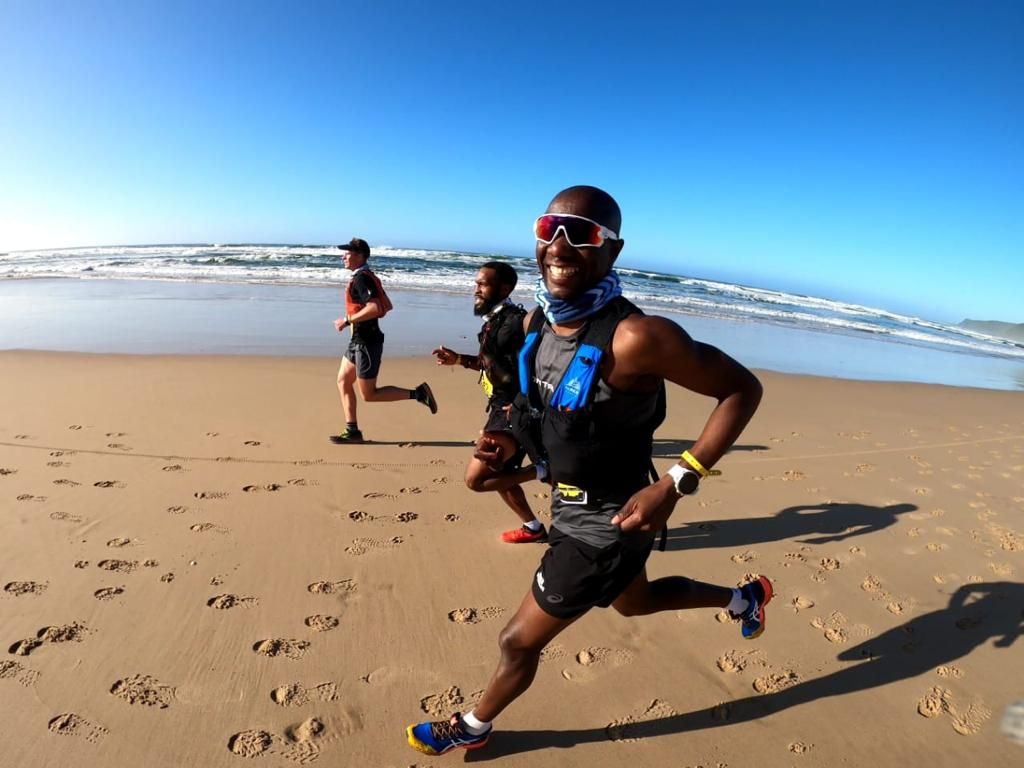 The sandy sections also didn't prove any match for the FujiTrabuco Sky, because of the reinforced upper sand didn't get anywhere near my feet.
As mentioned earlier, you cover a multitude of different surfaces on the Otter route, from sand, to water crossings and sharp rocks, thorns and very some very slippery sections. The Asics grip rubber was incredible and I felt confident in my footfalls throughout.
Overall I enjoyed my first attempt (5hrs 35 minutes) at @ottertrailrun2020 because the shoes were incredible.
MORE
Learn more about the FujiTrabuco Sky here, and read about Jani du Toit's Otter experience, here.