Finding the best walking shoe for you is important, to maximise your comfort without sacrificing durability or stability.
No matter what the pace or intensity, you want high-performance walking shoes that will protect your feet and take your workout to the next level.
The best walking shoes will feature cushioning technology for shock absorption, increased outsole durability and breathable uppers. Ideally, you want lightweight and comfortable walking shoes that are endorsed by Podiatry New Zealand or recommended by your health care professional.
Do you need special shoes for walking?
The heel-to-toe movement of walking varies greatly from the explosive action of running. If you're frequently walking rather than running, you'll want walking shoes that are designed to support the biomechanics of your feet and lower limbs as you walk.
ASICS walking shoes feature lightweight FLYTEFOAM™ cushioning for a softer footstrike and smoother transition from heel to toe. A high-density rubber outsole gives you added durability for a comfortable and purpose-designed shoe to walk in. A PU overlay is utilised in the upper construction to reinforce the material and provide upper longevity.
Are walking shoes good if you're standing all day?
Walking shoes are not only good for fitness walkers but for people who spend a lot of time on their feet all day. People who work in healthcare, hospitality or retail all appreciate comfortable walking shoes that will support their feet in all the right places.
If you want to get through your working day in the utmost comfort, you want walking shoes durable enough to survive daily wear-and-tear and supportive enough to provide lasting comfort for long hours. That means wearing walking shoes with a sturdy base for stability, good traction and enough cushioning to carry you throughout your working day in comfort.
Is it OK to wear running shoes for walking?
Running shoes are only a good substitute for walking shoes if you're walking a short distance or when completing a predominantly running interval workout. Running shoes are designed for speed, balance and enhanced energy return. Whereas walking shoes are designed for the longer gait cycle of a walk. Walking typically sees an increased ground contact time, and walking shoes help to absorb the impact and offer improved durability for this longer duration.
What is the difference between walking shoes and running shoes?
While walking shoes and running shoes share some of the same features, they differ in design according to the kinesiology of each individual sport. Walking and running engage your feet, joints and muscles in different ways. ASICS Institute of Sport Science have studied these differences in great depth and found contrasts between the gait cycle of walking, running and sprinting.
Walkers typically land heel first with minimum impact, rolling forward onto their toes. Whereas runners will strike the ground with more force, landing farther forward on the foot and with greater propulsion.
These remarkable differences between landing, toe-off, and overall weight distribution during motion are reflected in the way that ASICS has applied shoe technology to each type of shoe, providing specialised designs to support both running and walking shoes:
What walking shoes do podiatrists recommend?
Podiatrists recommend walking shoes that will help protect your feet such as ASICS brand footwear.
ASICS is known for being the Podiatrists' choice in high-performance footwear products. 
ASICS walking shoes go through rigorous testing by kinesiology experts and sports scientists. These experts assess the overall performance and medical benefits of ASICS walking shoes. ASICS walking shoes will also accommodate orthotics if needed. Read more about ASICS medical partnerships here.
Best walking shoes for women by ASICS
Another benefit of ASICS walking shoes is our inclusion of rearfoot and forefoot GEL™ technology for the most comfortable walking shoes for women.
Recommended by podiatrists, all ASICS walking shoes for women feature an improved fit, breathable upper with a PU overlay, high-density rubber outsole, and additionally in the GT-2000 SX added stability along the medial arch for extra support.
WALKRIDE™ FF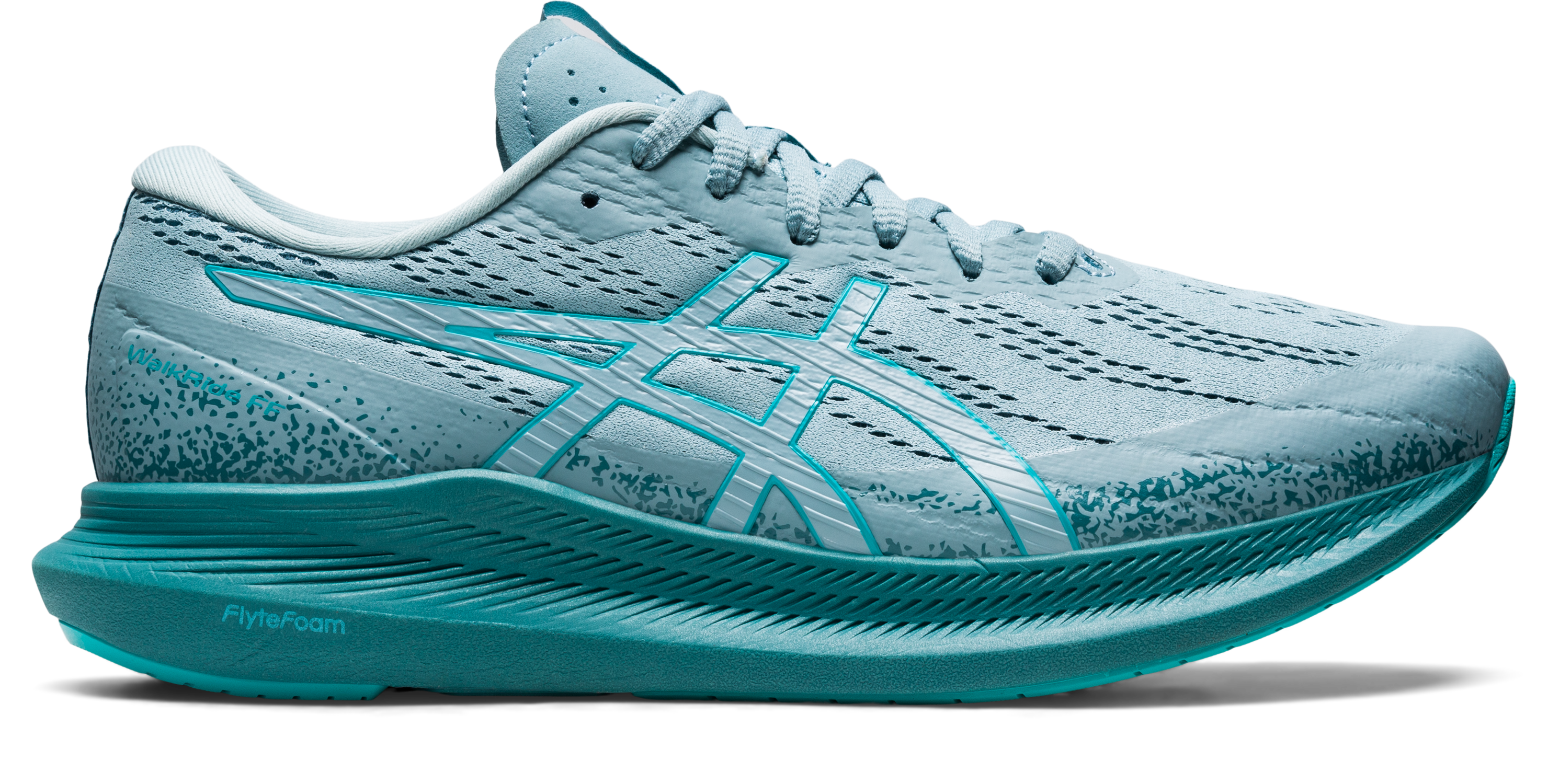 Take your walking workout to the next level with the new WALKRIDE™ FF. Designed specifically for the fitness walker, with GUIDESOLE™ technology and a curved sole that helps you roll through your gait. The WALKRIDE™ FF offers durability and comfort to keep you focused on your steps no matter the pace or intensity.
GT-2000 SX walking shoe
Recommended by podiatrists, the GT-2000 SX women's walking shoes feature 4-way stretch mesh upper with a PU overlay for improved fit and increased longevity. A high-density, solid rubber outsole and shock-absorbing landing zones give you added underfoot stability.
Available in wide-fit options, these walking shoes for women combine cushioning and torsional support to protect your feet and help lessen fatigue during your longest walks.
Best walking shoes for men by ASICS
ASICS men's walking shoes are designed for superior comfort, durability, and stability. Recommended by podiatrists, ASICS walking shoes use multi-density cushioning for a boost of comfort and lightweight impact absorption.
Men's WALKRIDE™ FF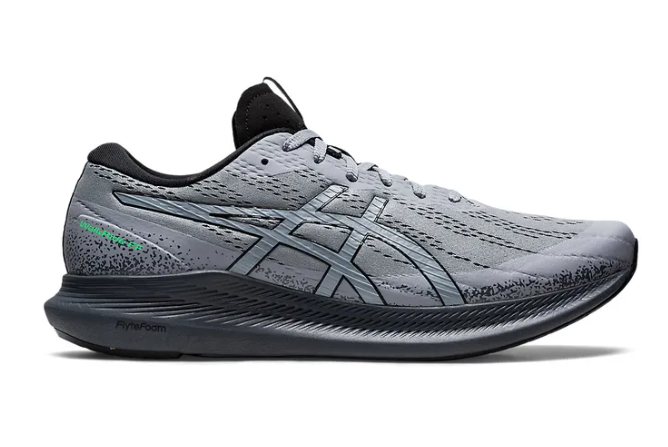 ASICS new WALKRIDE™ FF was designed specifically for the fitness walker, with GUIDESOLE™ technology and a curved sole that helps you roll through your gait. Offering durability and comfort, the WALKRIDE™ FF keeps you focused on your steps, regardless of the pace or intensity.
GT-2000 SX walking shoes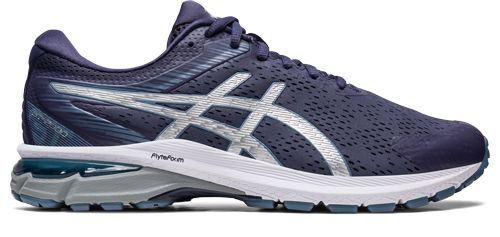 With a wider base for extra stability during the longest and most gruelling walks, the GT-2000 SX men's walking shoes deliver lasting comfort and durability. Designed to enhance the heel-to-toe action of your feet when walking, ASICS men's walking shoes feature DUOMAX™ technology that works with our midsole TRUSSTIC™ system to help reduce overpronation and stress to your foot.
Combined with ASICS GEL™ technology, the GT-2000 SX men's walking shoes give you comfort, cushioning and control for a more comfortable stride, also suitable for use with orthotics.
Interesting in learning more about walking and how it differs from running? Read more on our blog in our article Walking vs Running: Which is right for you?