Inspired by the way you move.
Hundreds of technology-led discoveries, inventions and advancements have been integrated into ASICS footwear and apparel from analysing natural movements and actions for over four decades.
FLYTEFOAM™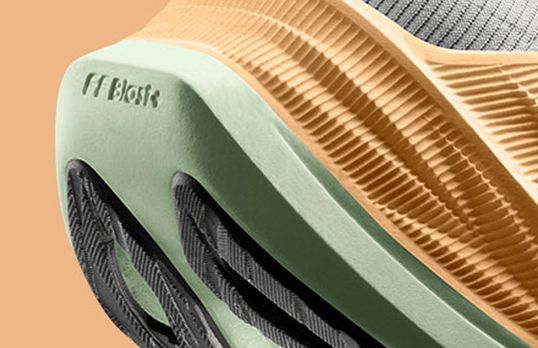 Technology
Lightweight and Responsive
FLYTEFOAM™ Propel technology helps deliver an additional spring in every step you take. The lightweight foam construction solves for less drag and greater spring and toe-off to keep you moving naturally and comfortably. Our revolutionary new elastomer creates a high-energy return to keep you moving longer.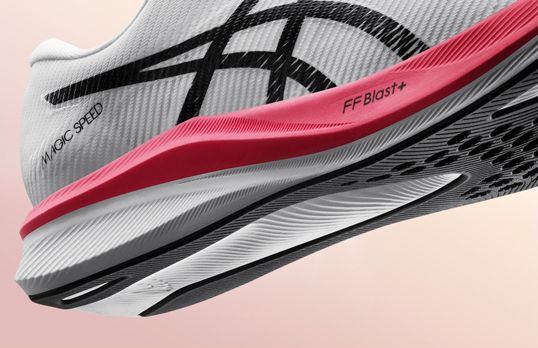 Benefit
How You Feel
Lighter Weight for effortless movement
Elastomer returns energy for amplified spring
More Powerful Stride and unrivalled propulsion
GEL™ and PureGEL™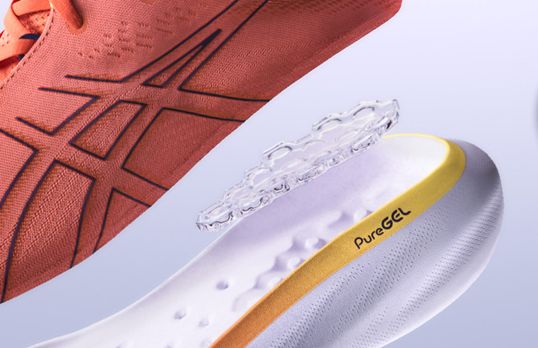 Technology
Placed for Performance
GEL™ and PureGEL™ technologies impact the rearfoot and forefoot by strategically placing gel where it does the most good. Rearfoot placement reduces impact during heel strike and allows for a smooth transition while forefoot placement enhances shock reduction during forward movement.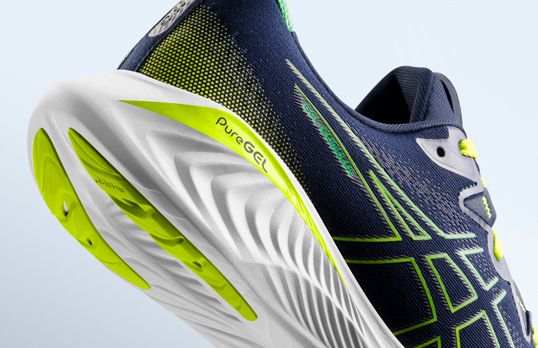 Benefit
How You Feel

Increased Comfort over long distances
Better Stability from strategic placement
More Natural run style for optimum performance
Featured Styles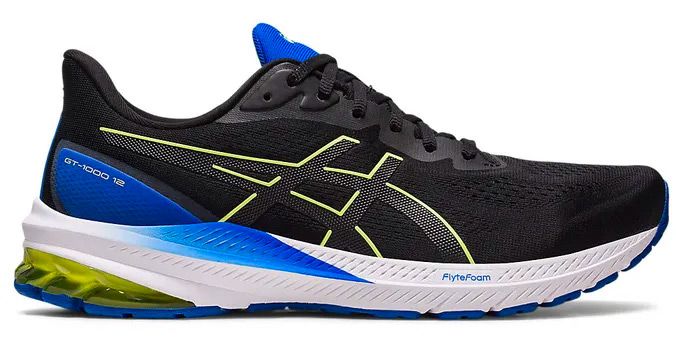 GEL™
GEL™ technology reduces impact, increases shock absorption and is strategically placed for maximum comfort.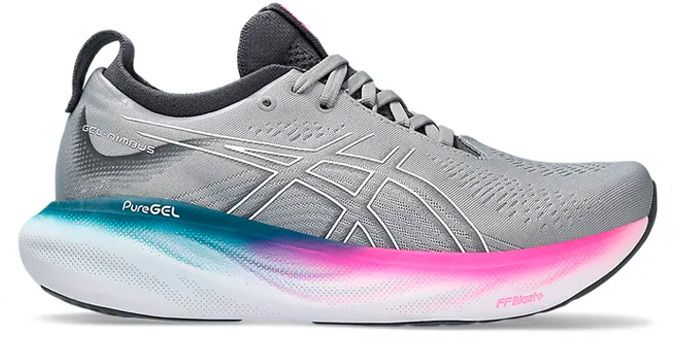 PureGEL™
Positioned in the shoe's rearfoot it offers a softer feel and creates smoother transitions during your stride with impact absorption.
GUIDANCE SYSTEMS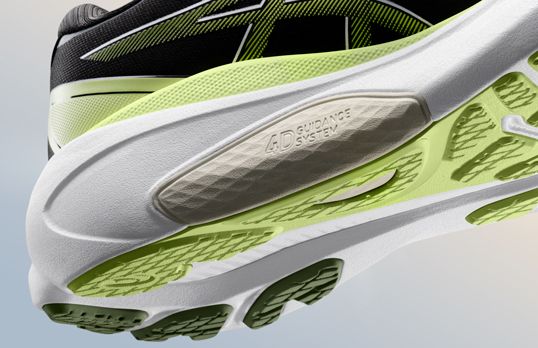 Technology
Support and Stability
Featuring two new and innovative ways of providing support. 4D GUIDANCE SYSTEM™ technology is comprised of 4 components that support runners by adapting to foot movement changes caused by fatigue over the course of a run. An integrated design works with movement of the body providing optimum stability and enhanced comfort when a runner needs it most. The 3D GUIDANCE SYSTEM™ technology is comprised of 3 components that also support runners by adapting to foot movement changes caused by fatigue. The difference between the 4D and 3D GUIDANCE SYSTEMS is the high-energy foam on the medial side of the GEL-KAYANO 30.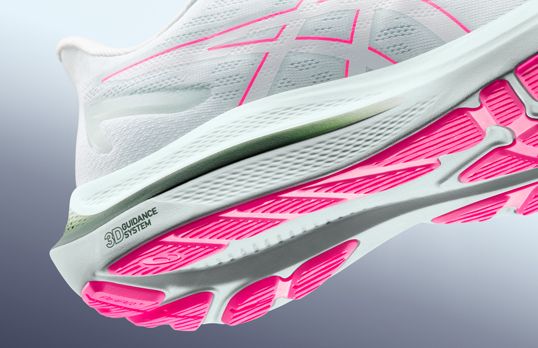 Benefit
How You Feel
Adaptive Stability for the entire duration of a run
Unprecedented Comfort utilising high-energy foam

GUIDANCE SYSTEM 4D feels plush, 3D feels responsive

Smoother Transitions with reduced pressure, a smoother stride

Featured Styles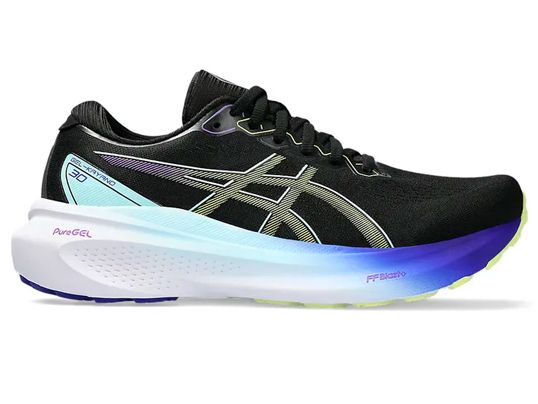 4D GUIDANCE SYSTEM™
Adapts to your unique running style to provide comfort and stability right when you need it.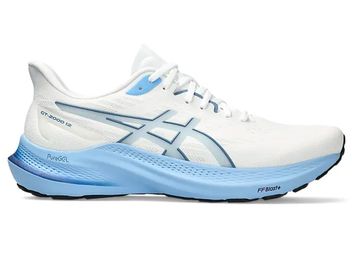 3D GUIDANCE SYSTEM™
A lateral guidance line helps provide advanced adaptive stability for a smoother stride and transition from footstrike to toe-off.
LITETRUSS™
Technology
Structure
LITETRUSS™ technology is positioned under the midfoot area and on the inside of the midsole helping provide stability in these areas. It helps to minimise your foot from rolling too far inward, giving you more durability whilst providing a smoother stride.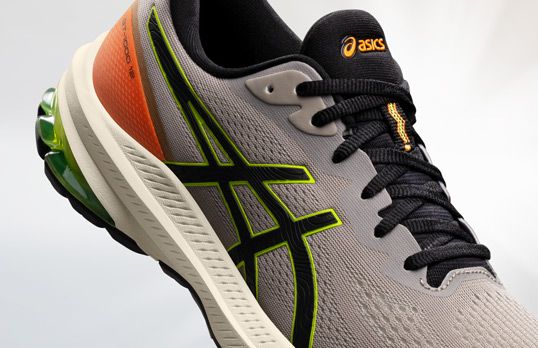 Benefit
How You Feel
Improved Stability on all types of terrains
Stronger Positive Recoil decreasing running fatigue
Personalized Flexion reduces local pressure
Featured Styles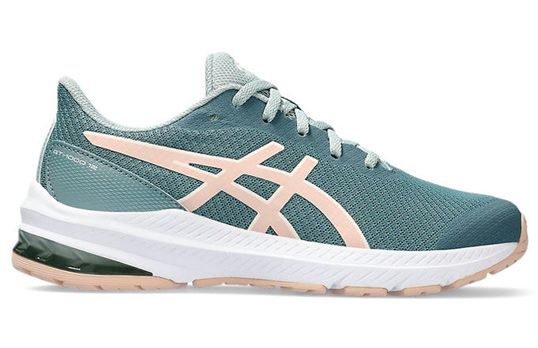 LITETRUSS™
The same trusted support technology designed with a kid's-specific last.