Choosing the shoe for comfort and performance
Having the best running shoe fitted for your feet makes a significant difference in comfort and performance. Technological advancements in shoe technology and a commitment to performance have lead ASICS to the forefront of performance running footwear with an extensive range of different shoes available. Making the most of these advancements in selecting the right shoe for your foot and it's intended purpose is therefore essential to get the most out of your footwear.
"The right fit is vital to the shoe and person performing as one," says ASICS New Zealand General Manager Greig Bramwell. "It's important to take into account a person's unique foot mechanics and their goals as part of the process in getting the best shoes," adds Bramwell.
When the shoe fits
When selecting a shoe for your foot it's important to spend time getting it right says leading podiatrist Monique Ujdur. "The latest research indicates that a person's level of sensitivity has a lot to do with how they respond to different shoes in a fitting. For example, an elite athlete might be super sensitive to a seam as opposed to a weekend jogger so some will notice subtleties a lot more than others," says Udjur.
With over twenty years experience as a sports podiatrist Udjur says that fit equates to comfort which also equates to less chance of injury so getting the shoe right is essential. During a shoe fitting Udjur stresses that it's important to capture both a static position of the foot (in standing and sitting) and a dynamic position (walking or running). This helps in determining what would be the most appropriate shoe for the individual.
Shoe expertise at Running Expert Stores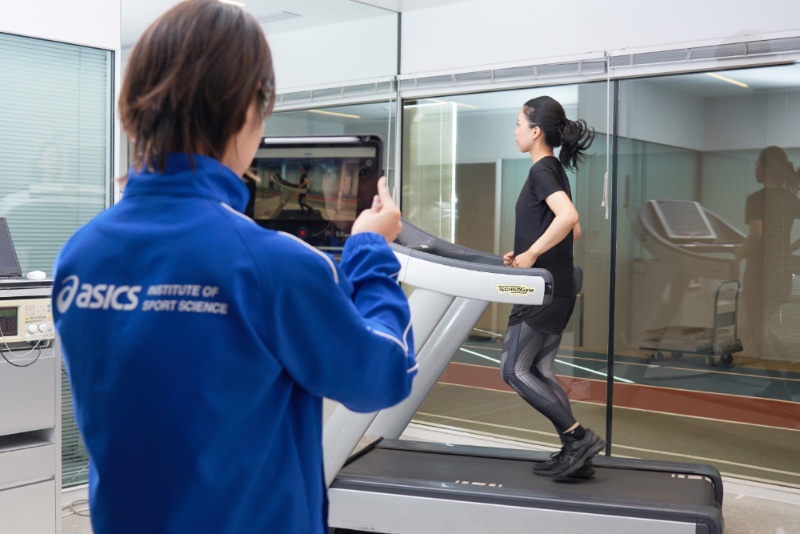 There are Running Expert Stores throughout New Zealand who offer specialist fitting services and gait analysis. Running Expert Stores are specialist running stores that provide a high level of service and stock a wide range of ASICS technical running shoes. Whether you have a narrow foot, wide feet or high arches the team is able to go through both a static and dynamic assessment to source the specific and most comfortable shoe for an individual.
For those not able to access this service Bramwell says there are a few misconceptions about the feeling you should have when selecting a new shoe. "A lot of people fit the shoe with either very little room around the outside of the foot creating a tight feeling," says Bramwell. "Or they do the opposite and select a shoe that is far too big for them as they don't want to feel any upper support around the outside of the foot."
When trying on footwear wearing a sock similar to what you would want to run in and lacing up the shoes is also important. Bramwell suggests, "Generally there should be a thumb width at the front of the shoe once laced, and the upper and heel counter should feel comfortably snug around the foot, not loose or sloppy or too tight."

Defining ASICS technology - different widths and design features
For over 60 years ASICS has been committed to excellence in performance footwear. One of the defining characteristics of the ASICS brand is the understanding that one size and style does not fit all. There are subtle differences in each runner's foot size and running style. This is confirmed through the human attribution research the ASICS team undertakes to understand the nuances in human movement. From a focus on the varying widths of runner's feet to the need to support different gait cycles there are subtle but distinctive features across the entire range. From a narrow fit, standard, extra, and double width, to unique designs built for a foot prone to pronation, overpronation or supination.
ASICS technology and design of the shoes help reduce sensitivity of the foot. Udjur notes that having no seams in the upper and toe box area of the shoe is really beneficial particularly for those hyper-sensitive people like elite athletes who notice the smallest of seams. She adds that the weave in the forefoot of the ASICS shoe is a lot more conforming to the foot than ever which increases the comfort of the shoe.


The extensive ASICS range creates options for individuals to shop and change footwear to make sure you get the right shoe for you. For all your footwear needs and further expert advice on shoe fit check out our latest range on the ASICS Website. Or visit your local Running Expert Store.