A chance for marathon participants to make a difference
Creating a lifetime of opportunities for young people through an active lifestyle is the vision of the John Walker Find Your Field of Dreams Foundation (JWFYFOD) and ASICS New Zealand is incredibly proud to partner with this worthy organisation to help their mission.
ASICS has committed to providing over $95,000 worth of shoes over three years to assist the charity in providing footwear to deserving children.
The JWFYFOD aims to positively impact young people's lives by providing accessible sports and active recreation experiences which promote character development, life-enhancing values, good health and community cohesion.
"Young people in South Auckland really do miss out on a lot of things and they're going to benefit from having these incredible shoes," said Rick Pickard, General Manager of JWFYFOD. "We're really excited about this partnership."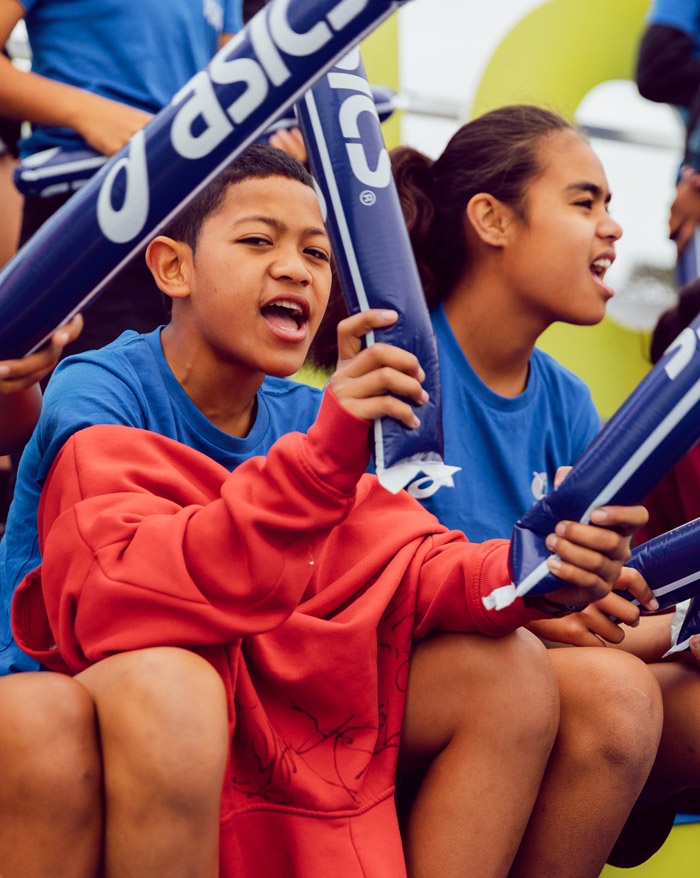 Equally, ASICS is delighted to be able to assist the foundation and champion an active lifestyle. "We share the values of the John Walker Field of Dreams Foundation so for ASICS it's a great fit," says Greig Bramwell, ASICS New Zealand Manager. "We have loved working with the charity to date and look forward to seeing the fantastic young people involved, develop through sport over the coming years to dream big. We're looking forward to handing out their new shoes soon."

Marathoner's pledge their kilometers to the cause
At the 2019 ASB Auckland Marathon all participants were able to 'pledge their kilometers' to assist ASICS in their drive to fit as many children in need as possible with a pair of new shoes. 628 runners donated their km's (1km = $1 towards the JWFYFOD shoe fund) raising over $14,000 worth of shoes for the charity.
ASICS hopes runners and walkers will continue to donate their km's to this worthy cause at the Air New Zealand Queenstown Marathon 2019 (16 November) to push the fund to the maximum amount for the year - giving kids who may otherwise be unlikely to have access to quality footwear the opportunity to own their own pair.
ASICS cheer squad out in full force at the ASB Auckland Marathon
As part of the partnership, JWFYFOD took a team of twenty-five students from Papatoetoe Intermediate to the ASICS cheer zone at the 2019 ASB Auckland Marathon. For hours the group of enthusiastic young people cheered their hearts out and enjoyed seeing people of all walks of life outside and active. Spirits were lifted by the ASICS cheer squad as the half marathon runners battled the last stage of the run and full marathon runners hit the 18km mark.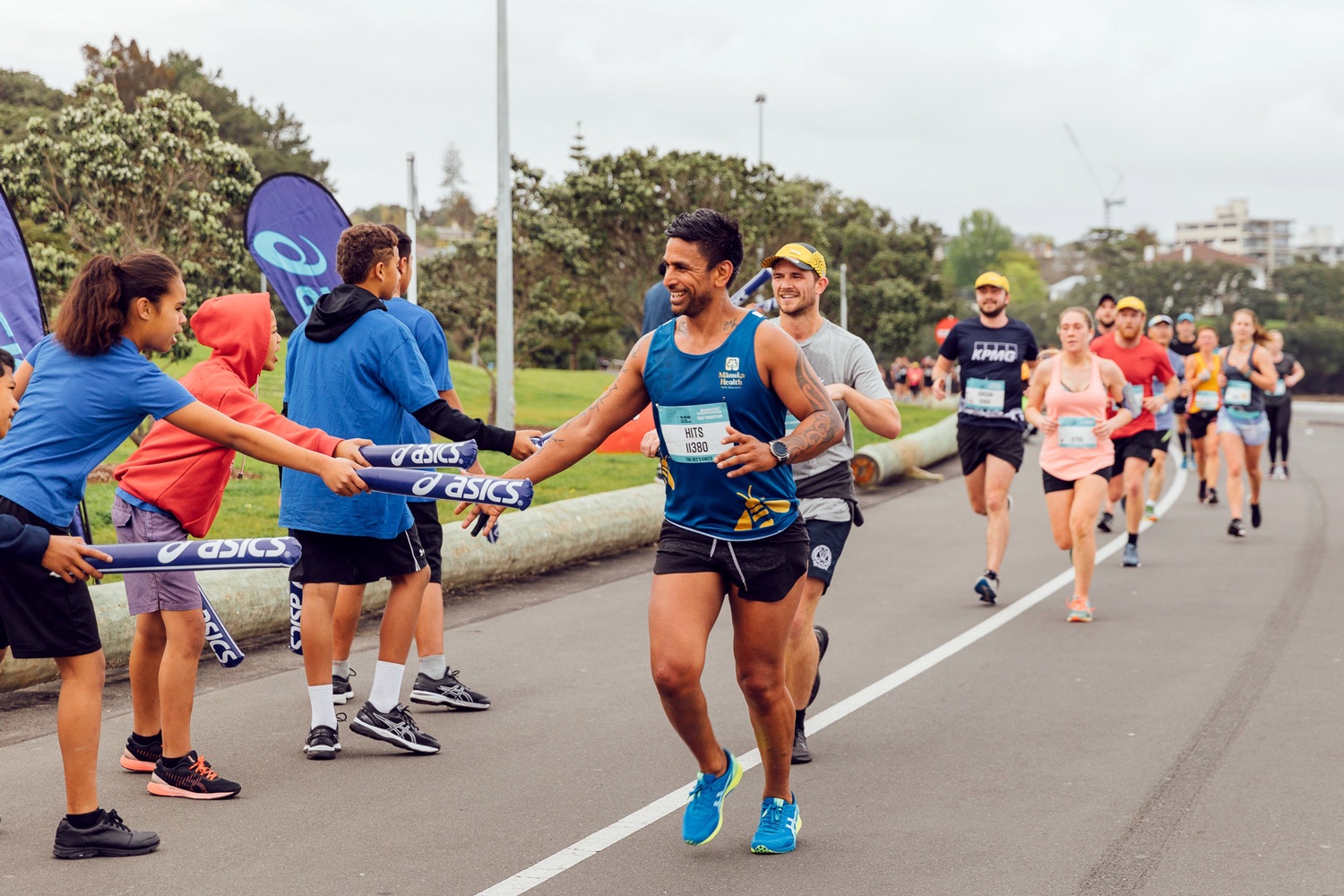 "For the kids today seeing people out here giving it their best and cheering them on at the ASICS cheer zone has been fantastic. It's very important for our youth and at-risk youth to be active especially in South Auckland where childhood obesity is a big problem," says Rickard. "We want to get as many kids active and playing sport - kids in sport, stay out of court." Rickard is passionate about the benefits of an active and healthy lifestyle for both physical health and mental health rewards.
Following the conclusion of the Air New Zealand Queenstown Marathon the ASICS team will deliver the sponsored shoes to selected participants of the JWFYFOD programmes. The giving of shoes will be a celebration of all those involved - young people with happy feet and ASICS in being able to be part of such a worthy cause.
Thinking about participating in a marathon? Learn how to train for an upcoming event with our tips for training and craft a plan right for you.