Happy New Year from the ASICS Team. We hope 2020 is everything you wish for and challenges that inevitably come your way you find courage to face.
A new year provides a chance to start fresh, setting new year's resolutions and goals that can help with your motivation to get going post festive season. No matter your fitness level right now, having new goals to focus on gives direction. With any goal you need action so we've spoken to some of our ASICS Ambassadors to help you create new year's resolutions that you get to work on and complete. With the best of intentions often we find ourselves off track so we have some practical hints on how to overcome obstacles so 2020 can be a great year for you.

An example for us all keeping motivated in the fast lane: Laura McGoldrick
One of NZs most respected commentators, presenters and radio personalities Laura McGoldrick is looking forward to taking time out this festive season after a big 2019. As well as holding down several media roles ASICS Ambassador Laura is Mum to her gorgeous daughter Harley and will spend time over the summer working at cricket and supporting her husband Black Cap Martin Guptill. Laura enjoys staying fit through F45 classes and running after her busy toddler at the cricket grounds around New Zealand.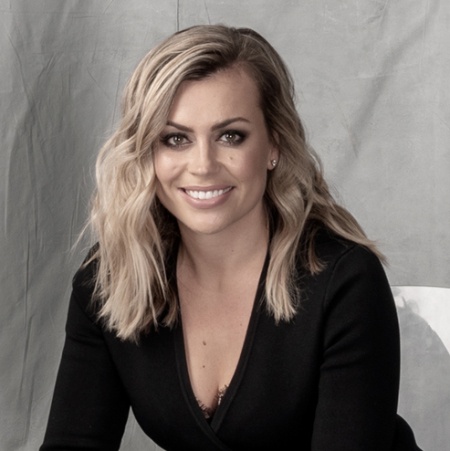 What's one tip you have for keeping your New Year resolutions?
A tip for keeping to your New Year goals - make it a realistic resolution, don't set yourself up to fail. So instead of, "I want to lose 5kgs" - make it, "I'm going to exercise 4 times a week and make better choices with food."
What's one thing you're striving for this year?
This year I'm striving for an extension of last year to be honest, which is prioritising my fitness. Last year I learnt how important exercise was for my mental health and I have loved it and learned so much about myself through it.
How do you stay on track with your goals?
I stay on track with my goals by writing things down. I like to keep a diary of where I'm at but also what I'm grateful for. We always get so busy with work and kids and life we forget to stop, take a breath, and be grateful for all the good things in our lives.
What do you tell yourself or do when things aren't quite tracking the way you want?
I am always learning about how best to talk to myself when things aren't going the way I want. But right now what works for me is, "Just do the next right thing." I'm pretty sure I got that from Frozen 2, but it's working for me!


Making yourself accountable to hold you to your goals: Richie Hardcore
As an educator, keynote speaker and activist for violence prevention, masculinities, mental health and wellness Richie Hardcore is on a mission through his own experiences to help others. ASICS Ambassador Richie is also a retired multiple New Zealand Muay Thai champion, and now works as a coach and personal trainer. After making waves in 2019 Richie is looking forward to time with loved ones over the Christmas period to recharge and refresh for a another big year helping others develop as better people in 2020.


What's one tip you have for keeping your New Year resolutions?
I think there's a lot to be said for declaring your goals publicly, that keeps you accountable. Also, try and surround yourself with positive people who want to keep growing as life goes on. That way you can feed off one another's approaches to achieving things, and support one another when things get hard.

What's one thing you're striving for this year?
I'd like to keep reaching people in different countries with my work about healthy masculinity, so if I could speak in a country that's not Australia or New Zealand, I would love that opportunity.
How do you stay on track with your goals?
When I'm aiming for a goal, I try and make my progress incremental. I've run a couple of marathons, I didn't get them done by stepping out the door and blasting out 42kms on my first effort. I built up the distance like any runner over time, and pulled back when I needed to. I apply the same attitude and approach to any goal. If I put in the work bit by bit, piece by piece, all things going to plan that's going to add up to a successful outcome as an end result.
What do you tell yourself or do when things aren't quite tracking the way you want?
There's a saying in recovery circles, "this too shall pass", and I think that's something I try and keep in mind. I've been through a lot of painful and difficult things whether as an athlete or in my personal and professional life, and I've come through them all, and while they hurt at the time, they all made me a better person. I aim to keep that in mind when things go wrong.


Balance is better with leading dietician, business owner and Mum: Claire Turnbull
As a dietician Claire Turnbull's goal is to help make it easy for people to create healthy, happy and balanced lives. Through her nutrition business, Mission Nutrition, and work with the Healthy Food Guide magazine, motivational speaker, author, and ASICS Ambassador Claire leads by example in prioritising her health and fitness both for her physical and mental health. Mum to two busy young boys, Claire is a bundle of energy with a zest for helping others achieve a healthier life and is looking forward to filling her own cup this festive season heading into a big 2020.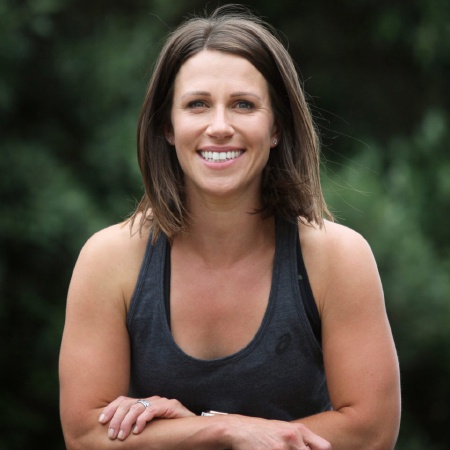 What's one tip you have for keeping your New Year resolutions?
Rather than having a whole list of goals, focus on one or two things that are realistic and feel like they will be fun or at least not soul destroying to do! Also, be mindful of the words you use when you are choosing a goal, go with something positive. So rather than, "I will lose 10kg and have less chocolate at night," (which sounds painful right?!!). Reword your goal to be along these lines: "I will feel great wearing my favourite dress/jeans/sports gear by March and have herbal tea after dinner."
What's one thing you're striving for this year?
To improve the balance in my life. I have 2 and 5 year old boys who are full on. That, along with running two businesses and my family not being in NZ to help means life can get a bit crazy at times. My goal is to create more protected time with my boys and upskill my admin team to take on a few extra tasks and outsource a few more things! Oh, and to go wakeboarding at least once!
How do you stay on track with your goals?
I write my goals in my 'It's a Beautiful Day' diary that I created specially to help people keep on track with their health and wellness goals.
What do you tell yourself or do when things aren't quite tracking the way you want?
Ups and downs are all part of the process and opportunities to learn from challenges! Life isn't meant to be perfect and if you smashed your goals every time, you probably aren't learning and growing. Not getting it right can be a really good thing sometimes if you are able to learn from the lessons.


Keeping on course with a former track athlete and retired Olympian: Sarah Cowley Ross
New Zealand Olympian, sports journalist, qualified physiotherapist, celebrant and health and wellbeing advocate, Sarah Cowley Ross is looking forward to summer at the beach with her family reflecting on a big 2019. Sarah's mission is to inspire health, performance, and love through the different work she does. For Sarah who has been an ASICS Ambassador for 20 years, the holidays will involve some form of family fitness with her three time Olympian husband Angus and young kids, Max and Poppy.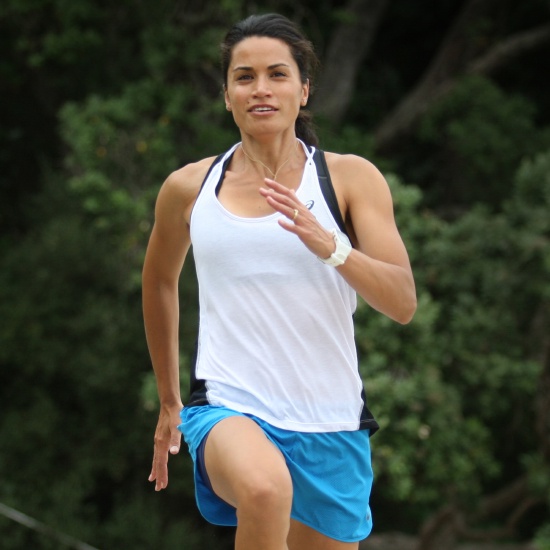 What's one tip you have for keeping your New Year resolutions?
I'm a big fan of goal setting and I treat New Year resolutions just like goals. Best tip I have is not to overcommit to too many goals - I've certainly been guilty of this in the past! You don't need to conquer the world and run yourself into the ground but I do find resolutions give you focus and motivation to get going. Choose quality over quantity which you often find isn't your best work. This year my resolution was to #nevermissamonday and I'm stoked to say I completed it. I find the flow on effect from doing one thing really well pervades into other areas of your life and you aspire to be better at many other things.
What's one thing you're striving for this year?
I'm coming out of retirement and going to give triple jump a go at New Zealand Track and Field Nationals for one more time. My goal is to stay in one piece to be able to find out what my potential is in this event and really fun with the process of being back in the arena again.
How do you stay on track with your goals?
For me, the motivation to stay on track always comes back to my 'why'. When you have a strong why, you will do the work you need to particularly when no one is watching. My why is my love for my family - empowering me to build on the courage of both my grandparents to immigrate to New Zealand paving the way for generations to come. Family legacy and being an example to my own children is hugely motivating for me.
What do you tell yourself or do when things aren't quite tracking the way you want?
Have an epsom bath with a quick headspace meditation and wake up the next day knowing the sun will rise. See your setbacks as opportunities for growth.


Looking after yourself so you can look after others: Lorraine Scapens
After helping thousands of women through her Fit Mum exercise programmes ASICS Ambassador Lorraine Scapens is happy to have summer arrive and the opportunity to be outside with her active family. A personal trainer with over twenty years experience Lorraine is passionate about helping women exercise safely while pregnant and following birth. As a Mum of three girls the former age group triathlete prioritises her health to ensure she can help others with their physical and mental health to cope with the demands of motherhood and life.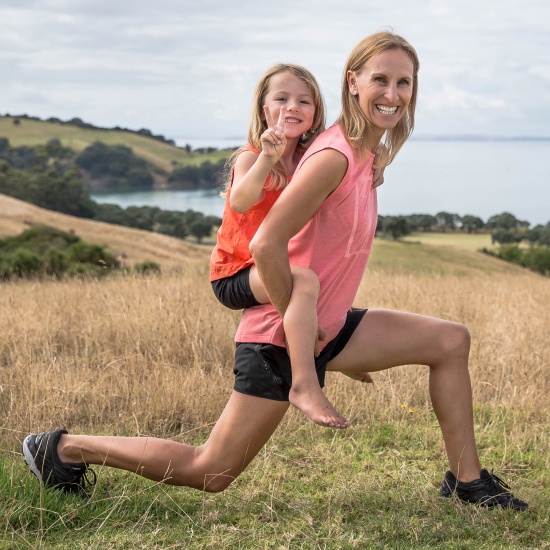 What's one tip you have for keeping your New Year resolutions?
We have to keep our goals realistic to achieve them. As a coach and personal trainer, I would always ask my clients how much time they have each week to train to complete their goals? From there, we would draw up a plan. Setting smaller short term goals each week/month also helps to motivate and is often a better way to maintain focus on the main goal.
What's one thing you're striving for this year?
I want to be able to run continuously for 30 minutes, which doesn't seem like much, especially as an ex age group Triathlete!
How do you stay on track with your goals?
To stay on track with my goals, I have to make more time to focus on strength training. After more than two years injured and rehabbing a severe back injury, improving muscle strength is a priority.
What do you tell yourself or do when things aren't entirely tracking the way you want?
As a busy mum and business owner, I have learned not to be too hard on myself when things don't go to plan. It's just how it is. Life is very different from when you only have yourself to focus on. With focus and dedication, you will reach your goal. It doesn't matter if its a few weeks late or even a couple of months from the original time set. Setbacks actually help you to re-focus and plan better.


Making 2020 work for you
Whether you make a New Year's resolution in 2020 or not, the team at ASICS wish you all the best for what the new year brings to you and your family. It's too easy to compare to others but all you need to do is be the best version of you. We hope you treat your setbacks as opportunities, you achieve what you want to with a renewed determination to do better for you, and most importantly you enjoy the journey along the way.
Have a wonderful 2020 and happy feet wherever the year takes you.