Netball can be a hard sport on players' lower limbs, and that in turn is the same for the shoes players wear on the court.
Extreme sideways movement is required for multiple changes of direction which running shoes aren't designed to handle. The stability required in a netball shoe is extremely important to keep your foot stable on the midsole and outsole to help you play at your best and assist in the prevention of injury.
How do I Choose a Netball Shoe?
Choosing the right netball shoes for you will depend heavily on how you move on the court and what needs you have for your netball shoes. ASICS netball shoes are built for different player characteristics, with different features to help you play at your best. You may do a lot of running on the court and are looking to improve your speed with a netball shoe that has a silhouette mimicking a running shoe. You may be more likely to turn and pivot on the court than other players and wanting a shoe that will provide more stability. You could want a hybrid of both, providing medium level support and lightweight cushioning.
Head into your nearest ASICS store for a personalised fitting service. One of our helpful staff can you assist with finding the netball shoe right for your foot and playing style on the court.
Do you need special shoes for netball?
The short answer is yes! If you play netball often, your risk of lower limb injuries such as knee issues or ankle injuries are higher. You'll want a shoe that supports your natural foot movements on the netball court. Look for a netball shoe that has supportive features like slightly wider platforms and an outsole that wraps up over the edges of the midsole. This will give a little more protection for the player in times of trauma, provide stability for fast direction changes, and assist in the prevention of injuries like inversion ankle sprains that are common on the netball court.
Do Kids Need Netball Shoes?
Some might say that it's more important for children's developing feet to be supported and protected with correct shoes for playing netball. While many kids may play netball in their everyday running shoes, running shoes on the market often use poor quality materials with little support in the outsole and upper. Platform stability is the cornerstone of ASICS netball shoes for kids, and we pride ourselves on the technological features of our kids netball shoes to protect the young athlete.
What Makes Netball Shoes Different?
Netball shoes are designed to handle the severe side to side movements players make on the netball court, with features that provide stability and keep the foot on the platform. The width and shape of the outsole differs from running shoes, with a midsole less prone to distortion. The rubber outsole is shaped differently on a netball shoe, going up and over the edge along the midsole, protecting the edge from collapsing when sharp pivot movements are made.
Can I Wear Running Shoes for Netball?
How your foot moves when playing netball is different to how it moves when running, so the shoes that you wear need to be different. One of the downfalls of wearing a running shoe to play netball is that running shoes were built for movement in a linear motion forward, using materials that are not durable for abrasion or cross lateral movements. Wearing a running shoe to play netball can seem like an ideal solution, but by not wearing a netball shoe the player opens themselves up to greater risk of injury.
How long do Netball Shoes Last?
It is no secret that netball is one of the most punishing sports on footwear and the lower limbs. When it comes to the comfort and durability of your ASICS netball shoes it is vital to consider two very important factors: your technique and the surface that you are playing on. Identifying these will help you to purchase a shoe that is going to feel better and last longer.
The Best ASICS Netball Shoes for 2023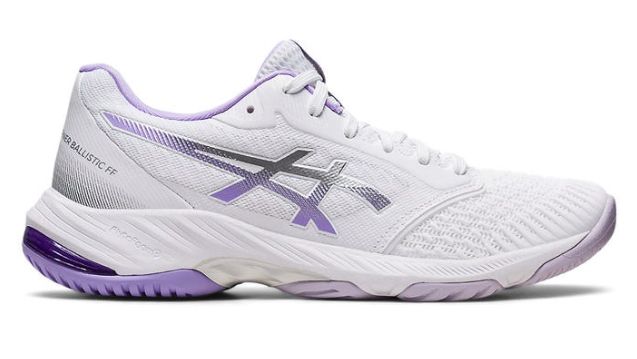 ASICS have brought to this new model a higher heel drop of 15mm to give additional heel cushioning and in the forefoot we have introduced the unique netball forefoot flex of the X-groove in the outsole. Very similar feel to the SUPER but with that added cushioning in the heel and slimmer lines for a tighter fit. Available in both LO cut and MID CUT (MT) upper versions. The only netball shoe in our range that is a shared project with our European colleagues for volleyball.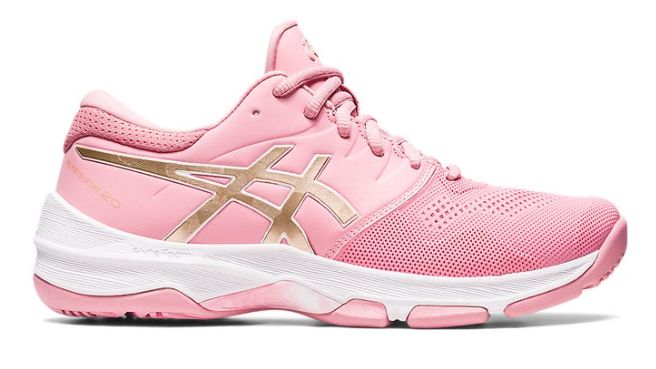 For the player who is demanding on their shoes, requiring more durability and protection from stress that the lower limb is likely to encounter in netball. For those who wish to feel stable on the platform and endeavour to protect from edge collapse.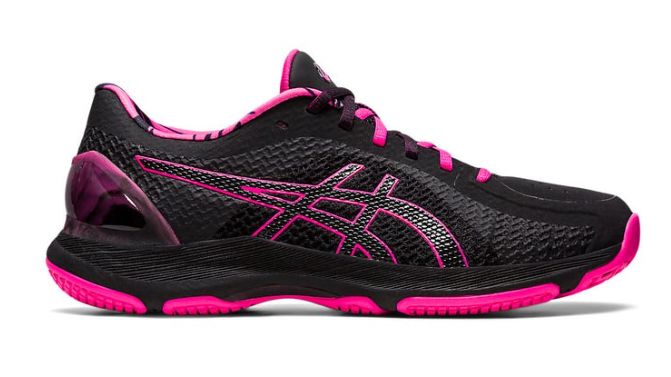 The great hybrid version of the PROFESSIONAL and NETBURNER 20, this shoe gives great support where it is needed for netball and then great forefoot flexibility. The added benefit of this shoe is the unique X-groove in the forefoot to allow release in multiple 360-degree directions.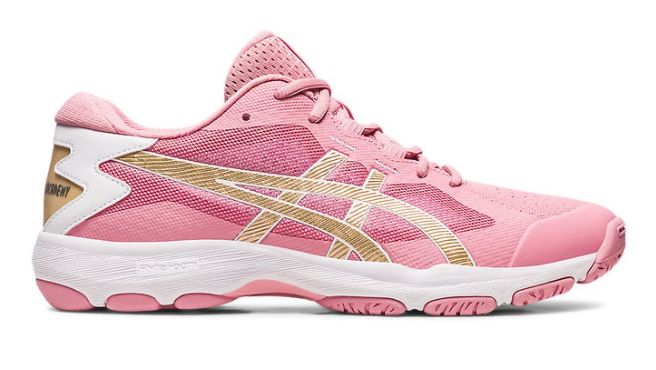 This shoe is for younger players who want many of the above the line features but are just starting on their netball journey. A great all-rounder shoe that has that fast image of the PROFESSIONAL but with added protection for young players.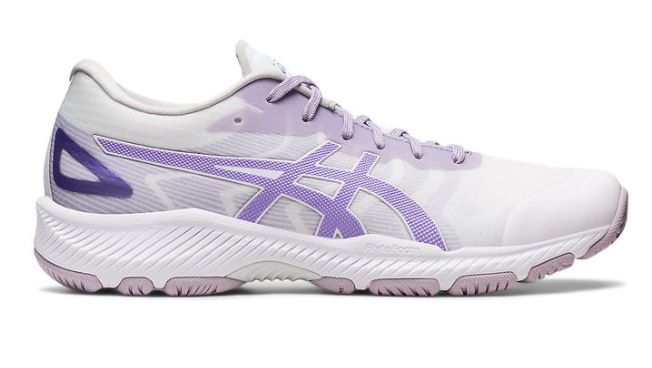 Ideal for a player looking for that feel of a running shoe, super lightweight, but the added benefit of being much more supportive to the game of netball than a running shoe. The lightest shoe in the ASICS Netball range!
Learn more about the ASICS Netball range on our site and shop the collection.
Article Written By: Dr Chris Bishop PhD, Podiatrist, Fellow at Australasian Sports Medicine Federation, and Director of Biomechanics at The Biomechanics Lab