Rachel McCann is on a mission to help athletes reach their greatest potential with mental training and mindfulness techniques. Through first-hand experience along with a diploma in positive psychology and wellbeing, she guides athletes by teaching them ways to thrive under pressure and handle stress. An athlete herself, playing professional field hockey for the New Zealand Black Sticks, she has an inherent understanding of the demands professional sport has on an individual mentally. She's found a perfect outlet to share this information in her podcast, The Happy Athlete, where she talks with other athletes about topics surrounding mental health and their sport.
We sat down with Rachel to get some quick-fire answers on how she goes about achieving a sound mind in a sound body.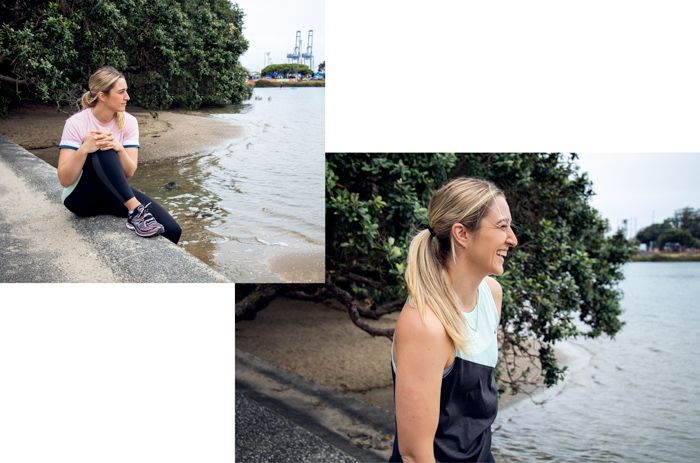 Morning, lunchtime, evening runner?
Morning
Favourite post-run snack/meal?
A smoothie made up of milk, frozen banana, blueberries and protein powder. YUM!
Outside of your shoes, what's one running essential you can't go without?
Music - running is always better with some tunes or a good podcast.
Best piece of running advice you've ever received?
"Rest at the end. Not in the middle." - Kobe Bryant
Running Solo or Running in a group?
I love both! Running alone is great to clear my head and have some "me" time, but equally, I love getting out there and running with friends. I love competition! If I'm really feeling game I will run with my brother, but he is quick so I regret that almost immediately.
Music, Podcast, or your own thoughts? What are they?
Oprah's Super Soul Sunday and Lewis Howes' School of Greatness are my two favourite podcasts. I love to learn while I run! But also some Fleetwood Mac on the playlist keeps me going.
In 3 words how would you describe yourself as a runner?
Go hard or go home. (Sorry that was 5)
Favourite running route in NZ?
I love running around Lake Wanaka when I'm down there.
Running distance a week?
Hockey training is about 30-40km each week. Depends on the loading for that week and what training phase we are in.
I run because….
I love being fit and active.
Where does your mind tend to wander while running?
The pain haha! Just kidding, but also not. I like to learn while I run, that's why I love listening to podcasts.
What's your #1 way for maintaining a sound mind?
Meditation, gratitude, connection with friends, exercise & getting enough sleep. For me it's not just one thing. It's about doing lots of small things on a daily basis to look after my mind.
Favourite ASICS shoe?
GEL-Kayano running shoes are the best! So comfy.
Rachel knows exactly how improving mindset can better her ability to play. With the main focus in sport weighted so heavily on the physical, strengthening the mind can often be forgotten. By turning inward and practising mental techniques, athletes can improve performance on a greater holistic level.
"I've always been interested in how to perform at my best, but also how to help other people perform at their best. I got into mindfulness as a way of dealing with pain and injury I had. After discovering mindfulness, I was like, "Wow, why do more young athletes not learn about this earlier in their career and start practising it?" So that was sort of the inspiration behind it. With the Happy Athlete I started just talking to other athletes about what they do and how they train themselves mentally."
"I think in sport, you learn you can get your physical to a certain level and your talent to a certain level and then it just becomes a mental game."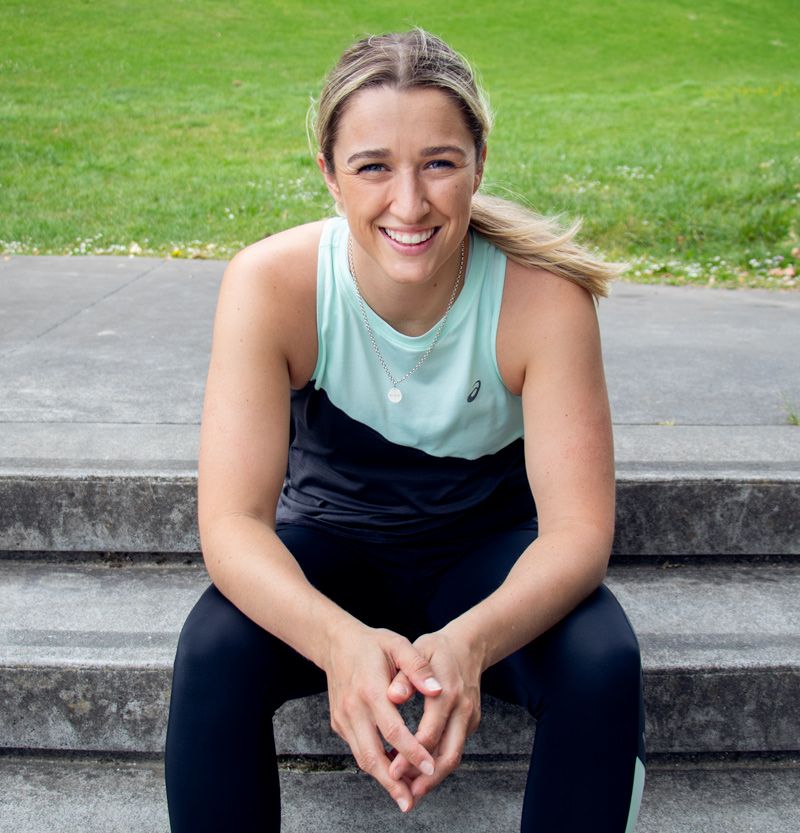 For people new to mindfulness exercises and meditation, she shares her best tips for making it a practise. "Just start would be the first bit of advice - but a great piece of advice that I was taught from a meditation teacher is to sit every day at the same time, no matter how you feel. Whether you feel good, whether you feel bad, whether your mind's going crazy, whether your mind's super still, just sit. Even if it's for a minute and each day you add another minute and another minute. Try and go for continuity over intensity. It's similar to the gym - if you go and lift a dumbbell for half an hour and you go crazy, it's not going to do much benefit. But if you do that every day over the course of weeks, you do start to see results and it's the same with mindfulness."
Through the ups and downs of playing field hockey professionally, Rachel has discovered how beneficial these mental techniques are. "I've been super hard on myself and that's actually how I found mindfulness really helpful. I did a lot of compassion meditations and now I use that in my sport, it's called the ABCs. Accept, Breathe, and then Choose. It's a way of bringing compassion and acceptance for the moment. If you make a mistake, or even if you do something great, not judging the moment."
Learn more tips to a sound mind in motion in our article Mindfulness and Meditation on the Run.
Interested in learning even more about running? Visit our Knowledge Base for resources on important topics for runners - everything from how to improve your speed or distance to what to look for in running shoes.