Silver Ferns HEAD Coach reflects on the 2019 World Cup Win
Being back in New Zealand for the 2019 Constellation Cup it's clear to Silver Ferns Coach Noeline Taurua that winning the World Cup in July has had a huge effect on netball in New Zealand. "I feel the profile of netball has been really raised by the success of the win in Liverpool. There's a really positive vibe that's happening and a lot of chatter about netball which is amazing."
Following the victory in the Netball World Cup final, Taurua headed straight back to coach the Sunshine Coast Lightning Team in the Australian Suncorp Super Netball Competition. Speaking to her from back in camp with the Ferns and with sell-out crowds for the New Zealand stage of the Constellation Cup, she acknowledges it's clear that netball in New Zealand is enjoying the success of the golden Silver Ferns. "Because I haven't been in the country so much, being back I realise it's massive not only for myself but for the team that we've been able to influence that through good performances out on the court."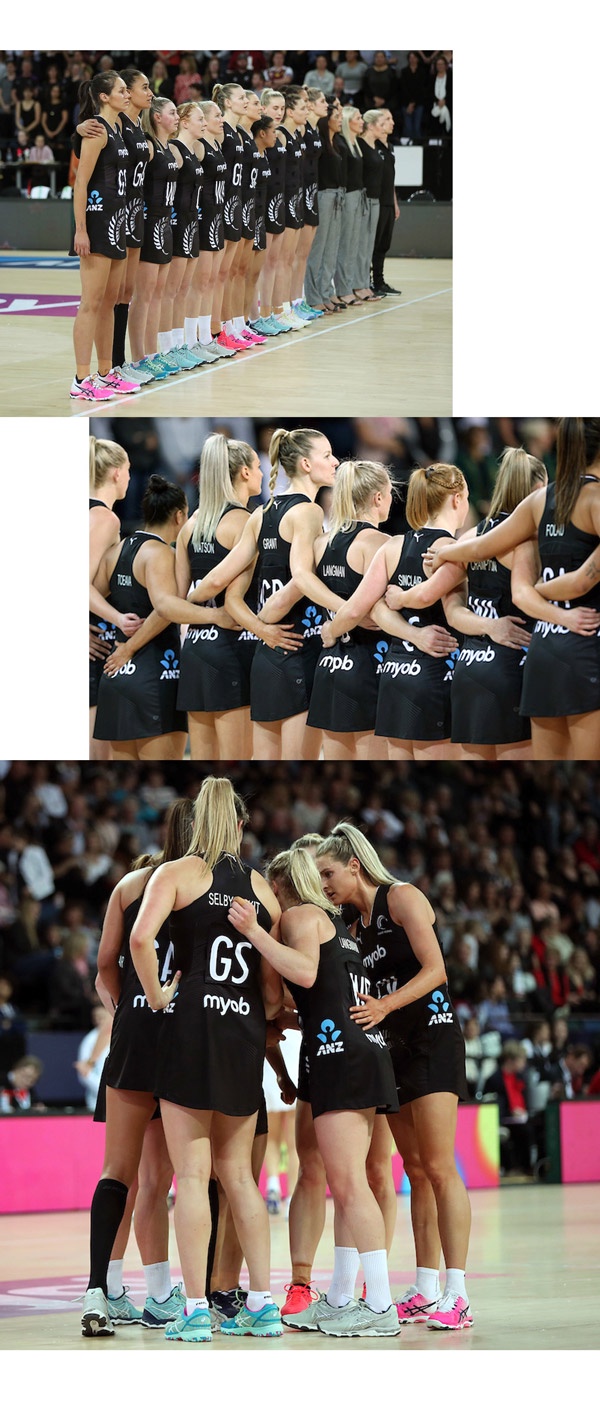 Back to the court for the Constellation Cup
The Silver Ferns won the first game of the Constellation Cup series against the Australian Diamonds netball team in Christchurch last week and then were beaten in the second game against the trans-Tasman rivals in Auckland. The series now moves to Australia for the final two games in Sydney (20 October) and Perth (27 October).
Coming into camp for the series Taurua admits there was definitely an acknowledgment of regrouping following the massive high of winning the netball world cup. "Once we did get together for our first training session it was amazing how fast everyone switched back into our rhythm. It was a feeling of the bands back together and after our first session we were pretty much all back on the boat in the same way in our world cup campaign," says Taurua.
A new era of top performance in Netball
The goal of series for the national team is not only to lift the Constellation Cup which is something that the Silver Ferns have been unable to do in seven years but to continue to build on their mindset of taking the front foot on court and playing with dominance. "It's been a long time since we've lifted this cup. The objective of this series for us is to ride the momentum of the netball world cup, ultilise the routines and strategies that we had in Liverpool that we know were successful but also add something different so that we're not predictable. We want to raise our performance," says Taurua.
"I really want to head into a new era and even though we've got pretty much the same people it's more a mental shift in performance. We want to back what we do and how we do it. We can execute under pressure and we need to continue to develop this to be dominant rather than reactive."
Keep learning and being better
For Taurua the motivation to continue coaching lies in a love of learning and challenge. "When an opportunity presents itself for me it's about what can I learn and how can I take those learnings forward to be better." Building on the team's legacy and taking the learnings from the Liverpool campaign will require some work admits Taurua. "We need to be better. Not just the Silver Ferns Team but netball in New Zealand. Let's continue the momentum and keep people talking about our game."

ASICS are long time supporters of Netball in New Zealand and have the biggest range of dedicated Netball footwear available. If you take your Netball seriously make sure you've got the right gear. Find out more about the importance of wearing a Netball shoe when you're on court no matter what level your playing at.