Whether you're looking for a challenging trail run or a long weekend walking track, New Zealand has some of the most beautiful trails in the world. We talked to ASICS ambassador, Ralph Cabansag about his favourite trails and secured some top tips for your next adventure. 

Ralph Cabansag is an Auckland based endurance sport enthusiast. Ralph's event schedule is hard to keep up with competing in everything from SUP surfing and running to cycling and swimming all over the country. Ralph has a passion for trail running and is our go-to for advice on getting out of the office and into the outdoors.

Ralph's favourite New Zealand trails
Depending on your distance from these trails and your fitness level, these trails can be completed in a day whether you're walking or running. These are Ralph's top three favourite trails.
Te Henga Walkway. Bethells to Muriwai and back. Half Marathon. Beautiful return track hugging the cliff-line between two iconic West Coast Beaches. With usual rough surf and a good breeze, the environment is stunning. Add in the staircase at the halfway point and you've got a serious burner! This trail is one way, so you can go as far as you want. Keep in mind you will have to come back again! The track traverses coastal cliffs with views of lagoons, dunes and O'Neill's Bay. If you haven't done this track before, Ralph recommends lacing up the trail shoes and heading West for your next run or walk. You can find more information on the trail here.
Tongariro Crossing. Tongariro National Park. Half to Full Marathon. Straddling Mount Doom, this track throws you straight into Mordor. Passing electric blue crater lakes, and in the middle of an incredibly indecisive weather system, you're always in for a treat. This track is an iconic New Zealand walk and definitely one for the bucket list. The crossing is a fair distance from most major NZ cities, so make sure you leave with plenty of time to hit the track early. You can find more information on the trail here.
Roys Peak Track. Wanaka. 16km return. Steep inclines to the craziest panoramic views from 1600m worth of elevation gain, then back down for a dip in one of the crystal clear lakes. It's hard to beat the views in the South Island and Roys Peak Track is no exception. This track requires a higher level of fitness and is definitely one you want to complete in the warmer months. You can find more information on the trail here.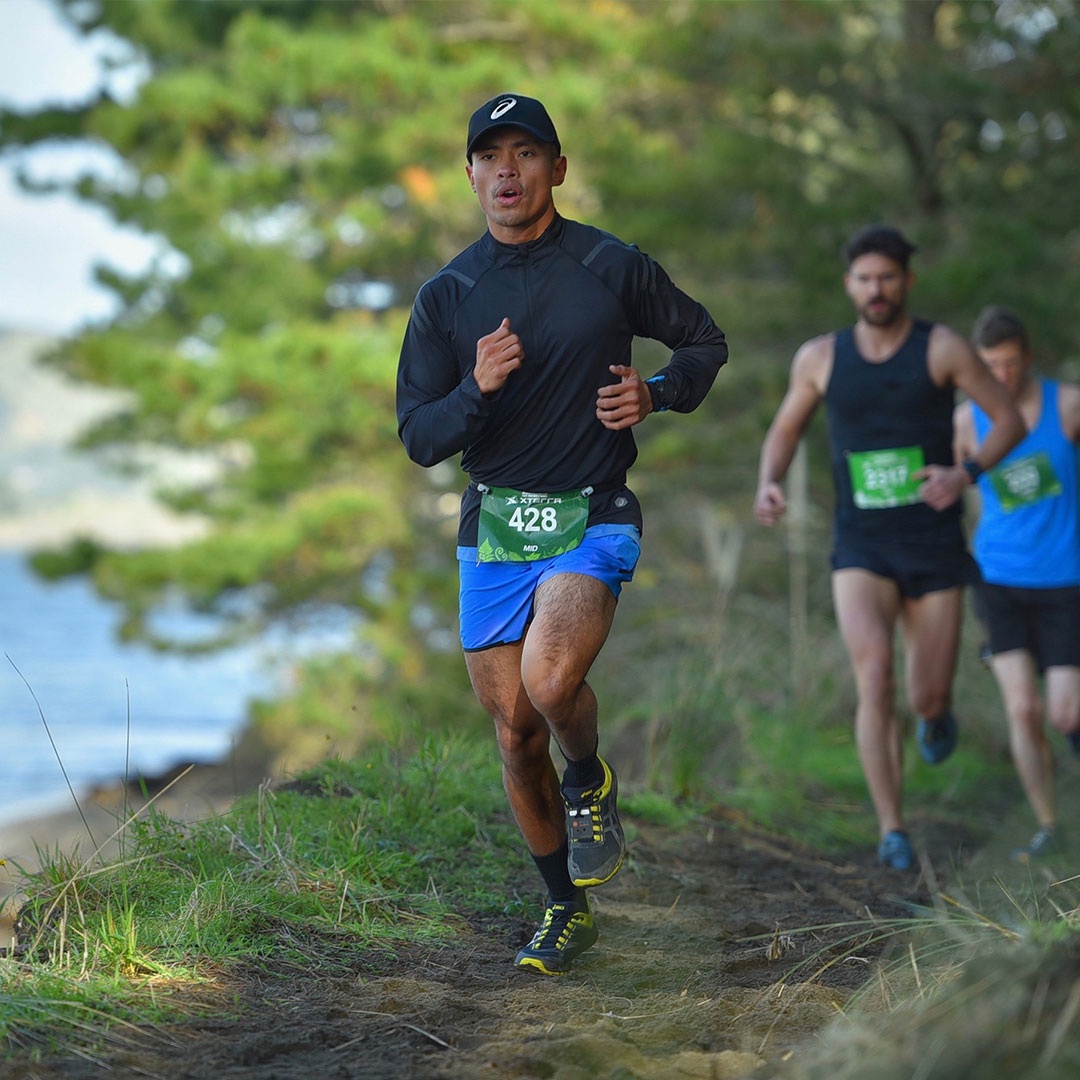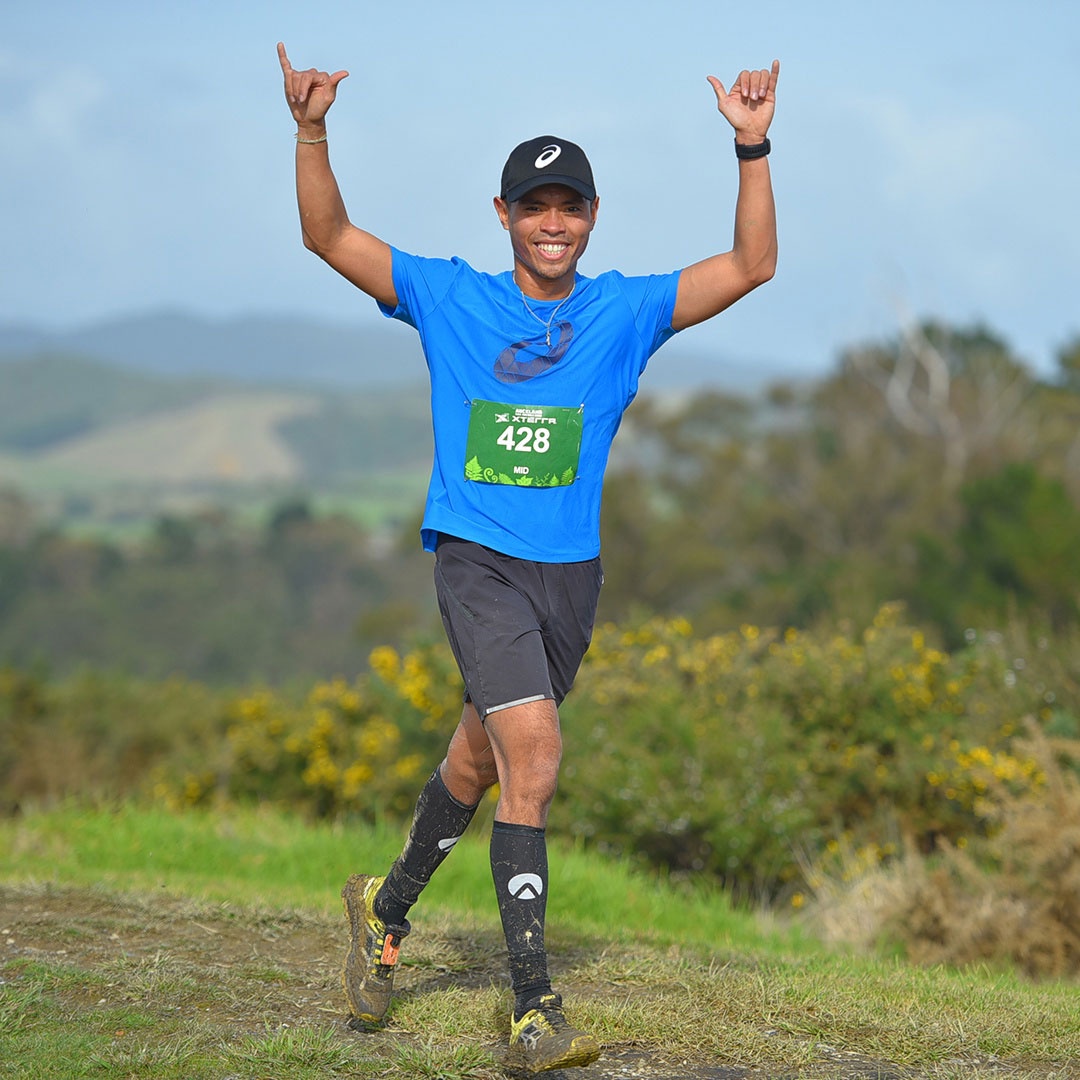 Ralph's top tips for making the most of your day out on the trail

For Ralph, being prepared and keeping safe are essential to ensuring you have a great experience on the trail. Here are his keys to making the most of your trail run or weekend walk.
Always leave before sunrise, especially in Summer. For Ralph, rising early can make all the difference to having a good day on the trail. "The heat can get pretty intense out there, so getting your feet on the track before the day turns thermonuclear is a must. BONUS – NZ has some of the most beautiful sunrises in the world." Set your alarm the night before and hit the road early to ensure you get the most out of the day.
Always take a buddy. Having a friend on the track with you is always a good idea. Ralph recommends bringing someone both for safety and to get the most out of your run. "Things can get pretty hairy, and you always want someone to have your back/push you that little bit extra."
HYDRATION and NUTRITION. "You're not going anywhere without fuel to get you there. So just like putting petrol in the car, pump your body full of the good stuff before and during a long trail." Getting the right nutrition and making sure you're hydrated are critical when in the outdoors. Make sure you've eaten well before you set out. We recommend throwing a Clif Bar in your bag and bringing plenty of water for your next adventure.
Always pack and lay your gear out the night before. "It's good to mentally prepare and excite yourself for the next day and avoid cramming gear into your bag last minute – inevitably forgetting your socks!" Ralph recommends being prepared the night before so you don't forget any of your kit. It also helps with the early morning start!
Do your research and let somebody know where you're going. Before you head out it's important to know as much as possible about your trip. Plan the route you intend to go and the time you expect it to take. Check the weather and track details before leaving and make sure you tell someone where you are and what you're doing.
Getting the right trail footwear

If you're looking at hitting the trail more frequently a good pair of trail running shoes can be well worth the investment. New Zealand trails can be uneven, muddy and full of rocks and roots. A good pair of trail shoes protect your feet and provide better traction.
When hitting the trails Ralph wears the Fuji Lyte XT. He also trains in the GEL-Kayano for longer runs and DS Trainer for racing and speed work.

Does a new trail beat an old favourite?
"The whole reason we love trail running as a community is the inherent sense of adventure boiling away inside of us. Finding a new trail, with new sights and new challenges is what it's all about!"
RUN RESPONSIBLY
In the Auckland region look out for trail closures because of the spread of Kauri dieback. Respect the efforts being made to halt the progress of this disease to New Zealand's beautiful trees by visiting the cleaning station before hitting the trail. All it takes is a pinhead of soil to spread the disease. Avoid going off the track and damaging fragile root systems.

With rough terrain a constant level of alertness is required to avoid tripping on obstacles or slipping. Keep your eyes on the trail, and create a line of travel by focusing four to five steps ahead, planning your steps for the next few strides.
Whatever your weekend walk or trail running adventure looks like, ASICS is passionate about supporting your journey. Shop our trail running footwear and make sure you have the best shoe for your next trail.