My "life in sports" begun when I was 3. We lived in Chicago at the time and my mom took me to dancing classes. I just loved beeing with the other kids, focusing at the task at hand. After dancing came basket ball. Horse back riding. Handball. I loved it all.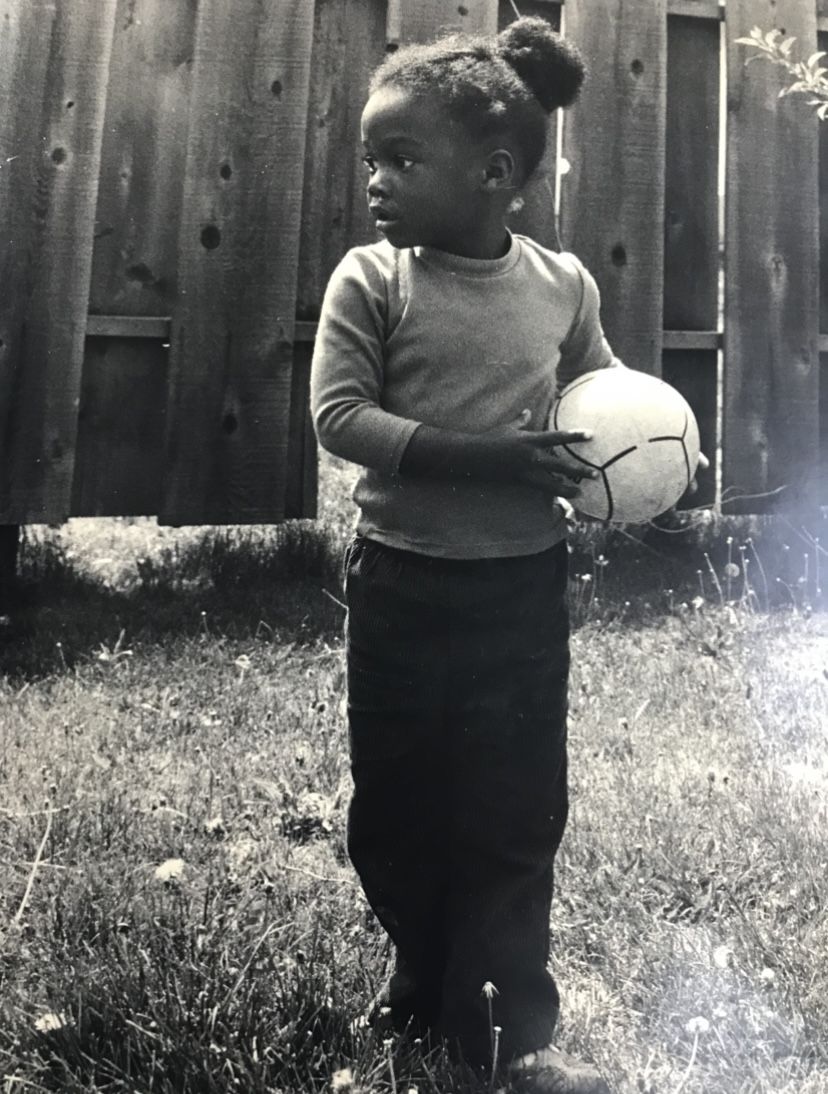 Soon I also got into track and fields but the feeling was just the same. A sense of belonging.
Growing up in a family who moved from country to country almost every other year, my father was a coveted maths professor, that feeling grounded me wherever we went.

As soon as we landed in a new country I couldn't wait to join the local team. The familiar feeling of the tracks beneath my feet, having a coach and team mates always made me feel at home in just a few days. And kick started my social life.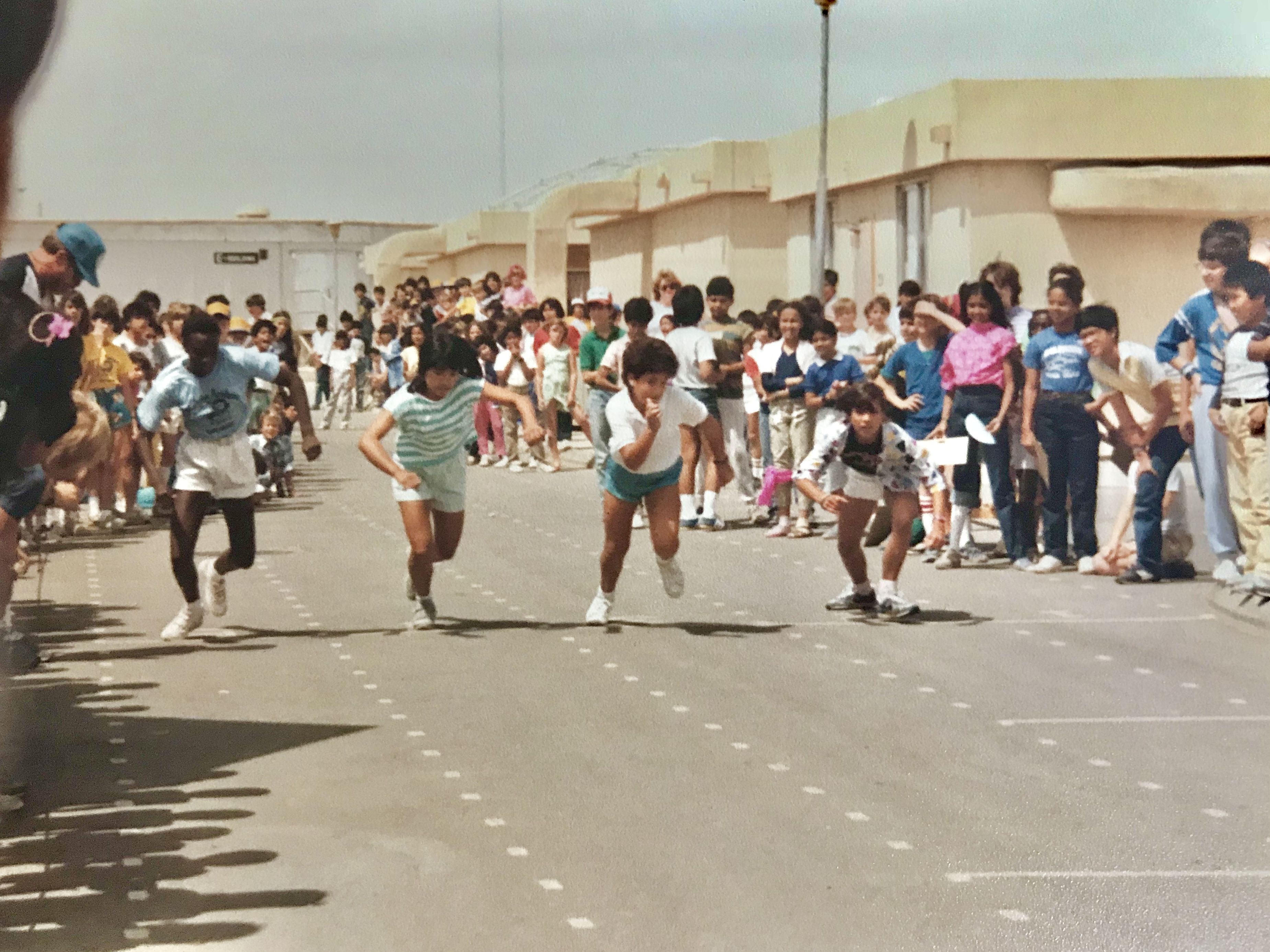 It took a while until I started to fully appreciate the competition side of sports. But I I remember exactly when it happened. It was when I won my my first gold medal. We lived in Saudi Arabia at the time. A 60 meters race. I had come close to winning many times before but standing on top of the winners stand....that feeling... I wanted more!
My mom still says my running career started much earlier, when I constantly ran off after my many mischiefs.

Track & field was my passion for several years and I even won a couple of Swedish national championship gold medals. It all ended quite abruptly when I broke my foot during a race.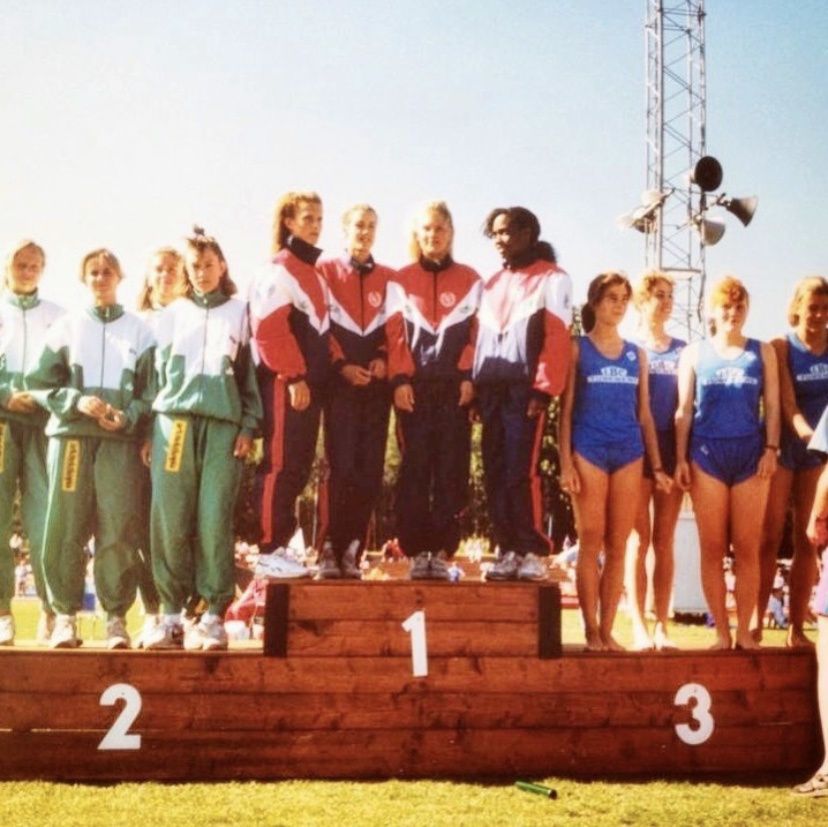 I stopped competing but never stopped exercising. I took dance- & aerobic classes, I ran some amateur 5k:s races, but the fire wasn't there anymore.

4 years ago I found it again. My brother signed me up for an OCR race. Bruised and completely exhausted after crossing the finish line I felt it. The hunger to do better. To excel. I signed up for another race just 2 weeks later. That same summer, I ran my first 10k and after that my first 1/2-marathon. I was in love.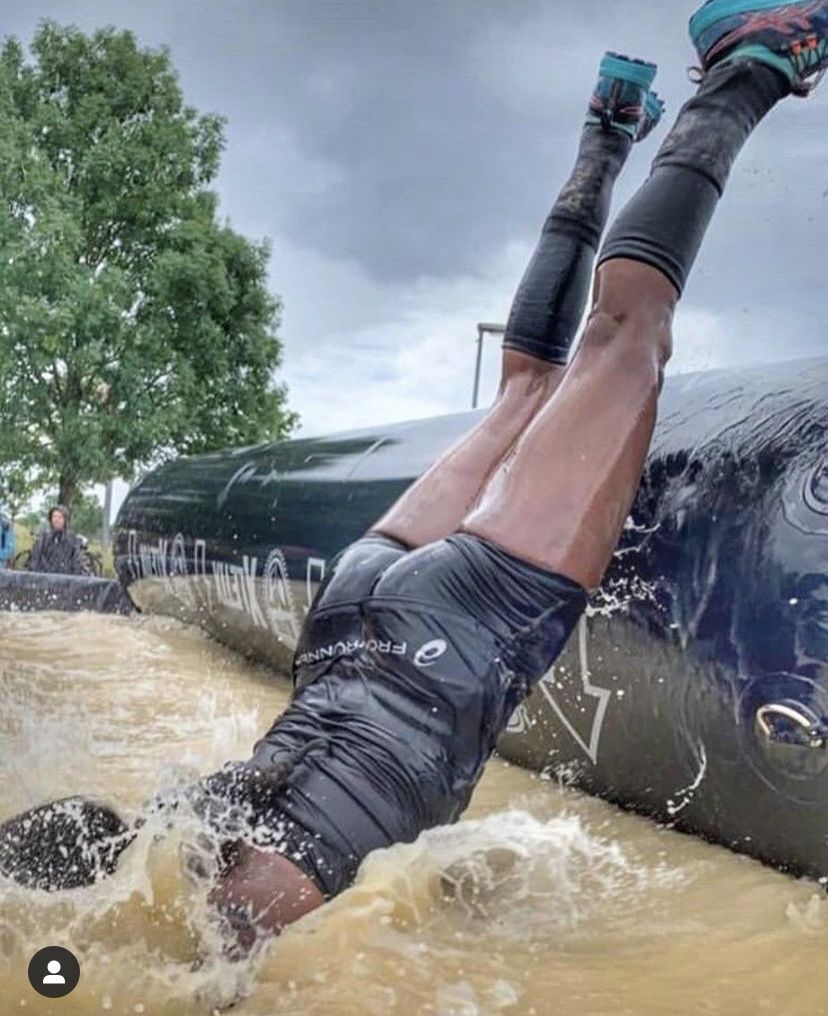 These last four years I have run loads of half marathons -all over the world (pre corona) and I'm now in training for my first marathon. I'm still grateful to my brother who made me find my way back to the lust-ful feeling of standing at the starting line and give my everything to cross that finish line faster than I did last time.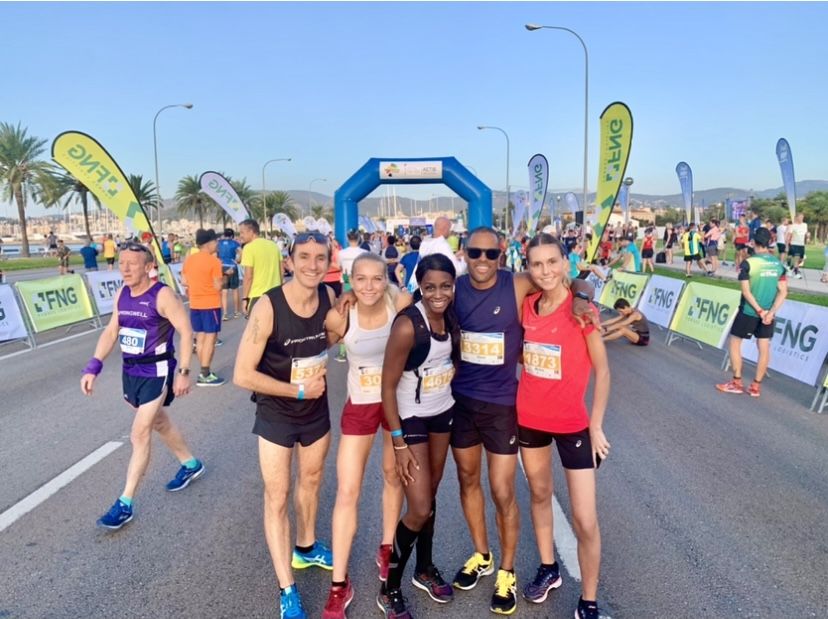 In 2019, I joined the ASICS FrontRunner family. What an adventure it has been -and still is!
The running community is truly a melting pot of fantastic people 
The running community is truly a melting pot of fantastic people who share the same passion in a very supportive way. The best boost ever. Even though you run alone at times the sense of belonging is just fantastic.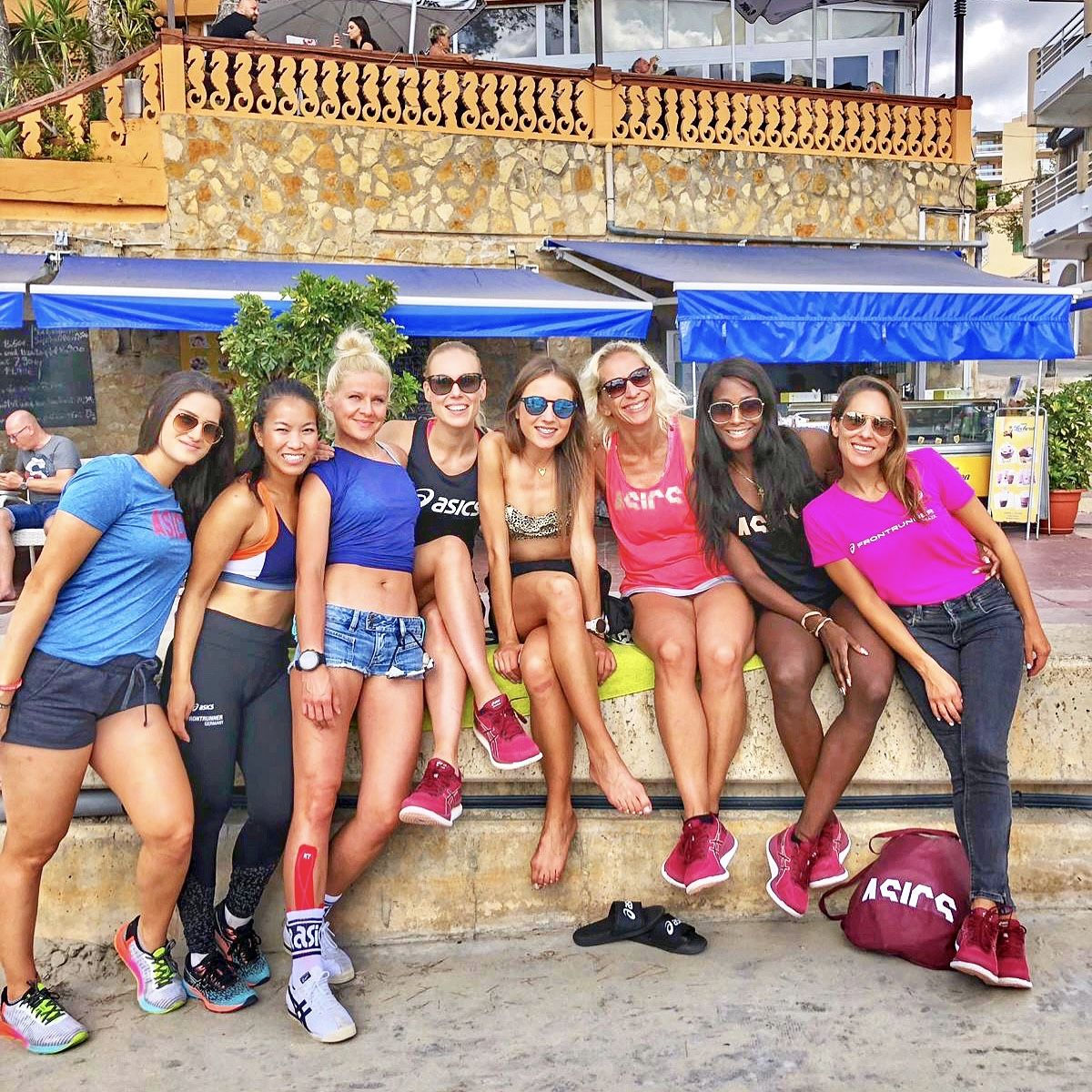 Being an Asics FrontRunner has given me so many amazing experiences. I have been participating in running camps, events and photo shoots. I have been racing and running in the most astonishing places. From long winding mountain roads in Serra de Tramuntana, inner city streets of Palma to breathtaking trails in the Bavarian alps and sunrise horizons by the Atlantic Ocean.
I have collected a life time of memories and magic moments along amazing runners and other team members from all over the world.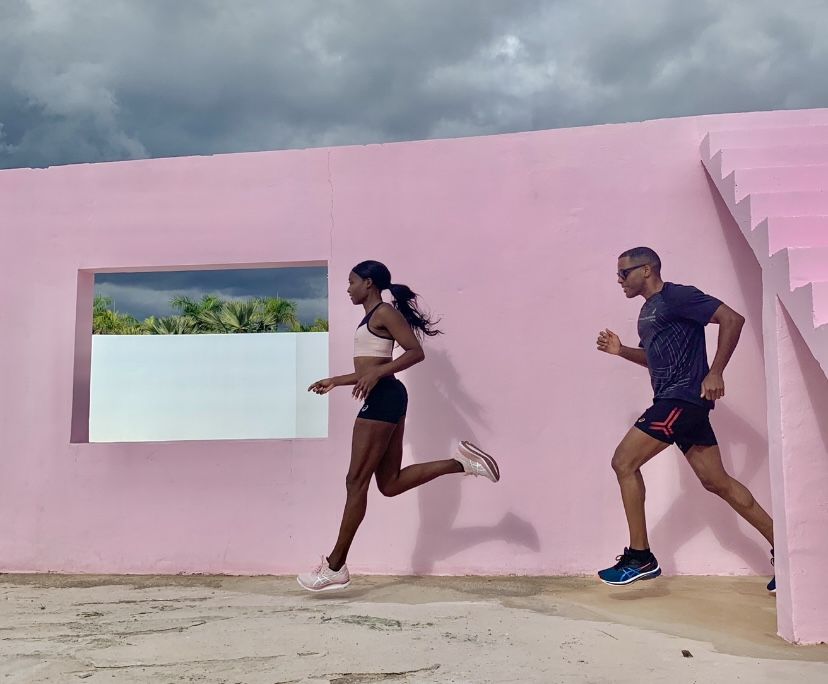 2020 was a very different year. Lots of things we took for granted were turned upside down. In terms of running a lot of our international events and races were cancelled or went virtual. It all made me quite aware of how much I need my running. Running is my escape, my "me time". Running makes me a better person. Mom. Wife. Friend. It releases stress and keeps me sane in a turbulent time.
Running makes me a better person.Mom. Wife. Friend.
The second I put my head phones in, feel the first short flight in the air before my foot meets the pavement. It is the most liberating feeling in the world. Then chasing one street/road/trail after the other and sub consciously processing the day at the same time as I strengthen my body and mind.
I. Just. Love. It.
Photo credit: My mom, @luisascharps, @marijohn
skriven av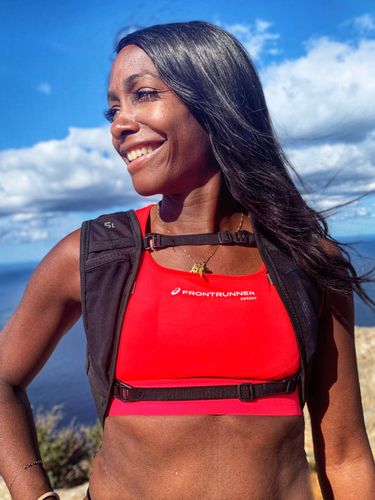 Arina Thorén
Produktchef Digitala kanaler från Stockholm
Åldersgrupp: 47
Klubb: If Linnea
MINA DISCIPLINER
MINA DISCIPLINER