In celebration of International Women's Day ASICS chatted with our Mumbassadors about the demands of motherhood and how they make the time to lead active lifestyles. We salute them and all incredible women who are striving individually to make a collective difference to the world.
New mum, Matilda Green is in love with her little boy Milo and adjusting to life as a parent with her husband, Art Green. Author, brand ambassador, and dedicated to health and wellness, Matilda's easy going down to earth nature has made New Zealand fall in love with the Bachelor star.
HOW HAVE YOU EASED BACK INTO EXERCISE FOLLOWING MILO'S ARRIVAL AND DID YOU GET HELP TO GET BACK INTO PHYSICAL ACTIVITY? WHAT'S BEEN YOUR BIGGEST LESSON YOU'VE LEARNT SO FAR ABOUT TRYING TO BE AN ACTIVE MUM?
I've learnt that time is PRECIOUS, so when that little feeling of energy pops up and you think "maybe I could squeeze in a quick run, or pop to the gym for 30 minutes" then I have to just put my shoes on and go straight away. There is no time to contemplate ha!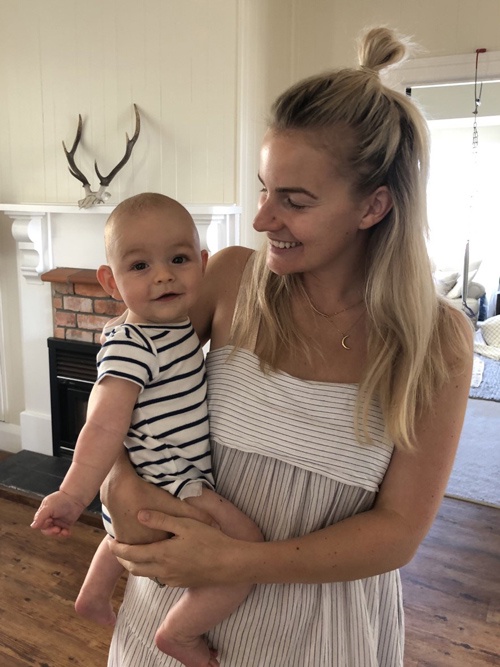 I also really like to involve Milo in my workouts if Art isn't home. Maybe I pop him outside on a rug under the shade of a tree while I bash out a quick workout, or I'll go for a big walk with him in the front pack or stroller and make sure I include lots of hills. Having a wee one does add an extra layer of difficulty in keeping fit, but I'm slowly learning how to fit it in when I can.
WHY IS EXERCISE SO IMPORTANT FOR YOU IN YOUR OWN WELLBEING AS A MUM?
Exercise is so important for me. I find that I'm a better mother when I'm looking after myself with good nutrition and exercise. I have more energy, I'm stronger (for all the games of lifting Milo up and down, 8kgs will tire you out quite quickly ha!) and it also gives my self-esteem a boost. I also want Milo to grow up seeing us being active and healthy so he feels like it's a normal part of life.
WHAT ELSE ARE KEY INGREDIENTS FOR YOU PERSONALLY FOR YOUR MUM-WELLBEING?
Going outside! Having a new baby means it's really easy to stay indoors all day as sometimes going out can be a little bit of a mission, but it really is worth it. I always feel like I've achieved something even if it's just walking into town to get a coffee. It feels good to get outside, breathe in fresh air, and get a dose of nature.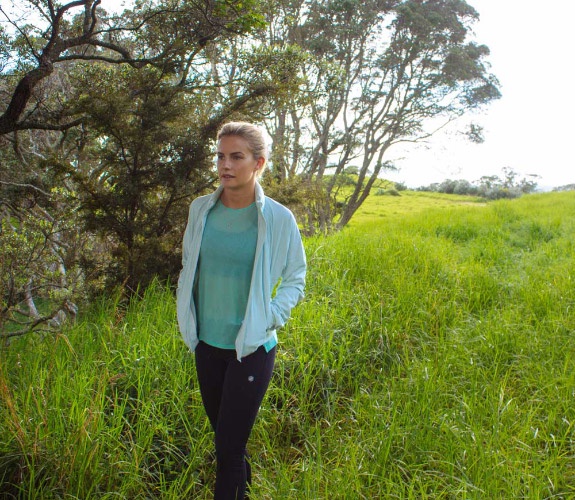 Another big one is good nutrition. My nutrition wasn't that great towards the end of my pregnancy (cravings anyone?!), so making sure I eat fresh produce every day has done amazing things for my energy levels and mindset - I'm much more positive.
WHAT WILL YOU BE THINKING OF THIS INTERNATIONAL WOMEN'S DAY?
I'll be thinking of all the trailblazing women that have paved the way for women today. I love that we live in a time where women can be and do anything they like. On International Women's Day I'll also be thinking of all the strong, resilient women I know, and letting them know they are fantastic.
One of New Zealand's most influential women, Matilda is able to connect to Kiwi Mum's as they learn to find the balance between caring for a new baby and still caring for yourself. A health and wellbeing advocate Matilda knows the value of maintaining an active life - something she wants to continue not only for her own sanity as a new mum but as an example to her beautiful boy Milo.
We're proud of all our Mumbassadors living healthy and active lives and in the process inspiring others to do the same. Happy International Women's Day to all from the team at ASICS.
This is one article in a series of four. Check out the others with Ameliaranne Ekenasio, Lorraine Scapens, and Helena Dinnissen.