Sneakers are a great everyday choice for kids. They're comfortable, durable, and fashionable - all very important to the kids in our lives! But when it comes to running shoes, they need sport-specific shoes designed for road running, trail running, gym activities and other sports.
Let's take a look at the best kids shoe styles for running and sporting along with show you our top picks that your little ones will love.

Top Running Shoes for Kids
To help protect their feet as they grow, it is important to outfit your child in footwear engineered for purpose. Just like adult running shoes, kids running shoes can vary depending on the terrain. Will they be running on pavement, along trails or cross-training? Let's take a look at our top choices for girls and boys running shoes.
Kids Running Shoes
ASICS unisex range of kids running shoes gives you a wide choice of assorted colours and models that appeal to both girls and boys. Best of all, ASICS kids running shoes, with our commitment to developing the highest of quality shoes with leading technology are endorsed by PodiatryNZ. Here are our top picks for running shoes: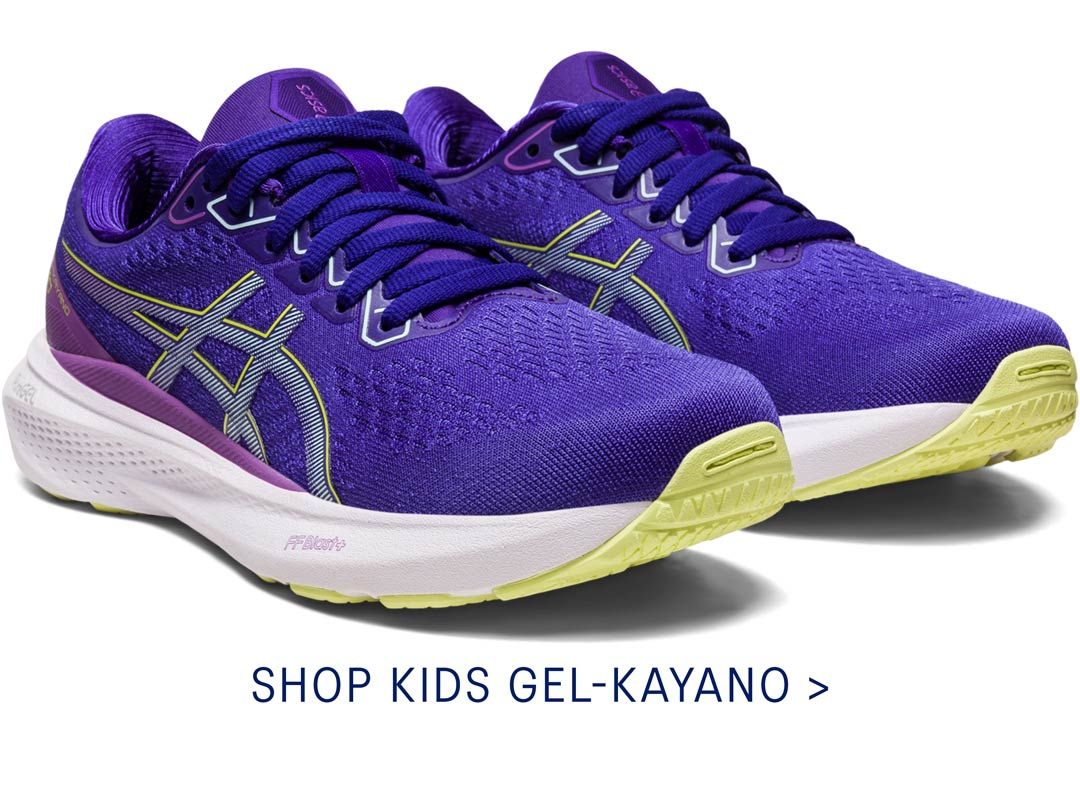 Size Range: Grade School 1–7
With maximum cushioning and advanced support, this stability running shoe is ideal for school PE or running on hard terrain. High-quality comfort and advanced support.


Size Range: Pre-School to Grade School K10–7
With an improved cushioned midsole featuring GEL™ technology and a supportive upper, the GEL-550TR is an active training shoe to meet the demands of school and cross-training activities.


Size Range: Pre-School to Grade School K10–7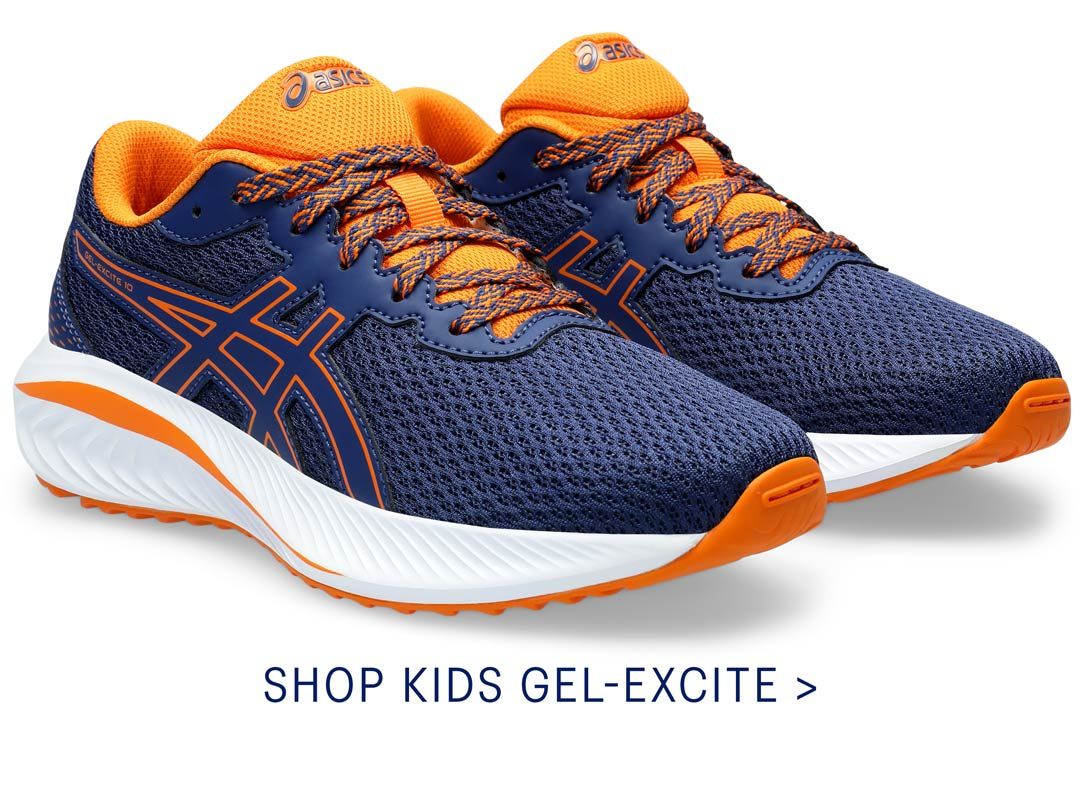 These high-performance kids running shoes are designed for a variety of running activities from school ground games to race day. Vibrant colours and bold graphics make this running shoe a fan favourite.


Size Range: Pre-School and Grade School K10–7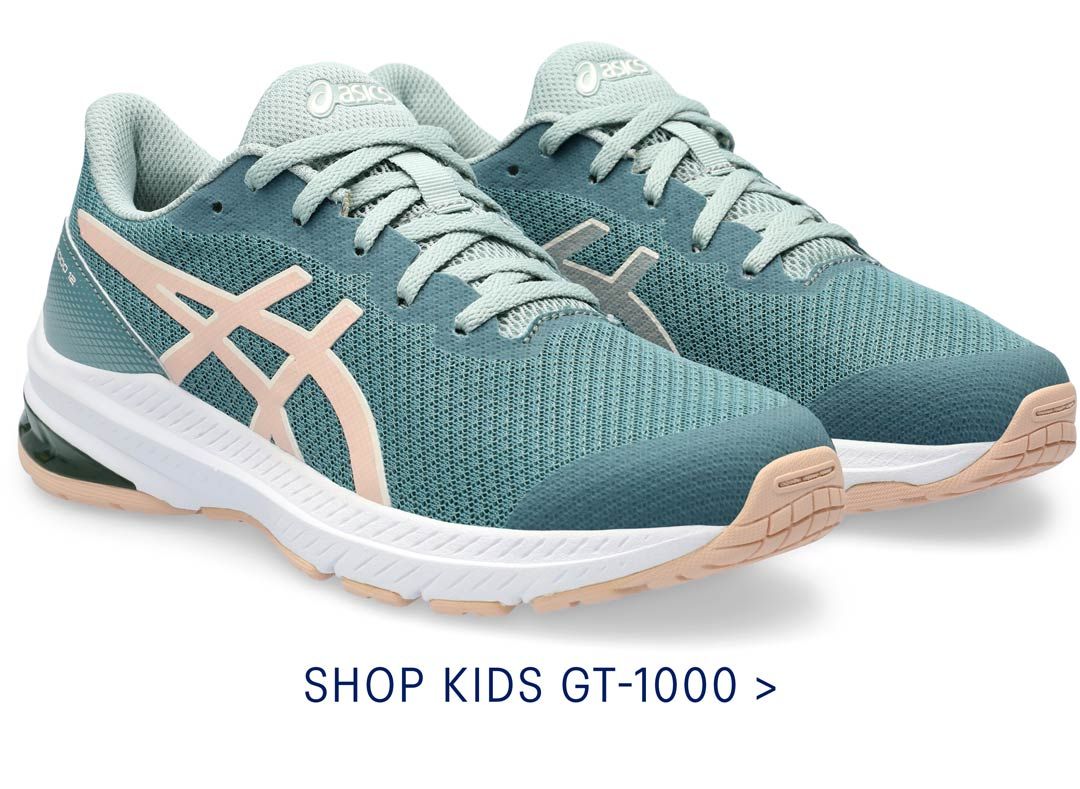 A lightweight, everyday trainer with excellent cushioning and stability. These kids running shoes have an engineered mesh upper that wraps around the foot for a perfect fit. Available in a range of colours to appeal to even the fussiest of children.

Kids Trail Running Shoes
If hitting the trails or off-road adventures is something your kids love, they will need a running shoe with excellent traction and durability. You can choose from a variety of styles from pre-school to grade-school sizes in the ASICS line of Kids Trail Running Shoes.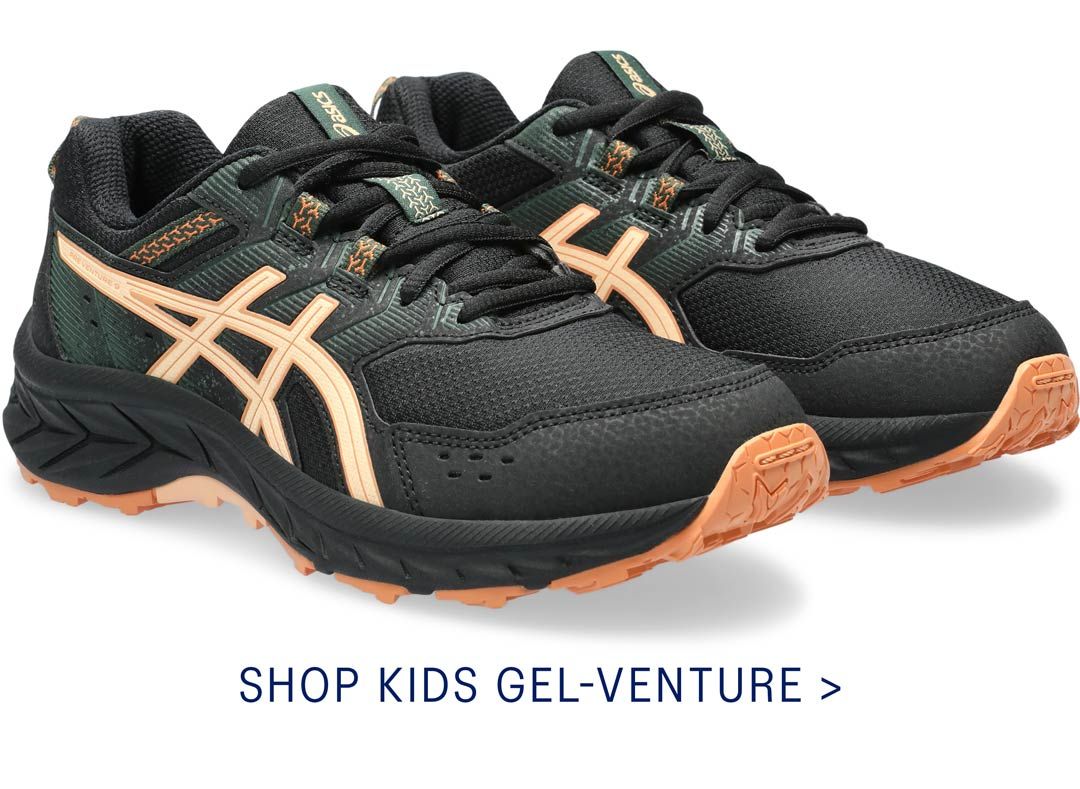 Size Range:
Pre-School and Grade School K10–7
Designed for the great outdoors, these kids trail running shoes feature extra grip in the sole for uphill/downhill adventure. Medial wrapping and GEL™ cushioning gives your little one a safe and comfortable ride.


KIDS SNEAKERS FOR EVERYDAY WEAR
Sporty, stylish, everyday sneakers are great for daily wear when your kids are hanging out with their friends or playing outside. They are the kind of shoes that kids choose to complement their style. The trendier and more fashionable, the better.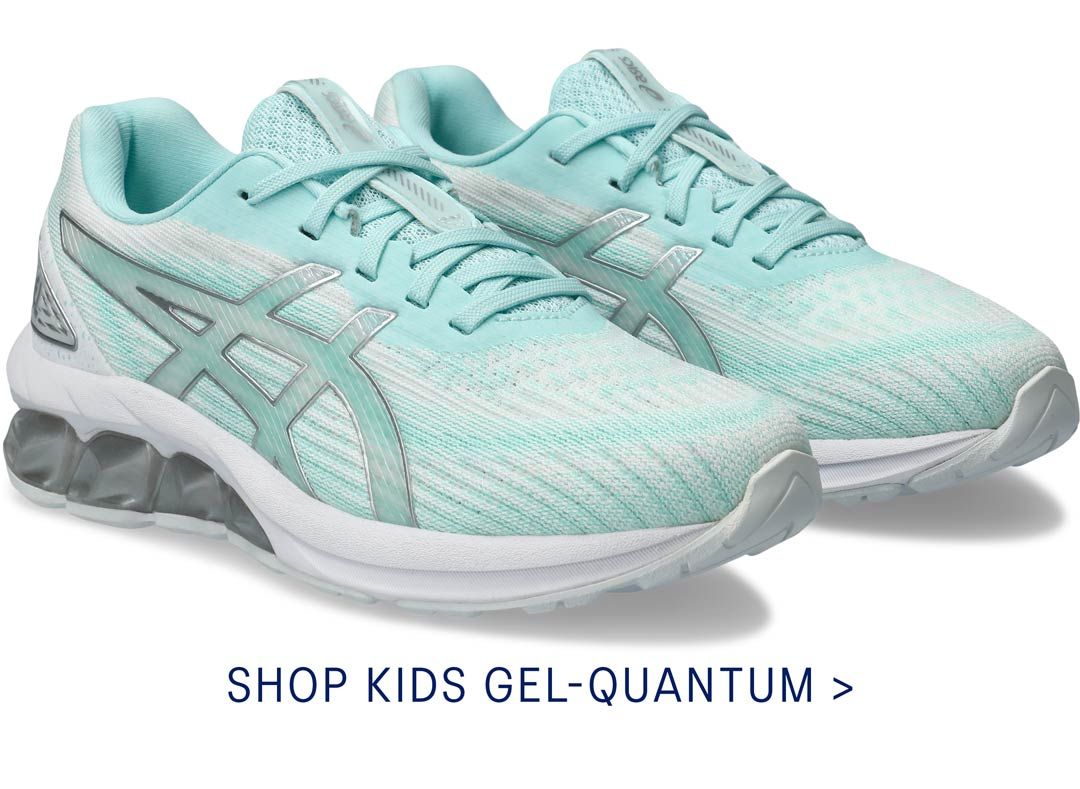 For active kids on the go, the GEL-QUANTUM™ sneakers feature rearfoot GEL™ technology, extra midsole cushioning, and a durable but flexible rubber outsole for all-day comfort and support. Available in pre-school and grade school sizes.



Kids Sports Specific Shoes
Sporty kids can benefit from wearing kid's shoes designed specifically for athletic activities. Sport-specific shoes give your child the athletic advantage and reduce the risk of injury while protecting their growing feet and lower joints against high impact. Like all ASICS kid's shoes, sport-specific models are not a smaller version of an adult's shoe but purposefully crafted for a growing foot. ASICS kids range of athletic shoes offers a style for a variety of sports and colours for your child:
Kids Netball Shoes
Designed with outsole grooves to give your child excellent stability, ASICS Kids Netball Shoes use advanced technology for improved flexibility and precise pivoting on court. With forefoot GEL™ cushioning and a midsole TRUSSTIC™ system for extra support, ASICS Kids Netball Shoes are stable, stylish, and comfortable.
Kids Football Shoes
ASICS Kids Football Shoes are engineered to keep your child's feet safe and protected during gameplay. With a multi-stud configuration and HG10mm technology that raises the heel by 10mm, our line of Kids Football Shoes are built for better control and forward propulsion on the field. Together with rear and midfoot cushioning, these features help to minimise the risk of injury to lower limbs and give your child an edge to perform at their best.
Kids ATHLETICS Shoes
ASICS line of Kids Athletics Shoes is constructed to feature a super supportive EVA midsole and GEL to provide cushioning to protect growing feet from harsh impacts and shocks. These track and field racing shoes are made for growing athletes. Whether they're participating in the javelin, long jump, high jump or, running the 100m sprint, they're great for all events. 
Kids Cricket Shoes
Designed with ASICS GEL™ technology, ASICS Kids Cricket Shoes offer extra shock absorption during play on turf and hard surfaces. Durable yet comfortable shoes with a dimpled rubber outsole and flex grooves for improved traction and flexibility on field.
Whether you're shopping for kids running shoes, kids sneakers, or kids sports shoes, look for ones that will support and protect your little athlete's growing feet. Browse ASICS full range of kids shoes.

Learn more about shoes for kids and the features to look for in our Knowledge Base.