When it comes to performing at your best, getting your nutrition right before, during and after your daily runs can make a big difference. Having enough fuel onboard as well as being well hydrated can prevent fatigue and help ensure you're able to run at the intensity you want for as long as you need to.

The amount needed to eat and drink varies depending on the length of your training sessions or the length of the event, as will the types of foods and drinks you have. There is no one size fits all answer when it comes to sports nutrition, so the best bet is to use your training sessions leading up to an event as opportunities to practice different strategies to see what works best for you. That way, when race day arrives, you will know you have a good, well-tested plan of attack!
Pre-Run Food Tips
When planning to run for 90 minutes or more, a carbohydrate-rich meal 2-4 hours in advance is recommended. Some examples of good meals include eggs on toast with beans; pasta, chicken and vegetables or rice, tuna and salad. Plus dial in your hydration, by doing a pee check prior to running. Check for a pale straw colouring to indicate you're well hydrated.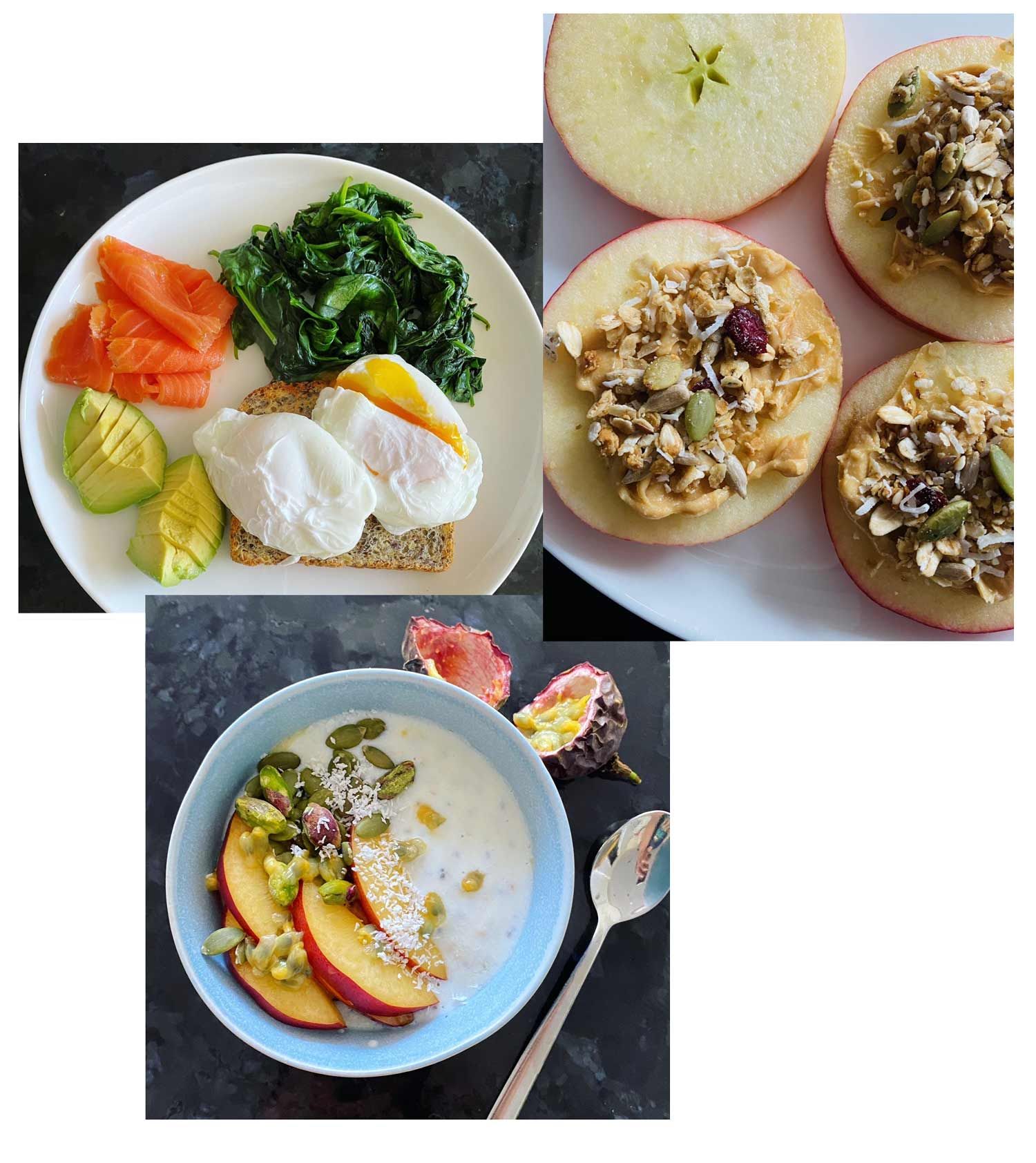 If your run is anywhere between 60 to 90 minutes, you can eat before if you find it helpful, equally, you may be ok without. If you do choose to eat before a run either less than 60 mins or in the 60-90 minute range be sure to time it well. If having a substantial meal, aim to eat at least 3-4 hours before. If going for a light snack, have it no less than 30 minutes before and ideally at least 1 hour before. A banana, smoothie or sandwich are some ideas.
If running for less than 60 minutes, there's no need to eat anything beforehand if you don't want to.
Practising for Race Day
If you have an event or training session early in the morning: It's best to practise by having a carbohydrate-rich meal the night before. Also trial lower fibre, easy to digest snack foods in the morning to fuel you for your race around 1-2 hours before such as white bread and honey, peanut butter on toast, a breakfast milk drink and muesli bar or creamed rice.
If your race is later in the day: In addition to a larger meal 3-4 hours before (as outlined above) you may also want to have a small carb-rich snack 1-2 hours before the race. It's important to practice this during your training to see what foods work for you.
During Your Run
On a run over 120 minutes, you'll likely need close to 60-75g of carbs per hour. However, as you increase the number of carbs during your training, an element of 'training the gut' will be involved to up your tolerance to carbs over time which can take practice. If you struggle to tolerate carbohydrates during exercise talk to a qualified sports dietitian for techniques that can help.
For runs anywhere between 60 to 120 minutes, aim to have 30-60g of carbs per hour. These can be in the form of gels, sports drinks, or if you can tolerate it real food such as bananas, muesli bars or sandwiches. Sports drinks can be a helpful way to get the carbohydrates you need as well as fluid at the same time making them a great first choice for many people.
If running for less than 60 minutes, you won't need any additional carbohydrates unless you personally find them helpful for your running.
Dehydration caused by sweating negatively affects performance. Offset this by drinking plenty of fluid during exercise. The temperature, humidity, wind, and intensity of the run will affect your sweat rate, so there are no hard and fast rules for how you should drink during a run. However, if running for 90 minutes or more, a baseline consumption of about 600ml/hr is a good start, and more on hotter, humid, and windier days.
Post-Run Recovery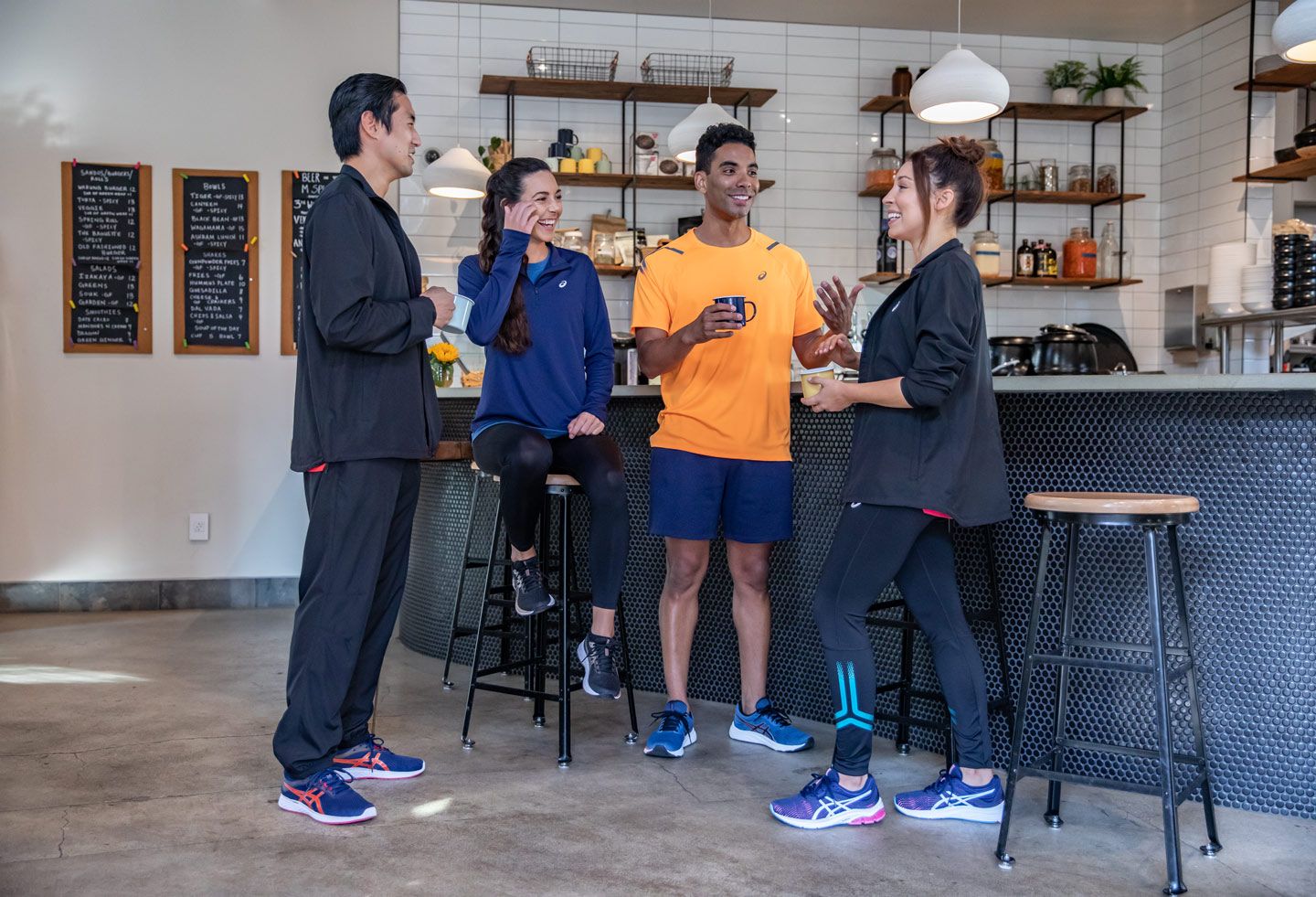 The amount to eat after a run really depends on how long you were running for. Aiming for a combination of carbohydrates and protein after your run is beneficial with at least 20-25g of high-quality protein to aid with muscle repair. A smoothie made with fruit, milk, and yoghurt is ideal as it has carbs, protein, and fluid. Other ideas include a tuna and avocado sandwich, yogurt with muesli and fruit, or poached eggs on toast with a side of mushrooms, spinach or tomato.
Rehydration is a key priority after a run, particularly if it has been very hot, or you've completed a long run. Aim to replace 150% of the fluid you lost within 4-6 hours of the run. You can work this out by weighing yourself pre and post-run. If you lose 500g (0.5kg) over your run, you will need 750mls (1.5 x 500) of fluid for recovery.
Common Mistakes We See
Long-distance runners often fail to train with adequate carbohydrate loading and as a result, aren't able to tolerate as much as they should on the event day.
Or the runners who do trial carbohydrate loading during training but find they're not tolerating it and give up on trying without seeking advice.
Having a restrictive mindset - not fuelling adequately and limiting the ability to improve training performance.
Not eating soon after completion of exercise, or not eating enough, getting hungry later in the day and making poor decisions based on easily available, nutrient-poor foods.
We hope this guide to running nutrition assists in tackling the course strong, feeling fuelled, and full of energy. As with anything, finding what's right for you can be a process. Be sure to try an assortment of foods and give your body the time to get accustomed to new energy sources. The best way to dial in on what works best is to keep a training diary, logging notes for each run with how you fueled and felt. Over time you'll find the recipe to your best run.
Authored by NZ Registered Nutritionist, Claire Turnbull and NZ Registered Dietitian, Tom Shand
For personalised nutrition advice head to www.missionnutrition.co.nz
To find more inspiration on eating well, keeping active and supporting your mental wellbeing, check out Claire's website, her Facebook and Instagram.