ASICS' GEL™ technology transformed running shoe design and performance when it launched in 1986. The shock absorption of the cushioning filled with GEL™ technology was a major advancement in the running shoe industry. From the beginning, ASICS has continued to develop cushioning technology to improve your performance on the move.
History of ASICS' GEL™ technology.
ASICS introduced its advanced GEL™ technology with the GT-II™ running shoe after extensive research and development.
Years earlier, researchers observed silicone gels' ability to reduce vibrations in machinery and appliances. One test proved that the silicone could protect raw eggs dropped from 18 meters, leading ASICS to wonder what it could do for runners' knees.
The next steps were challenging. Using biometrics and special technologies, ASICS learned how to contain the semi-fluid substance and where to apply it. The running shoes cushioned with GEL™ technology were born.
Since then, runners have turned to this product for shock absorption and enhanced stability. The GEL™ technology disperses vertical impact and cuts vibration. Like protecting eggshells, this technology can reduce load on the foot.
1980s
A rapid series of innovations followed the debut of GEL™ technology.
The GEL-LYTE™ shoe launched in 1987. This lightweight and highly stable product was designed for high-speed running. The midsole contained EVA foam at three different densities. The shoe was also produced with an Anti-Torque Stability System (ATSS) to protect the heel from impact force.
1990s
Launched in 1990, the GEL-LYTE™ III shoe introduced the benefits of GEL™ technology to ASICS' sportstyle lines.
The P-GEL™ model debuted in 1992. This lineup featured both foam and GEL™ technology for additional softness and durability.
By 1995, ASICS created the GEL™ technology without a resin film. This product could shape cushioning materials for increased comfort. What's more, the GEL-KAYANO™ running shoe series was the first to use T-GEL™ technology.
Today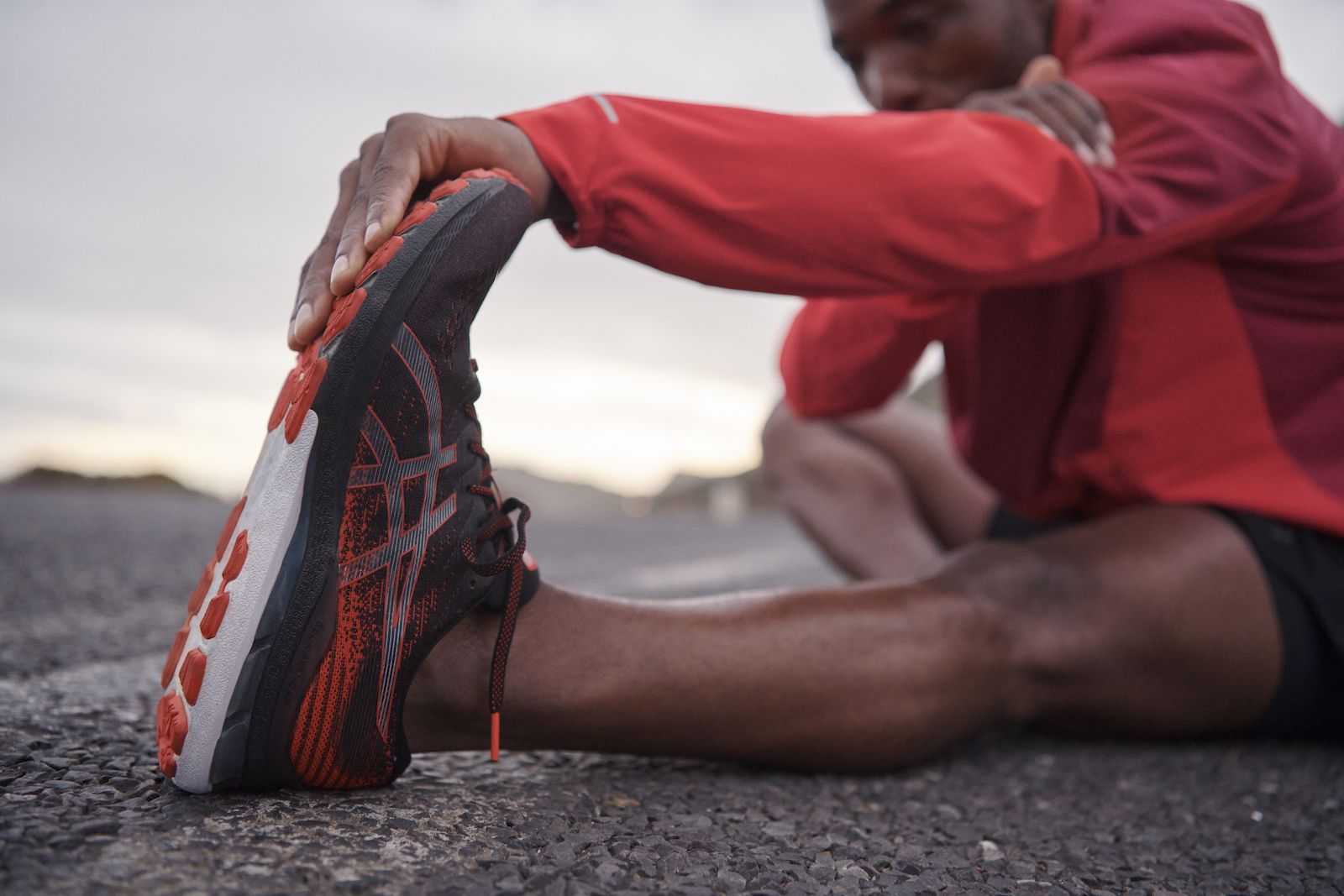 Though GEL™ technology is over 30 years in the making, ASICS continues to up its game.
How does ASICS' GEL™ technology work?
The inspiration behind ASICS' GEL™ technology transformed its ability to help people deal
with impacts, twists and stability. And so is ASICS' latest use of the technology.
In some areas of a shoe, you want bounce, and other areas, softness or stability and durability. ASICS uses GEL™ technology along with foam structures to develop advanced hybrid designs for runners, walkers and movers of all kinds.
Types of GEL™ performance technology.
Different parts of your foot are subjected to different forces during a run. ASICS places specific formulations and configurations of GEL™ technologies in the places needed to handle these forces.
Rearfoot GEL™ technology. The heel and back of the foot face the most impact during a run, especially among heel strike-friendly runners. This technology supports a smooth transition as your foot rolls through a stride.
Forefoot GEL™ technology. ASICS uses a different technology from the toe-area of the foot to reduce shock during forward stride movements.
Diversity Construction. ASICS builds products around complex biometrics. Not only does the company use multiple GEL™ technologies for different areas of the foot, designers include foam technologies for softness, cushioning and comfort.
The benefits of GEL™ technology in running shoes.
Every generation of GEL™ technology brings new benefits.
Enhanced comfort. By reducing impact and increasing shock absorption, runners feel better during and after runs.
Improved stability. Advanced GEL™ formulations and shaping technology help runners stay sure-footed and balanced.
A more natural feel. ASICS' GEL™ technology-cushioned shoes support different running styles and runner classes.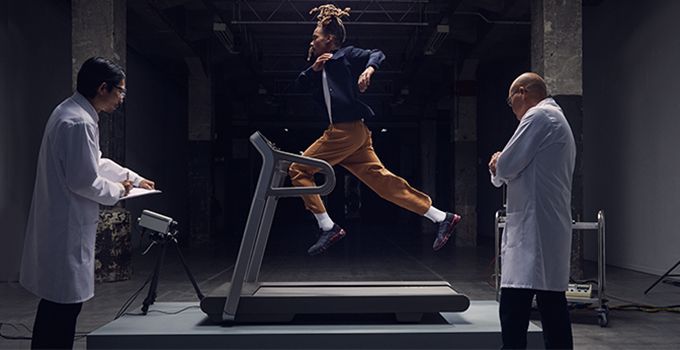 ASICS' GEL™ Technology in action.
ASICS' GEL™ technology now plays a part in each high performance running line.
GEL-KAYANO™ Designed to enhance a more stable stride, this design cradles your foot to give you energy and smooth support.
GEL-NIMBUS™ This design provides distance runners with excellent shock absorption and softness. It also incorporates technology for greater softness without sacrificing support.
GT-2000™ Designed specifically for walkers to keep fit, this shoe delivers exceptional comfort.
GEL-CUMULUS™ This high-mileage running shoe feels softer underfoot. The heel contains updated GEL™ cushioning technology for cloud-like comfort.
GEL-KINSEI™ Designed for runners seeking top-level technology, this shoe redirects your energy forward for a faster feel and a smooth landing at every step.
Both runners and non-runners can appreciate the benefits of GEL™ technology. For work, errands or hanging out, comfort matters. That is why ASICS includes GEL™ technology in its sportstyle lineup.
GT-II™ Celebrate the 35th anniversary of ASICS' first GEL™ technology shoes sold outside of Japan. With a retro 1980s silhouette, it features the original tooling.
GEL-LYTE™ III The original version was designed in 1990 with an advanced split-tongue to hug feet with less friction.
Promoting comfort and improved protection.
From the debut of GEL™ technology to innovations of today, ASICS is dedicated to improving the comfort and performance of its product lineup. After 35 years of research and development, company researchers and engineers have just begun to harness the potential of the ASICS' GEL™ technology.
In the spirit of kaizen, or "continuous improvement" in Japanese, ASICS is excited to transform your running and sportstyle shoe experience.