There's a lot to think about come race day — the logistics of getting to the starting line, what you're going to eat for breakfast, your race pace strategy — but aside from your running shoes, don't forget to plan for your race day outfit as well. Be ready for New Zealand's four seasons in a day with the right layers. Also, anything from nagging blisters to chafing can cause major issues while you count down the kilometres. Don't be unprepared; use our tips below to ensure that you stay comfortable and focused on your performance during your marathon.
Be cautious about cotton
All-cotton gear can soak up moisture and cause blisters while also weighing you down. Whether it's your tank or your socks, it's often best to stay away from 100% cotton clothes and look for running-specific performance gear instead — made from a blend of fabric that wicks away sweat to help you stay dry, with compression technology to help you maintain endurance and recover faster.
Think about the details
Not all training gear is created equal, so think carefully about your running needs before you decide on a purchase. Look for seamless construction, or make sure any seams won't rub your skin while you run. Look for mesh panels placed in areas where you know you'll need extra ventilation, such as your lower back or underneath the arms.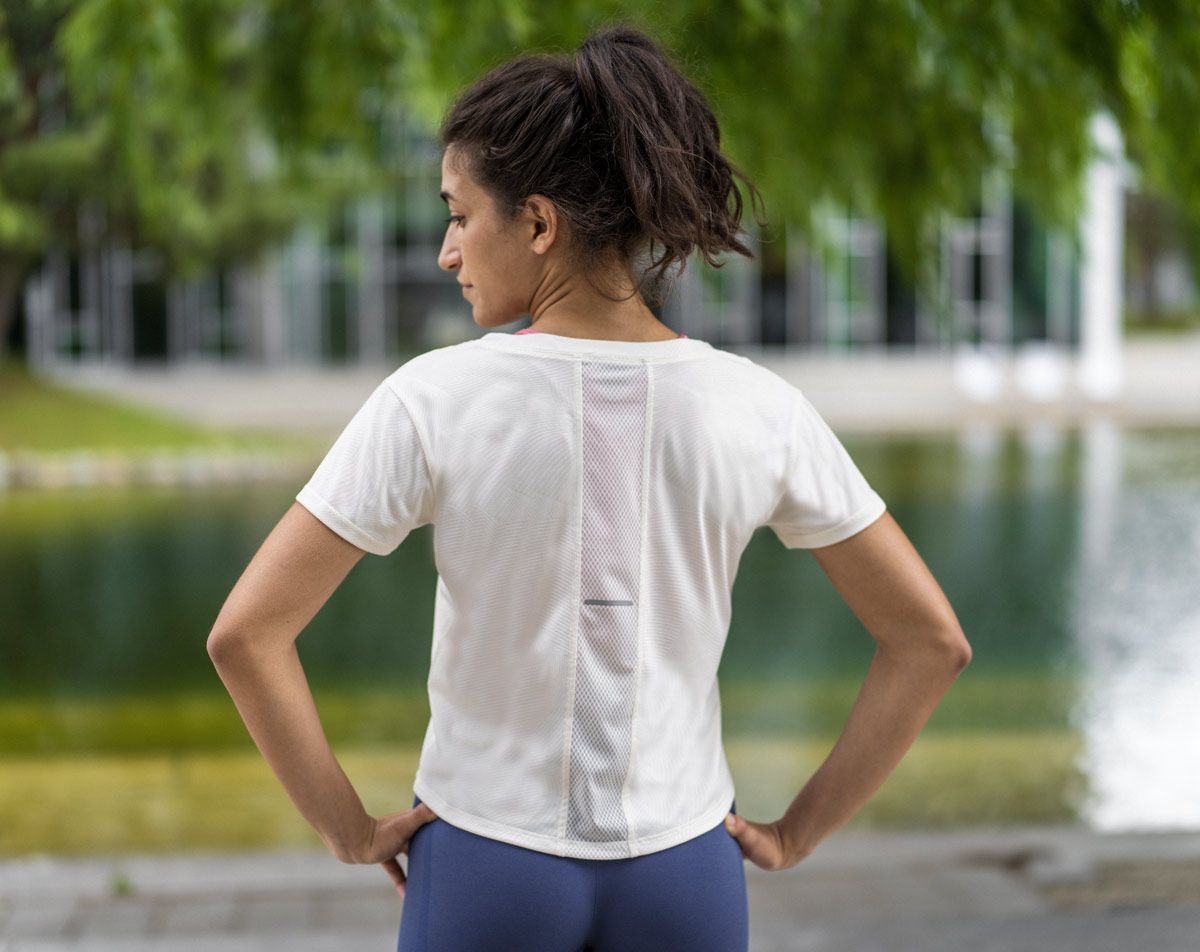 If you know that you like to run without a lot of accessories, strategically placed zippered pockets on your pants or jacket can ensure you have enough room for everything you need to take with you. 

Decide on your accessories
Besides your outer layers, think about what else you'll need on race day. For women, a supportive sports bra can set a solid foundation for a comfortable run. A bum bag can carry all your post-race essentials like your ID, phone, or car keys. Whatever you think you might need during and after your run, make sure you have the right running accessories ready to go that fit everything you'll need.
Test everything out
Race day isn't the time for surprises. If you're planning on investing in new gear for your race, be sure to buy everything in time to test them during a few of your longer training runs, and build time into your training schedule for testing out different gear if your first choice doesn't work. Many issues like hot spots, blisters, or chafing may not arise during shorter runs but can become a real problem when you have to deal with them while struggling through the later kilometres.
Follow along with our simple checklist and be ready for race day.
At ASICS NZ we're dedicated to helping you perform your best on race day. Use these tips and shop our full collection of performance running apparel.